My youngest child, Ryan, will be graduating from high school in a few weeks, and as any mama who's been through high school graduation knows, the thought of your child wearing a cap and gown brings up all kinds of feelings and a great big lump in the throat.
The good news is that I've been through this before with my daughter Allison, so I KNOW I WILL SURVIVE! For those of you who are new to this, I thought I'd share some tips to help you not just survive, but to THRIVE during this emotional time.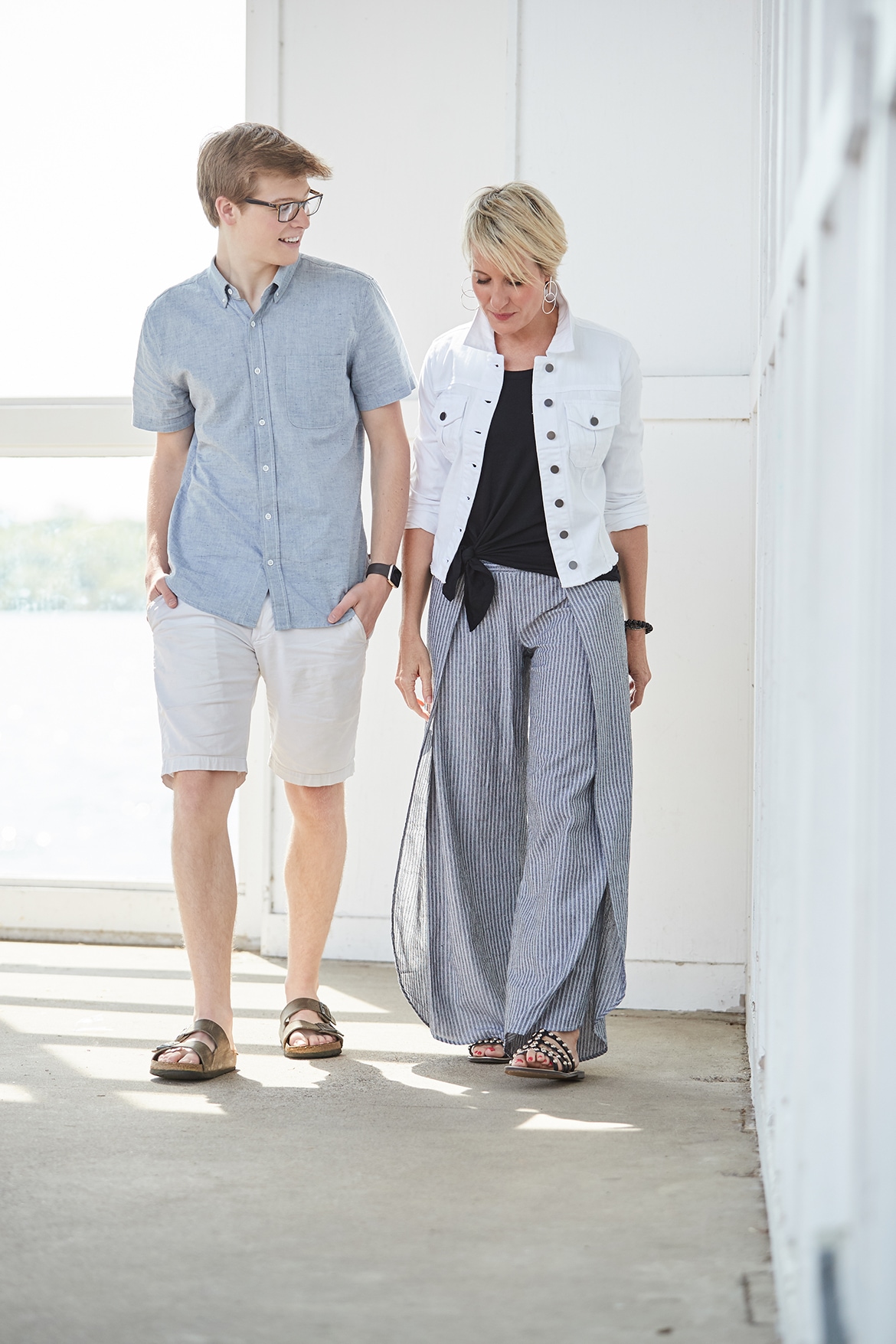 Bobi Beach Pant | Kut from the Cloth White Denim Jacket | Tie Tank Top |Sam Edelman Sandals
Tip #1:
Make time together you top priority. This is your time to drop everything and do anything your child wants to do. I've been practicing with Ryan the last couple of months and it's been really fun to say YES, YES, YES to his requests.
Since he's a teenage boy his requests typically revolve around food.
A late-night request to get milk shakes together? I haven't done it since college, but YES, YES, YES.
A dinner date at our kitchen table eating dinner from his favorite fast food restaurant? Gross, but YES, YES, YES!
All-you-can-eat steak at a Brazilian steak house in the city? Not my first choice for a restaurant, but YES, YES, YES.
I might gain a few extra pounds from all of my YESES, but I'm okay with it. I'll have all the time in the world to eat what I want next year, but I'll never get this time back with my son.
My advice: Loosen up for a couple months, go out for ice cream, make the indulgent dinner at his request. You've been saying no for 18 years, now is your time to say YES, YES, YES.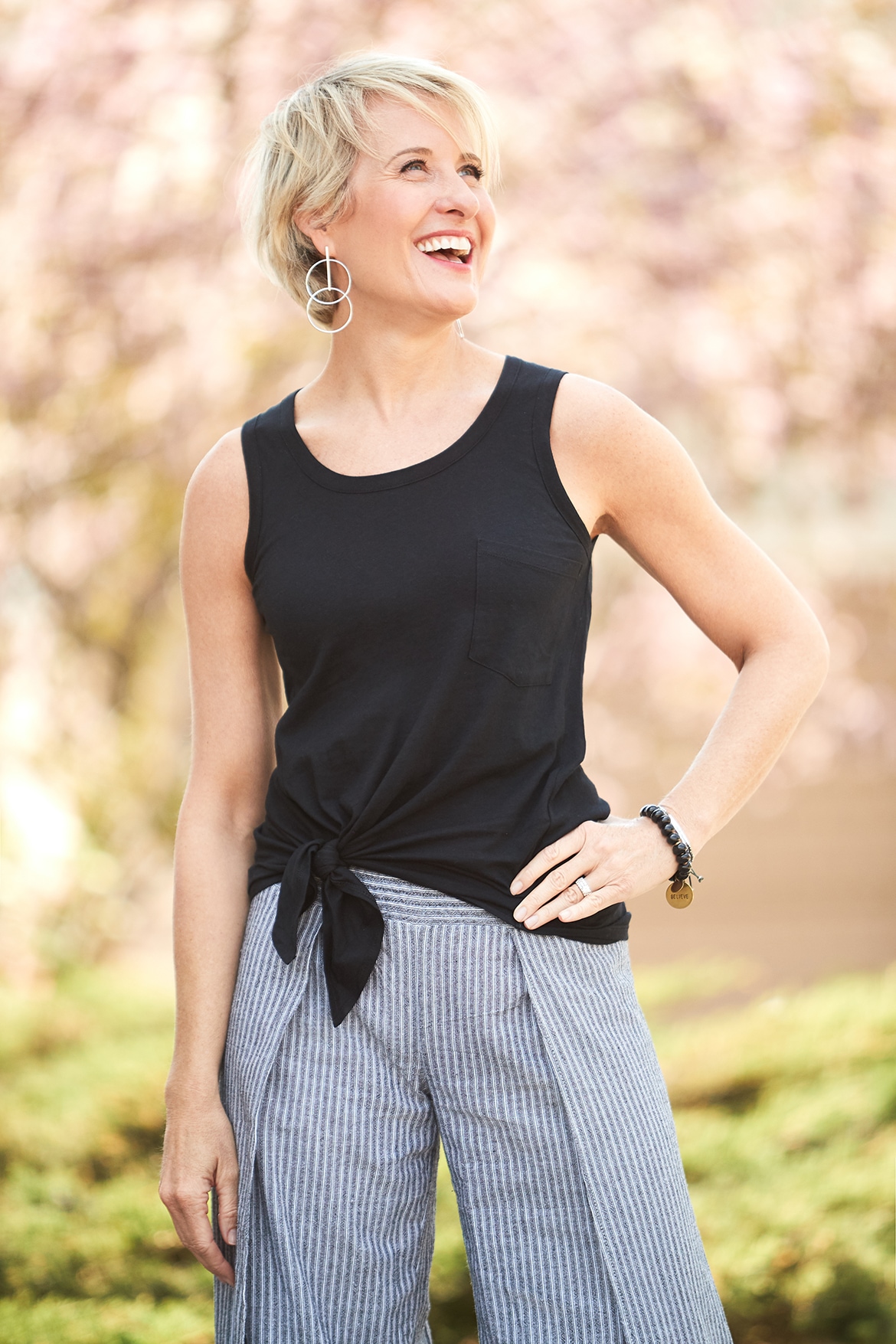 Bobi Tie Front Tank | Bobi Breezy Beach Pants
Tip #2:
Go on a special trip, just the two of you. No matter your budget, plan a special 24 hours and do something that your child wants to do together. A couple of months ago, I asked Ryan to think about what he'd want to do with me if we had 24 hours together. After thinking about it for a few days, he told me he wanted to go to Chicago to see the musical Hamilton (he's a musician and a huge history buff). Of course I swallowed hard as I thought about the expense. Do I dare spoil him with something so extravagant? After thinking about it for a few days (and selling some shoes, clothes and even a bed online to make me feel better about the ridiculous expense), I said YES and our 24-hour trip to Chicago together was one of the highlights of my life.
My advice: Even if you have to get really creative to pay for a special 24 hours together, try to do it if you can—you'll never regret that time together, I promise.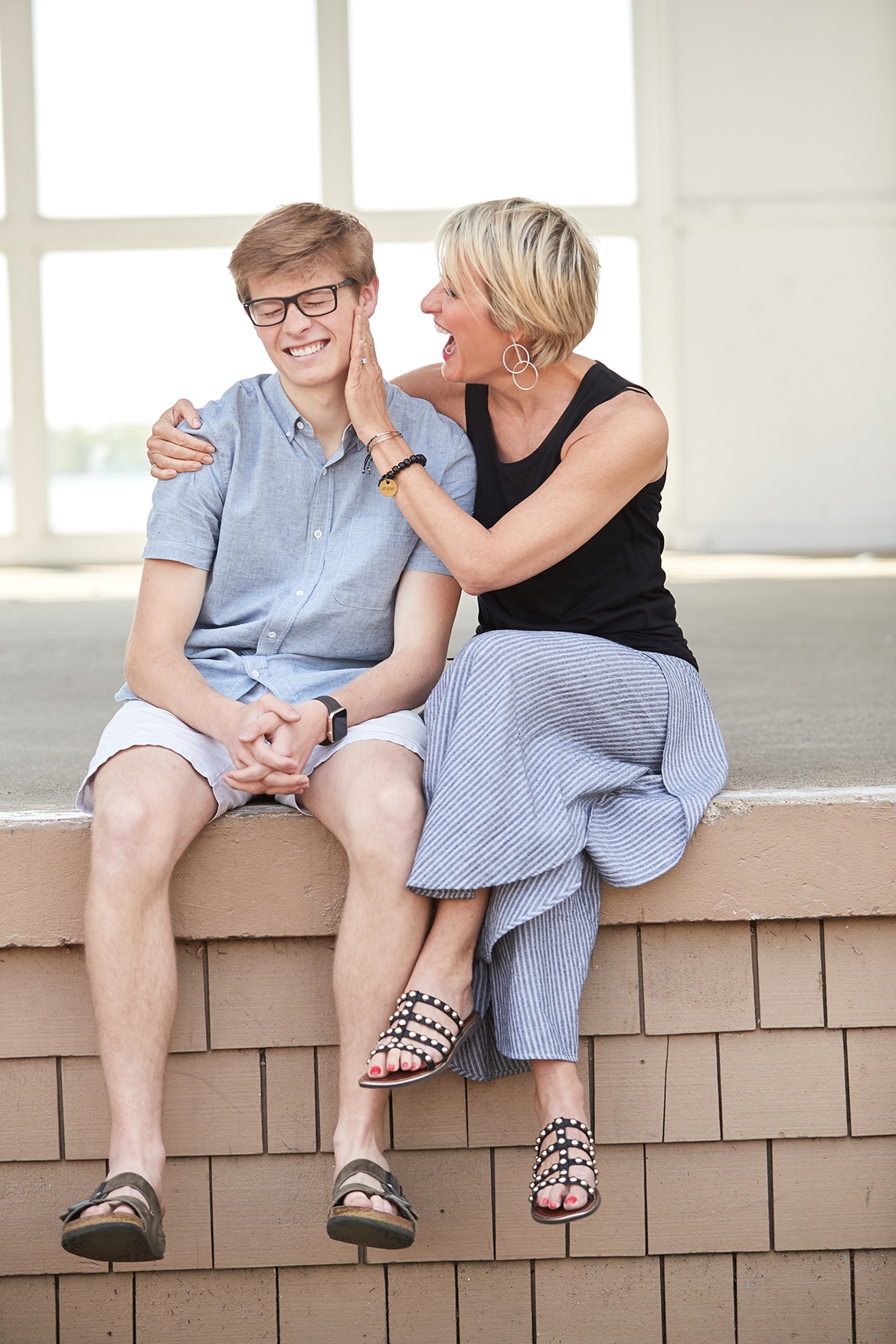 Tip #3:
Okay this is a hard one for us mamas to swallow, but GRADUATION IS NOT ABOUT US! These days, I have to remind myself over and over again that graduation season is not about how I feel about the situation or about my weepy celebration of all of his lasts. Instead, it's a time to celebrate all he has accomplished so far and to celebrate all of the good the things that are ahead. You better believe I'll be wearing sunglasses to his graduation to cover my red and puffy eyes, but when the tears start to flow in front of him, they'll be mixed with big smiles, loud cheering and lots of high-fives too.
To all of you mamas embarking on graduation season, I love you and I'm right there with you trying hard to let go and stay strong. Put your sunglasses on and GO GET 'EM. If I can do this, I promise you can do it too.
Megan's Outfit Details
Tie Front Tank | White Denim Jacket | Bobi Beach Pants | Sam Edelman Sandals