Happy Thursday! Who hosted a Mom's New Year party over the weekend? Last week we introduced you to Mom's New Year (woop!)—when the kids go back to school and we toast to surviving the summer—and encouraged you to gather your friends for your own celebration. Now that we've clinked coffee cups over chocolate croissants, updated our fall wardrobe and reconnected with friends, we're taking time to set goals for the season. Our entire home office is drinking the Kool-Aid® and the motivational vibes are contagious. Below, we check in on the status of a few team members who are embracing Mom's New Year with meaningful resolutions, big and small.
Say Hello
The Story: A few weeks ago, my sister was visiting from out of town, and we spent a lot of time doing typical girlfriend stuff. I would come home from a full day feeling upbeat and knock on my daughter's door to say hello—only to be quickly deflated by her steely teenage glare. I started thinking about how positive energy multiplies. Inspired by my husband, who greets everyone on our evening runs, I challenged myself to say "hello" to everyone I encounter—running, buying groceries and passing colleagues at the office.
It may not solve all the problems of the world, but this simple gesture just might lift someone's spirit.
Who knows—my smile may cause a chain reaction that leads to someone smiling at my daughter. And when she sees me, she just might give me that loving hug that reminds me she doesn't only love me, but sometimes likes me, too.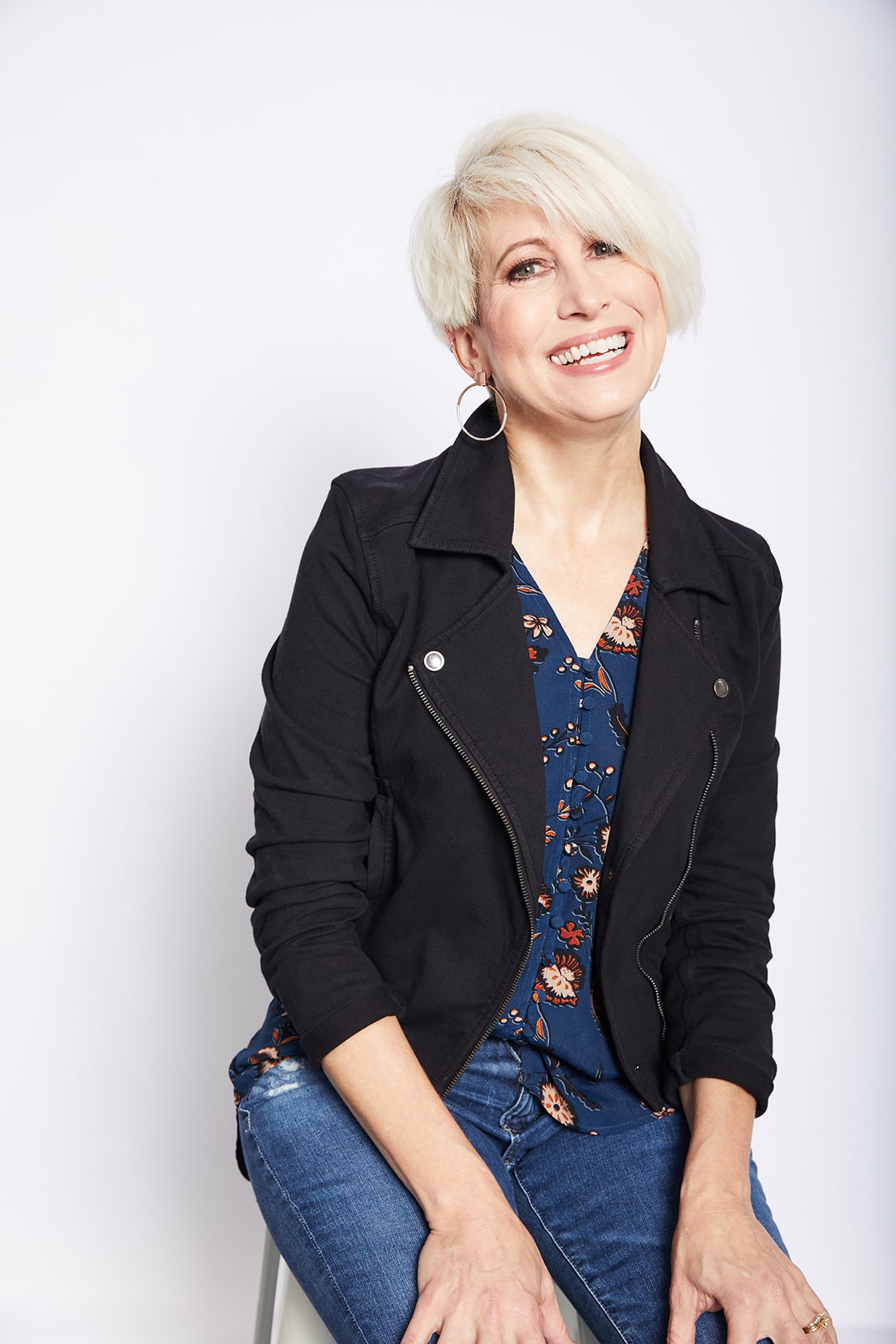 Mary Lee, Care Team Specialist, Trendsend Operations
The Status: My challenge was harder than expected. I had to consciously remember to say "hi" in situations when it didn't come naturally. Many people ignored me, which was awkward, but often the response matched my gesture, and I felt instantly uplifted.
The best part of the whole experience was getting outside my head. Focusing on my interactions with others helped keep me present, rather than dwelling on something that's of my control.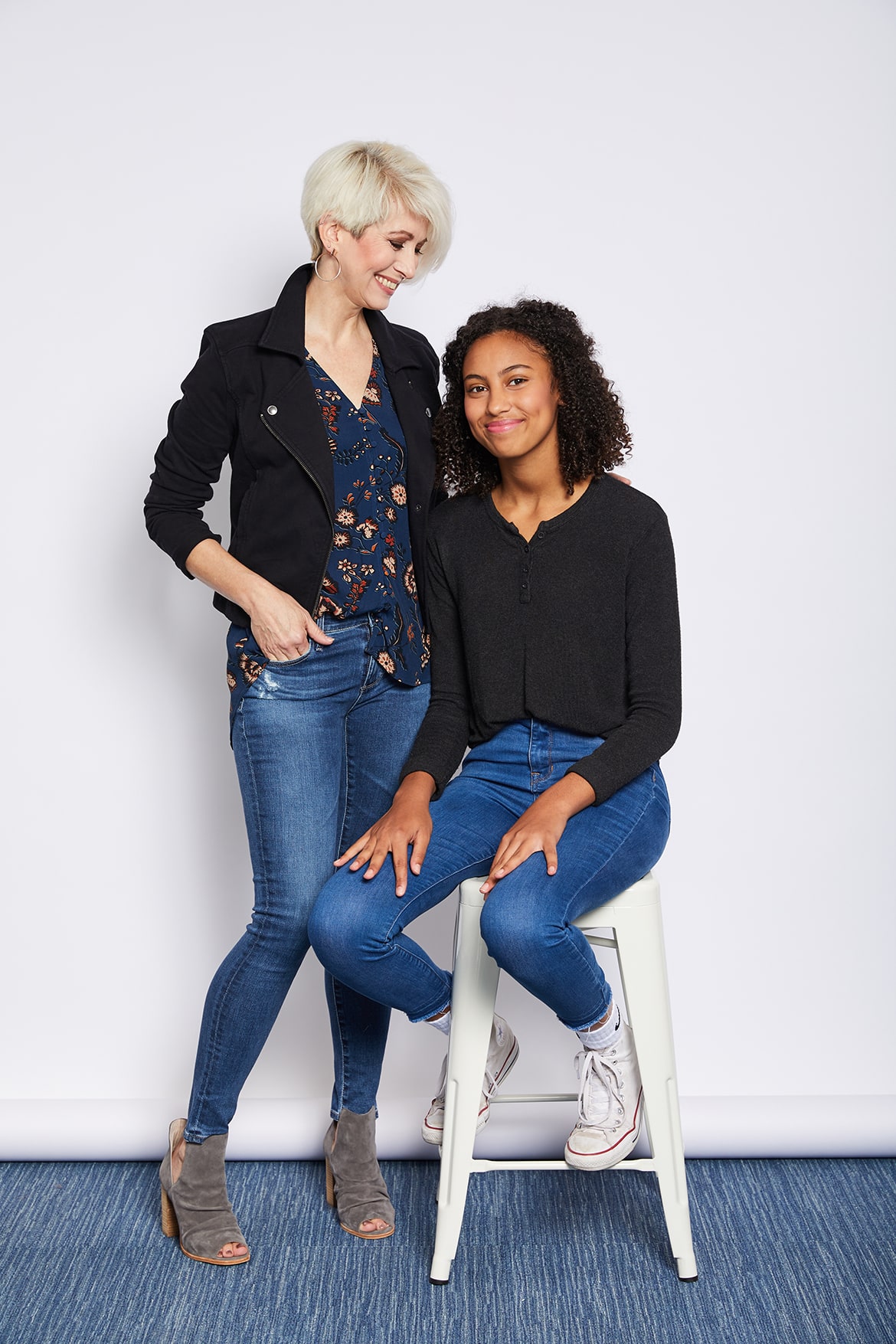 Shop the look: Marrakech Moto Jacket | Sanctuary Shell | AG Jeans | Kristin Cavallari Heels | Mary Lee wears S/M tops, 27/28 jeans and 7.5 shoes.
The Takeaway: Over the last few years, navigating personal trials and challenges with my children have made me doubt myself more. But the positive feelings I shared and received in return helped restore some of my confidence, reminding me that I'm doing the best I can, and my kids will be okay.
You have the power to choose happiness in every situation. Smile at someone today and watch the positivity spread.
Give Back
The Story: One of my high school friends unexpectedly passed away a few months ago. Because we were the same age and he was gone so quickly, I felt a sense of urgency to make a change for myself.
I committed to consistently fill up three buckets—humility, gratitude and service—with the goal of positively impacting someone else's life and, in the process, improving my own.
I chose humility because I want to find more ways to let others contribute, despite my controlling tendencies—letting my kids lead in situations where I normally take over and not always needing to be right. A sense of gratefulness changes everything, so I decided to send a handwritten note every week thanking someone for adding value to my life. And I'm making time to share philanthropy with my son, through time as well as financial support.
Joy, Store Operations Coordinator
The Status: As an act of service, I attempted to hand out snack bags to people holding cardboard signs at busy intersections—but I ended up driving around for over an hour without coming across anyone. Next time, I'll have a better plan of action in place. On the other hand, sending gratitude notes is going great. I love when something happens that causes me to say "AHA! I can't wait to send them a thank-you card."
And humility is definitely helping me be a more patient parent—at breakfast, I let my son make waffles or cereal at his pace, rather than rushing us out the door. It sounds simple, but I'm a work in progress!
Overall, everything has been a lot more fun than I thought they would be! The hardest part is pausing in the moment to make a thoughtful choice—I'm always on the go, and it can be hard to prioritize my bucket list.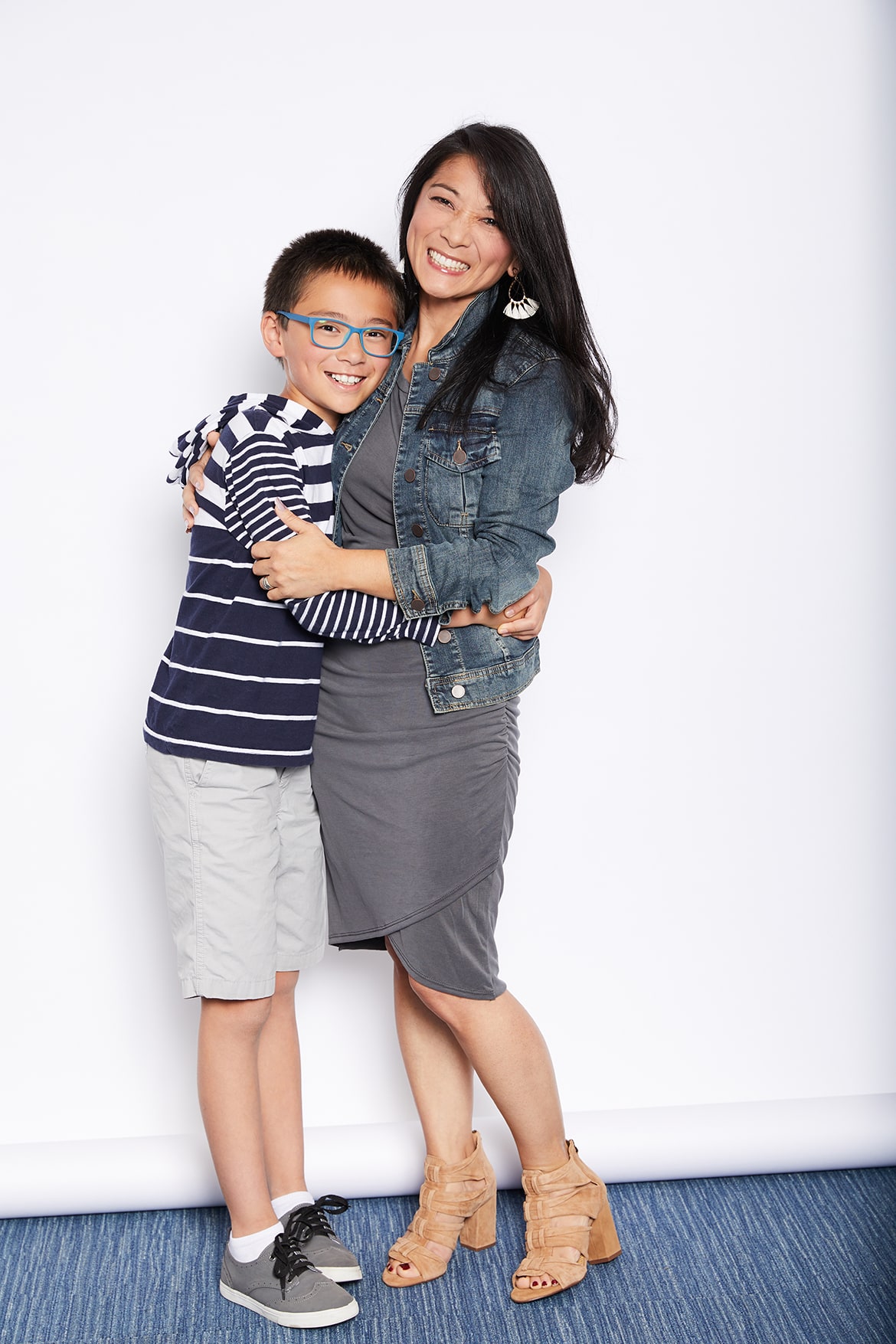 Shop the look: MOD REF Dress | Kut from the Kloth Jacket | Splendid Heels | Joy wears XS tops, XS dresses and 6 shoes.
The Takeaway: I'm realizing that becoming more mature doesn't mean growing more complacent. Staying open to learning is keeping me engaged in my personal and work relationships. And constantly assessing my interactions with others is helping me become a better teacher for my kids—I'm able to tailor the lessons I'm learning to their situations.
Don't put pressure on yourself to make a monumental change. A few small acts can make a big difference.
Share Your Story
The Story: My husband suffered a severe hemorrhagic stroke on his brainstem four months after we got married and just two months before he was scheduled to deploy to Iraq as a Special Forces soldier. Over the next two and a half years, he regained most of his functioning, but wasn't able to continue his career in the Army. I had been planning to stay home with our kids and teach dance in the evenings, but after Adam's stroke, I had to take a full-time job to support our family. The physical repercussions of the stroke were tough, but even harder was helping my husband navigate the loss of his identity as a soldier and to accept the loss of the life we had planned on. It was straining on our relationship as a young couple, but we're amazed at the relationship and life we have now.
We've been given so much, and we want to share our story as a way to encourage others going through a similar low point.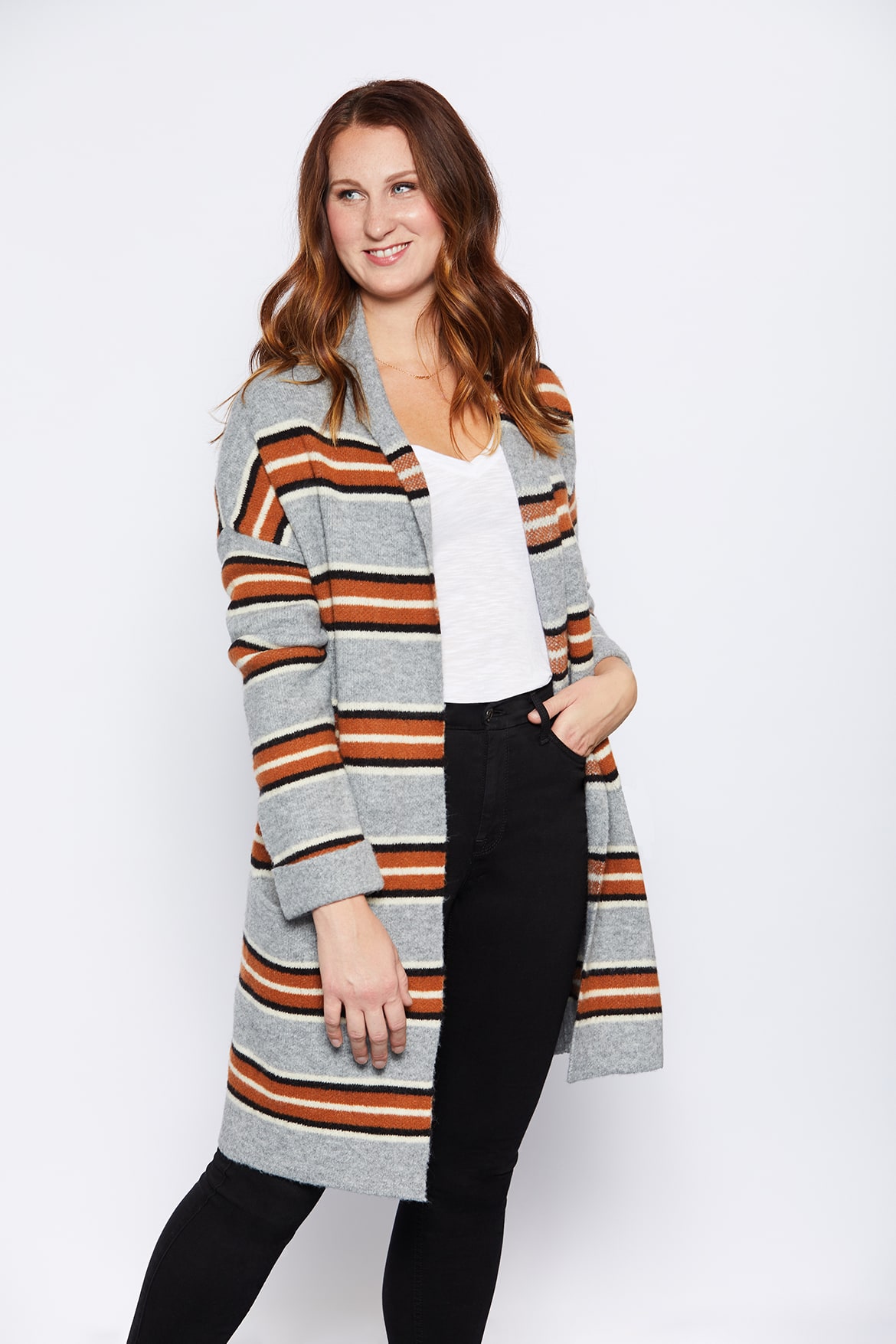 Karrie, Regional Director of Stores, Twin Cities
The Status: We started a blog as a first step in getting our story out there. We've talked about creating YouTube videos or a podcast to just get talking, and we've contacted local VA and military groups about speaking engagements (no bites yet).
It's hard because we're just Googling our way through—and I'm trying to grow my career and raise two kids—but it feels good to finally share our hearts.
We've been keeping this a secret for a long time, and when something is a secret, it's easy to get away with not doing anything about it. Now that it's out there, we feel accountable to make progress on our goal.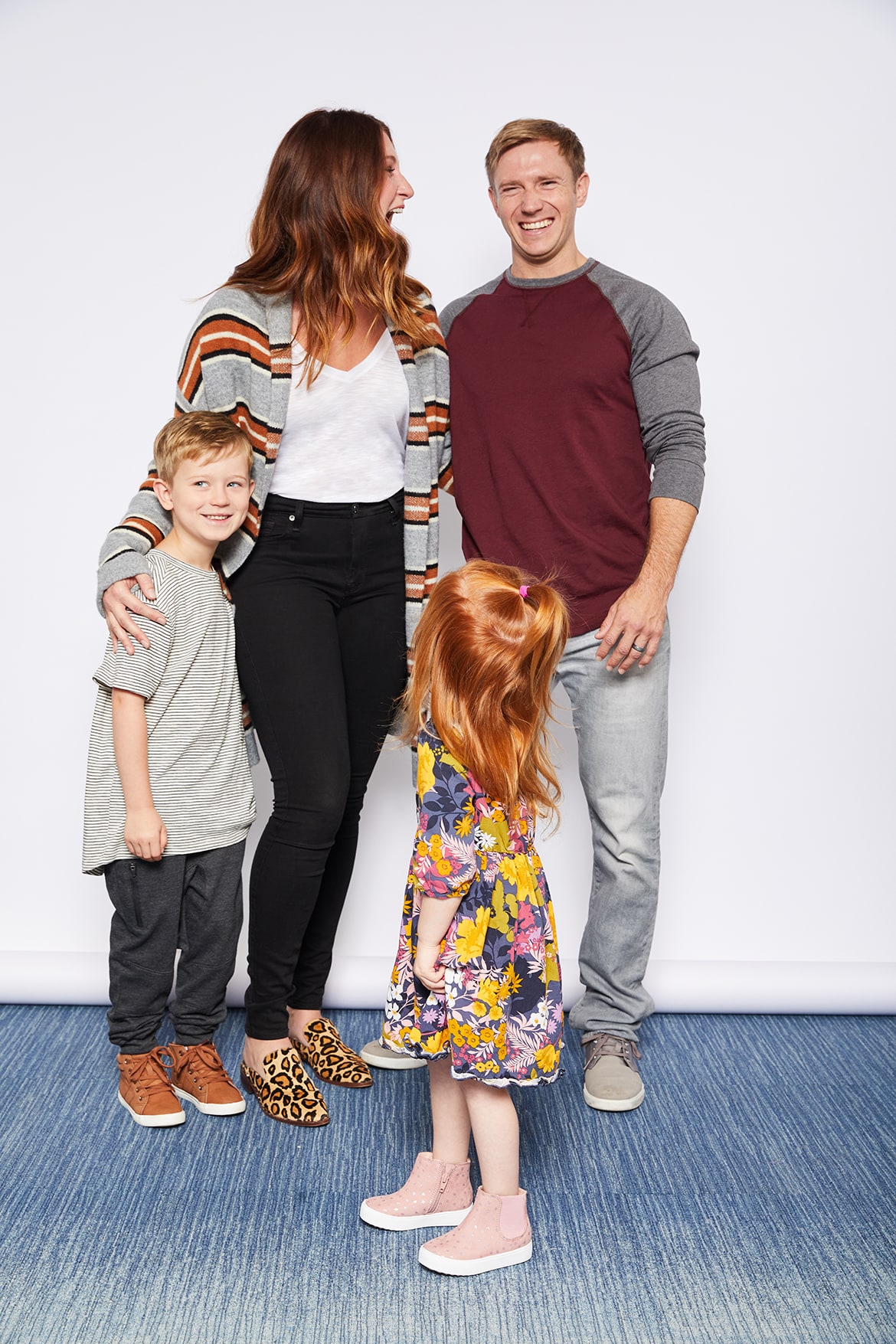 Shop the look: Heartloom Cardigan | Michael Stars Tee | 7 For All Mankind Jeans | Sam Edelman Slides | Karrie wears S tops, 27 jeans and 9.5 shoes.
The Takeaway: I've learned to be more open. I would often think that our situation isn't special—everyone deals with challenges—but people want a way to connect, and our story might be the one they need to hear. I also feel stronger as a mom, as my kids watch Adam and I work as a team on a different level than we ever had before.
Remember that good intentions aren't everything—make the behavior changes that will get you to your end goal.
Have you set any goals for the season? How are you embracing Mom's New Year?