We wear our Spanx leggings year-round, but it's really when the weather cools off that they fall into daily rotation. This season, we're stocking all the styles you loved last year plus a few new favorites. Whether you need ultimate versatility, date-night edge or straight-up comfort, there's a pair of smoothing, sculpting, butt-lifting leggings for that! Here, three women from our home office share why they love their Spanx.
Meg, Project Manager: Design & Construction
Last year was a busy one at work as we built and designed the new Evereve home office. My team and I worked closely with a contracted architecture and design firm throughout the whole process, which took about six months from initial design to construction kickoff. I really took the lead on understanding and implementing the needs and wants of all the different teams within the home office. From Tech to Creative, everyone requires a different setup and environment to succeed at their job every day—and everyone has a different opinion on what is best! It was a puzzle to put together, and I loved the back and forth of communicating with my coworkers and bringing their needs to life.
This required lots of trips to the new space, and I had to balance dressing for the office and dressing for an unfinished building. I ended up in my Spanx more often than not—it's kind of a joke on our team! They were perfect for getting down and dirty on site (squatting, reaching, wading through sawdust), then popping into a meeting with our co-CEOs to talk about design and share progress reports (looking a lot more pulled-together than I sometimes felt).
If clothes are too complicated, I'm out—and Spanx couldn't be simpler. They let me get my chaotic job done from nine to five, then go home to shuttle my daughters around and walk our 10-month-old Golden Retriever without having to change. When work is literally a construction zone and there are puppies peeing on the carpet at home, I need clothes that can keep up.
Shop Meg's look: Kut from the Kloth Denim Jacket | Z Supply Tunic | Spanx Camo Leggings | New Balance Sneakers | Meg is 5'6″ and wearing size S tops, size S leggings and size 8.5 shoes.
Katie, Director of Visual Merchandising
I moved to Minneapolis to work at Evereve two years ago. I was excited to start a new chapter in a new city! I've lived in lots of places over the years—London, New York, Ohio and Florida—so the whole transition felt like second nature. Dating, on the other hand, hasn't been so easy. I got divorced a few years ago, and since getting back into the dating game, I've tried every app in the book.
With how orchestrated meeting someone from an app can feel, it's refreshing when you spontaneously meet someone out and about. One beautiful Friday last summer, my friends and I decided to go out. I was wearing my Spanx that night—I wasn't expecting to meet anyone, and they're my go-to for looking good without really trying. Anyway, we hung out for a few hours, and when we were getting ready to leave, the bartender asked for my number totally out of the blue. We went to dinner the next week—it didn't end up being a romantic connection, but we actually built a great friendship from there!
I really think people can sense and are attracted when you feel great in your skin, and that night in my Spanx is such a testament to that. I've actually started wearing Spanx to more and more dates because they really did the trick that night! Ha. Even though the bartender wasn't The One, I'm optimistic about dating going forward. I have a hopeful heart and know that my person is out there!
Shop Katie's look: Echo Ruana | Stitches and Stripes Sweater (3 colors) | Spanx Side Stripe Leggings | Kaanas Booties | Katie is 5'5″ and wearing size S tops, size M leggings and size 9 shoes.
Kari, Director of Environmental Design, Planning & Maintenance
My husband and I aren't native Minnesotans, but when we had kids, we decided they should embrace the land of hockey and learn to skate. Two years ago, my son William decided to start playing goalie. He was a natural, but his first time in the net was the scariest game I ever watched—I don't think I blinked or breathed. He missed some pucks and the opposing team scored six times, but after the game, William was happy and determined to work harder next time.
Most games, like that first time William was in the net, I'm just trying really hard not to ugly-cry because I'm so in awe of my son. William has special needs and a genetic disease that causes epilepsy. He's been seizure-free for six years, but his brain has been through so much that I'm always worried about something happening on the ice that causes them to come back. But my husband and I want William to live his life, and he loves hockey. When he's with his team, his challenges off the ice don't hold him back and no one treats him differently. He's just a regular kid out there.
Hockey has me constantly on edge, but my Spanx help me hold it all together. There's so much happening on the ice (and in my head), and it's huge to have one less stress on game days. There's no waistband digging into my sides and I'm not worried about what I look like—I just feel comfortable. And I don't have to think about anything except William, his next save and that winning smile.
Shop Kari's look: Rd Style Shirt Coat | Cloth and Stone Buttondown | Spanx Moto Leggings | Sorel Wedges | Kari is 5'7″ and wearing size M tops, size M leggings and size 7 shoes.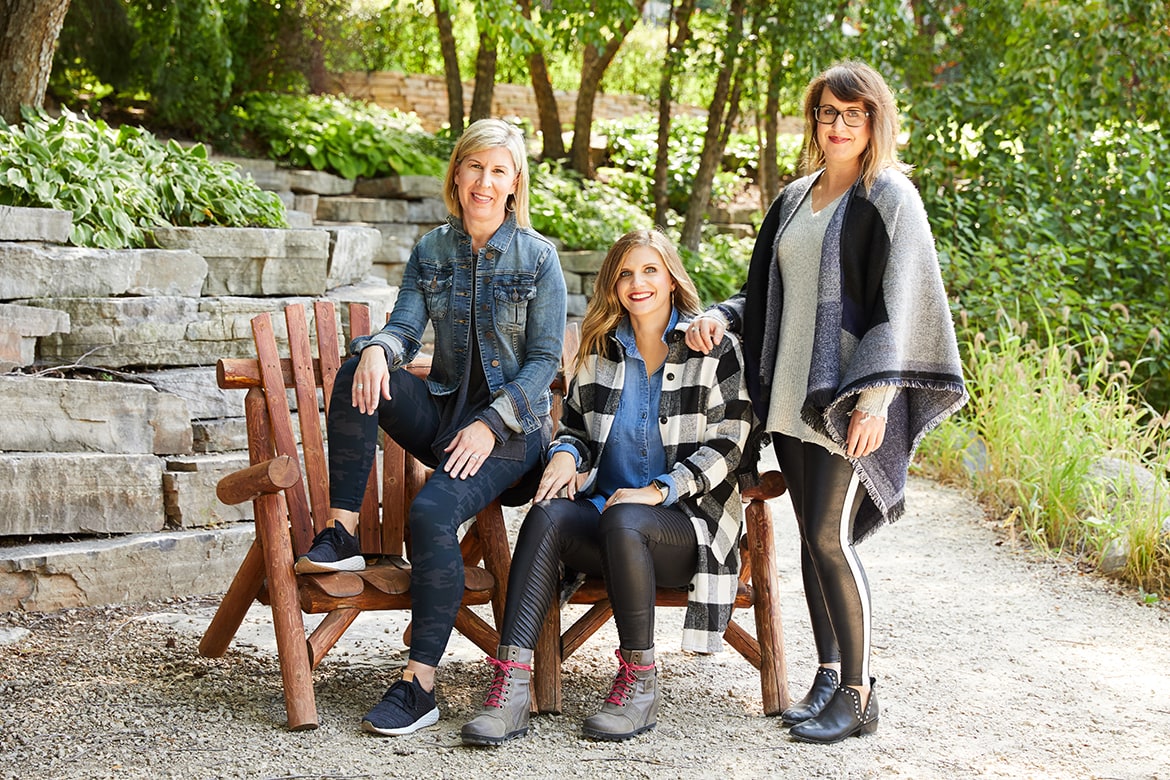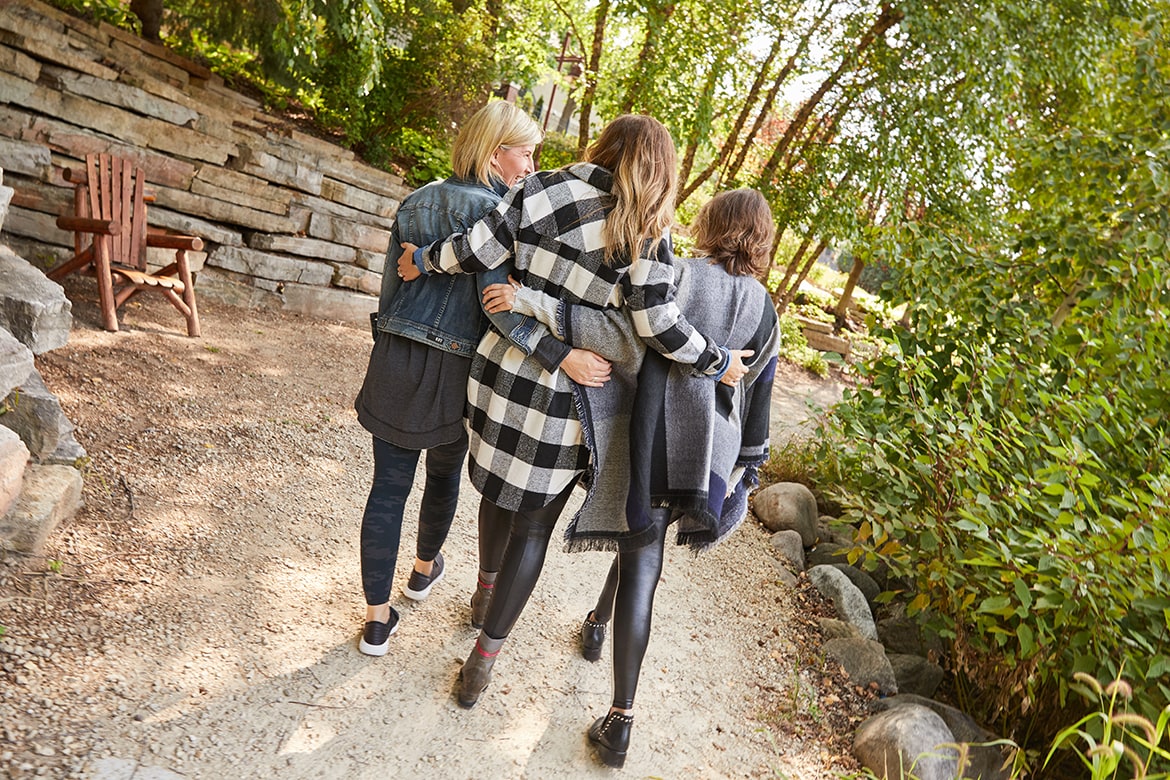 Why do you love your Spanx?