How do you feel about Halloween? Freddy Krueger isn't for everyone, but we're fans of getting in on the spooky fun, if only with some cat ears and candy. Our styling team has our back with three ways to transform items from your closet into easy costumes.
Ellen, one of our in-house graphic designers, and her six-year-old stopped by our studio to test drive their looks and share their Halloween plans. Ellen started celebrating Halloween with Hank early. She dressed him as a zombie baby at just six months old, and he happily chewed on a plastic hand all night. Now, her little superhero loves Halloween—mostly because of the candy—and Ellen hopes their silly costumes and light-hearted approach to the holiday will teach him not to take himself too seriously as an adult.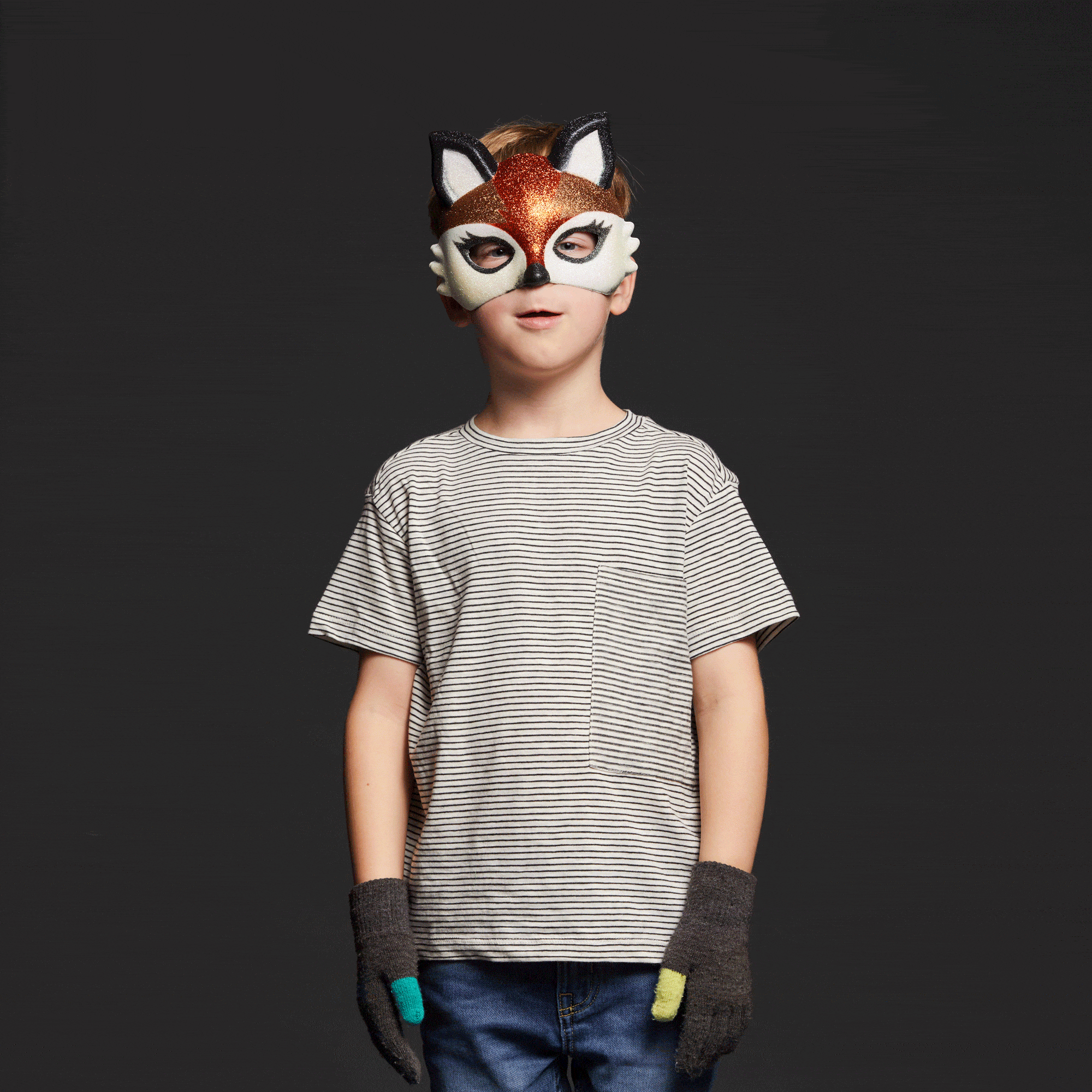 Black Cat Costume: Add some leopard and stripes to our "furry" faux shearling cardigan—meow!
Shop the look: John and Jenn Cardigan | Peyton Jensen Tee | Hudson Jeans | Sam Edelman Slides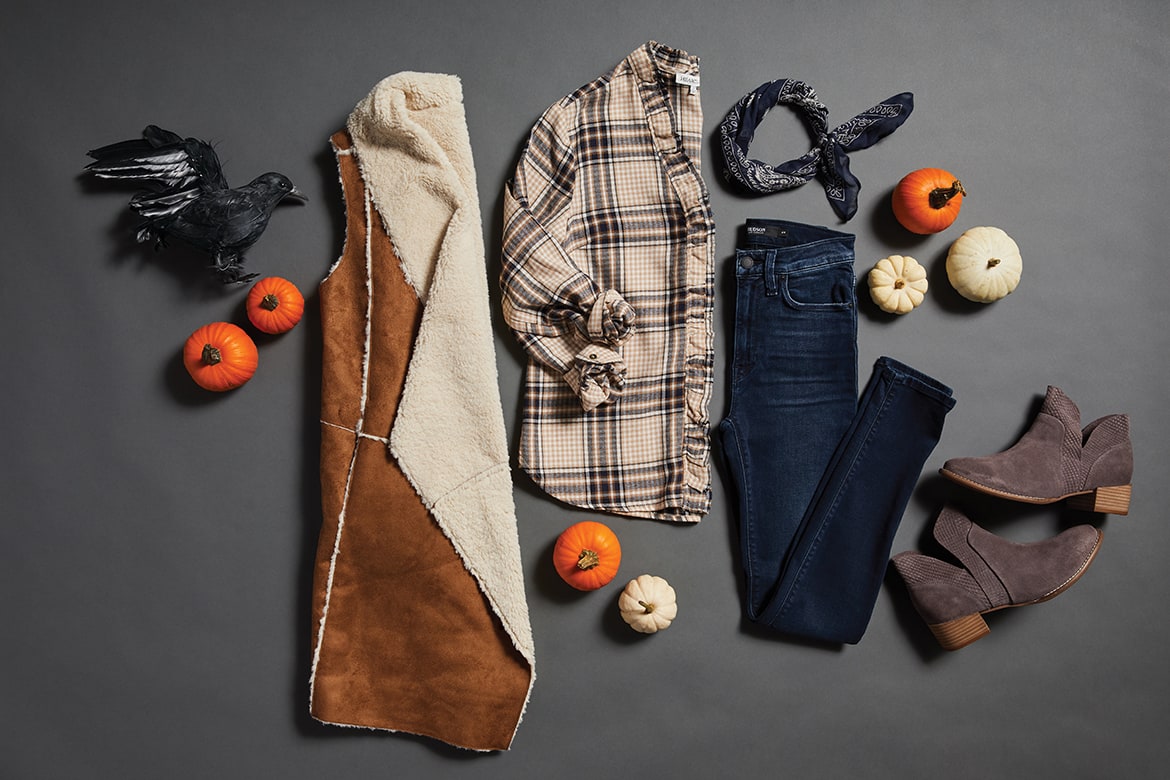 Cowgirl Costume: Pair a plaid shirt with Western-inspired booties—yeehaw!
Shop the look: John and Jenn Shearling Vest | Heartloom Plaid Shirt | Hudson Jeans | Seychelles Booties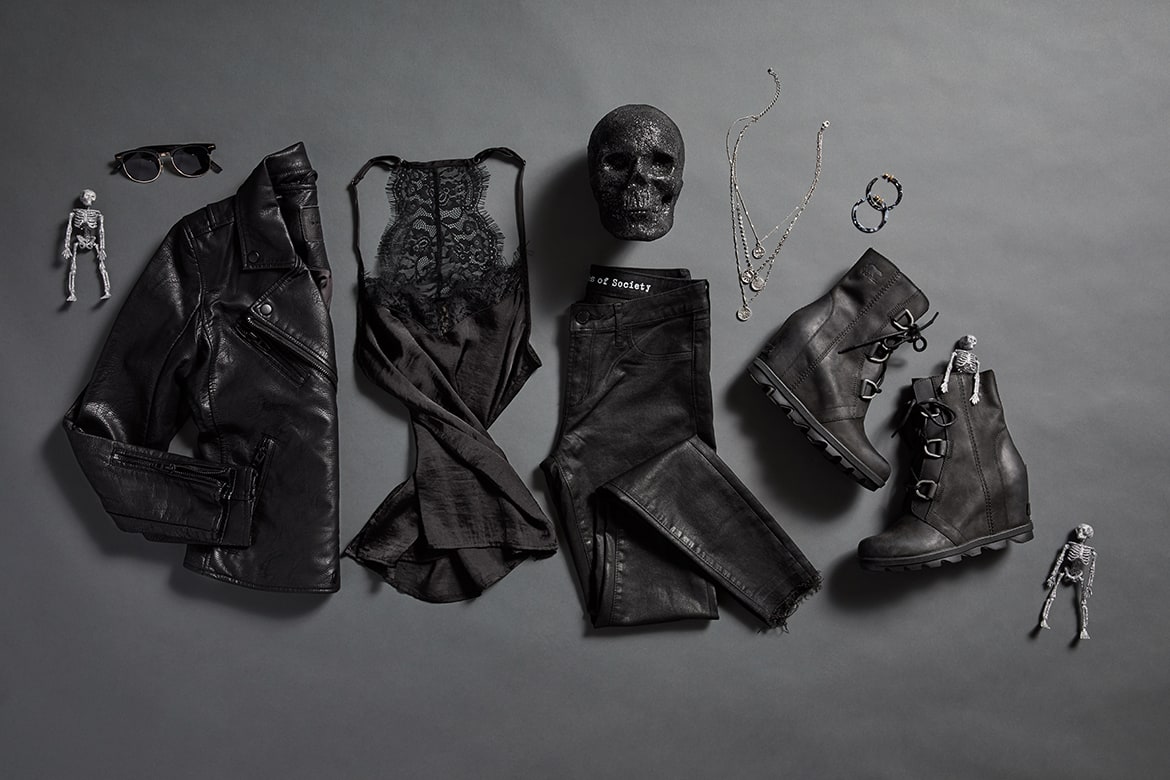 Biker Babe Costume: Get your engine revving with an edgy moto and cool coated denim in all black.
Shop the look: BlankNYC Moto Jacket | Allison Joy Cami | Articles of Society Jeans | Sorel Boots | Thirty-Nine 42 Necklace and Earrings
These days, Ellen focuses on creating a fun night with friends rather than decorating perfectly or creating the best costume. "I want to high-five parents I see with kids in taped-up costumes that look a couple sizes too small. Like, yes, my people!" she laughs. Same, Ellen, same.
This year, she and the fam are hosting a few families for easy snacks, pictures and trick-or-treating—everyone in the neighborhood builds bonfires in the front yards and it's one big sugar-filled monster mash. Um, can we come?!
Do you have your Halloween costume yet?