We are in the thick of the post-holiday slump. All of the excitement of holiday parties, presents, and gathering with friends and family has ended and it can feel like all we are doing is staring down the barrel of a never-ending winter. It is so easy to want to just throw-in the towel and curl up in your slumpiest, frumpiest sweats until the first signs of spring begin to show.
We are here to encourage you guys to not fall into the trap of the winter blahs. We have just the look for you to embrace to keep the best part of your coziest winter sweatshirt, but to add a little bit of edge and sexiness to your sweatshirt wardrobe this winter. Gone are the days of one size fits all sweatshirts. Here to stay are sweatshirts with just a touch of sex appeal.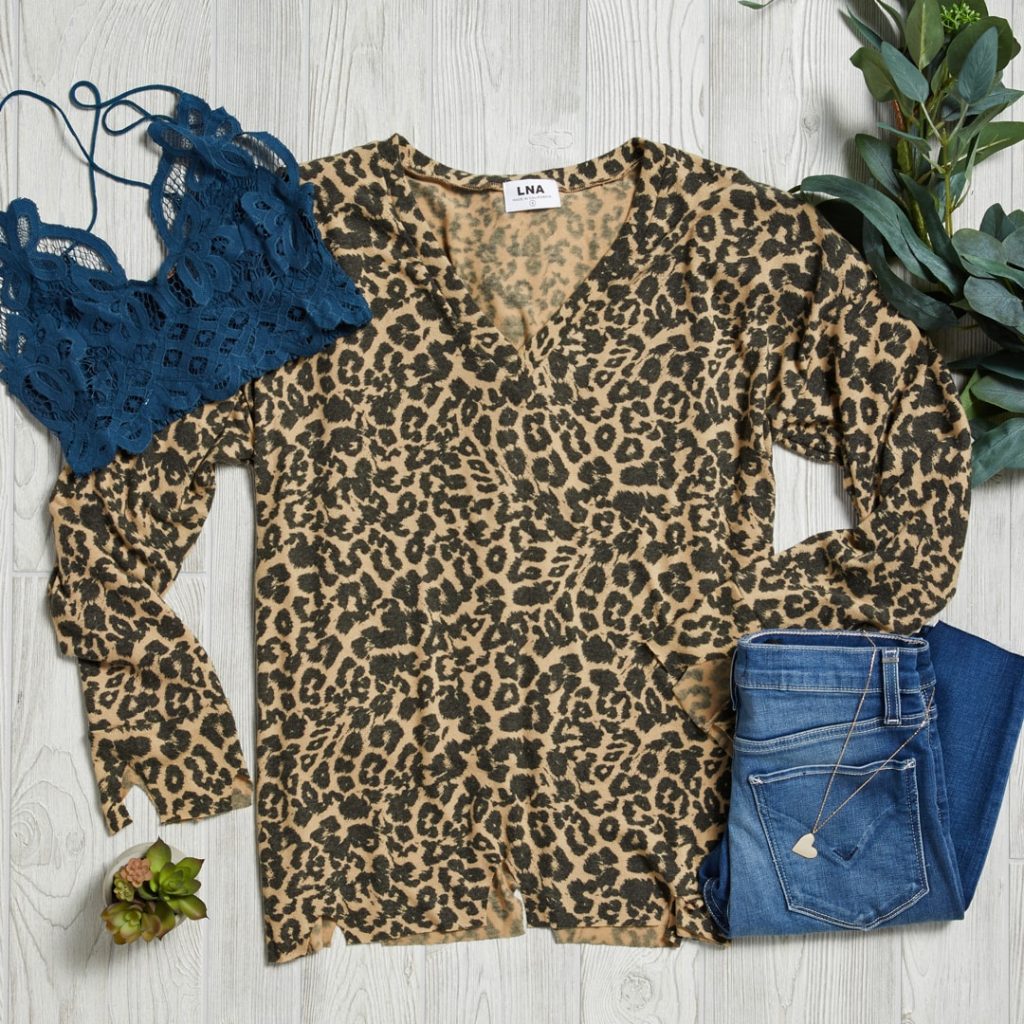 Whether it is a shoulder cut-out, a waist shaping knot, or a fabulous animal print, we are all going ga-ga for some of our favorite sweatshirts this winter. Pair them with everything from your favorite pair of Spanx leggings for running errands or sitting sideline at your kids sporting events to your favorite pair of jeans for a date night with your favorite person.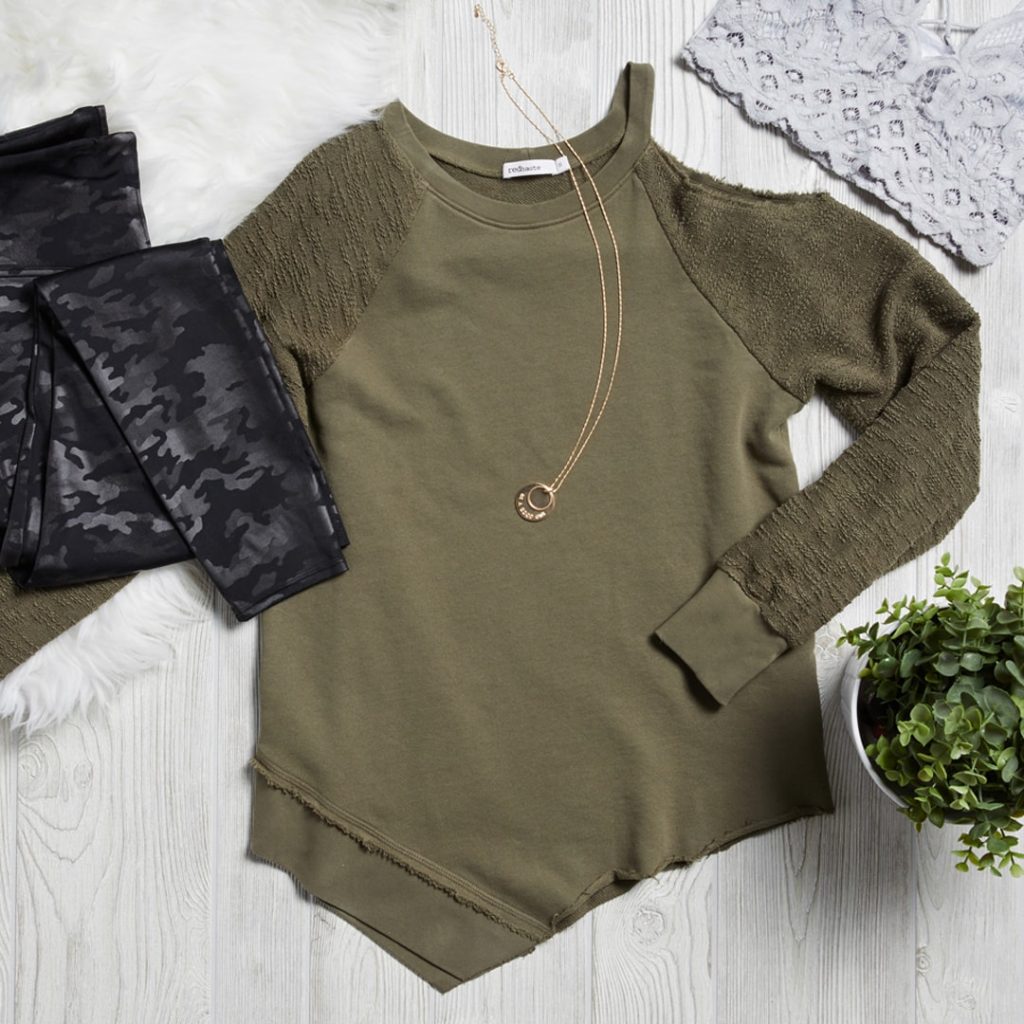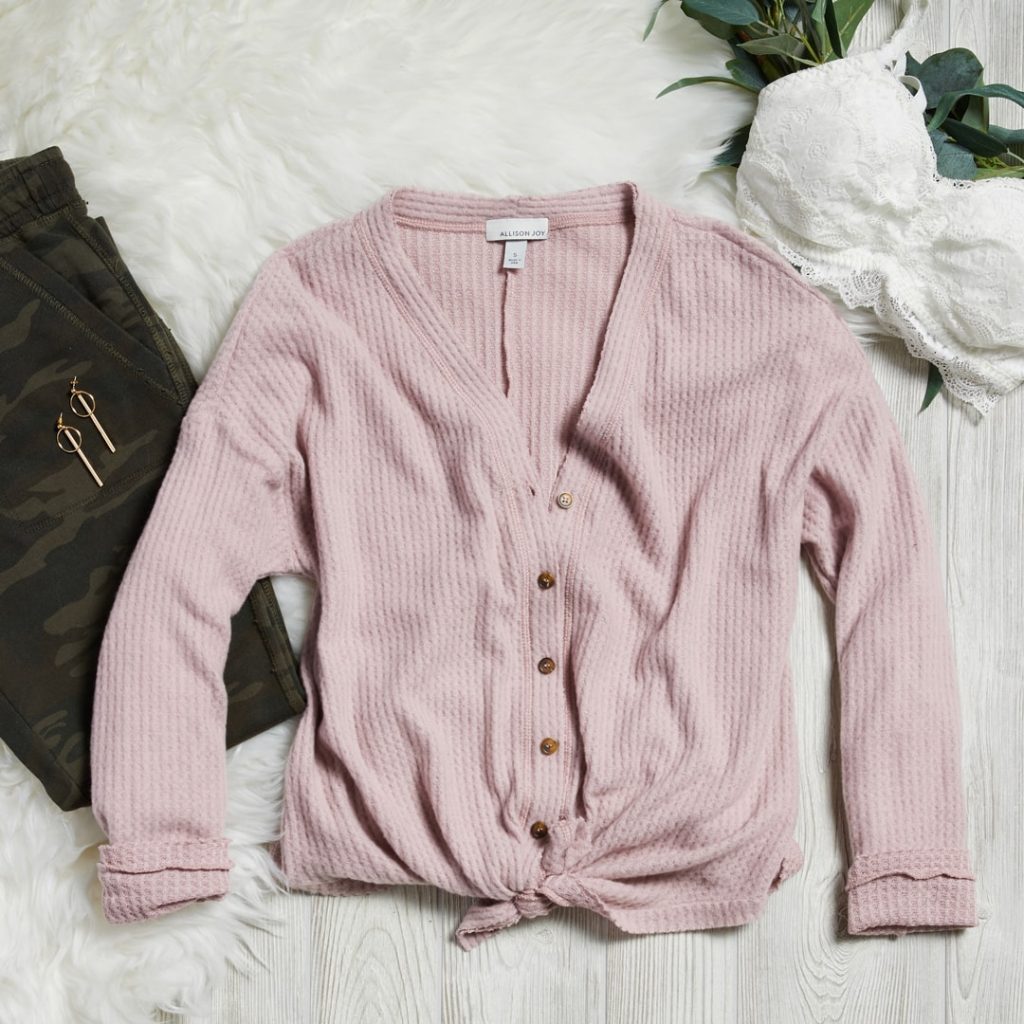 More Sweatshirts We Are Loving
Lovestitch Crossback Sweatshirt (as seen on IG stories and email blast) | Sundry Striped Pullover | Peyton Jensen Pullover
Chaser Knot Back Sweater | Sundry Camo Hoodie | Cut-out Sweatshirt |Z Supply Off-the-Shoulder Sweatshirt