Hey, gang! How was your weekend? We're looking ahead to spring break in the next couple of weeks—and while packing means paring down on clothes, it also means ramping up on jewelry. Because we're limited by the size of our carry-on, a great jewelry collection is a must to mix it up and maximize options without taking up too much precious cargo space. Just adding statement earrings can make a jumpsuit look totally different from day to night. And whether you pile it on or keep it minimal, it's never wrong to wear jewelry however feels right to you. But there is a formula we follow for creating a balanced look. The secret is to fill in the "empty space" with jewelry that complements your neckline or sleeve. Easy, right?
We took a quick break on set last week with AJ (whom you probably recognize from our emails!) to shoot the jewelry musts that will take you from beach to boardwalk and beyond this spring. Here's what you need to refresh your look now and easy styling tips for putting it all together.
Look 1: Statement Earrings
Why we love it: Novelty leather earrings are a big trend this year, giving you a bold look without the heavy weight.
Wear it with: High necklines, statement blouses and off-shoulder tops.
Styling tip: Skip the necklace and pair these stunners with a bar bracelet or cuff for a night out.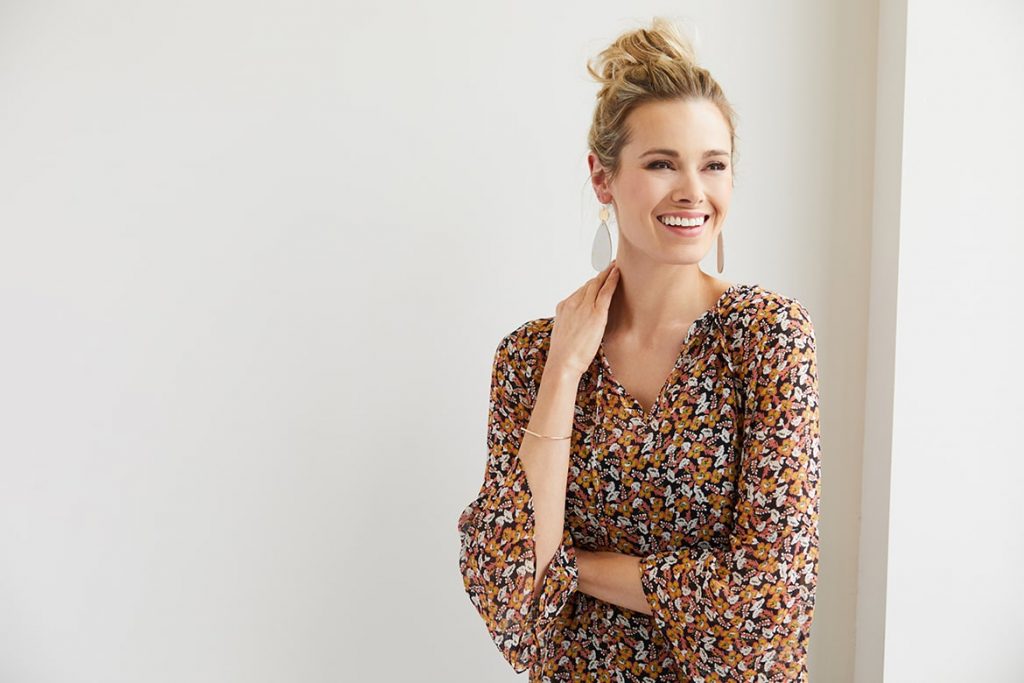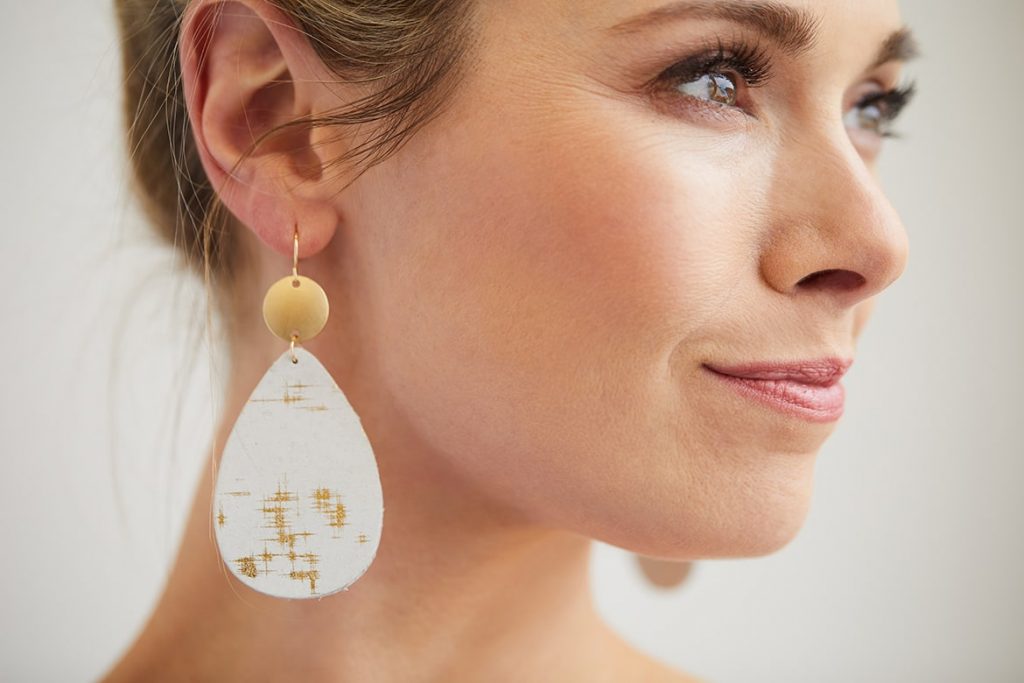 Shop the look: Allison Joy Chiffon Top | Thirty-Nine 42 Leather Earrings | Thirty-Nine 42 Bar Bracelet
Look 2: Layered Necklaces
Why we love it: This look elevates even a simple white tee—perfect for every day.
Wear it with: Button-down shirts, scoop tees and V-necks.
Styling tip: Start with a simple style like the Triangle Double Strand, then layer it with another favorite for a personalized touch. Pair with small hoops or studs for balance.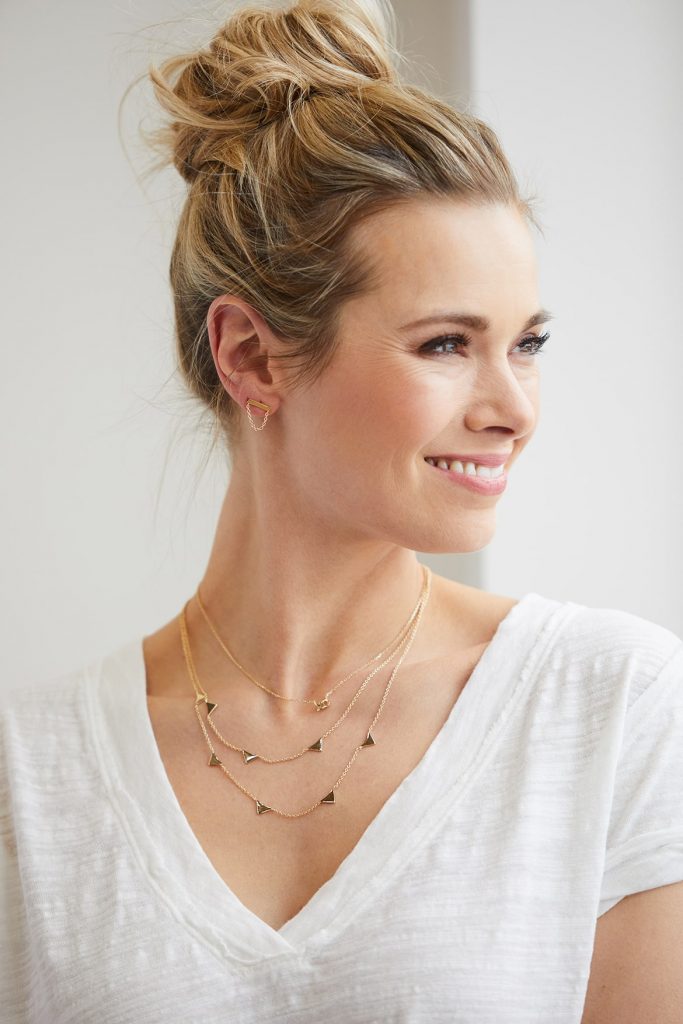 Shop the look: Free People Sundance Tee (3 colors)| Thirty-Nine 42 Chain Earrings | Thirty-Nine 42 Triangle Double Strand Necklace | Thirty-Nine 42 XO Necklace
Look 3: Pendant Necklaces
Why we love it: A universally flattering silhouette—everyone looks good in a long pendant!
Wear it with: V-necks, crew tees and layered looks.
Styling tip: Pair with studs or smaller earrings to upgrade your favorite sweater (great for the workweek)!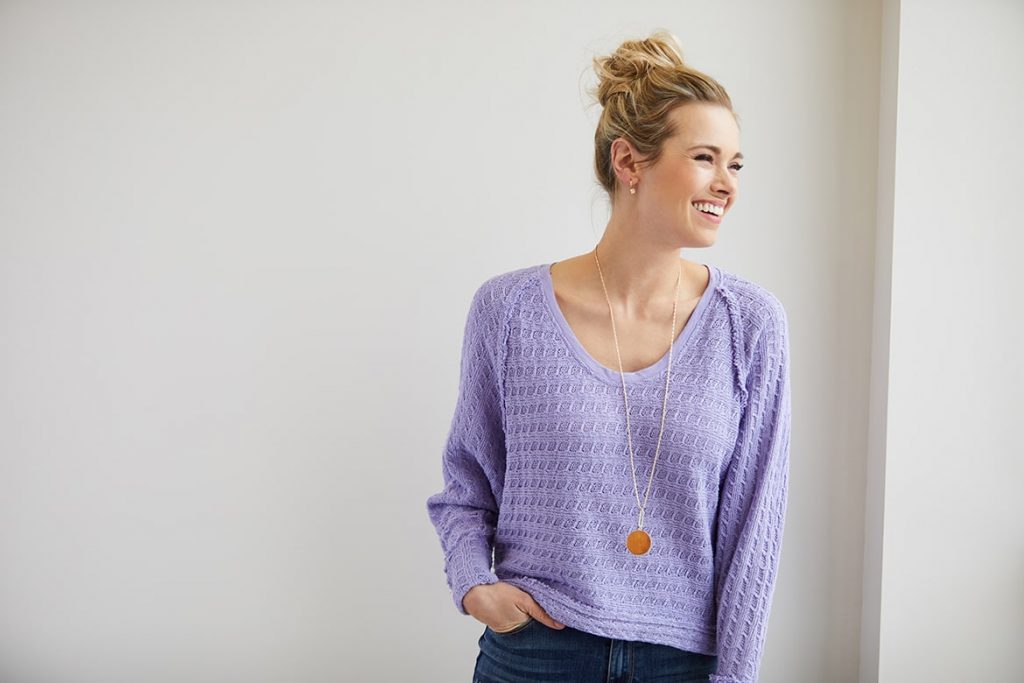 Shop the look: Free People Pullover | Thirty-Nine 42 Hoop Earrings | Thirty-Nine 42 Pendant Necklace
What pieces are you piling into your carry-on? Tell us in the comments!