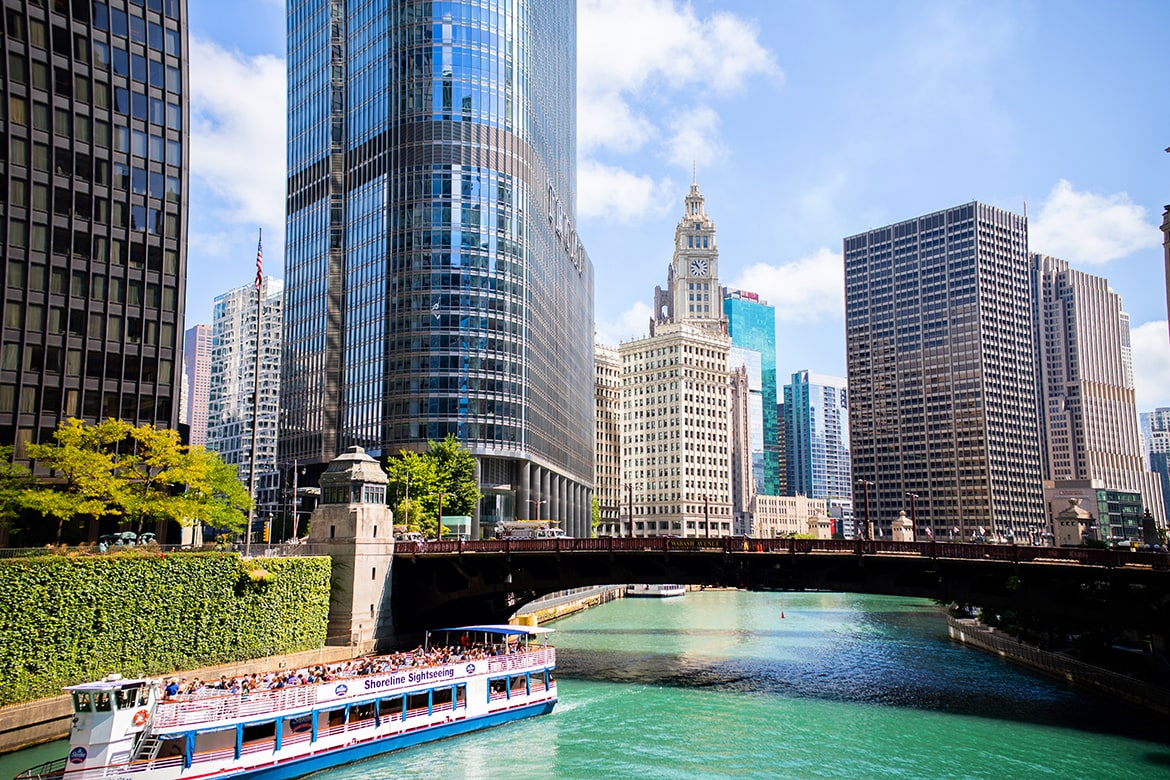 Have you made a fall bucket list? Our goal for the season is to be adventurous, in big and small ways—from ordering something new off the menu and camping under the stars to exploring new cities! Last month we went to Indy, and this month we took a quick trip to Chicago. Our friend Lauren was up for playing tour guide, and we had so much fun bopping around to all of her favorite spots in the city. Now the only question is: when can we go back? Scroll for a look inside our weekend and stay tuned for more city guides this fall!
Sightseeing
We started the weekend with some of the best views in the city along the Chicago Riverwalk. Lauren and her husband always make a stop at City Winery for live music and highly recommend the architectural boat tour. Don't miss window shopping on Michigan Avenue, Navy Pier and taking a selfie at The Bean at Millennium Park!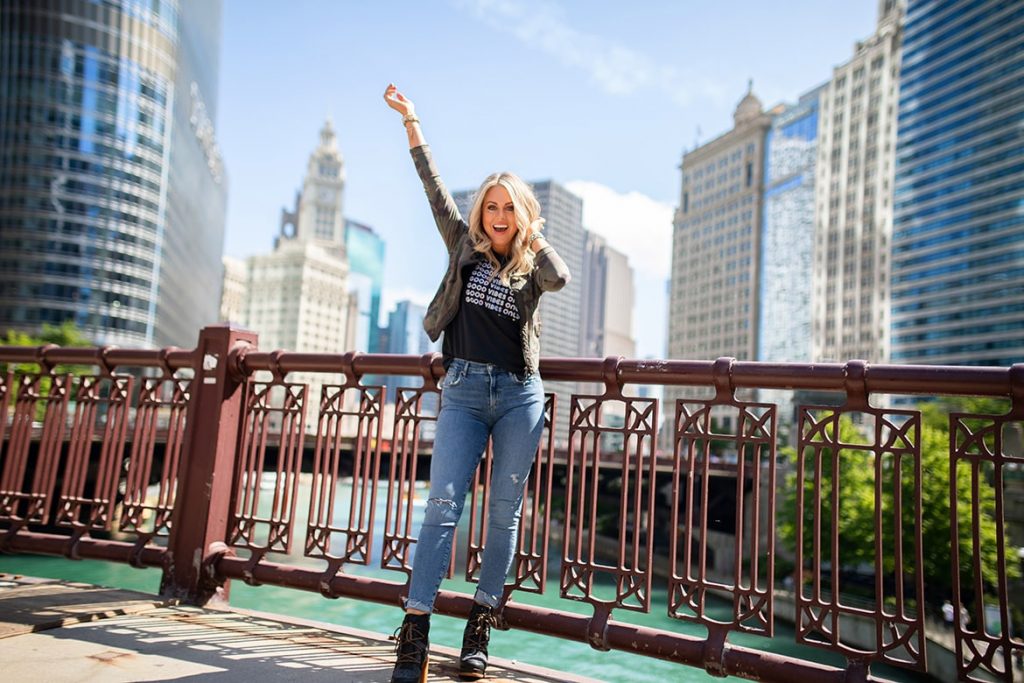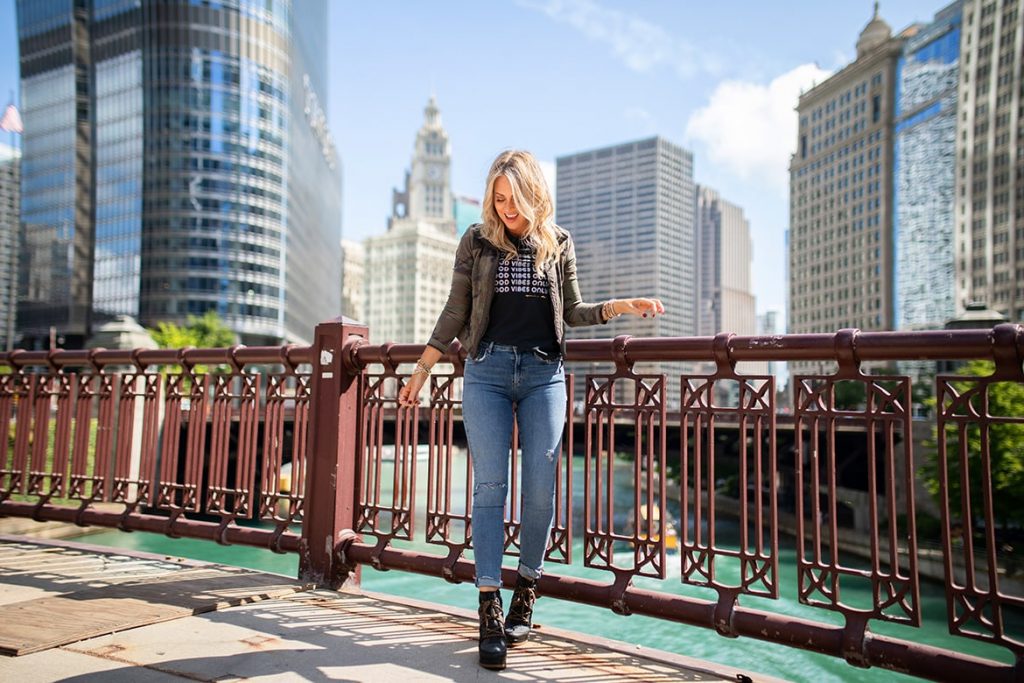 Shop the look: Marrakech Jacket (stretchy and so flattering!) | Spiritual Gangster Tee | AGoldE Jeans | Sorel Booties (it's time to snag your Sorels for the season!) | Thirty-Nine 42 Necklace and Bracelet
Family Fun
For a little bit of family fun, Lauren and her husband bring their two daughters to Stan's for coffee and donuts and then head to the park! There are so many fun restaurants and shops nearby that they just see where the day takes them rather than plan everything ahead. Big Star for tacos and Jeni's for ice cream are also musts!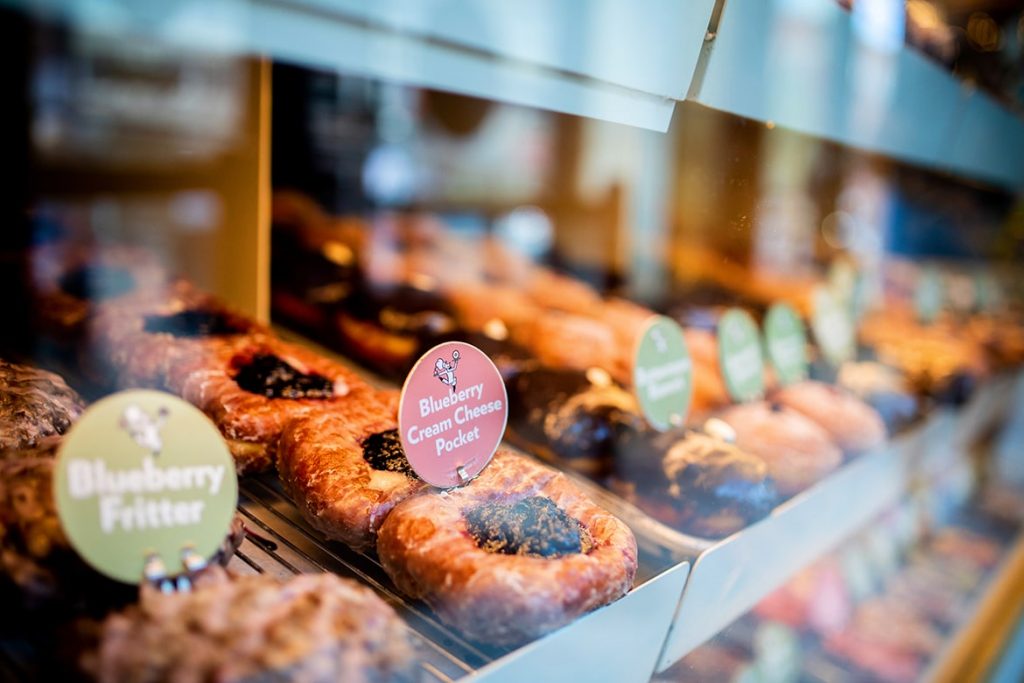 Shop the look: Sundry Sweatshirt and Joggers (obsessed with this set!) | J/Slides Sneakers | Thirty-nine 42 Earrings (love the pop of neon!) and Bracelets
Brunch
On day two we went to brunch at Machine. A flower cart rolls around to the tables so you can make your own arrangements or flower crowns (apparently, super popular for bachelorette parties!). They also have fancy interactive cocktails—ours featured fresh-squeezed watermelon juice and shimmer dust. Also try Hampton Social for a fun (and instagrammable) brunch with friends!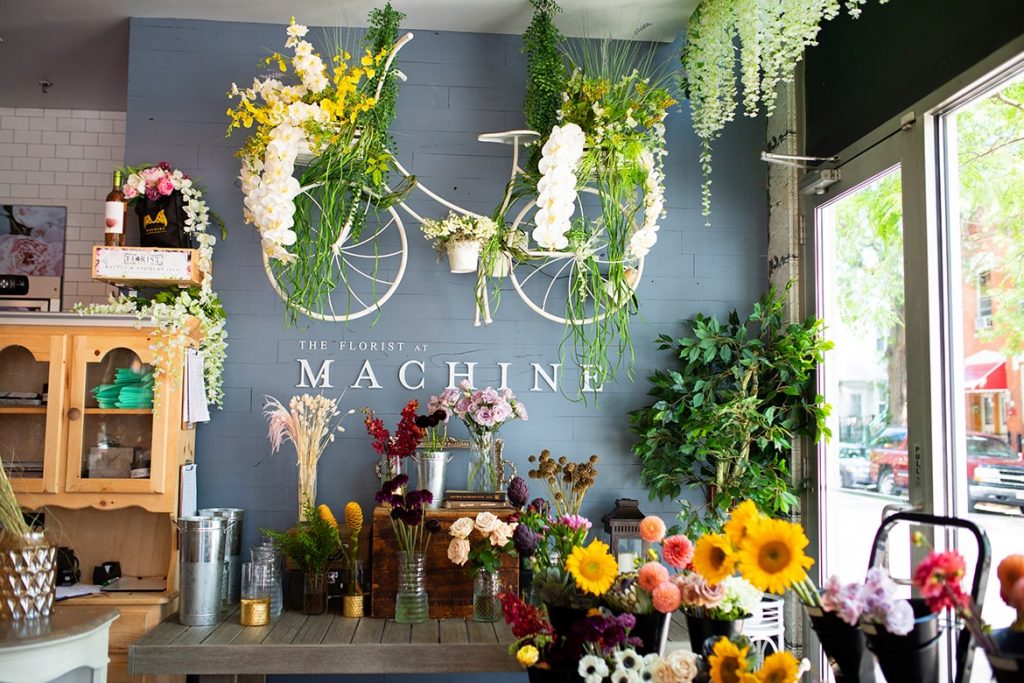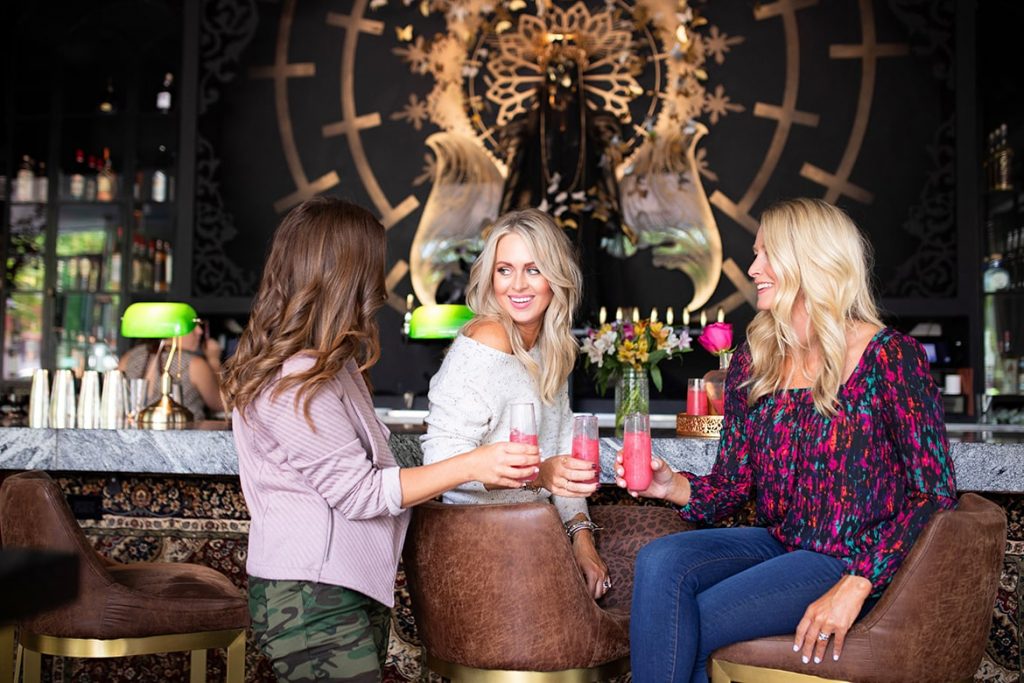 Shop the look: Allison Joy Sweater (EVEREVE exclusive) | Level 99 Jeans (loving this fun print!) | Sorel Booties | Thirty-nine 42 Bracelets
Date Night
To end the weekend, Lauren took us to Aba for Mediterranean. She and her husband both like to get dressed up for a night out, and Aba is a great excuse! The décor (including a giant tree in the middle of the dining space) makes it feel like you're outside, any time of the year. If you're in the mood for pasta, don't miss RPM Italian.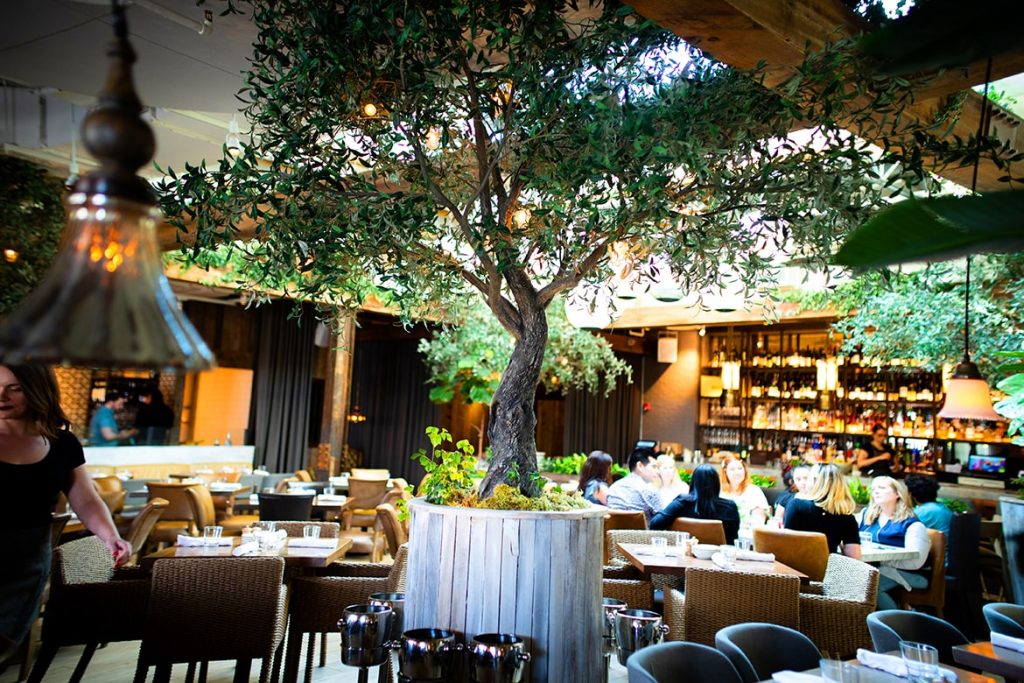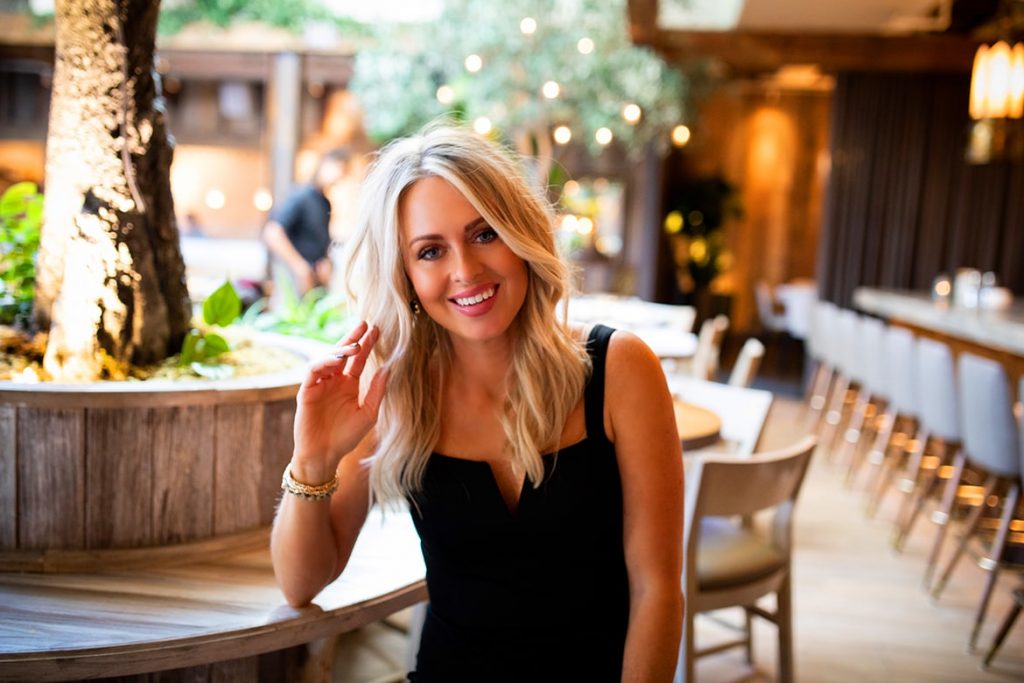 Shop the look: A-New York Jumpsuit | Kenneth Cole Heels (perfect for work, too!) | Thirty-nine 42 Earrings and Bracelets
Tune into Insta Stories TODAY to to go inside our trip with Lauren!
Thank you to The Gray hotel for hosting us for the weekend!
Photography via Lyssa