Happy New Year, friends! Did you make a resolution? We're not big on lofty goals that fizzle by February, but we are into finding small things to do for yourself, like reading more (scrolling less), cooking regularly and getting a monthly manicure. Finding little ways to fuel and treat yourself is important—and Trendsend Theme Boxes do both! Whether you need help with your wardrobe so you can spend more time reading, cooking, running (fill in the blank) or you want to elevate your style this year, we launched Theme Boxes for 2020 with YOU in mind.
So what exactly are they? Trendsend Theme Boxes are instant style inspiration and solutions. Completely personalized for you (just like every Trendsend)—Theme Boxes simply function as a guideline for your stylist when she's pulling your looks, eliminating some of the back-and-forth about what's on your calendar and what solutions you're looking for—and making getting styled easier than ever.
There are four Theme Boxes available now, including the Queen of the Rink box. We teamed up with radio host, NHL wife and mom of three Carly Zucker to share our newest Theme Box, curated for those days you're in and out of the rink and inspired by Carly's must-haves. (But it's perfect if you're just looking for cozy-chic ways to get through January, too). Read on below for 5 questions with Carly—and a peek inside her closet!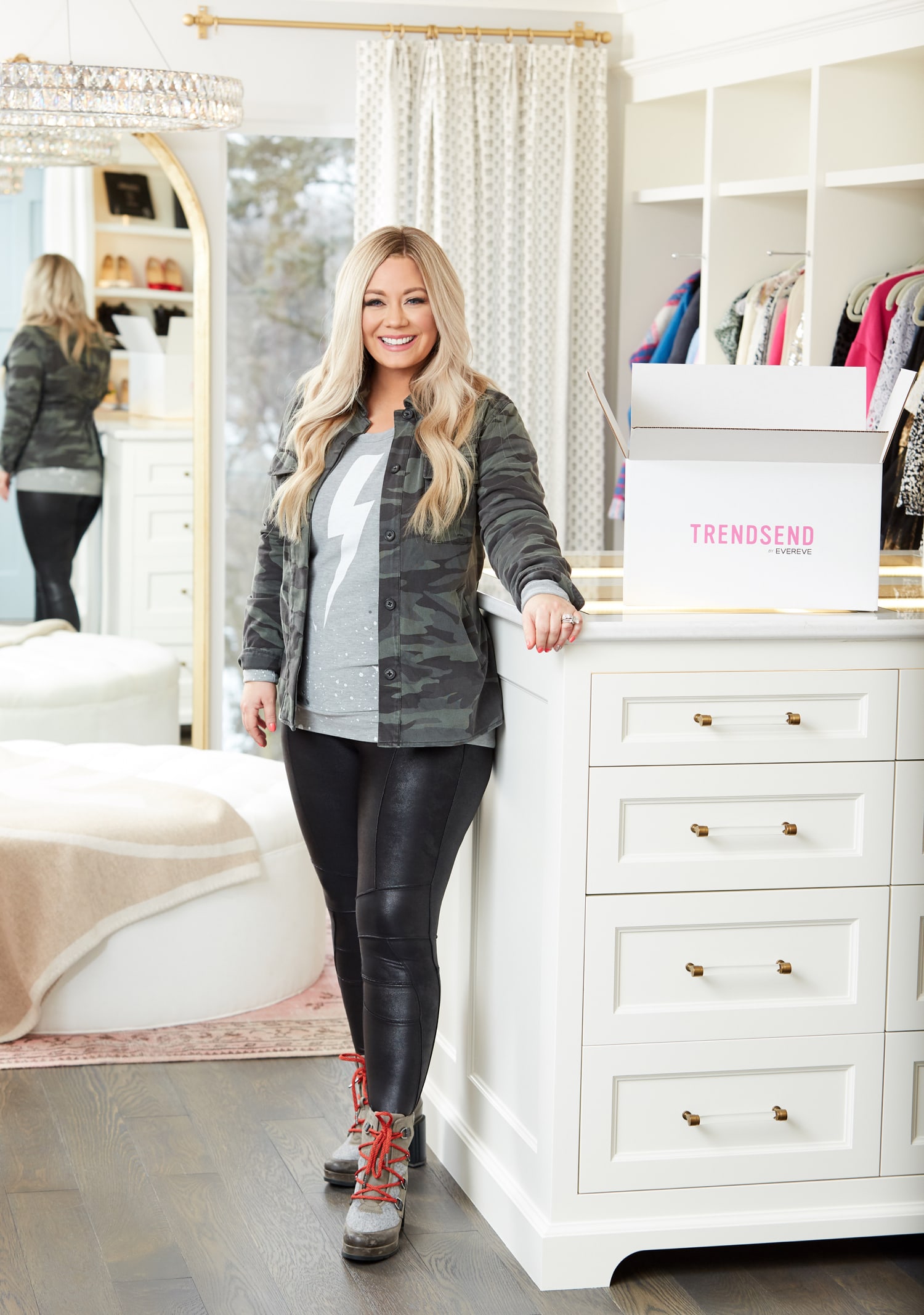 EVEREVE: Describe your style. What's your #1 fashion must?
CARLY:I definitely have fun with clothes and love statement pieces, but I dress for the situation I'm in. For my daily routine, I want to look put-together and be comfortable. Layers are my number one must-have. You go through so many different temperature changes when you're in and out of the rink (from the car to outside, then inside and back) so I need to have pieces that keep me warm but can easily be taken off—long sleeves, cute sweatshirts, jackets, hats and scarves.
EVEREVE: Your schedule sounds BUSY! What's the game day experience like with a husband in the NHL?
CARLY:Ha! We have a pretty good routine in place, but game days are always busy. I get myself dressed first—I like my outfits planned ahead of time—and then get the kids ready. We arrive at the arena a little before game time, and all the kids eat dinner together and there are lots of treats and toys to play with. We all watch the game together—Sophia and Hendrix love it and cheer loudly—then wait for the guys afterward so the kids can say hi to Daddy. It's a long and fun night!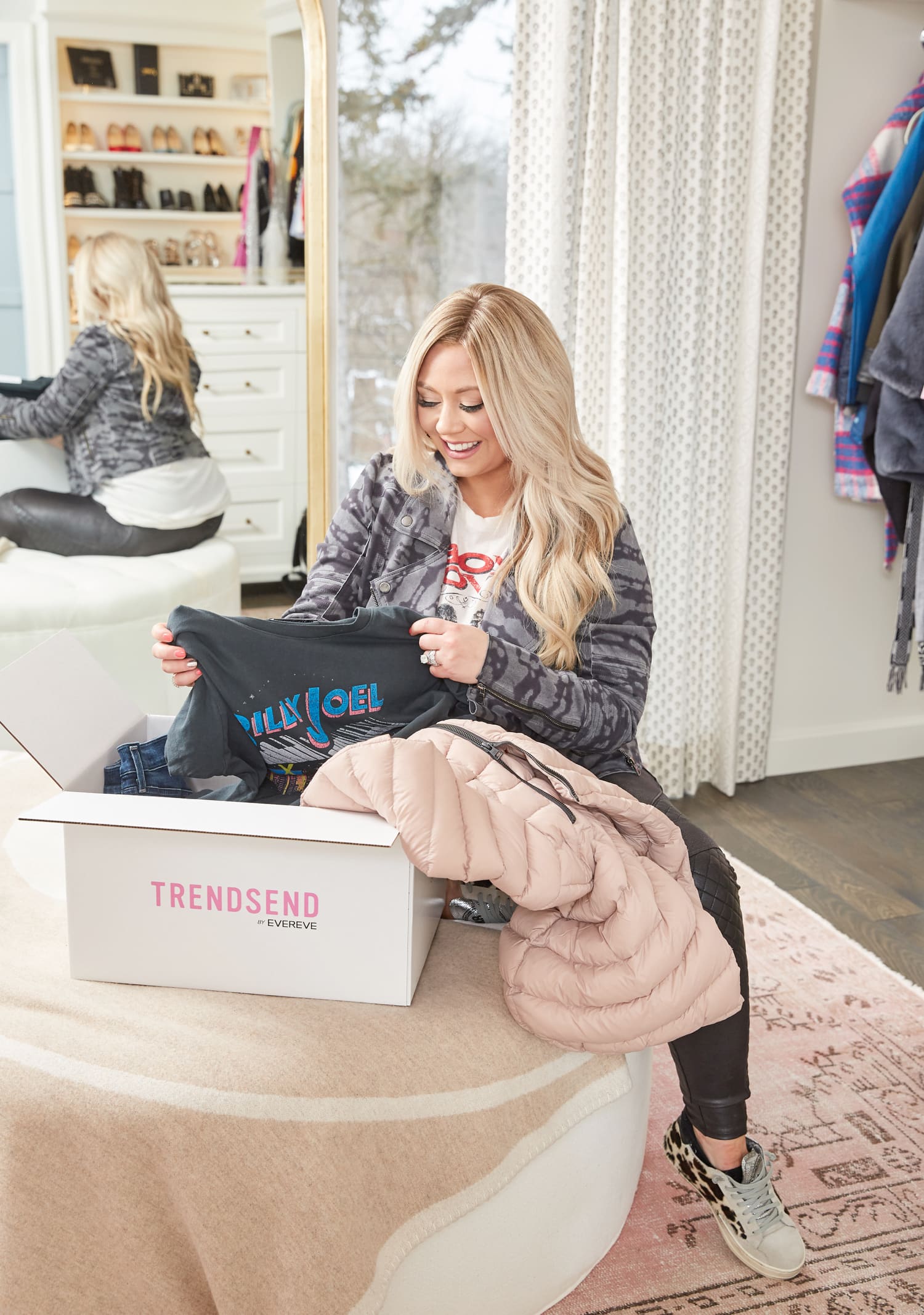 EVEREVE: What's the best part of being a NHL family? Anything people would be surprised to know?
CARLY:Definitely the community—it's a big community that feels small. Whether it's the NHL or a rink league, we all have hockey in common. I've been friends with some of the "Wild wives" for five-plus years now and we all hang out outside of the rink too, celebrating weddings, babies and birthdays—and leaning on each other when the team is on long road trips. It can be tough when you're solo parenting during those times, but we power through like anyone who has a spouse who travels for work!
EVEREVE: Tell us about the Trendsend Queen of the Rink Theme Box. How does it solve your style challenges?
CARLY: My biggest challenge is not having the time to find an outfit for myself when I have three kids waiting for me to get them ready. Having a stylist curate looks that are perfect for the ice rink makes getting out the door SO much easier. I love love love the Spanx leggings and I'm a total jacket person, so all the jacket options are great. It's funny—all the hockey wives have the same stuff from EVEREVE because it's perfect for the rink—functional and on-trend. I'm sure I'll be twinning with someone next week!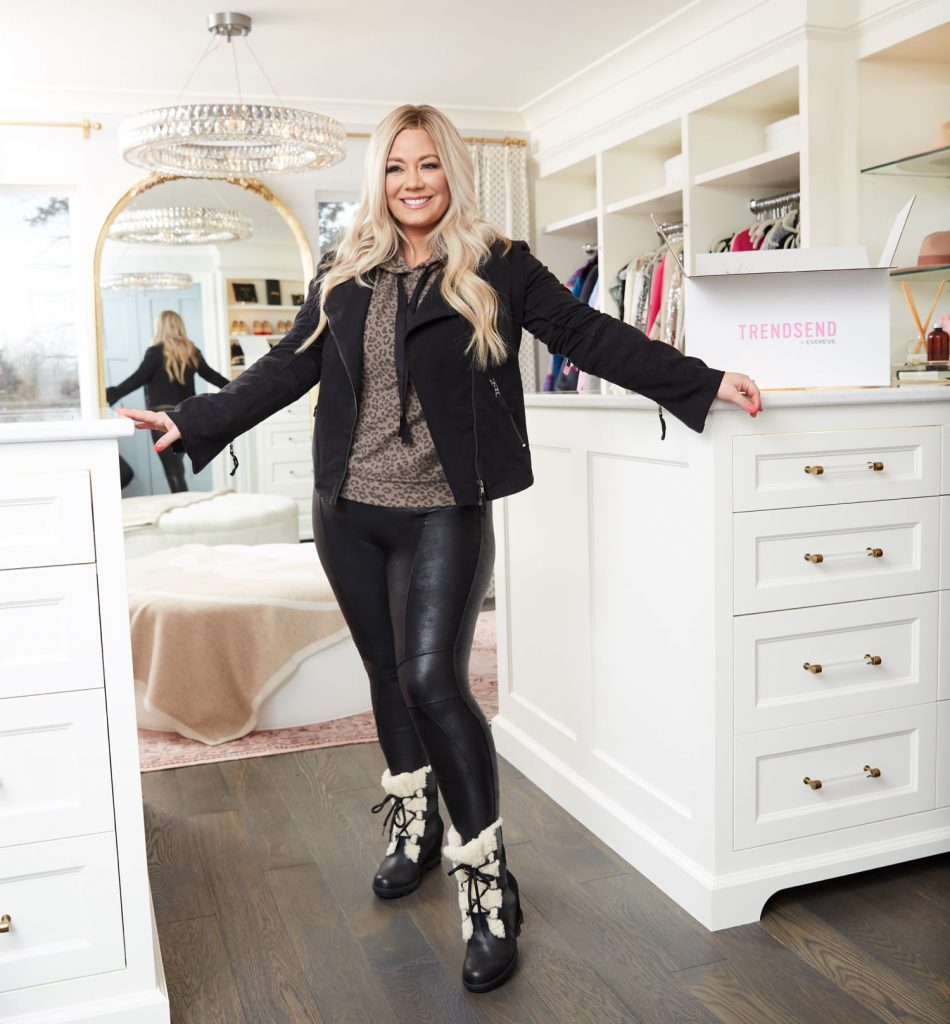 EVEREVE: We created Trendsend for women just like you. What do you like most about the service?
CARLY: I actually love shopping in-store so I can try things on, but when life is busy (cough, all the time!) Trendsend is such a lifesaver. The stylists know my style and are proactive about showing me new options. The thing I like best about EVEREVE is that you can create real relationships with the stylists. It feels more personal than other subscription services, which makes the whole process more fun—and keeps me coming back.
Thanks, Carly! Click here to order a Trendsend Theme Box now and stay tuned for more Theme Boxes launching every month!
Did you make a New Year resolution? What are you doing for yourself this year? Tell us in the comments!
Learn more about Trendsend:
A Day in the Life of a Trendsend Stylist
Everything You Need to Know About Trendsend