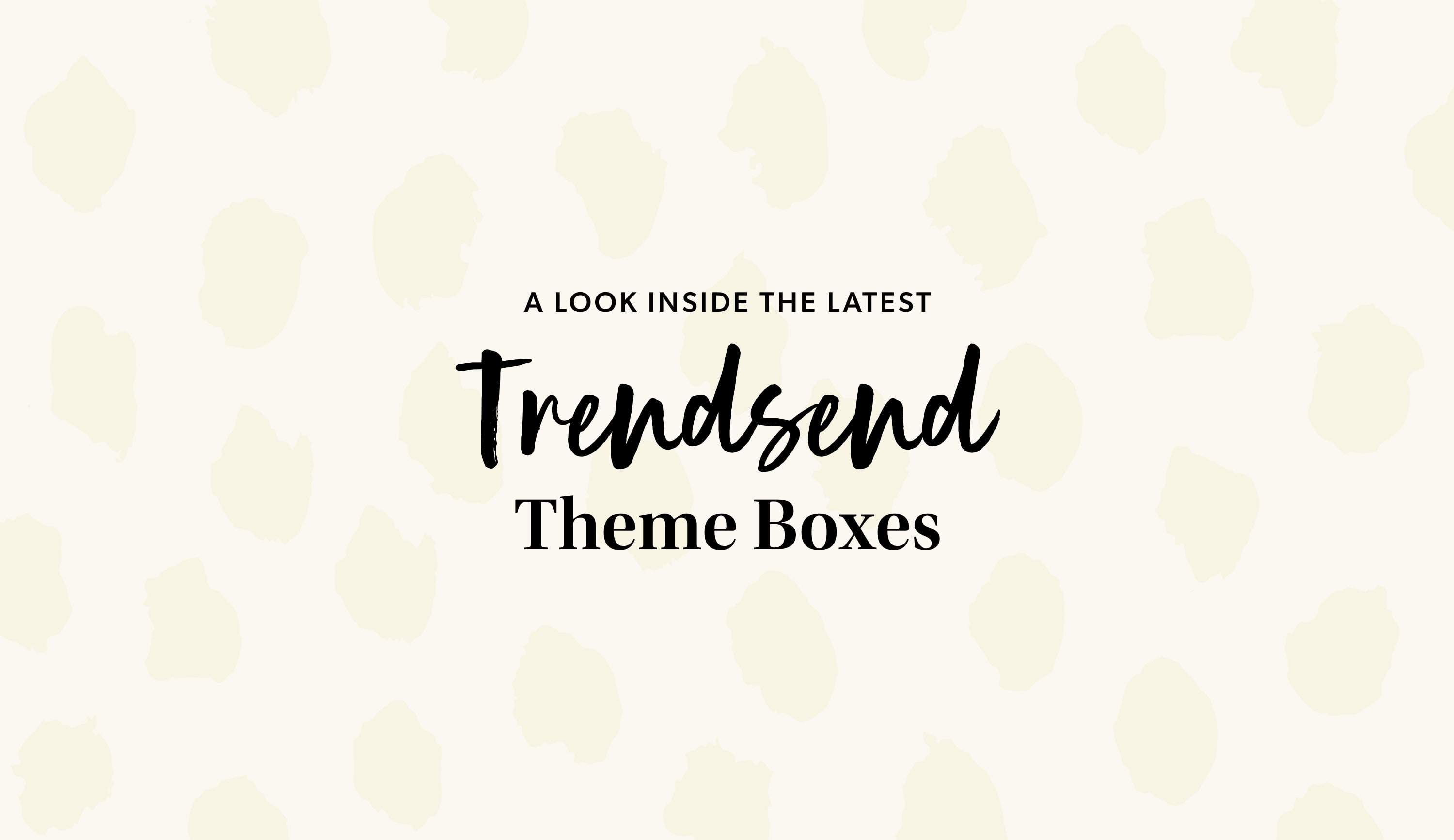 Can you believe: it's been a whole year since we launched Trendsend Theme Boxes!
Trendsend Theme Boxes are instant style solutions. Completely personalized for you (just like every Trendsend), theme boxes function as a guideline for your stylist when she's pulling your looks, making getting styled easier than ever. Just choose a theme, and your stylist will use your style preferences to curate a box just for you.
And—no surprise—Theme Boxes really took off in 2020. In a year when stores were temporarily closed and many of us opted to stay home, Trendsend delivered the styling experience right to your doors. And with the combination of working from home, distance learning and normal responsibilities (life!), there was less time than ever to spend hunting around online for what to wear. Trendsend Theme Boxes made getting what you needed, whether it was cozy quarantine looks or summer must-haves, faster and easier than ever. (Middle school math, on the other hand, not so easy!)
So, what's new? The Not Going Out(fit) Theme Box was our most popular Theme Box in 2020—nearly 4,000 boxes ordered and counting—and it just got refreshed for the season with new arrivals curated for staying-in style. More NEW Theme Boxes that might be just what you're looking for now, whether it's a little bit of help or a little bit of fun, linked below!

Ready for a 2021 refresh? The Brand New Groove Box is the place to start.
Is it your birthday? The Aquarius Style Box was made for you.
Valentine's Day plans? The Be Mine Theme Box is your perfect match.
What Theme Boxes do you want to see this year? Leave a comment below, and follow Trendsend on Instagram to be the first know about the newest Theme Boxes.