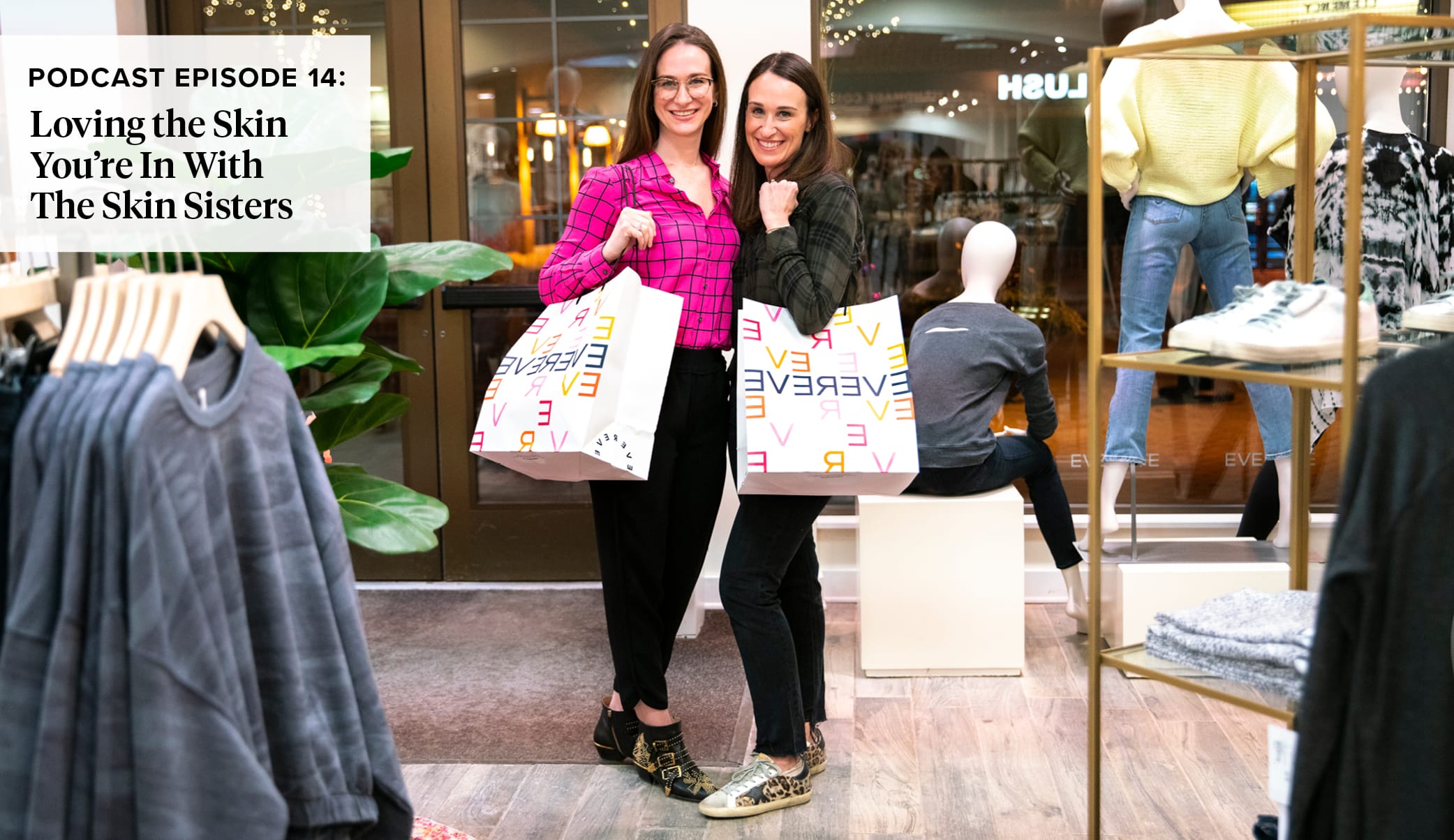 We're fresh off of Valentine's Day, and we're keeping the love alive heading into a new week with our latest podcast guests. This week In The Dressing Room, Megan @megantamte sits down with dermatology physician assistants Brooke Moss, PA-C, MPH and Lauren Sundick, PA-C @theskinsisters to talk about loving the skin you're in. It's a topic that resonates with us on multiple levels—not only because we're passionate about having good skin and are always looking for new ways to get that glow, but because at EVEREVE we're passionate about helping you feel your best, from the inside out. Keep reading below for a quick Q&A with The Skin Sisters and tune in this Thursday to catch the episode!
Spring Break is right around the corner, and we struggle with what skincare to pack! What are your top skincare travel musts?
A mineral-based SPF of 30 or higher is essential every day and definitely on vacation! We also pack skincare wipes in our beach bags—they're great for removing sand and sweat. And we recently discovered the Palette by Pak and now can't live without it. It's a skincare storage gadget that saves tons of space in your bag and makes it easy to access every last drop of product.
Taking care of your skin can be a lot of work! How do you make skincare a priority when you don't have a lot of time for lengthy regimens?
We're both working moms, so we totally understand the struggle. First and foremost, give yourself grace. Didn't wash your face last night? Don't sweat it … just don't make it a habit. Didn't have time to reapply your SPF? Pat yourself on the back for the initial application. Second, streamline the products you're using. We don't do 12 steps before bed every night—we do just a few steps using ingredients that specifically target what we need. For example, Lauren struggles with pigment so she chooses antioxidant products that also have brighteners.
A lot of us get stuck on the idea that some people have good skin and some people don't. What's the biggest misconception about good skin and how to get it?
One of the biggest misconceptions we've seen in our practice is that you need expensive products to achieve good skin. We firmly believe—because we've seen it work again and again—that when you identify your skin's needs and choose products that are active for those needs, you can create a simple and effective routine that also reduces cost by eliminating unnecessary products.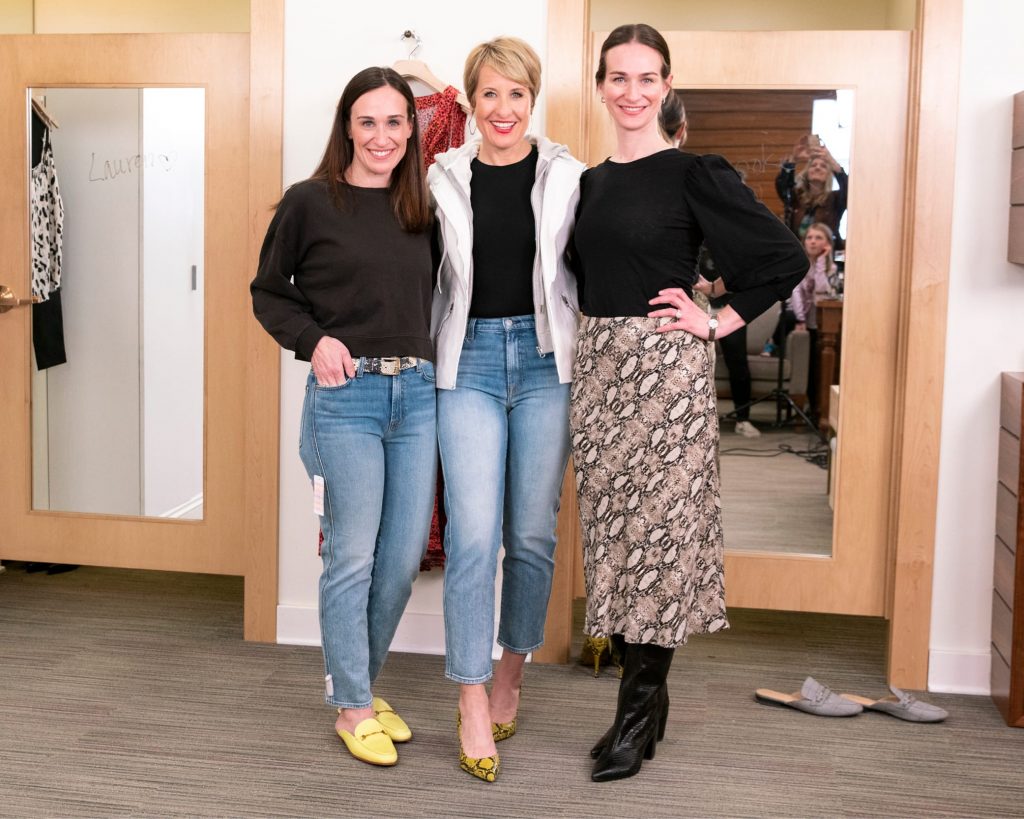 Thanks, Brooke and Lauren! Catch The Skin Sisters In The Dressing Room with Megan Tamte on Thursday, Feb. 20.
Listen on Apple Podcasts, Spotify, Google and Stitcher.