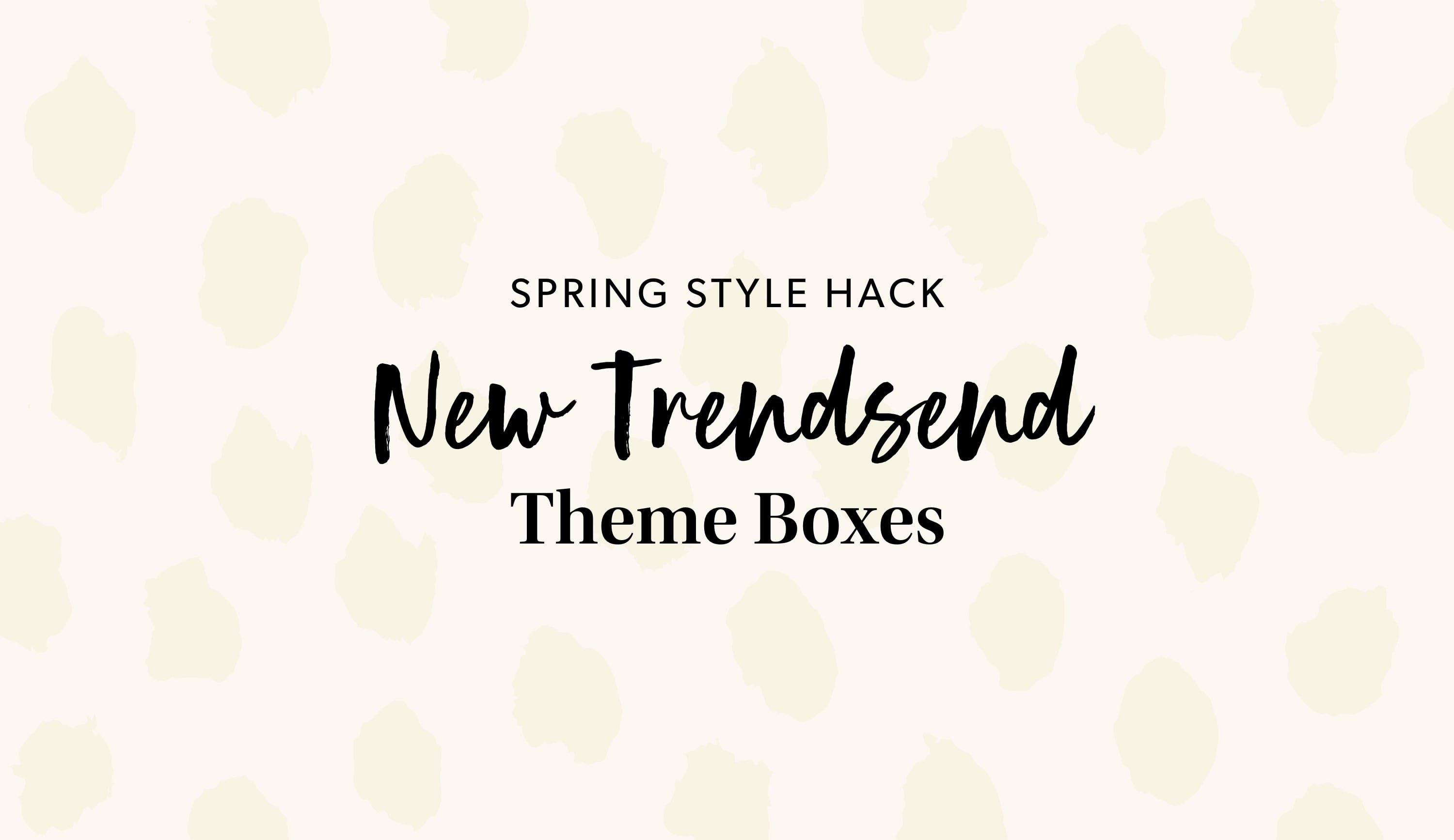 Are you in the swing of spring? Transitioning from one season to another can feel like a lot (What do I need? Where to start?), so we've got a hack for getting spring-ready, STAT: Trendsend theme boxes. Request a box to get a mini wardrobe refresh—our stylists will do the work for you! Once you've got your Trendsend and the core items you need for the season, it's easy to layer in a few more pieces here and there on your own to keep your look fresh. Read on below for a look inside our three newest Trendsend theme boxes, curated for spring—plus a special offer for March and a new way to get your Trendsend!
NEW! March Theme Boxes
Capsule Collection: This is the box for you if you need to update your essentials. Maybe you skipped shopping last spring and are lacking those everyday pieces that pair with everything. Request the Capsule Collection theme box to refresh the pieces you'll wear on repeat this season. 
Spring Trends: You're good on your everyday essentials, but need the newest trends to update your look. This theme box includes the top trends for spring, like short-sleeve sweatshirts, knit dresses, cutoffs and beachy pants. Request this box and consider your look up to speed!  
Pisces Style: Looking for an update that's uniquely YOU? If you're a Pisces, get the theme box that reflects your free spirit. The Pisces box is all about easy-breezy pieces that add some fun-loving flair to your closet. Not a bad way to show yourself some birthday love!
$35 OFF Your First Order Through March 31

Aside from Trendsend being the easy way to jump-start your spring wardrobe, we also have a special offer this month—which makes it the perfect time to request a box. Now through March 31, take $35 OFF your first order when you use code TRENDSEND35 at checkout (see details here).  
NEW! Trendsend Pickup Now Available
Did you know? There are now two ways to get your Trendsend: ship to your door or pick up in-store. Get your order shipped to your door for ultimate convenience, including a complimentary USPS return label. Pick it up in-store to get your order sooner (as early as the same day) and more items in your box, including shoes! Remember: however you choose to get your Trendsend, you get 5 days to decide what to keep and 10% OFF when you keep four or more items.