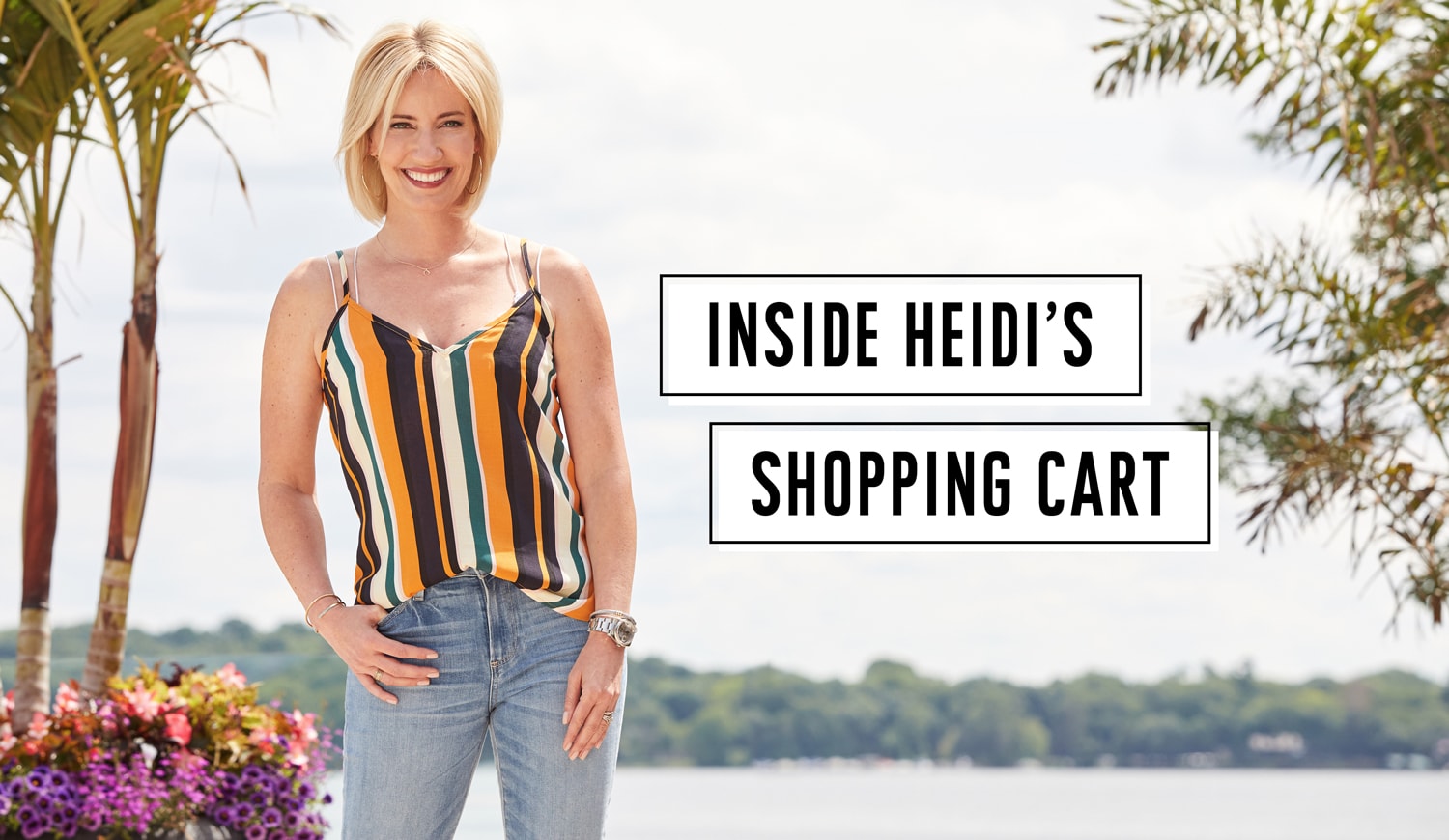 Hey gang! Heidi here—I'm back with my must-haves for the season (see spring here). Can you believe July starts this week? Have you done your big summer haul yet? My family and I were in Montana last week and we're moving into a new house soon, so I've been pressed for time to squeeze in my own summer stock-up. But my list is ready, and I'm going to hit my EVEREVE store before we leave town for the Fourth because our SUMMER HOLIDAY SALE is on through July 4 in stores and online—it's our last sale of the summer and all of my picks are included! Scroll for the top 10 pieces you can't miss!
shop Heidi's summer hot list
ONE / Allison Joy Maxi Dress: The maxi I'm wearing for all the summer events, from grilling out (with flat sandals) to weddings (with wedges)! Designed in-house, and the colors will take you into next season.
TWO / Chaser Zip Hoodie: Bestseller back in stock! My all-time favorite hoodie—I collect these in every color, and this neutral blush goes with everything.
THREE / Spiritual Gangster Tank: I update my graphics every few months, and I'm loving this new muscle tank for morning walks around the neighborhood and lunch with friends after.
FOUR / Cloth and Stone Shorts: Everyone needs an easy pair of pull-on shorts for hanging at the pool and planting flowers!
FIVE / Allison Joy Blouse: The summer refresh your work wardrobe needs! I love the mixed prints and the wrap silhouette is so flattering.
SIX / Cloth and Stone Wide Leg Pants: When jeans are too hot, but you want coverage, these breezy chambray pants are perfect. I wear them for nights around the bonfire when it's warm, but I don't want the bugs to eat me alive!
SEVEN / Anorak Utility Jacket: As much as I love my denim jackets, I need some alternatives, and utility is the way to go. This is a must for the farmers' market and rainy-day errands—another piece you'll love into fall.
EIGHT / Peyton Jensen Tank: The perfect Fourth-of-July blue! Just the right length to hang loose or half-tuck.
NINE / 7 For All Mankind Skirt: From fit to fabric, our denim skirts have never been better. I'll be wearing this one with a graphic tee for a concert next month!
TEN / Steven Greece Sandals (also in snakeskin): My new favorite wear-with-everything sandal—dressy enough for the office and casual enough for every day. Only $69 and going fast!
Thanks, Heidi! Keep up with what Heidi is loving on Facebook LIVE every Thursday at noon CST and on Instagram Stories every Friday.
What are your Fourth of July plans? What are you wearing? Have an amazing holiday weekend!