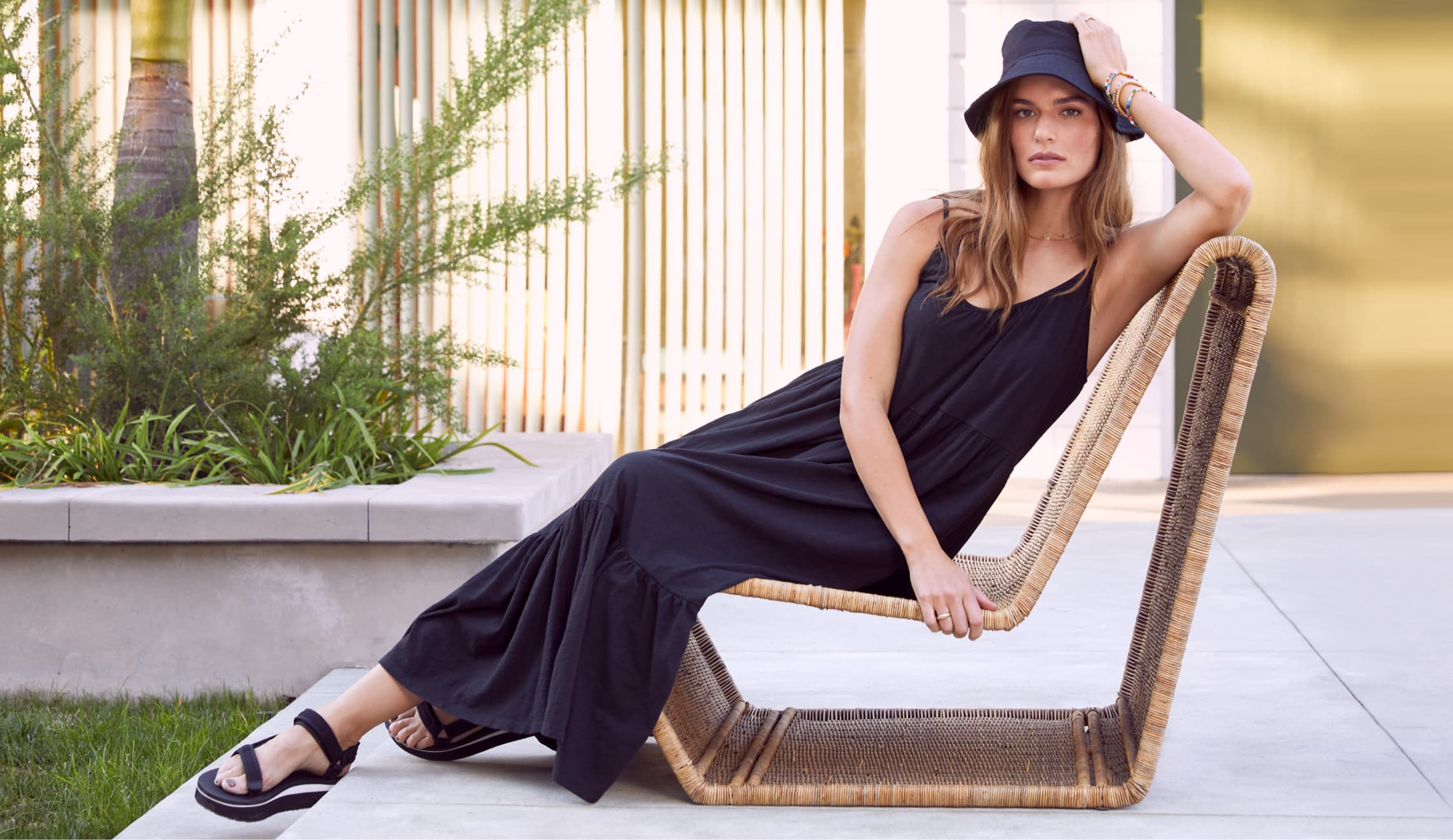 Mix warm temps and long, sunlit evenings and it's the perfect recipe for backyard gatherings. Whether it's a cookout with friends or a neighborhood playdate that rolls past dinner, the outdoors is our favorite place to hang and host right now.
Q: Is there a dress code for a BBQ party?
A: The spirit of a backyard gathering is friendly and relaxed, but it's still fun to pull together a great look. Comfort is key, but we like to think of these summer get-togethers as having a smart casual dress code, especially if you're the guest. Here, our ideas for casual BBQ outfits.
1. Statement Blouse + Cutoffs
This style uniform is a go-to summer look that suits a million occasions, backyard BBQ's being at the top of the list! We love the monochromatic styling of these looks (and extra credit if you're brave enough to wear white around BBQ fare!). Grab a chic slide and you'll be relaxed all evening long.
Shop The Look: Shop Niki Tropical Top | Shop Don't Forget Blouse | Shop All Cutoffs | Shop Belts | Shop Sandals
2. Maxi Dress + Tevas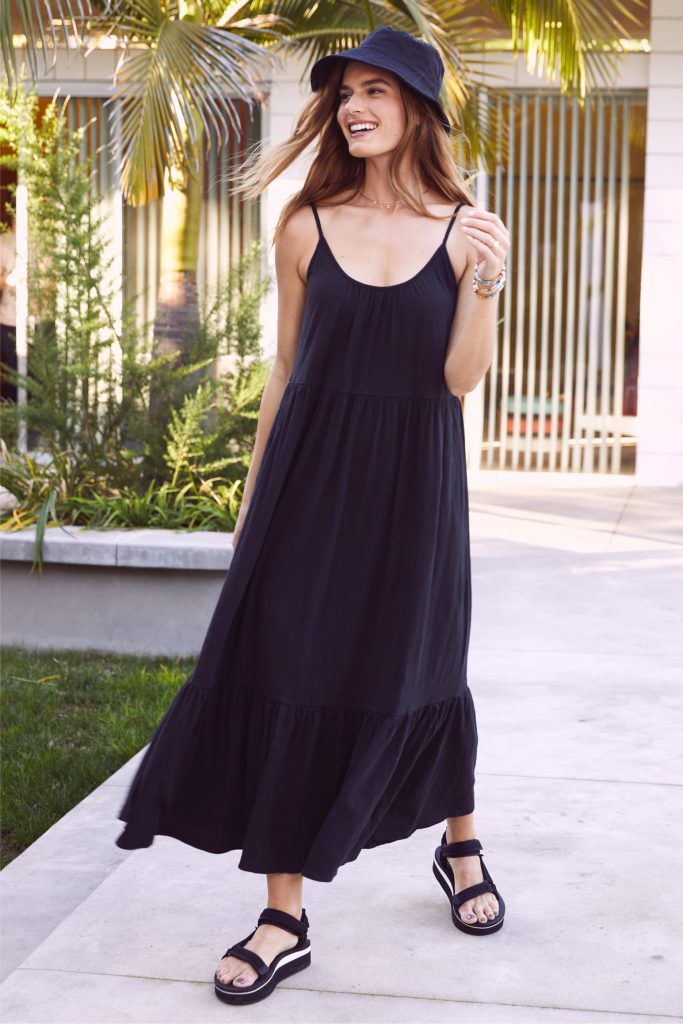 Mix and mingle in a floaty, flowy maxi dress paired with of-the-moment Tevas. The dress' soft cotton jersey fabric keeps it casual and comfortable, while the silhouette feels a touch more elevated than shorts. Add a jean jacket when the sun goes down.
Shop The Look: Shop Lido Slub Dress | Shop All Dresses | Shop Tevas | Shop Jean Jackets
3. Flare Jeans + Sweater Tank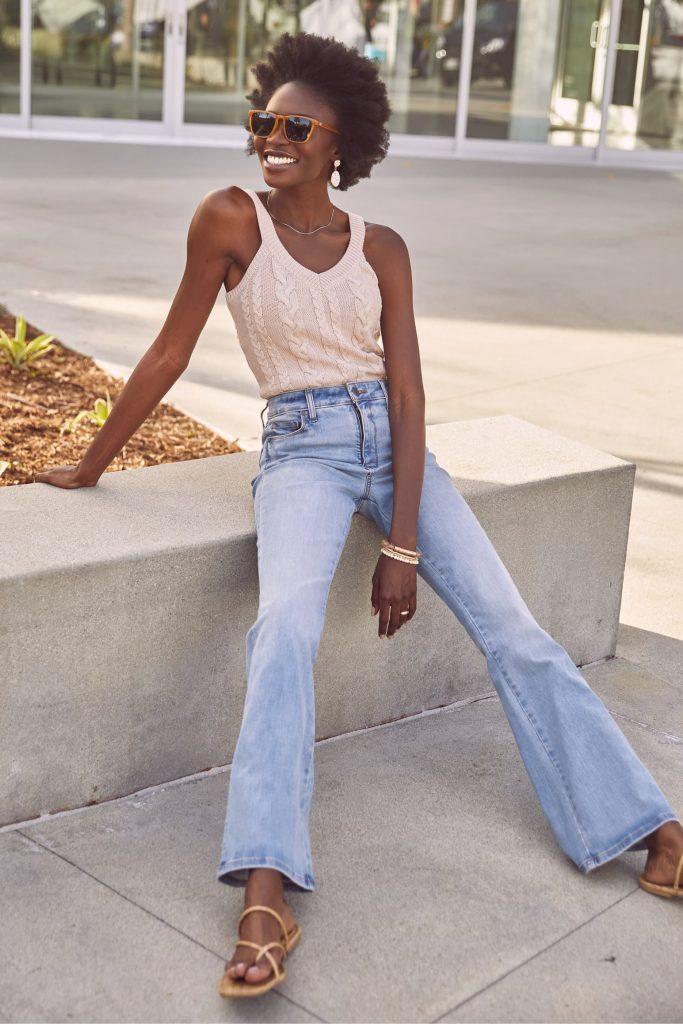 Grab your favorite pair of flares, a chic sweater tank and arrive in style. This is the perfect look if you're rolling from one event to another as it strikes the perfect casual-chic chord. But wear it now before the temps get too hot for a knit top.
Shop The Look: Shop Flare Denim | Shop Maeve Sweater Tank | Shop All Sweater Tanks and Vests | Shop Sandals
4. A Breezy Dress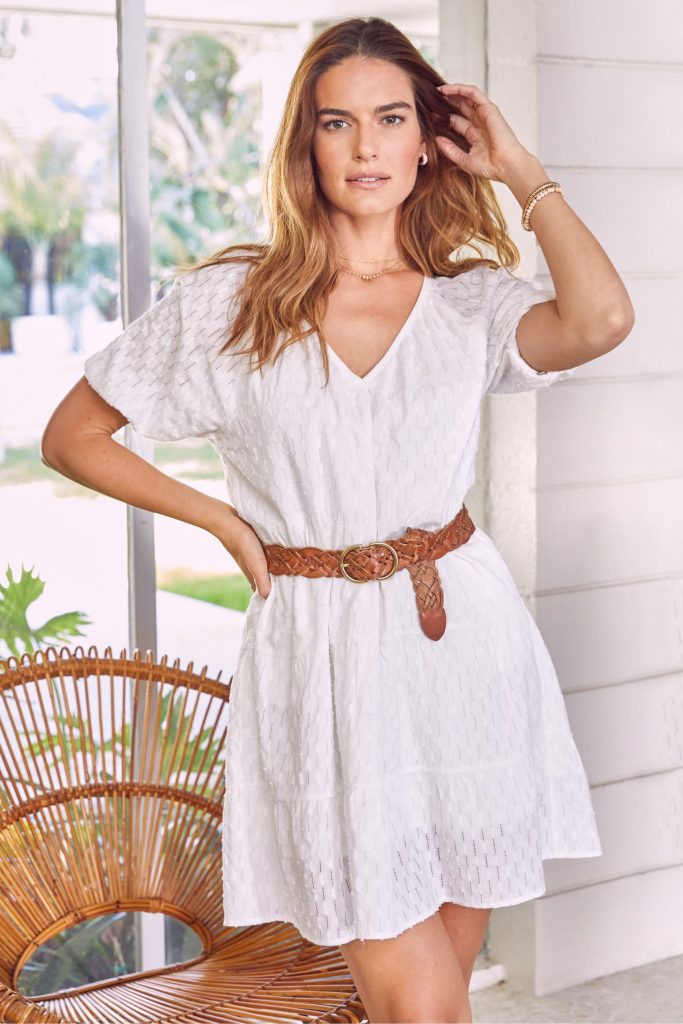 Nothing says summer quite like a white dress and we love this easy, elevated, v-neck version. Wear it as is for a relaxed, breezy fit, or add a belt to create definition at the waist.
Shop The Look: Shop Arabella Mini Dress | Shop All White Dresses | Shop Belts
More casual style inspo…
We've compiled all of our favorite weekend looks in our curated weekend shop! And browse our lookbook for the latest on-trend ensembles.