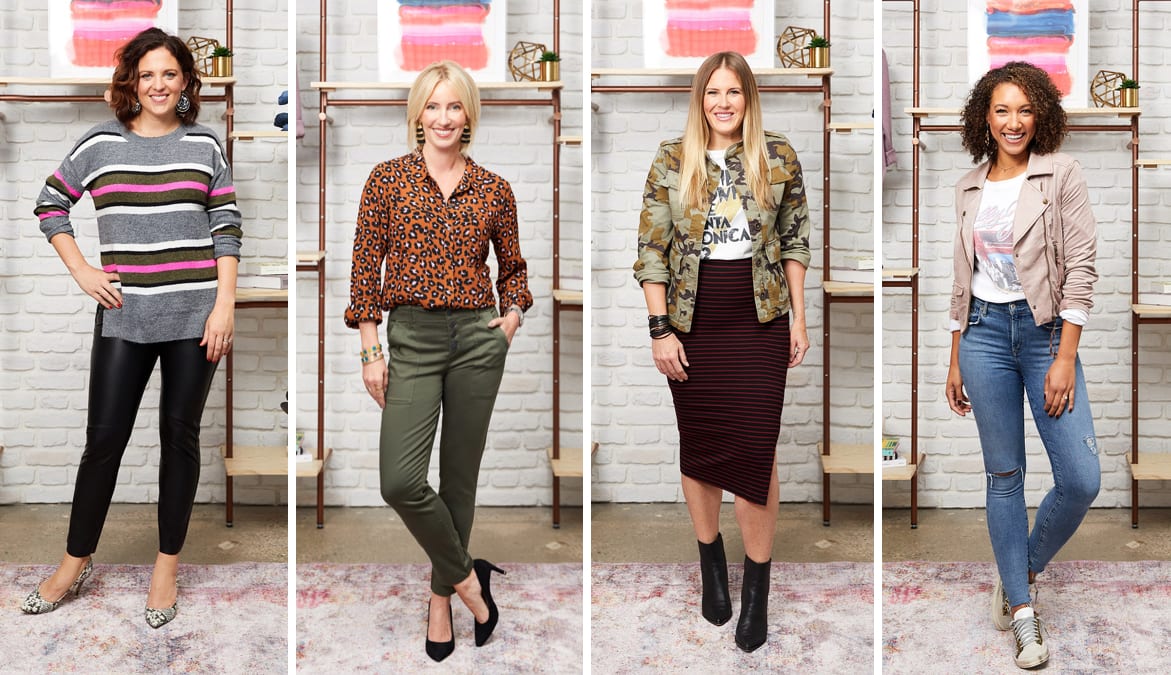 Now that we're settling into the swing of the fall routine, it's time to refresh your workweek look! We've been getting lots of questions and DMs about what's office-appropriate and if you can wear your favorite trends in a professional environment. The short answer? Yes! Office dress codes are loosening up and your Monday through Friday look has never been this fun. To give you some real-life wear-to-work inspo, we ambushed four of your favorite EVEREVE gals in the middle of the workday and asked them about their outfits like we were Giuliana on the red carpet. They spilled everything from how they're stepping out of the box this season to how to get out the door faster. Keep reading for their tips and four 🔥 ways to promote your wear-to-work look now.
Workwear Promotion: Vegan Leather Pants
Upgrade your black pants game! Vegan leather is a (big) step up from basic black pants—it means business, but it's also so FUN. This pair from David Lerner has a true pants silhouette (so they're not as fitted as your Spanx faux leather leggings) and are truly easy to wear.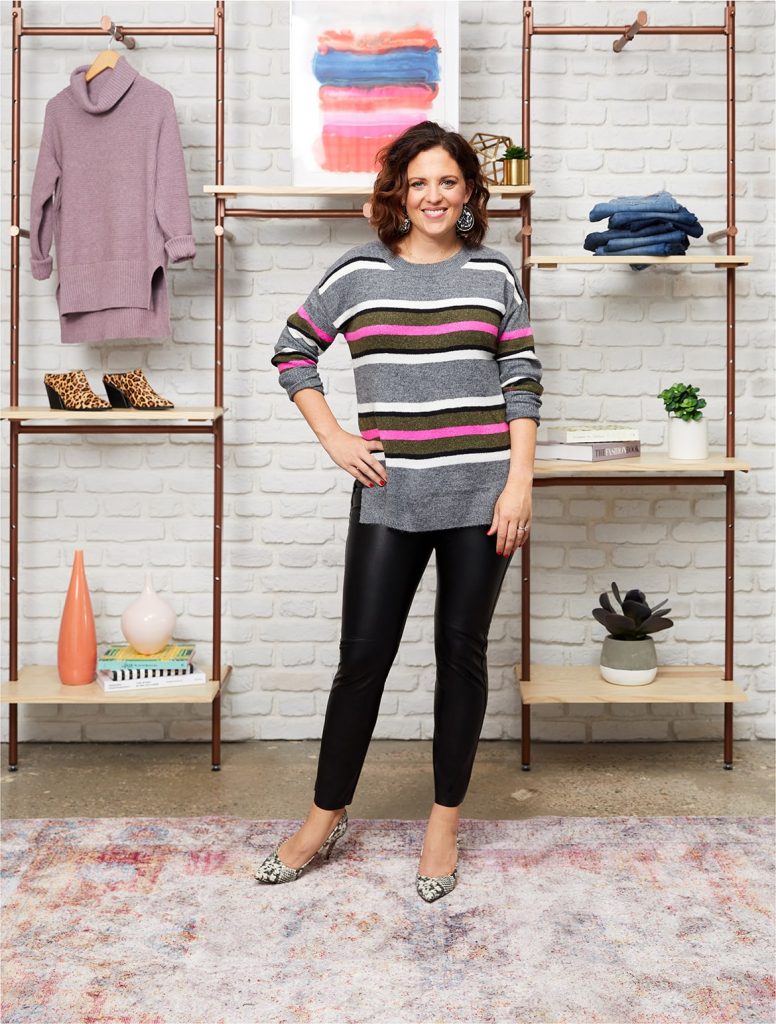 "Working full-time, I feel like I spend MOST of my time each week at the office—so my work wardrobe has to be a mix of polished and comfortable. This outfit is a perfect example: a cozy sweater and chic vegan leather pants strikes a good balance for a day where I go from presenting to executives to sorting through boxes of samples. One of my goals this season is to infuse some personality into my workwear, and this pop of neon does the trick!" —Liz, Director of Buying (see more looks from Liz every Monday on Instagram Stories)
Shop the look: John and Jenn Sweater | David Lerner Vegan Leather Pants | Kenneth Cole Pumps | Thirty-Nine 42 Earrings
Workwear Promotion: Leopard
Leopard, snake and zebra are NOT too wild for work—make a statement as you slay that client presentation! Animal print goes anywhere you do, and that includes the office. From tops to skirts and even jewelry, there are so many ways to wear the trend, so layer it on or add just a pop.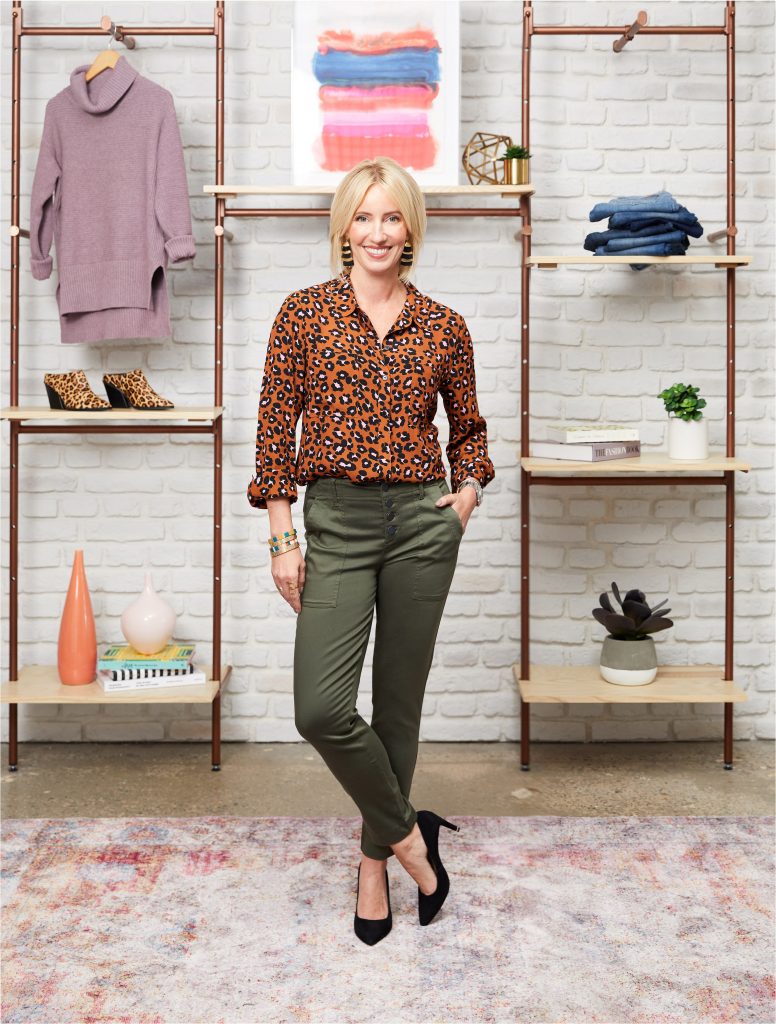 "This look feels creative, but still professional. I firmly believe that EVERYTHING goes with utility pants—especially leopard and heels—and statement earrings add some extra fun to the look. If I'm meeting the girls after work, the heels stay on. And if I'm running to hockey/dance/soccer practice, then I swap for a pair of sneakers. There's no need to change your entire outfit after work in 2019." —Heidi, Fashion Director (see more looks from Heidi every Friday on Instagram Stories)
Shop the look: Sanctuary Shirt | Level 99 Utility Pants | Pumps | Thirty-Nine 42 Earrings, Multi-Colored Bracelets and Gold Bracelets
Workwear Promotion: Mixed Prints
You know camo is a neutral, so don't hesitate to pair it with stripes for a fun mix of prints. This Sanctuary stripe midi skirt is one of our favorites for fall—the length is flattering on all shapes and sizes, and the cropped jacket balances the silhouette.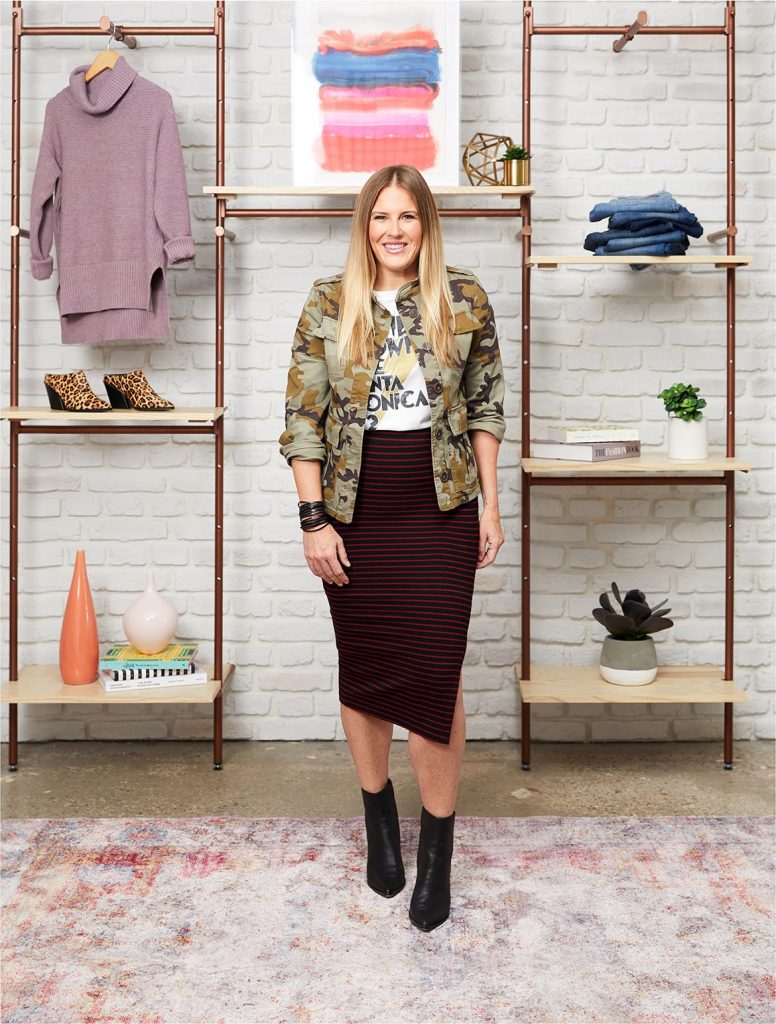 "I plan my outfits for the whole week on Sunday. It helps me avoid stressing out in the morning and get excited about the week ahead! This is one of my favorite looks from this week—I love denim, but I'm trying to dress up a bit more and we have so many good midi skirts this season! I love how this one highlights my curves. And honestly? Just as comfortable as jeans." —Kristina, VP of Merchandising (hear more from Kristina every week on Trendsend Instagram Stories)
Shop the look:  Sanctuary Camo Jacket | Letluv Graphic Tee | Sanctuary Skirt | Dolce Vita Booties | Thirty-Nine 42 Bracelet
Workwear Promotion: Moto Jacket
The moto jacket is the new blazer—it instantly pulls any look together. So even if you're keeping it casual in jeans or you snoozed a few too many times and are running late, throwing on this easy layer means you'll be out the door (and look presentable) in five minutes flat.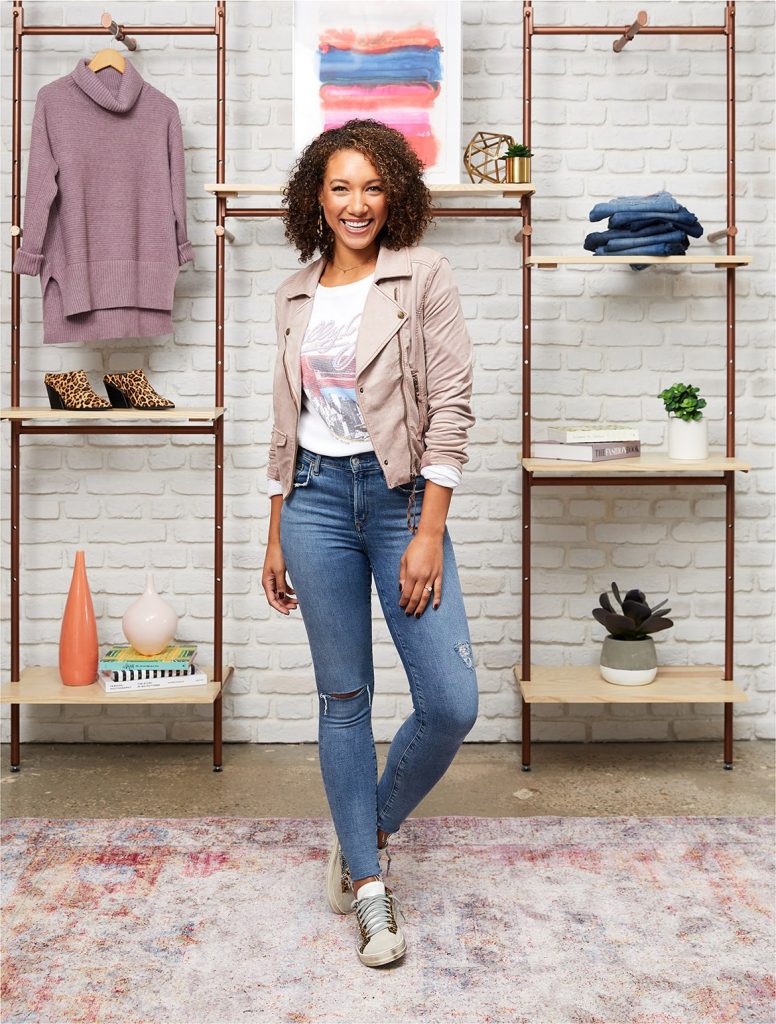 "Between shoots at the studio and on-location in the city, I'm literally always on the go. I wear some combination of this look every day. These P448 sneakers are practical and fun—I love the pop of leopard. And I always have a jacket that I can throw on when I head back to the office to help me quickly look and feel a little more dressed up." —Jordan, Photo Shoot & Styling Coordinator (go behind the scenes with Jordan every Sunday on Instagram Stories)
Shop the look: Marrakech Jacket | LetLuv Thermal | AGOLDE Jeans | P448 Sneakers | Thirty-Nine 42 Earrings
How are you upgrading your wear-to-work look this fall?