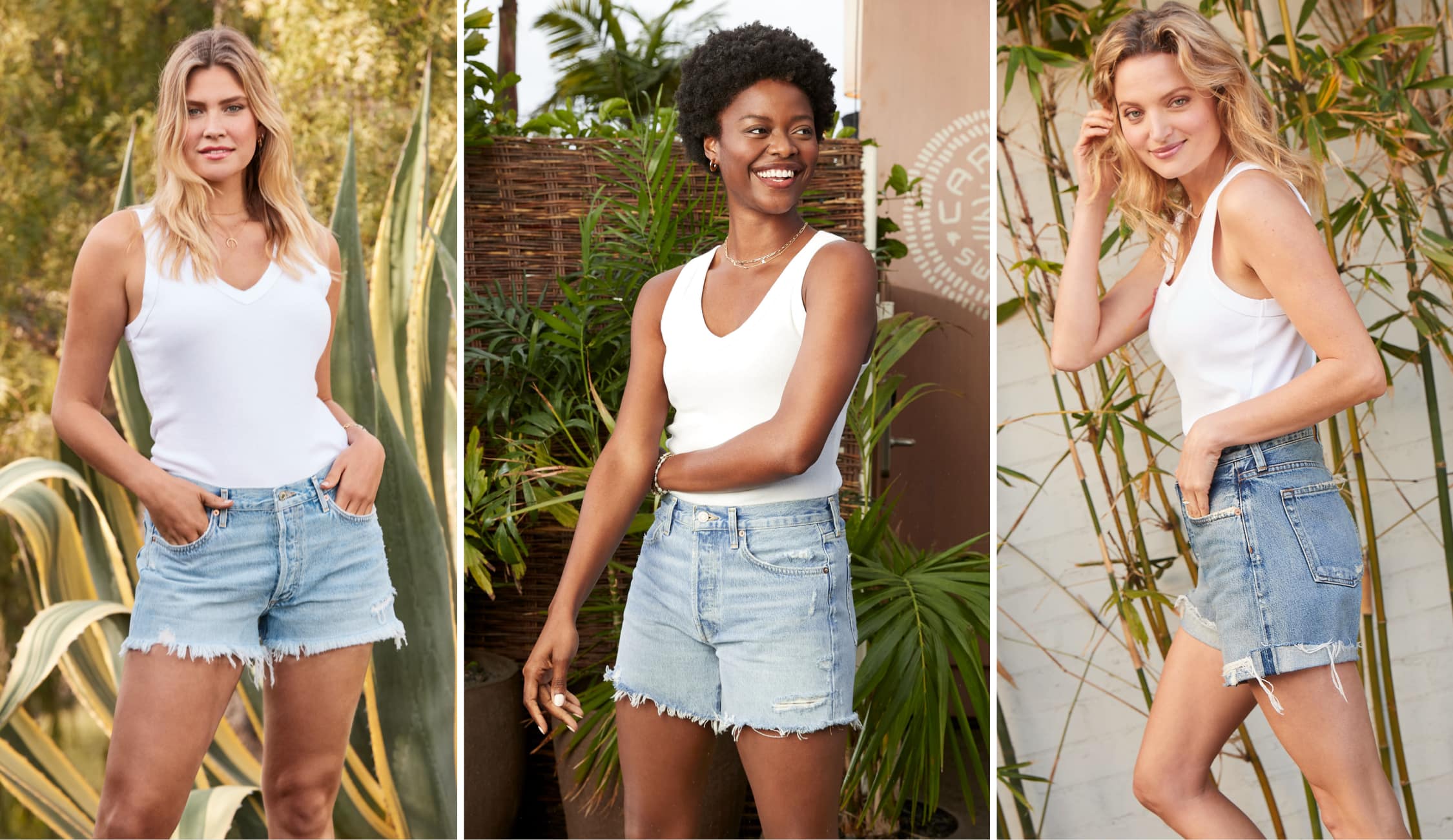 Fact #1: Short season is upon us! Fact #2: The AGOLDE Parker short is one of our all-time top sellers and most reviewed (we think it has something to do with it's comfortable, flattering and on-trend styles). And fact #3: the best keeps getting better with a new version debuting this spring! If you're keeping track, that makes three Parker styles total! Curious which is ideal for you? Read on.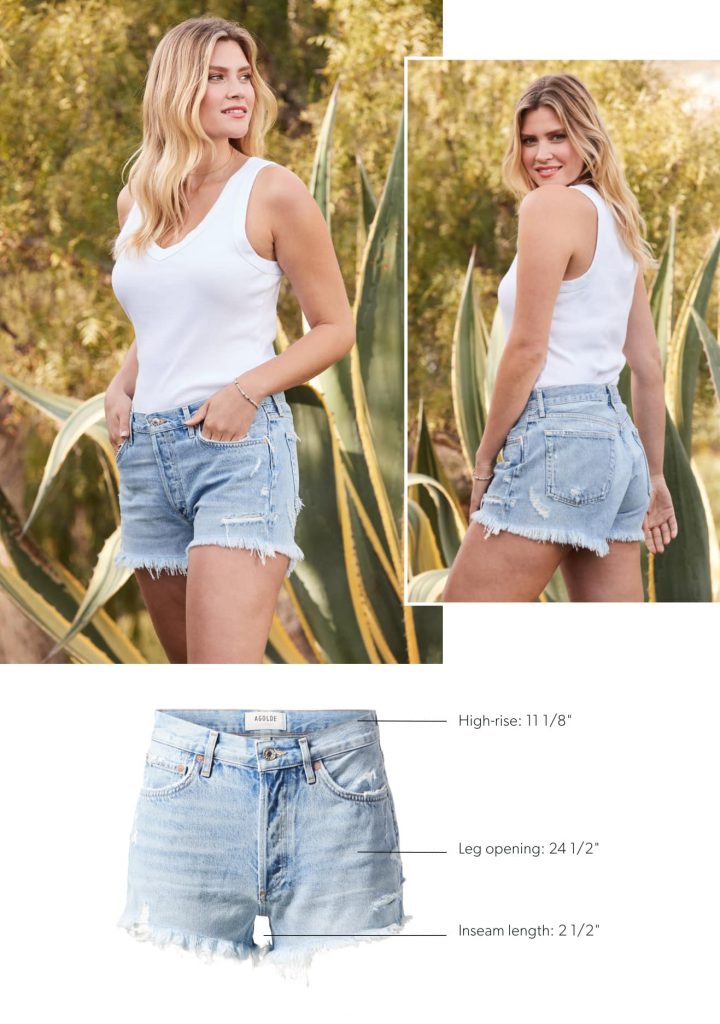 The original Parker short, this style is the shortest of the trio. With a flattering pocket placement and a comfortable leg opening, it's a cut that's flattering but best suited for shorter heights or those that don't mind showing off a lot of leg. The frayed hem is casual and classic—we love this over a swimsuit for effortless vacation style. Shop now.
WHAT THE REVIEWS SAY:
Absolutely love these! Always have a hard time finding the perfect Jean shorts but these are the best. True to size and perfect for the length also. Definitely my new favorite shorts for the summer!- Jill V
Not too long, not too short, comfortable, stylish, and great for summer days running kids around or watching games from the sidelines.- Kelly A
The Long Parker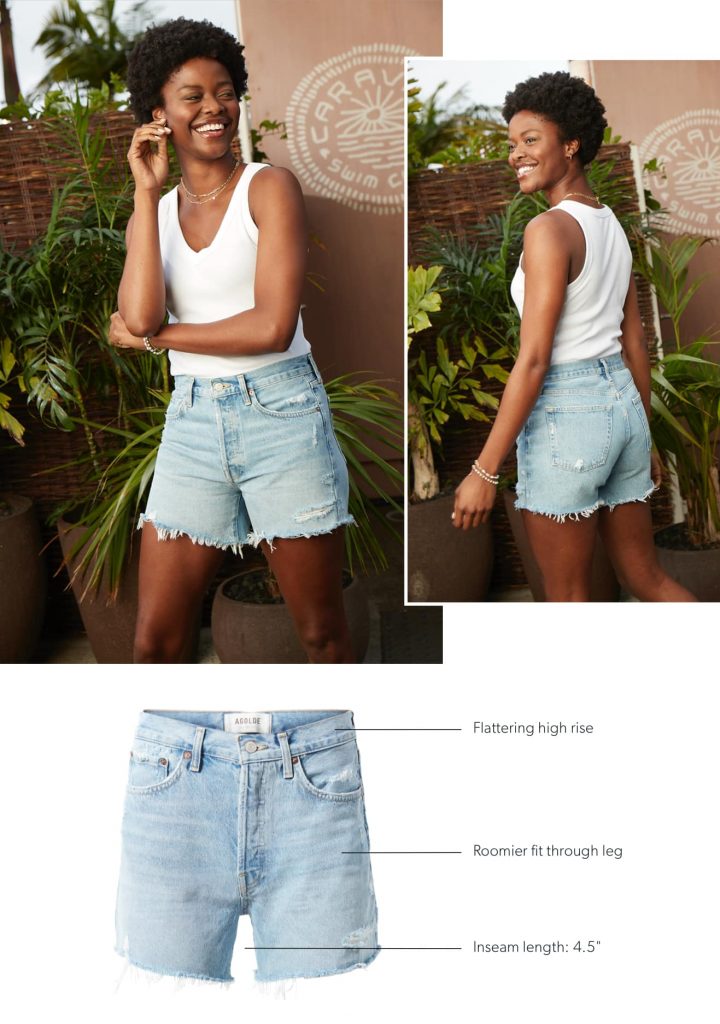 As the name suggests, the Long Parker has two more inches of length and a bit more ease through the leg, offering more coverage and versatility. The high rise and frayed hem remain the same, but this is style is perfect for taller women or those that prefer to cover the thigh more.
WHAT THE REVIEWS SAY:
Great summer short! I have been on the hunt for shorts that I can feel comfortable wearing – with a little length and that don't ride up when I walk. Love these. Great fit and they stay in place.- Randi R
Best denim shorts! I was a little hesitant to spend this much on denim shorts, but I have to admit, these are hands down my favorite. They are soft and very comfortable. I like the longer length and the color is super cute. They run a little bit big, so I would size down.- Kristiina R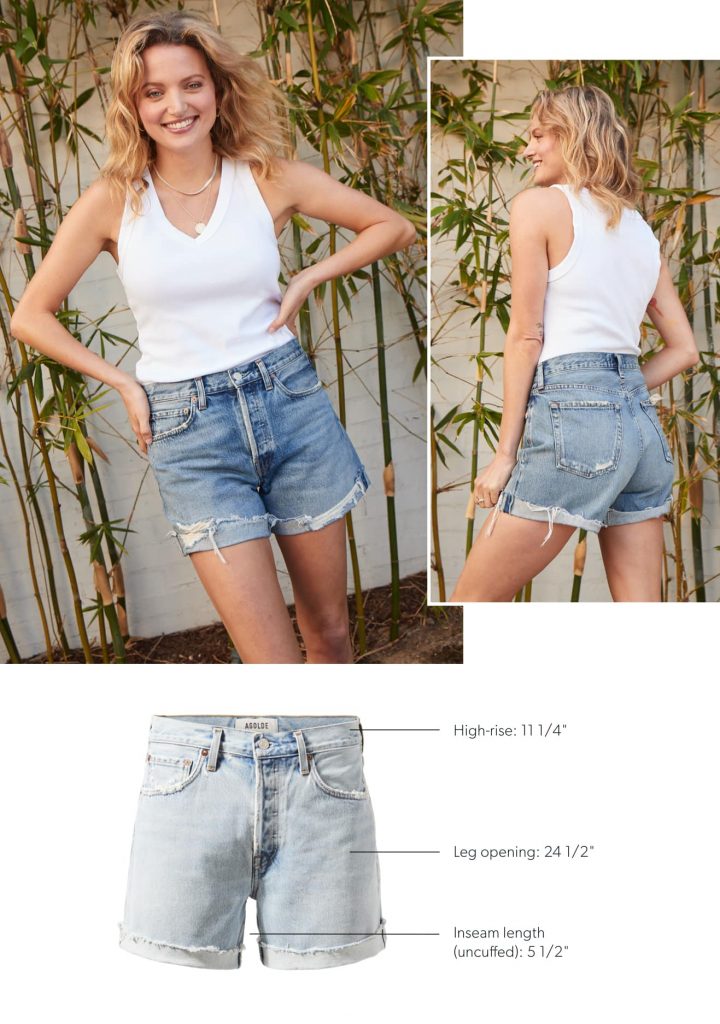 Options are the name of the game with the latest addition: The Rolled Parker. It features the longest inseam length (3 inches longer than the original) so you can play with what length suits your mood. Chasing after kids and want maximum cover? Keep that hem unrolled. Enjoying a night on the patio with friends? Give it a roll. Shop now.
Can't decide? Head into your nearest EVEREVE store and our expert stylists will help you out. Here's to short season!