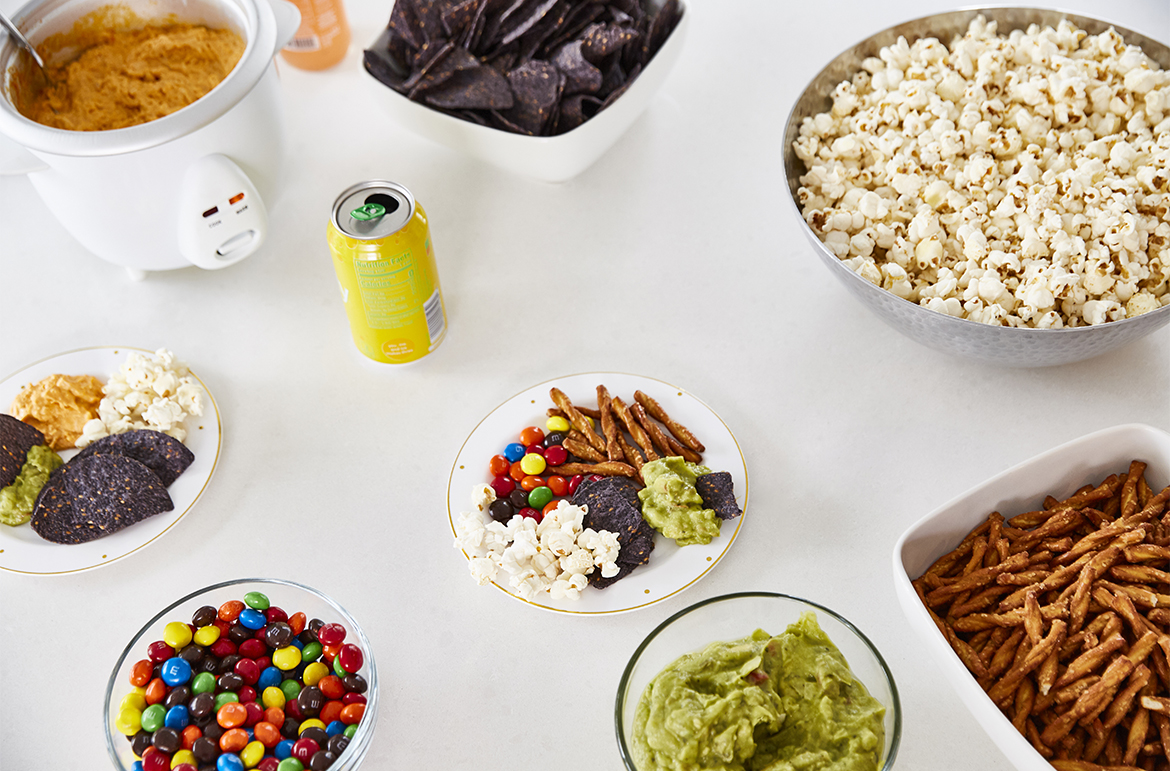 Raise your hand if you think that the best part of the Super Bowl is getting together with all of your friends and rating the commercials? Not that we are not big football fans around here-Go Vikings- but the majority of us don't necessarily have a dog in the fight, so we would rather focus on the most critical game-time decision-what we are all going to wear.
A little-known fact, but we have an NFL connection right here in our home office. Jordan, our Photoshoot and Styling Coordinator, was a Vikings Cheerleader for two years. In honor of the upcoming big game, we thought it would be fun to share a little of her experience as an NFL cheerleader and her absolute favorite tailgating recipe with you all.
Cowl Neck Sweatshirt | Sundry Camo Leggings | Hoop Drop Earrings | Be Brave Be Kind Cuff | Bar Cuff
Jordan grew up dancing and spent the majority of her youth and teenage years involved in dance in some way. It always brought her such joy, but she never had any thoughts about dancing professionally. After college, she moved to Minneapolis to begin her career and soon met a friend who was on the Vikings dance squad. As Jordan said, "I honestly had no intention of trying out for the Minnesota Vikings Cheerleaders. With that, not even 2 months later, a friend I had met that was on the team convinced me to try out." And as they say, the rest is history.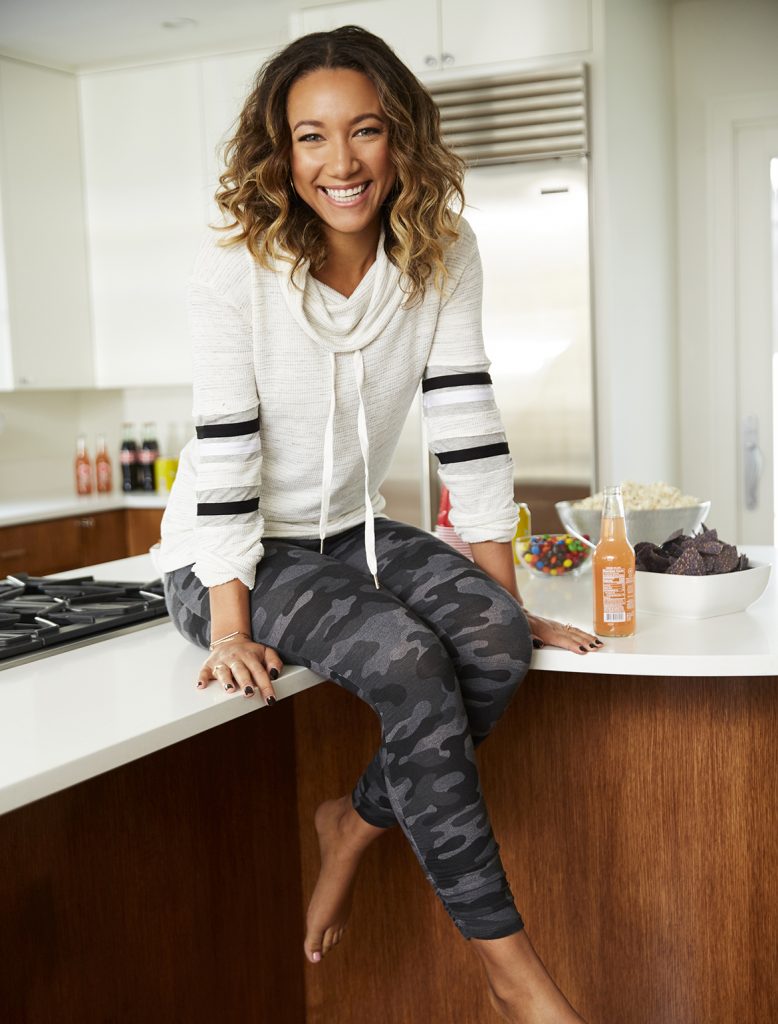 While Jordan loved the thrill of getting to perform on one of the biggest stages in the world, her favorite part of being affiliated with the Vikings was the charity work that she got to be involved in. In her tenure, she got to support everything from Race for the Cure to Viktor the Viking's Anti-Bullying program. Being able to impact people's lives and interact with the fans was a life-changing experience and taught her a valuable lesson for us all to learn that simply showing up and supporting others can make a world of difference.
While Jordan has retired her dancing shoes, she still is a huge football lover and enjoys having people over to celebrate game day at her home. She was sweet enough to share her favorite tailgating recipe with us. Hopefully, it makes it on to your menu this year when you celebrate the big game.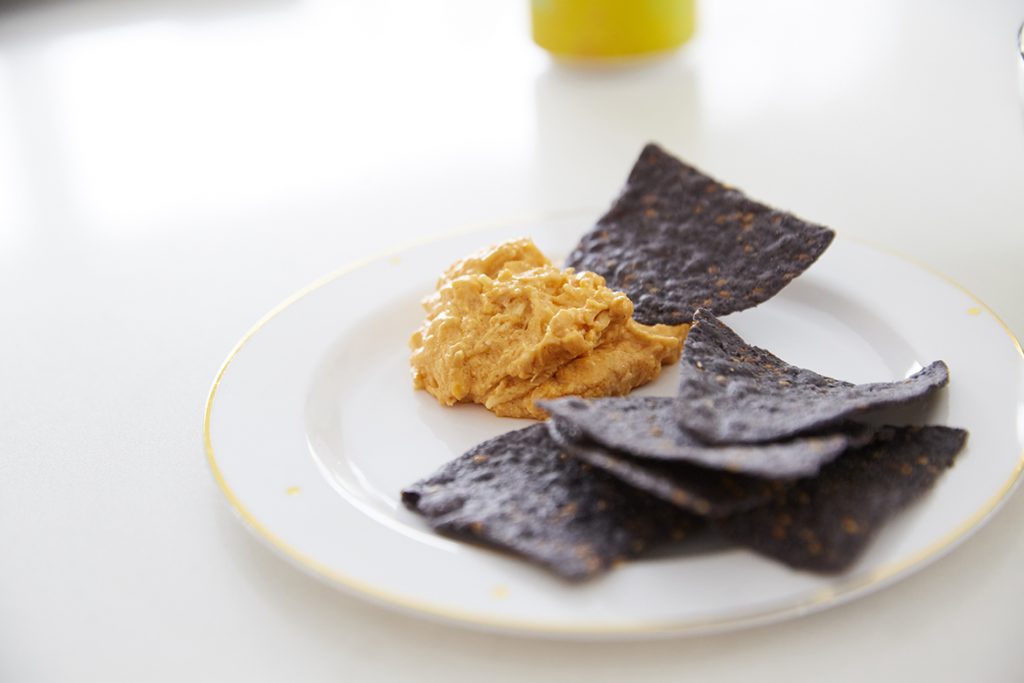 Buffalo Chicken Dip
Ingredients
1 package (8 ounces) cream cheese, softened
1 cup cooked chicken breast
1/2 cup Buffalo wing sauce
1/2 cup ranch or blue cheese salad dressing
2 cups shredded Colby-Monterey Jack cheese
Directions
Preheat oven. Mix all ingredients, saving 1/2 cup of the shredded cheese and bleu cheese crumbles. Pour into a medium baking dish. Sprinkle the 1/2 cup of shredded cheese on top of the dip and bake for 15-20 minutes or til bubbly. Remove from oven and sprinkle with bleu cheese crumbles if you are using them. Serve with celery sticks, Fritos, pita chips or tortilla chips and enjoy!
Here are some more of our favorite looks for you to wear for the Super Bowl, whether you are hanging with friends or just lounging on the couch at home.
Chaser Athletic Tee | Sanctuary Camo Trooper | Blank NYC Jacket | Sorel Kinetic Sneakers
Free People Bralette | Bobi Drape Back Top | KUT Connie Jeans | Vince Camuto Metallic Loafers