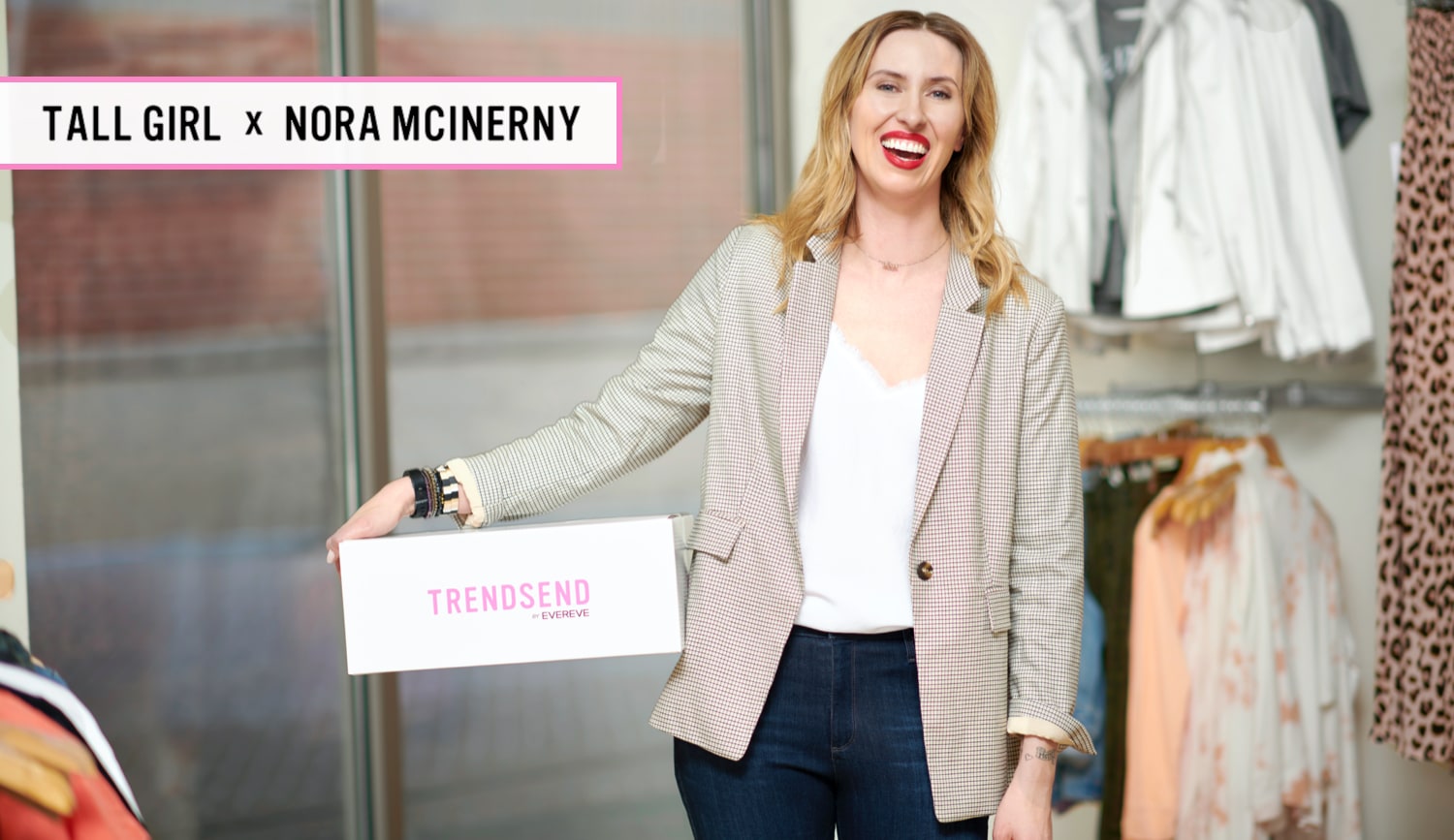 You've been asking for it—and now it's here! We just launched two new Trendsend theme boxes that focus on body type: one for tall girls and one for petites. Author, podcaster and social entrepreneur Nora McInerny (who is 6 feet tall) joined Ash in the dressing room to talk tall girl style and act as official consultant on the looks that go into every Tall Girl Theme Box. We love Nora's books (her newest, Bad Moms, is out April 14) as much as we love her honesty, humor and firm belief that going through hard things doesn't define you, which is especially pertinent in the current climate, and we had so much fun teaming up with her on this project.
Read on below for the key pieces every tall girl needs and how to style a look that flatters your height—Nora and Ash did the heavy lifting for you! (While our stores are temporarily closed in response to COVID-19, there's no better time to request a Trendsend. For a limited time, the styling fee is just $1 and we're offering 10% OFF.)
The Casual Weekend, Wrangling Kiddos Look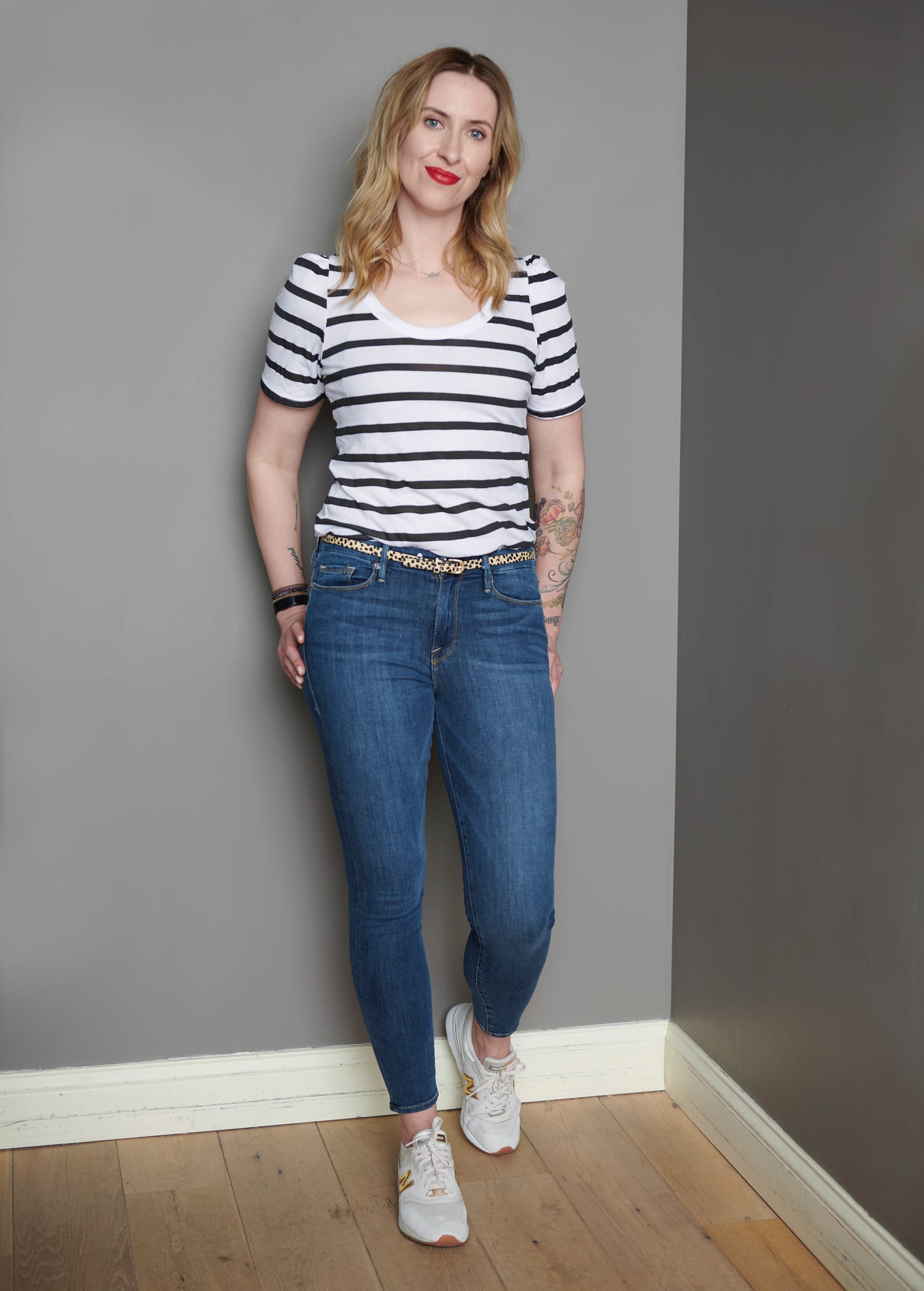 Tall Girl Must-Have: Clean Dark Denim
Style Tip:High-rise denim is perfect for tall girls because it will hit like mid-rise denim on your longer torso. Tuck in your shirt to balance your upper half with the bottom and highlight your long legs!
The Date Night at Home, Virtual Happy Hour Look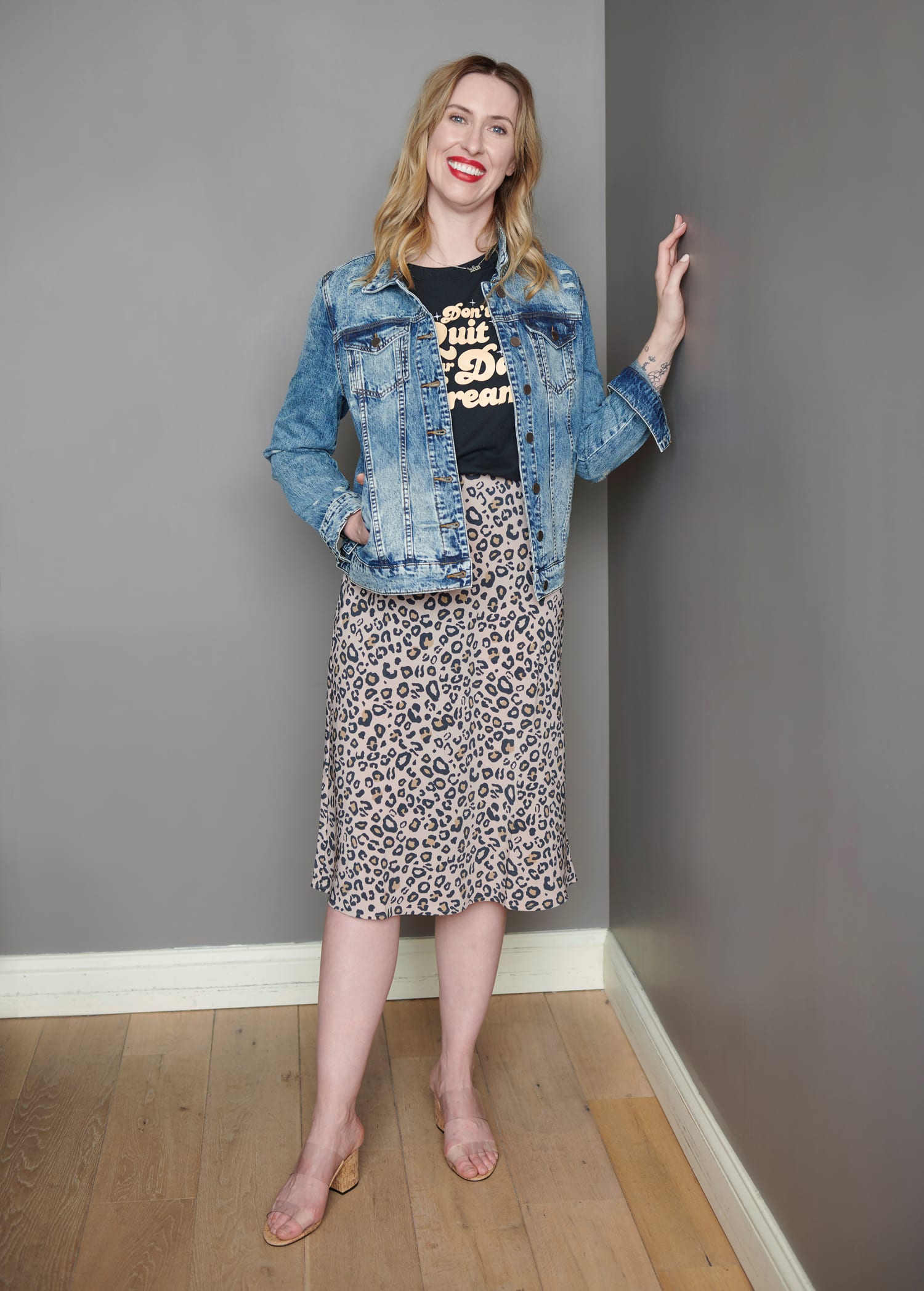 Tall Girl Must-Have: Midi Skirt
Style Tip: A midi skirt is a must-have because it looks good no matter where it hits between your ankle and knee (while a maxi or mini skirt could look too short or show too much leg).
The Work Life, I'm a Cool Boss Look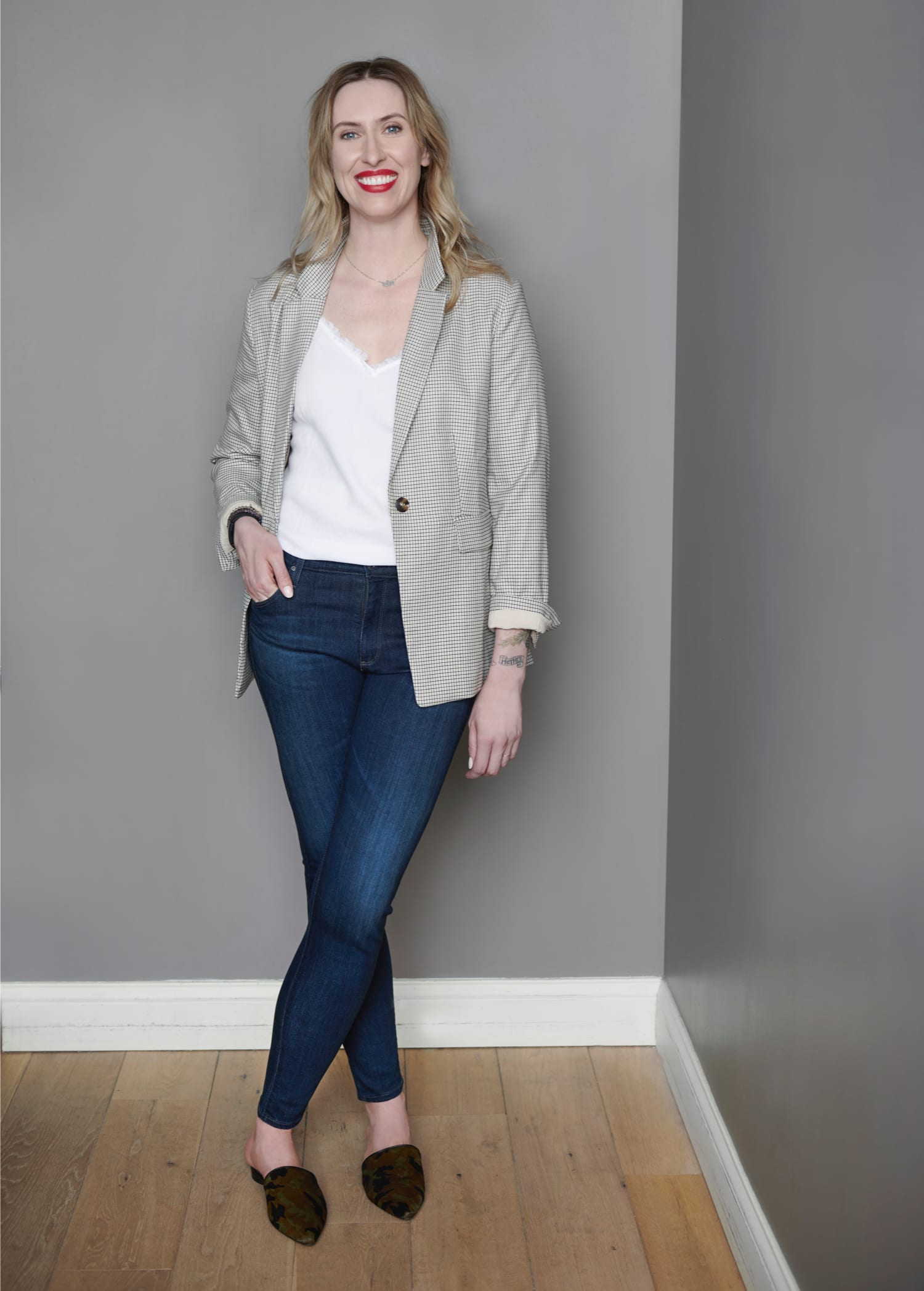 Tall Girl Must-Have: Blazer
Style Tip:A blazer or tailored jacket will help define your waist and balance your body shape. Roll the sleeves to draw the eye to your waist and prevent sleeves from looking too short on your arms!
Love these looks? Click here to order your Tall Girl Theme Box
and browse all current theme boxes.