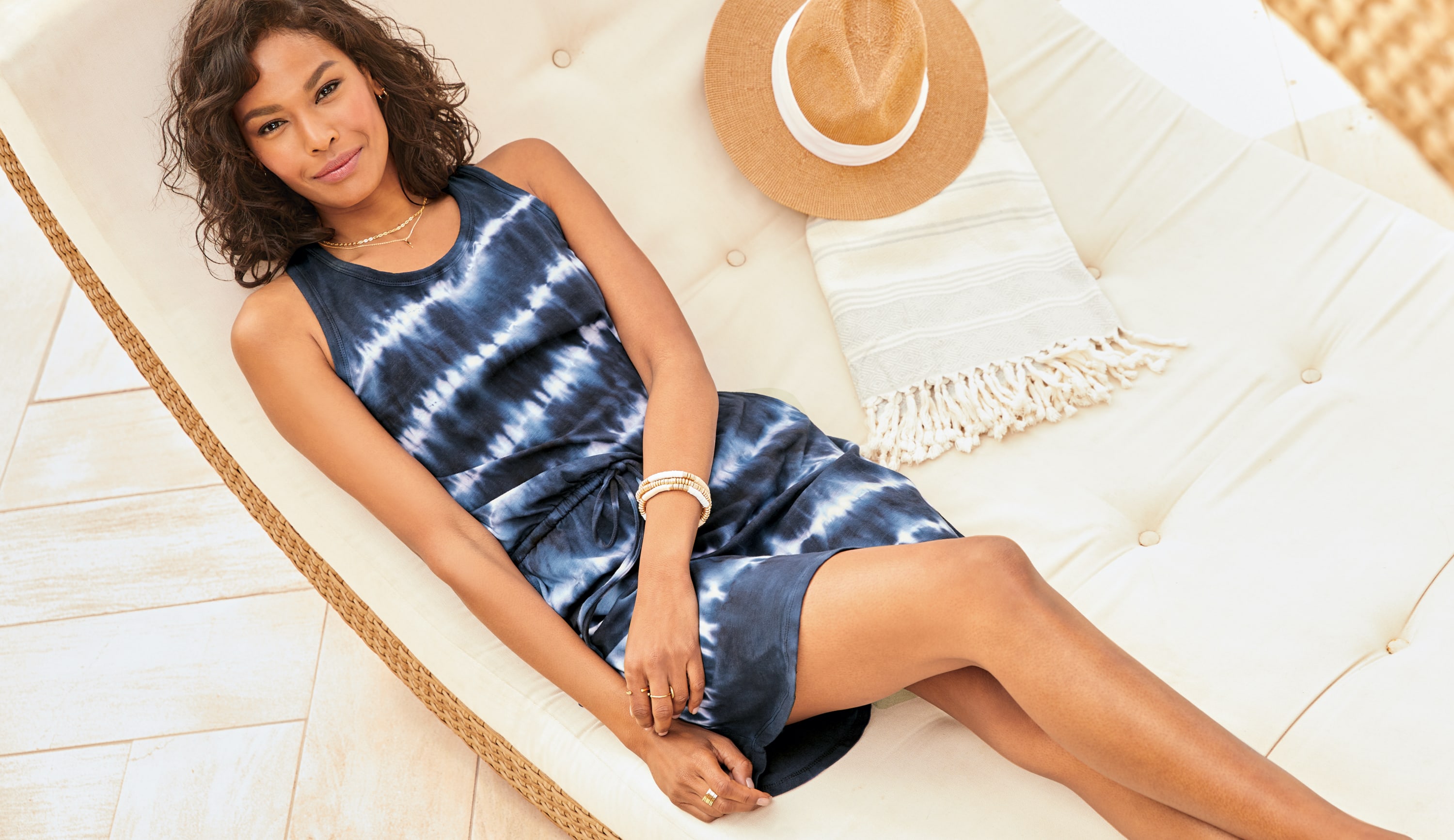 As you know, it's Catalog Week here at EVEREVE (yes, it's a thing). Have you received yours in the mail yet? In addition to our favorite looks for the season, there are a few exclusives sprinkled throughout the catalog—and they always go fast. Hot tip: knit dresses should be at the top of your spring shopping list because they're so versatile and easy. Today, let's take a closer look at three knit dresses that will elevate your everyday look without the effort—and you'll only find them here.
Michael Stars Ultra Rib Dress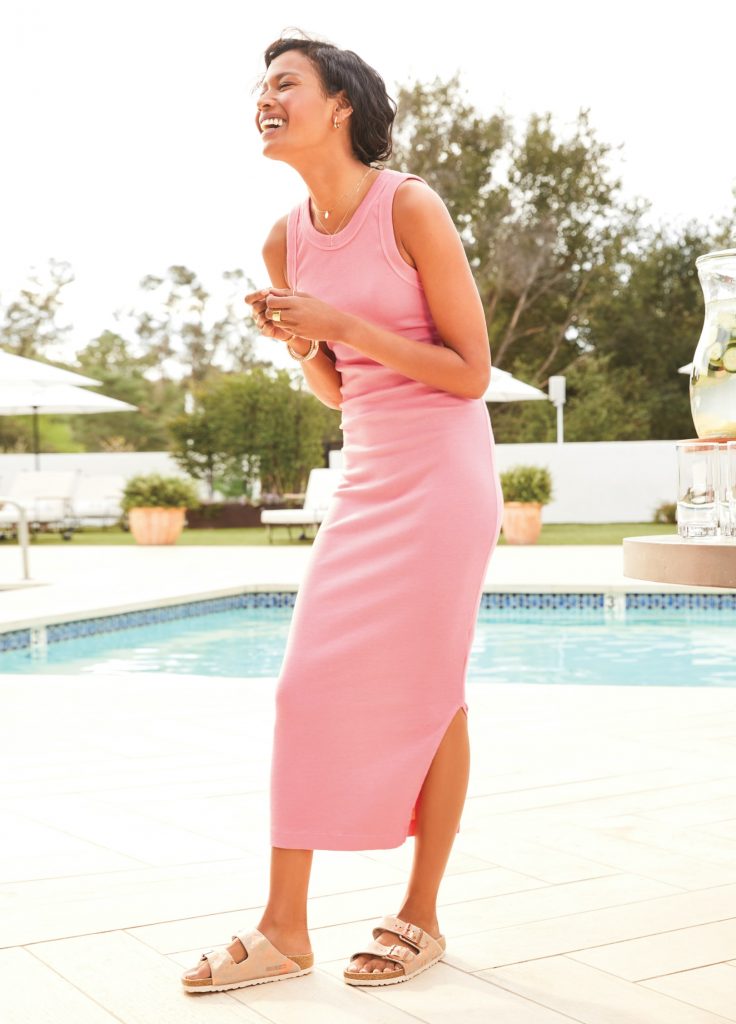 Our most-loved tank (check out the reviews)—now a dress! (Where has this been all our lives?) This is THE must-have core dress you'll wear a million ways through multiple seasons. Ruching makes this supersoft ribbed midi smooth or enhance your curves like magic.
SHOP NOW
Sundry Weekender Dress
The Saturday skirt you know and love, in a dress silhouette. (Do you see a pattern here?) We carried this dress last year and couldn't keep it in stock—now it's back in tie-dye and camo. The perfect mix of comfy and chic to wear from pool to patio, with stretch and a drawstring waist for shape.
SHOP NOW
Sundry Malibu Dress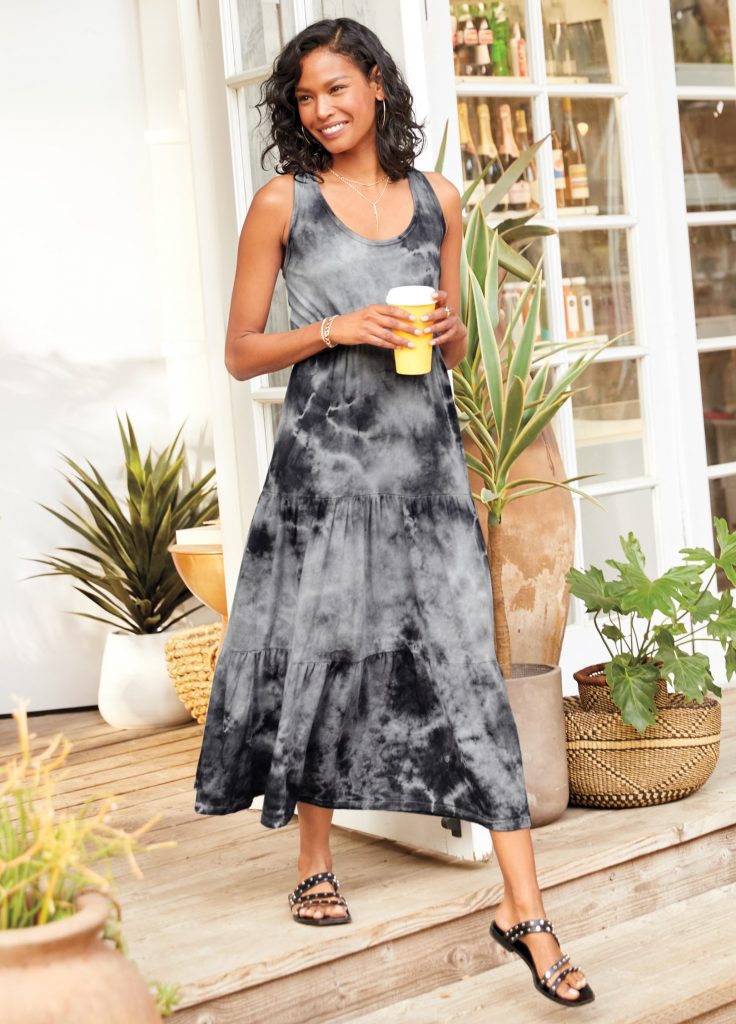 The perfect tiered maxi. We love the half-sporty, half-sexy racerback, neutral (but not boring) print and the flattering silhouette that can be dressed up or down. Wear it with sneakers and a topknot during the week, and a studded slide and bralette on the weekend.
SHOP NOW
Want more?
Shop Dresses | EVEREVE TV: Mel tries on easy knit dresses to wear now.