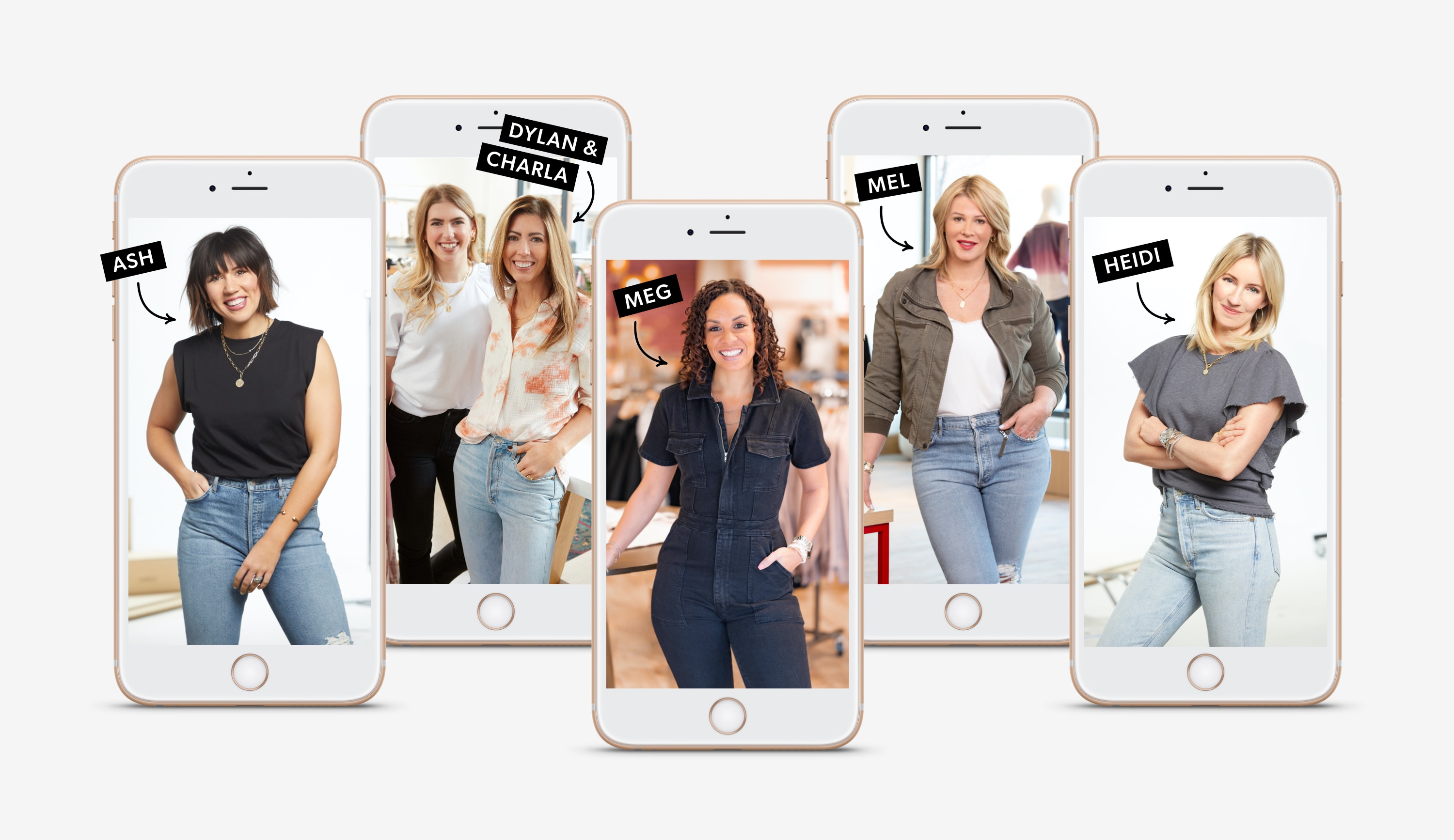 Happy Friday! To wrap up the month, we're recapping the best of February—top sellers and favorite finds, from the hosts of EVEREVE TV. In case you haven't tuned in yet, EVEREVE TV is your destination for a closer look at everything we're loving and how to wear it. Our own style experts share product details, fit tips, outfit inspiration and the newest arrivals in short styling videos that are sure to add a little bit of fun and energy to your day. You can watch LIVE on Instagram or catch up at evereve.com whenever you have a few free minutes. So, if you could use a little wardrobe pick-me-up as we (not so patiently) wait for spring to arrive, check out the EVEREVE TV team's February favorites.
Ash's Favorites
AGOLDE Parker Short: Our best-selling cutoffs ever! (Now also in a longer inseam.)   
Sofia Pendant Necklace: The everyday jewelry look of the moment (did you catch this video on how to layer necklaces?).  

EVEREVE TV Schedule: Catch more Ash every Monday on LIVE and Wednesday on How To Wear It.
Mel's Favorites
With Heart Tank: The newest style in our exclusive With Heart Collection—pairs with everything and the graphic just makes us feel good!
Kut Amelia Denim Jacket: Under $100, with stretch and slight destruction. If you're still wearing your denim jacket from high school, this is the upgrade you need.

EVEREVE TV Schedule: Catch more Mel every other Tuesday on Style Curve.
Dylan & Charla's Favorites
Level 99 Utility Jumpsuit: Get in on the utility jumpsuit trend with this one-and-done look we love for any age. (Tip: it's lightweight enough to wear through spring/summer.)
Z Supply Set (Sweatshirt + Joggers): Perfect worn as a set or separates for whatever your style vibe.

EVEREVE TV Schedule: Catch more Dylan and Charla every other Tuesday on Style at Any Age.
Heidi's Favorites
Z Supply Short-Sleeve Sweatshirt: The must-have sweatshirt of spring. It sold out in a week—and we just restocked!
Think Royln Belt Bag: The it bag of the season. We're loving going hands-free when out and about.

EVEREVE TV Schedule: Catch more Heidi every Thursday on LIVE and Saturday on 3 Days 3 Ways.
Meg's Favorites
Michael Stars Boatneck Tank: Our most-loved tank (check out the reviews!). Simple, flattering and you'll wear it over and over—grab a few!
P448 High-Top Sneakers: A cool and comfortable must-have, especially if you haven't worn heels in a year (and don't plan to any time soon)!

EVEREVE TV Schedule: Catch more Meg every Friday on Styled With Heart.
Missed something? Catch up on EVEREVE TV now.