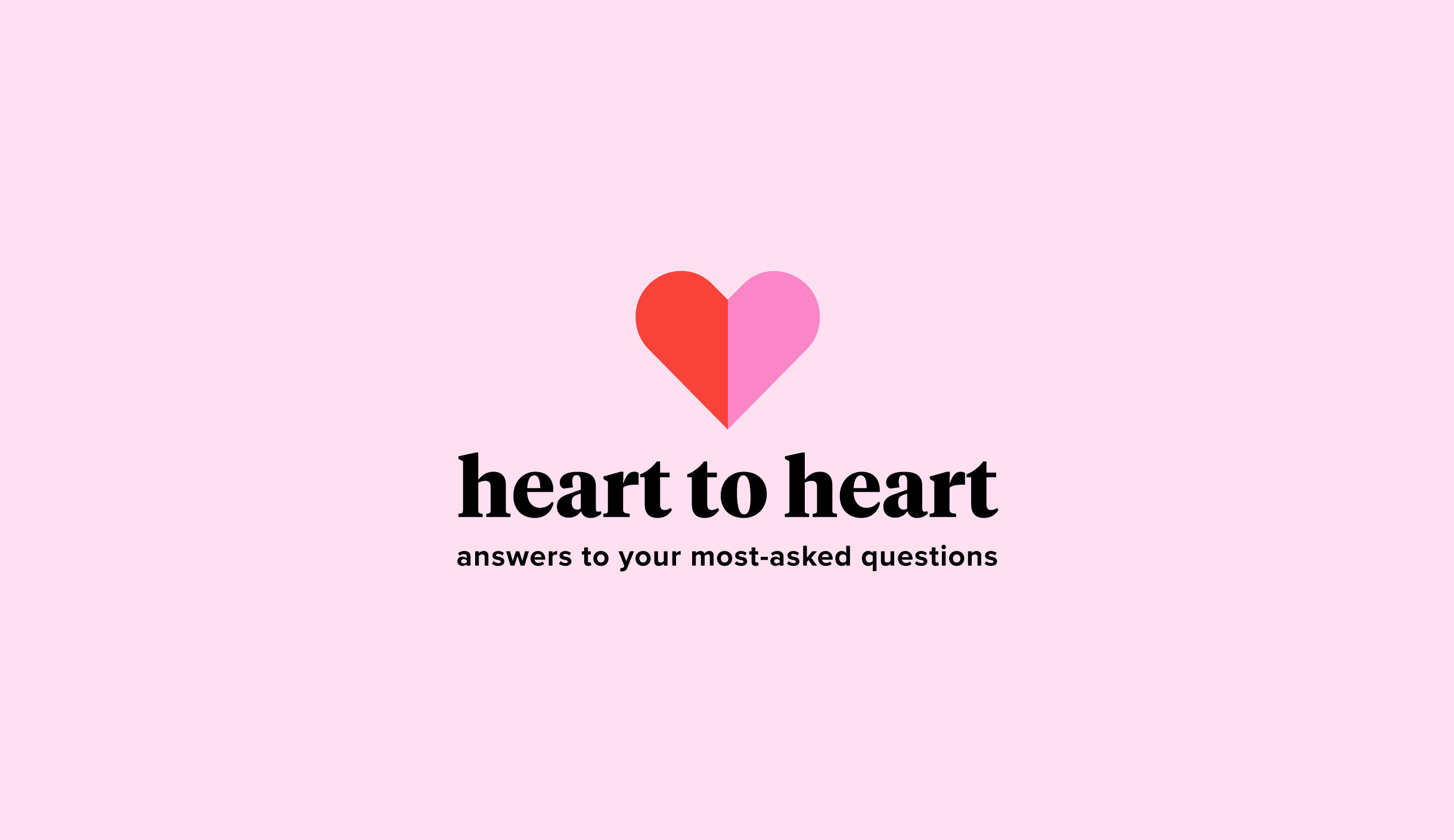 Hi friends! Welcome to our second edition of Heart to Heart, the series where we answer your burning style questions straight from Instagram. This month's post is all about Valentine's Day. 😍 Do you love it or leave it? We kind of love it, so we're excited to talk about what to wear for however you're celebrating. Grab your coffee and let's dive in … V-Day is only 5 days away!
What do I wear for a casual Valentine's date night?
We got this question so many times—lots of you are celebrating V-Day in a low-key way. A sexy sweatshirt and straight-leg denim is the perfect pair for hanging at home with heart-shaped pizza or sharing a milkshake at the diner down the street. Cut-outs, tie-dye and animal print elevate this season's sweatshirts (so you'll be comfy but not sloppy). And straight-leg denim is the update your denim drawer needs now—a flattering hybrid of a skinny and a boyfriend, the straight-leg nips in your waist while staying relaxed through the leg.
Valentine's Day is on a Friday. What can I wear to go from work to a nice dinner without having to run home and change?
You need a midi skirt! The midi is the hottest skirt silhouette right now (and for spring) and its dress-up-dress-down versatility is one of the reasons we love it. Pair this Sanctuary midi with a vegan leather blazer, bodysuit and croc boots (obsessed)—and just shed the blazer when you transition from cubicle to candlelit corner booth. Want more ideas? Check out the date night shop.
I love the new Peyton Jensen jumpsuit! How should I style it for Valentine's Day?
We love it, too—did you catch Erica talking about how she designed it on Instagram Stories last week? The color is stunning and the fabric is thick enough to smooth over any lumps and bumps. To wear the Farrah jumpsuit for Valentine's Day, just add a denim jacket and snakeskin pumps. Click below for a couple of dress options we're loving now (if dresses are more your speed), and stay tuned for more dresses for your vacations and spring events hitting in March!
Everything in my closet feels meh. What are some great tops to grab now before spring styles start coming in?
Ooh, we got you. You know new arrivals are hitting our site daily, so there's always something new from favorite brands like Michael Stars, Chaser and Sanctuary to get you out of any style rut—fast. Tie-dye is selling like crazy right now, and this mesh tie-dye top is perfect for a V-day date (or any kind of date). This pink hoodie from Chaser is a great weight to wear now and later (plus: a festive pick for volunteering at your kids' school V-Day party). And as 2020 ramps up, animal-print everything continues to be a huge trend. Get this just-restocked sweatshirt before it's gone!
What accessories will quickly update my look for Valentine's Day?
These AMAZING Kenneth Cole pumps just landed, and they instantly turn up the heat on any look. Our best-selling Sadie bracelets or a pair of statement earrings are small pieces that make a big impact, and this initial necklace is a great option if you prefer delicate jewelry (it also makes a great gift!).
Thanks for sending us your questions! Have a LOVELY week! 💕