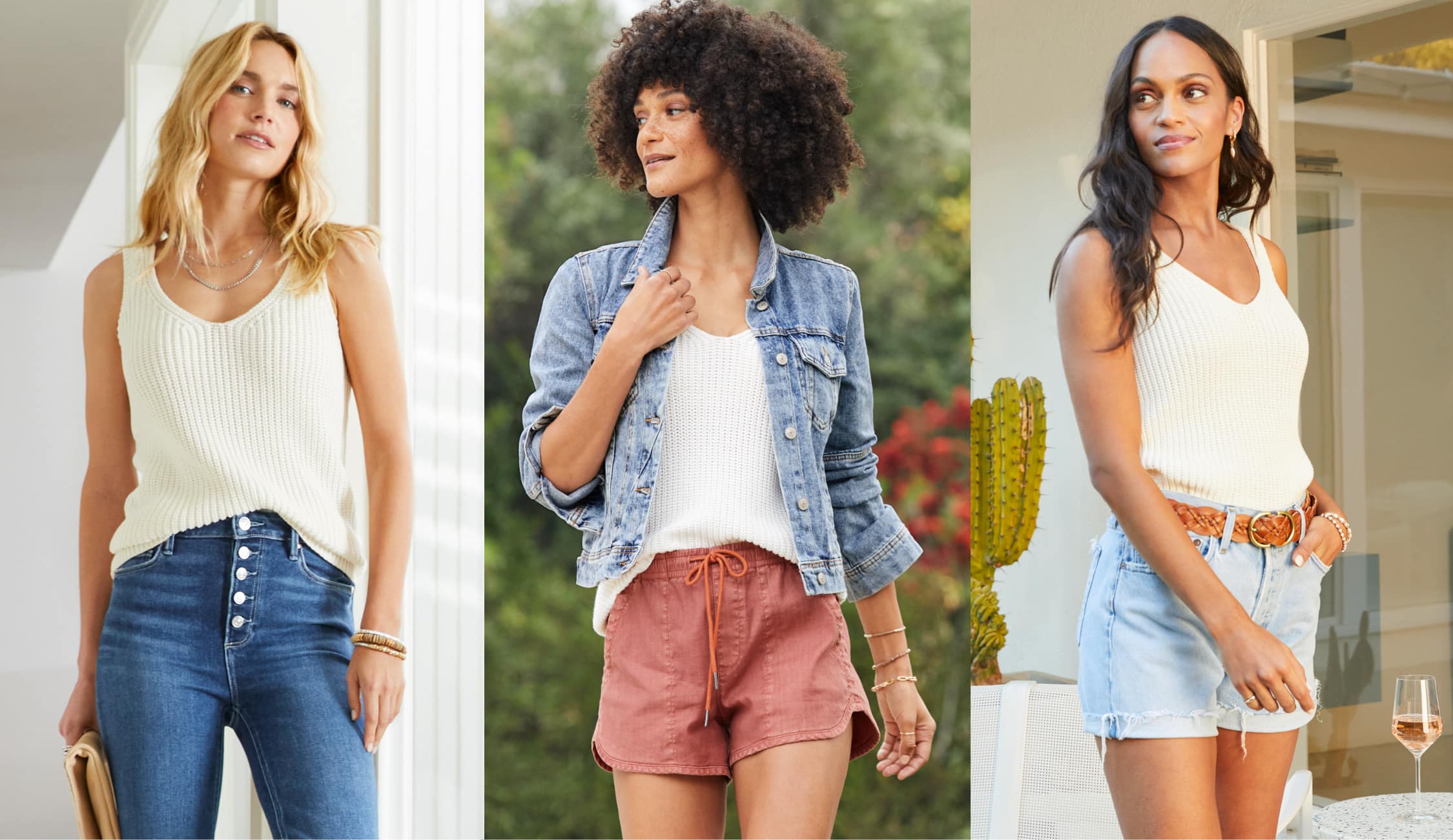 A sweater vest or sweater tank is a must-have piece for this time of year when spring temps are all over the place. Chilly mornings, warm afternoons, windy evenings…a sweater tank is great for it all. The knit weave offers more warmth than a simple cotton tank and it's ideal for layering. Plus, it's a piece you can wear now and well into the summer, too. Read for tips on how to style a sweater vest.
Tip #1 Embrace Simplicity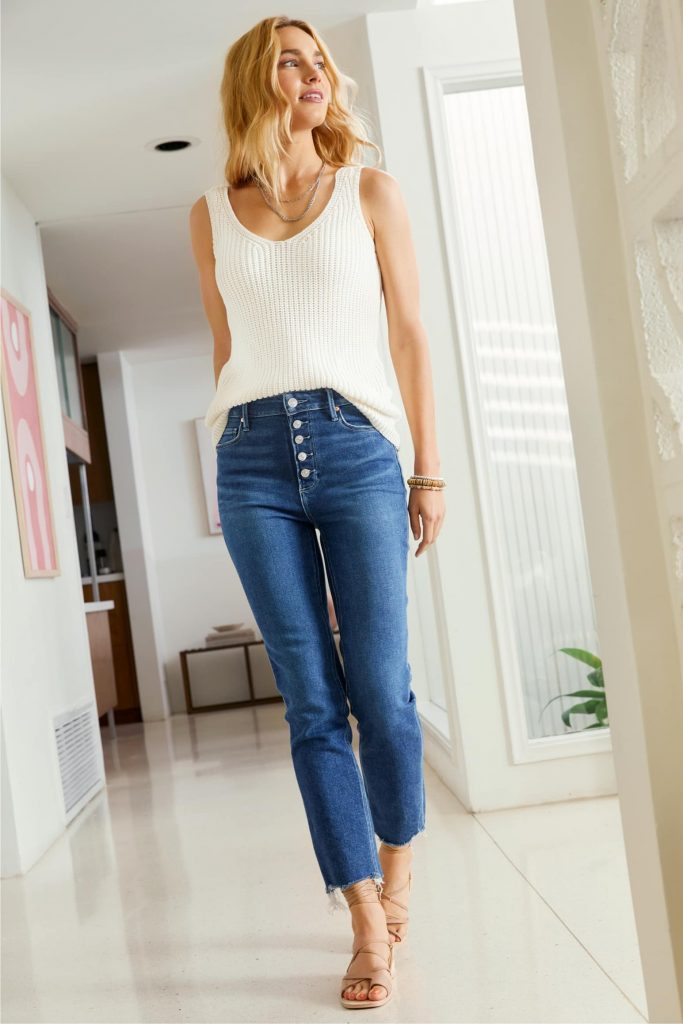 The beauty of a sweater vest is that the knit texture makes it elevated without even trying. Pair it with coordinating silhouettes that are equally at ease, like straight-leg denim or a breezy linen pant. 
Shop The Look: Shop Ava Tank | Shop Paige Cindy Jeans | Shop Straight-Leg Denim | Shop All Sweater Vests
Tip #2 Think Layers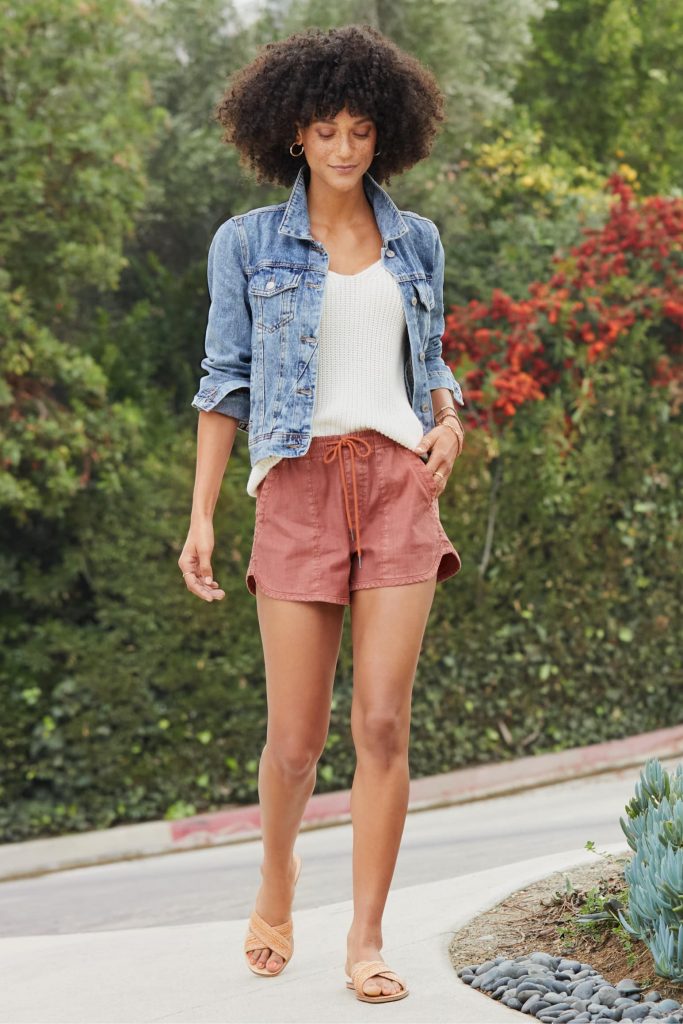 If brisk temps require an extra layer, follow the same rule of thumb and keep the fabric complementary, avoiding other knits or heavy accent textures like quilting. We love the timeless vibe of a great jean jacket; pair it with these sporty shorts for a casual, on-the-go look.
Shop The Look: Shop Ava Tank | Shop Rumors Denim Jacket | Shop Amos Shorts
Tip #3 Play with Accessories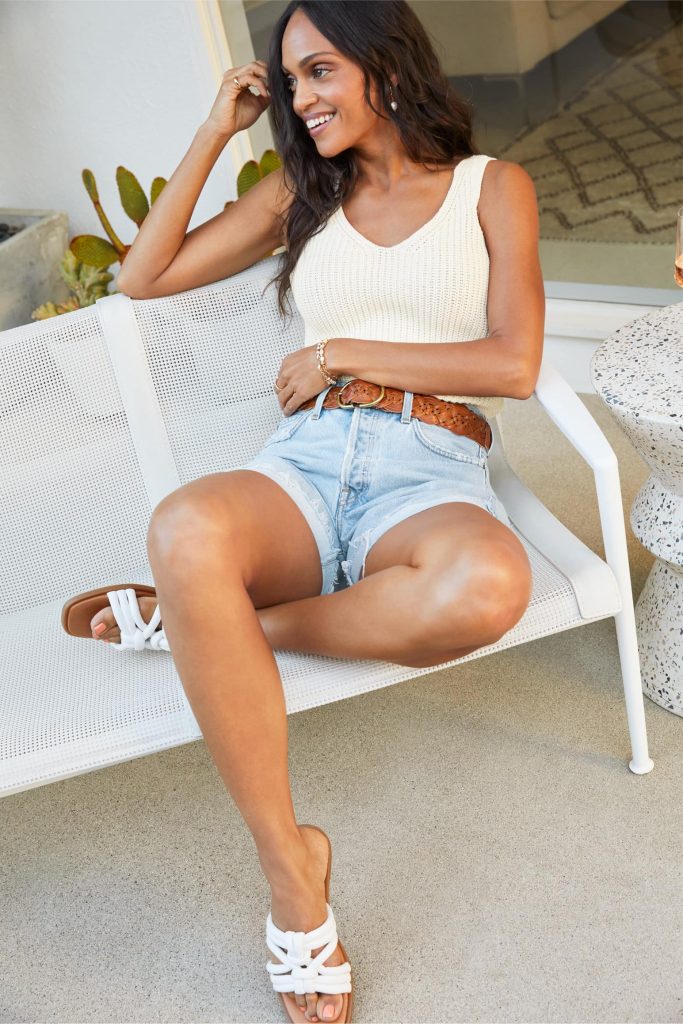 Don't be afraid to style a sweater vest or tank with great accessories like a leather belt. The play on textures works well in this case, as the belt coordinates perfectly with both the vest and the denim. It creates a look that feels intentional and styled, but also very laid back and cool.
Shop The Look: Shop Ava Tank |Shop Agolde Cutoffs | Shop Maddie Woven Belt | Shop All Belts
Find Your Style With EVEREVE
For more sweater vest styling tips, check out Heidi's EVEREVE TV segment.