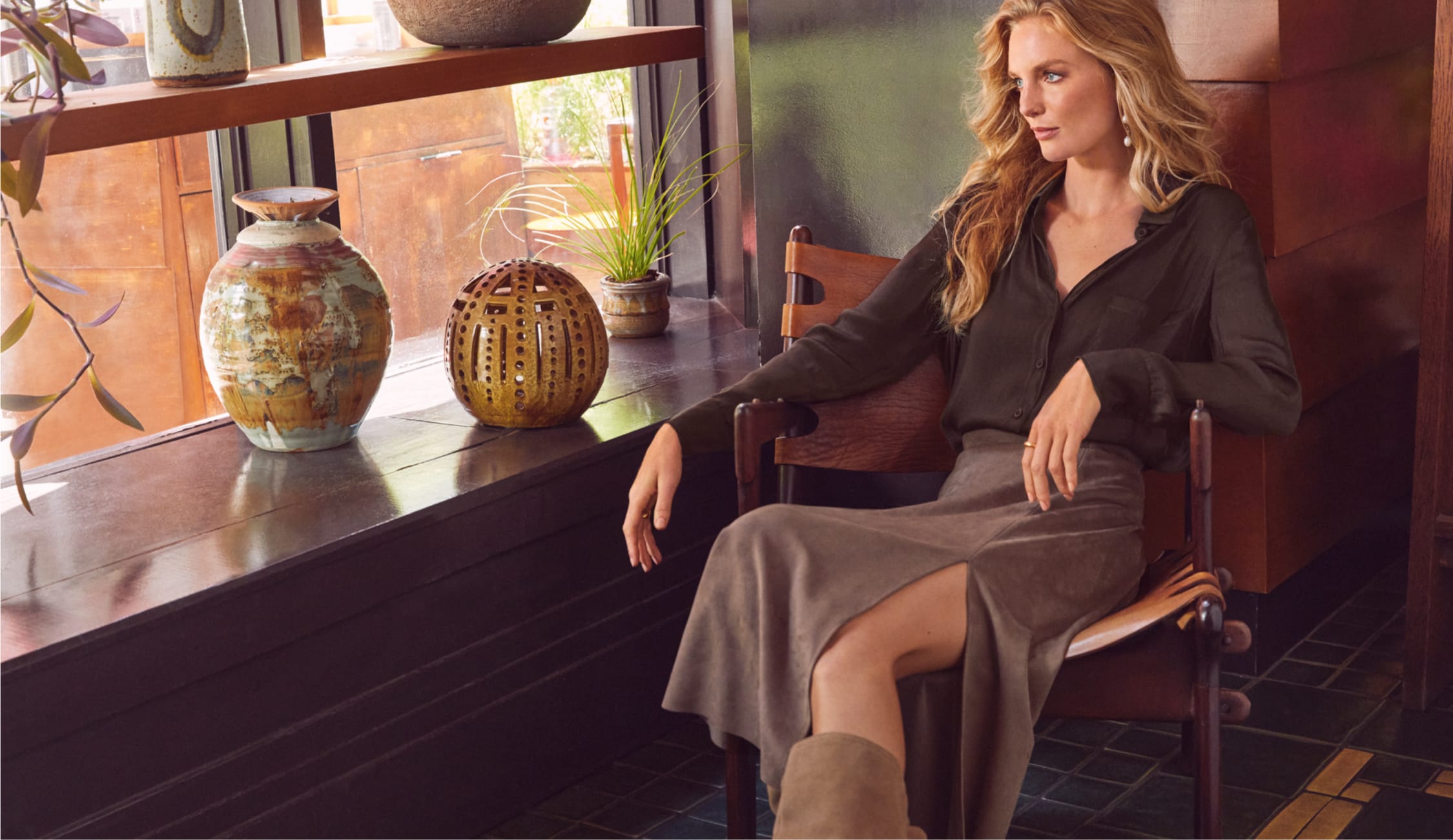 Brrr! Winter's chill is in the air here at EVEREVE HQ! As the days get shorter, there's no denying winter is just around the corner. So you may be wondering how to dress up when the days get cooler, especially if you want to keep wearing a few of your favorite fall pieces. Here, three styling ideas for how to wear a dress in cold weather!
1. Add a luxe layer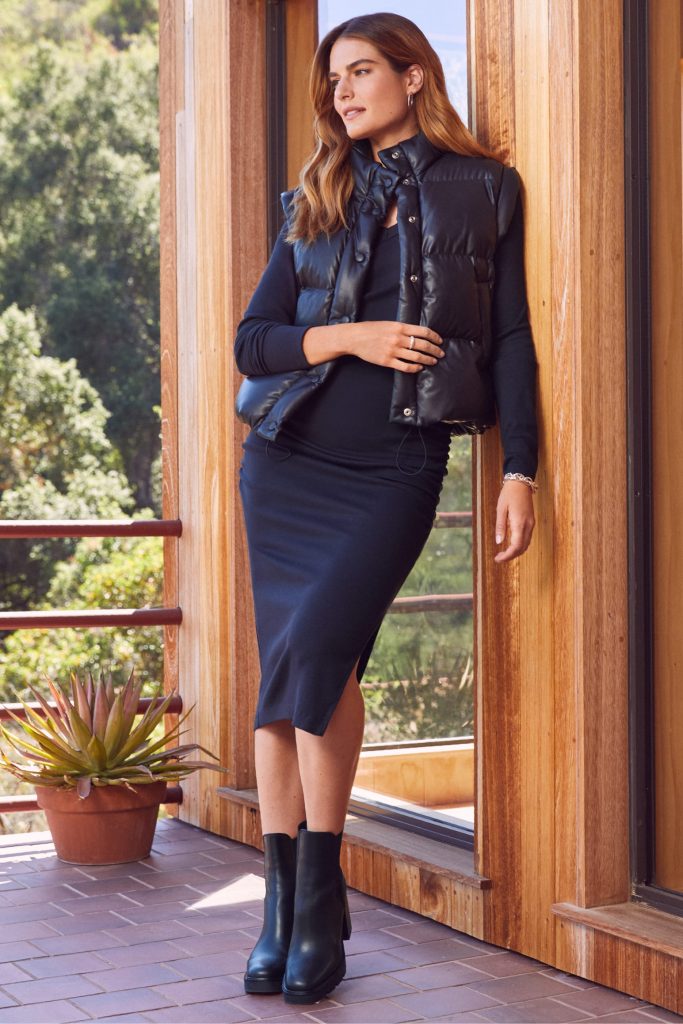 It seems obvious but the right outer layer will not only add warmth but tons of style! This vest is cozy and so chic—it's shiny vegan leather and definitely a statement. Other great layers? Our Marren Moto Jacket or a cozy shacket.
Shop The Look: Shop Julia Vegan Puffer Vest | Shop Maya Long Sleeve Dress | Shop Rollins Boot | Shop All Vests
2. Opt for tall boots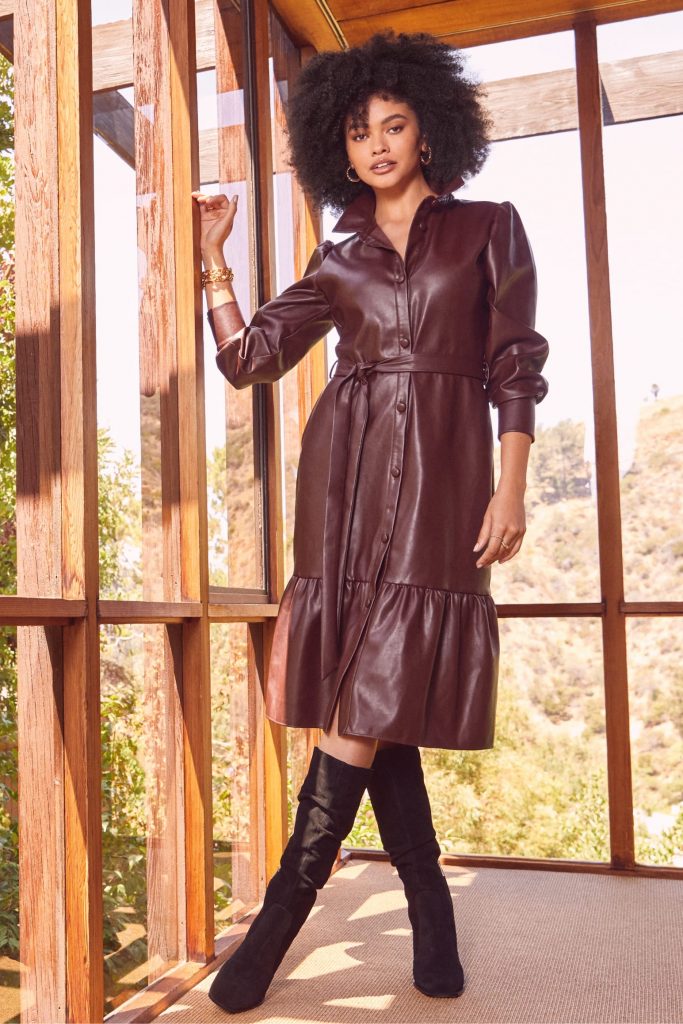 A signature of cool weather style, tall boots bring form and function. Yes, they are striking and add an instant wow, but they are also ideal over tights or can hide warm, fuzzy socks (your feet will be warm and no one has to know!).
Related Reading: 5 Essential & Stylish Winter Boot Outfits
Shop The Look: Shop Isabella Faux Leather Dress | Shop Gladis Knee Boots | Shop All Boots
3. Go long!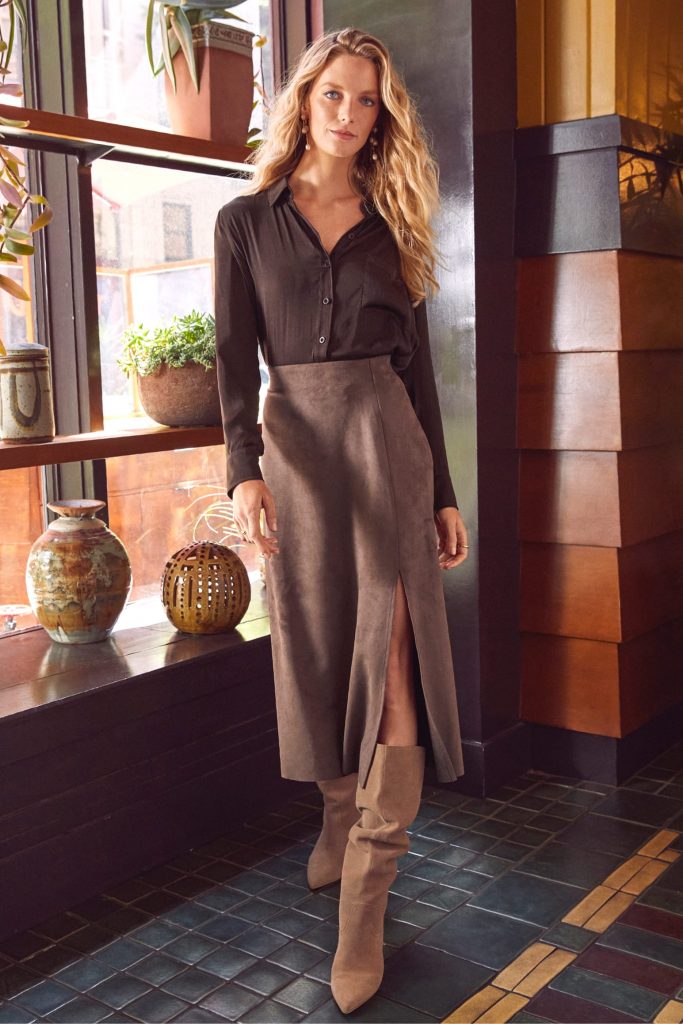 Long sleeves, long skirts—pair the two and you've got an ensemble perfect for cold weather. While we love the simplicity of a one-and-done dress, a great skirt helps your favorite statement blouses work double duty, too.
Shop The Look: Shop Margot Satin Button-Down | Shop Julia Midi Skirt | Shop Nathen Suede Knee Boots
For more cold weather styling tips…
It's time to look chic and stylish this winter, even if the air is frigid! For more tips on how to dress in cold weather, tune into Mel's EVEREVE TV segment about just-dropped (and super-chic!) outwear pieces!