With warm weather comes spring dress season! But If you're not quite ready to break out the sandals, opt for a chic pair of sneakers. Here, how to wear sneakers with a dress and outfit ideas for styling midi, mini and denim dresses for a variety of occasions.
A Few Styling Tips…
Sneakers are inherently casual, so select a dress that's casual, too (something too glam will look mismatched). We love comfy knit fabrics in modern cuts that will only look more cool paired with a sneaker.
As far as sneakers, we don't mean your athletic shoes. White sneakers have been trendy for years now, and are something we don't imagine going away anytime soon. Investing in a quality pair will last you through seasons and look chic with dresses and denim alike—they're a staple we always go back to.
Girl's Brunch: Denim Dress and Low Top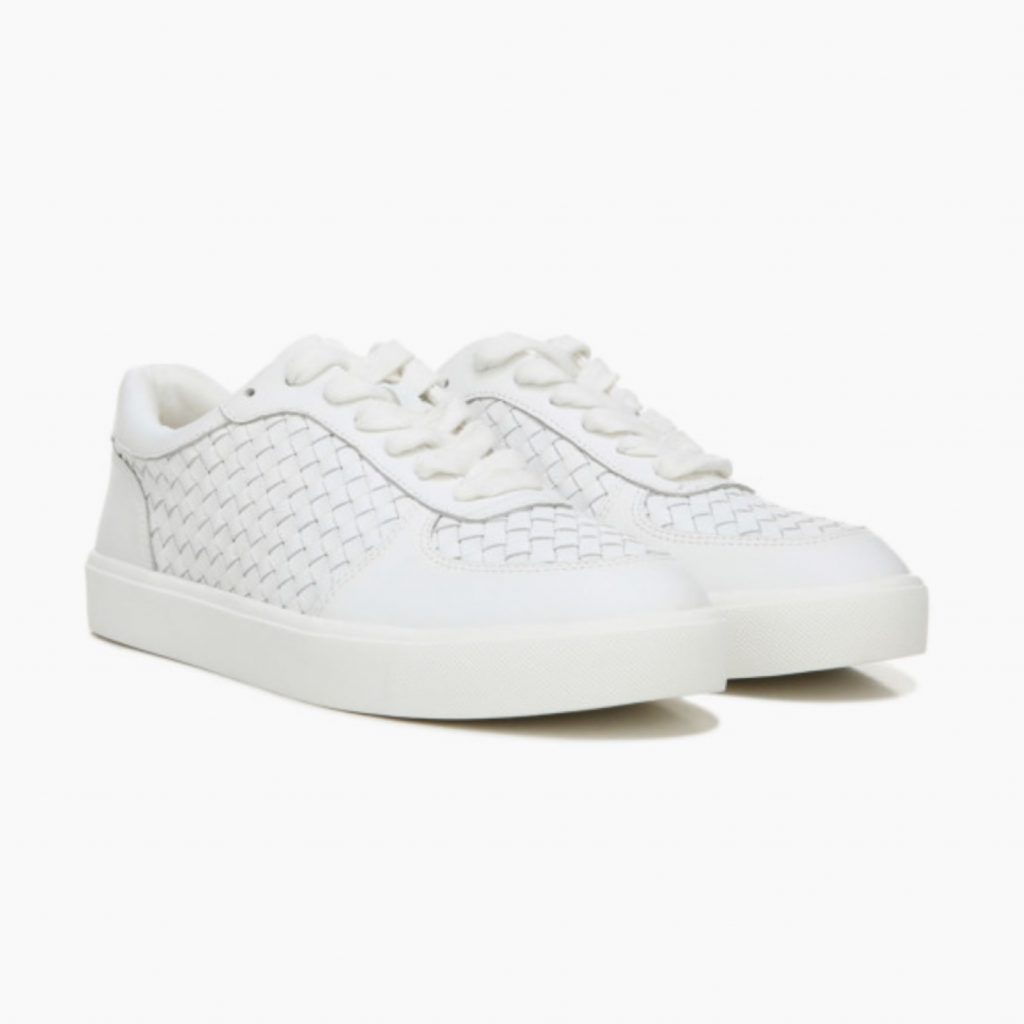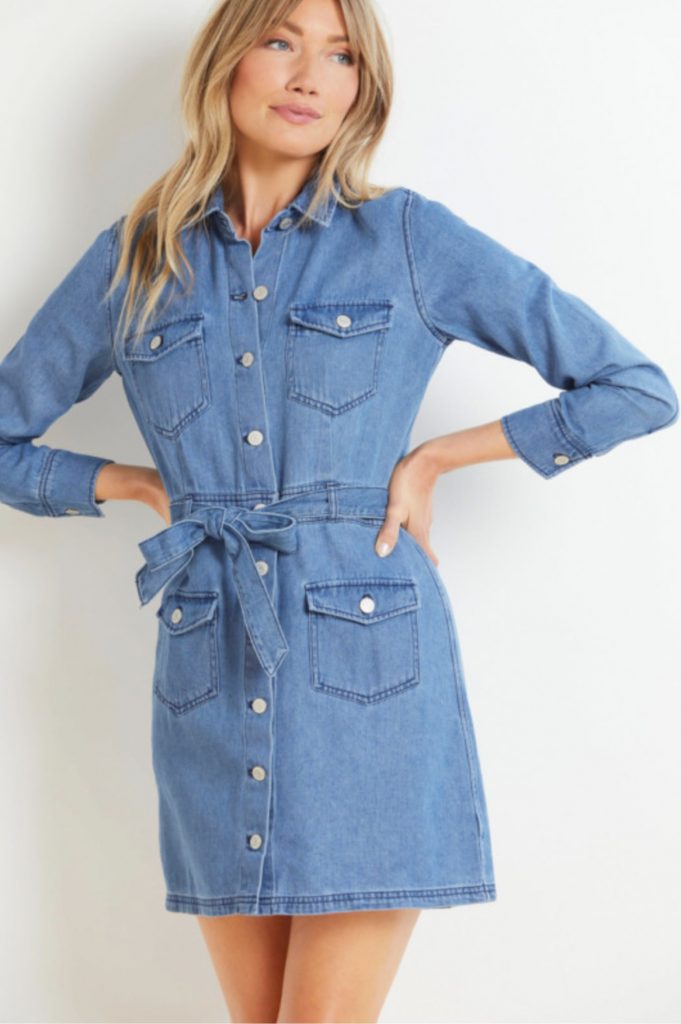 This is the perfect brunch outfit: super on-trend but casual and effortless. The shorter dress length is best suited to a flat, while the chic texture gives this sneaker a little something-something.
Shop The Look: Shop Rails Denim Dress (shown)| Shop Paige Denim Dress | Shop Sam Edelamn Sneaker
Weekend Hussle: Midi or Maxi With a High Top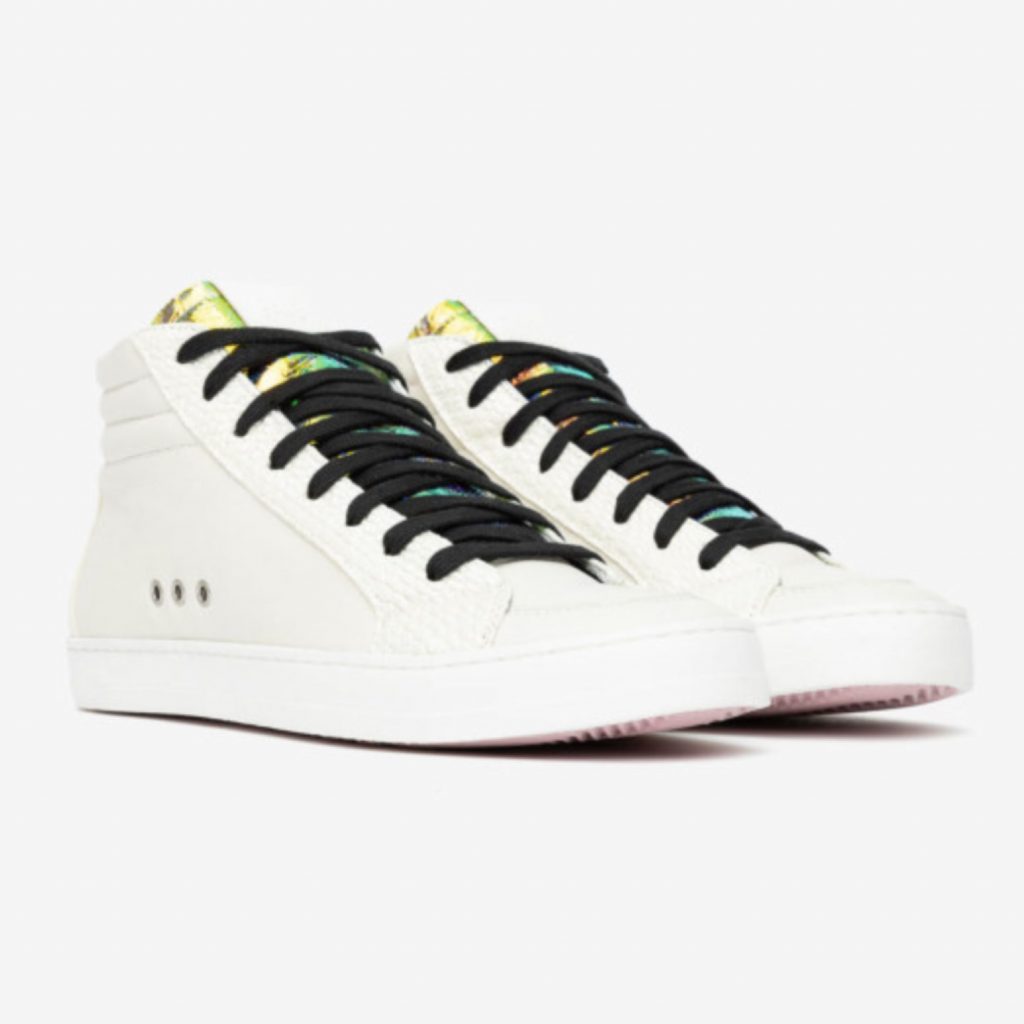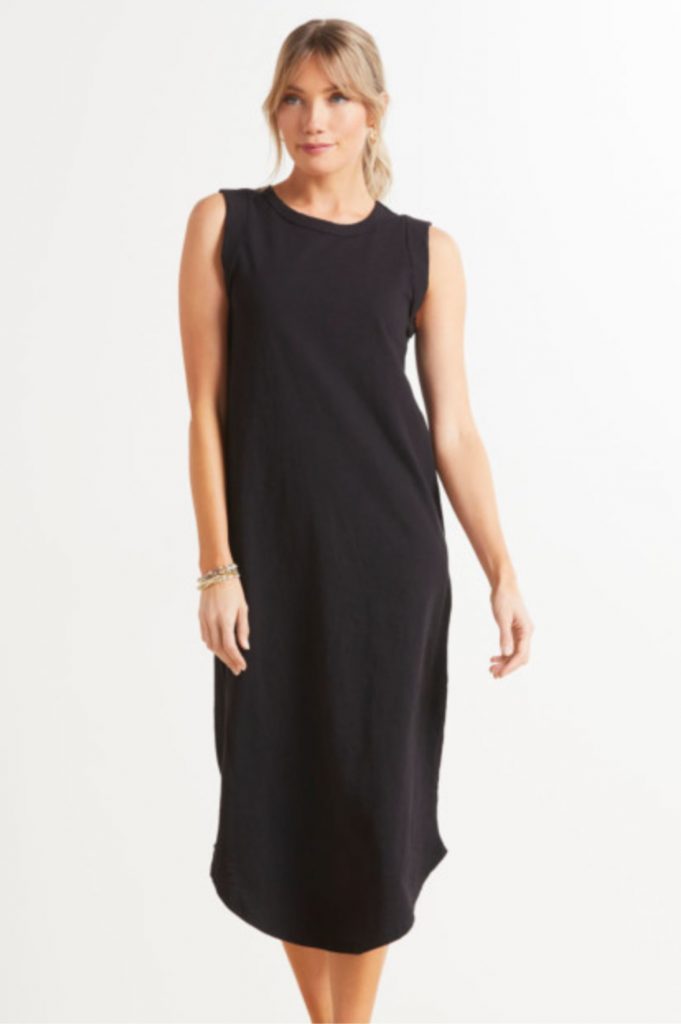 Running errands or grabbing coffee with a friend? Try a comfortable cotton knit dress—the longer dress length is great for running around and looks cool with a high top sneaker. This style from P448 lends a little extra edge thanks to the black laces.
Shop The Look:| Shop Z Supply Foldover Dress (shown)| P448 Sneaker | Shop Maxi Dresses
Date Night: Flowy Mini with a Stacked Platform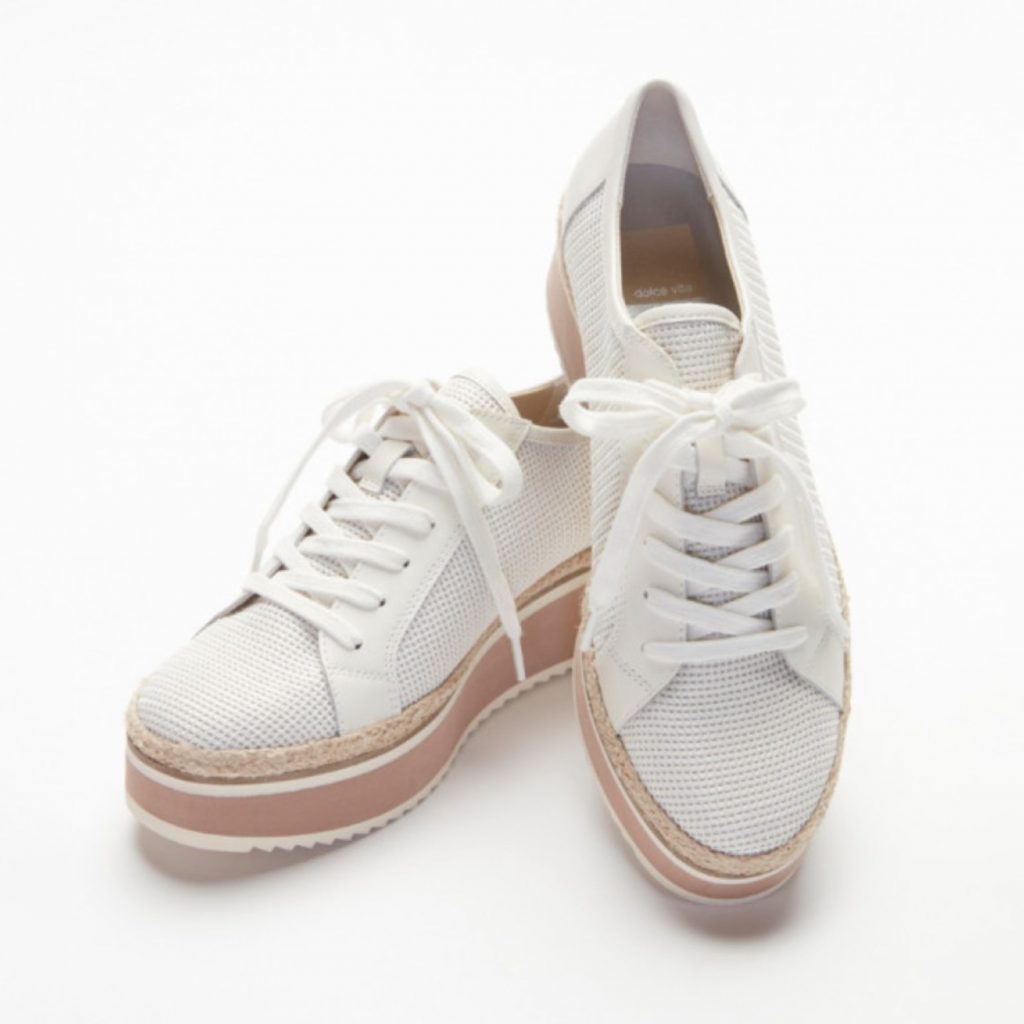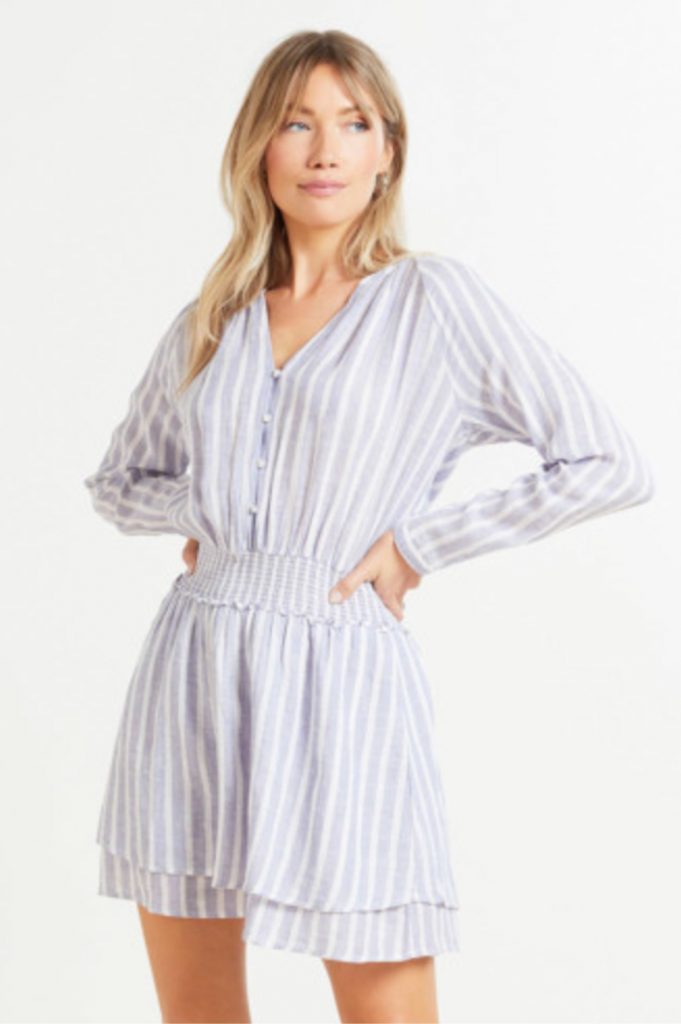 Grabbing dinner on a patio? A flowy mini dress is feminine and romantic, while the slight stack on this platform elevates the sneaker style (literally and figuratively!) for a night out. Grab your favorite clutch and you're out the door.
Shop The Look: Shop Rails Dress | Shop Dolce Vita Sneaker
Sneaker With Dress FAQs
Have styling questions? We've got answers! Let's dive in.
What type of dress works best with sneakers?
A variety of dress styles can be paired with sneakers, but generally, casual and relaxed dresses like shirt dresses, midi dresses, or maxi dresses tend to work best for a chic dress-and-sneakers combination.
Should I wear socks with sneakers and a dress?
It depends on your personal preference and the look you're going for. If you want a more casual and effortless vibe, you can go sockless or wear no-show socks. However, if you prefer the added comfort or want to make a fashion statement, you can choose patterned or colorful socks.
How can I make my dress-and-sneakers outfit more stylish?
To elevate your dress-and-sneakers ensemble, consider adding some fashionable accessories like a statement belt, a crossbody bag, or layered necklaces. Experiment with mixing textures, patterns, and colors to create a visually interesting outfit.
Are there any specific sneaker styles that work best with dresses?
While there are no hard rules, classic white sneakers are a versatile choice that works well with various dress styles. However, feel free to experiment with different sneaker designs like platform sneakers, slip-on sneakers, or even colorful and patterned options to express your personal style.
Can I wear sneakers with a dress to a wedding?
Absolutely! If you have the right pair of sneakers, you can definitely wear them with a dress to a wedding. Opt for sleek and stylish sneakers in neutral tones or metallic finishes that can complement the dress and elevate your overall look. Remember, the key is to strike a balance between comfort, personal style, and respecting the formality of the event.
Find Your Style at EVEREVE
Want more dress inspiration? Mel shares the three dresses you need and Charla styles our favorite casual dress that would be perfect with sneakers.