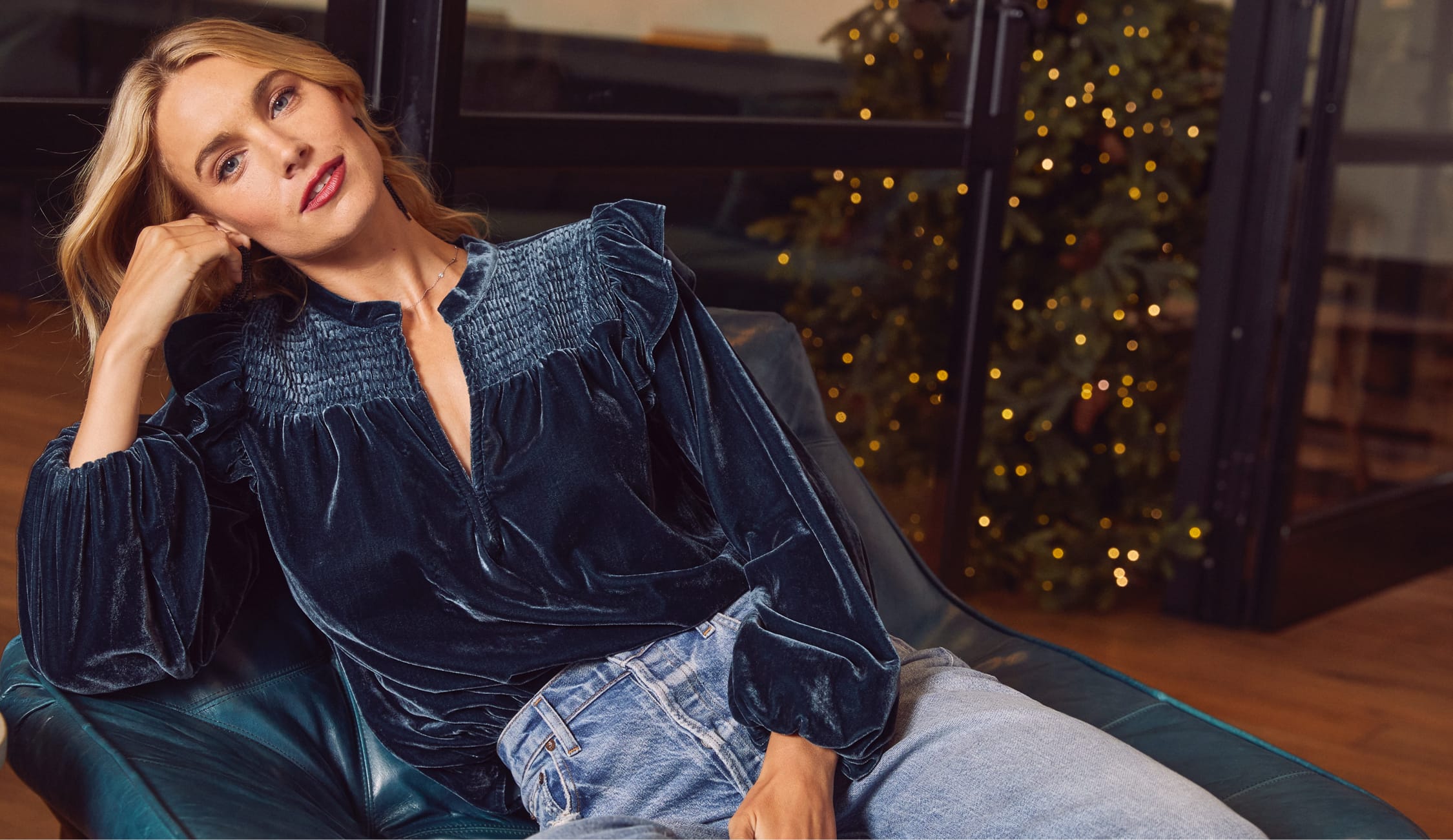 Looking for a new way to style your velvet? We've got tons of new velvet and velour pieces this season, in a variety of amazing silhouettes, so learn how to wear velvet for parties, family dinners and more!
1. Casual-cool: add denim
Velvet is fun and festive and while you make think it's a fabric best saved for dressing up, these looks prove otherwise! Pair the plush fabric with relaxed denim and you have a look that perfectly toes the line of chic and cool.
Shop The Look: Shop Juliette Velour Puff Top | Shop Low Key Blazer | Shop All Velvet
2. Night out: pair with black
Velvet is party-perfect and we especially loved it paired back to a minimal bottom, like black denim or trousers. Let the top do the statement making!
Shop The Look: Shop Kenna Velour Wrap Top | Shop Juliette Velour Puff Top | Shop All Velvet
3. Cozy and festive: unexpected silhouettes
A velvet pant? Yes please! A great alternative to denim, these pants dress up or down and bring a festive touch to your favorite button-down. And for a cozy piece you'll live in all winter long, we suggest this velour top. Just as soft and cuddly as a sweatshirt, but way more fun! It works with everything from joggers to trousers and also comes in navy.
Shop The Look: Shop Lilah Bootcut | Shop Milo Cozy Funnel Pullover | Shop All Velvet
And don't forget to accesorize!
We've got great velvet shoes, too! From glitzy pumps to cool blue flats.