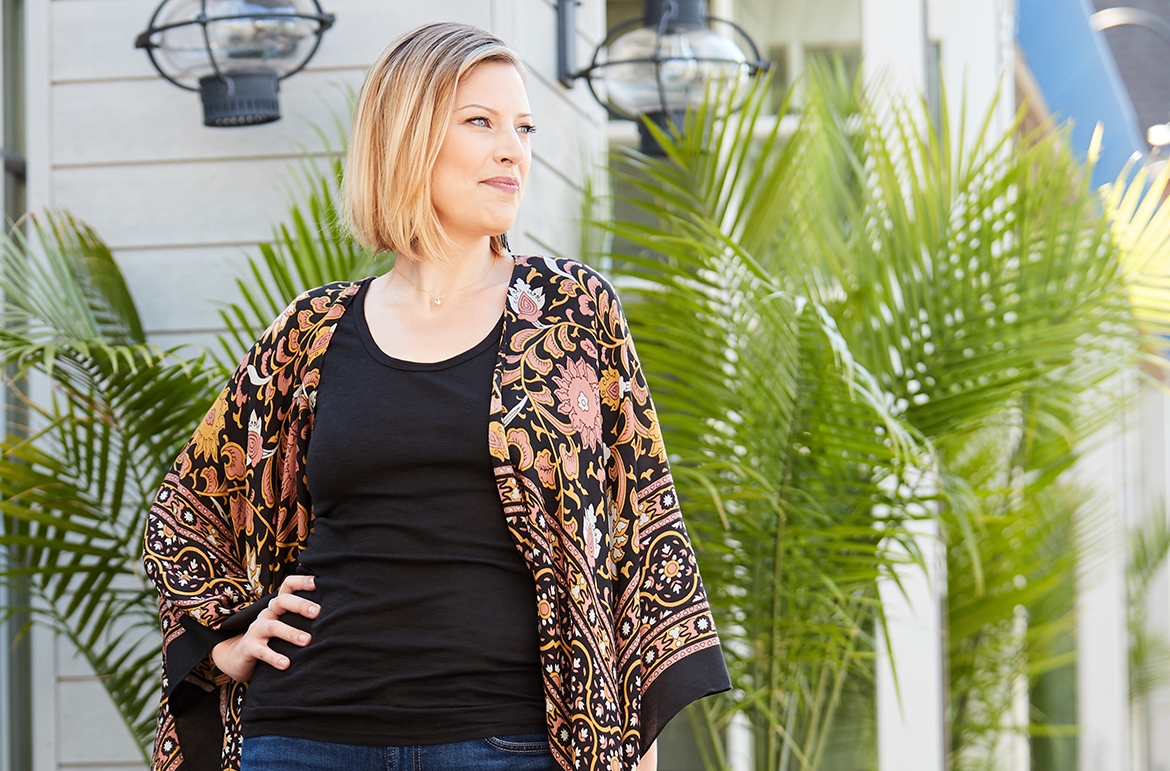 Reunion season is upon us and along with that comes all the excitement, anticipation and anxiety that seeing old friends—or boyfriends—typically brings. Wondering what to wear to a class reunion? It can feel tricky! You want to find something that will have you feeling like you are ready to rock your reunion with all the confidence in the world.. You also want to avoid any Romy and Michele moments, so we are here to help you look like a million bucks, effortlessly. Keep reading for our favorite class reunion outfit ideas, from classy to casual.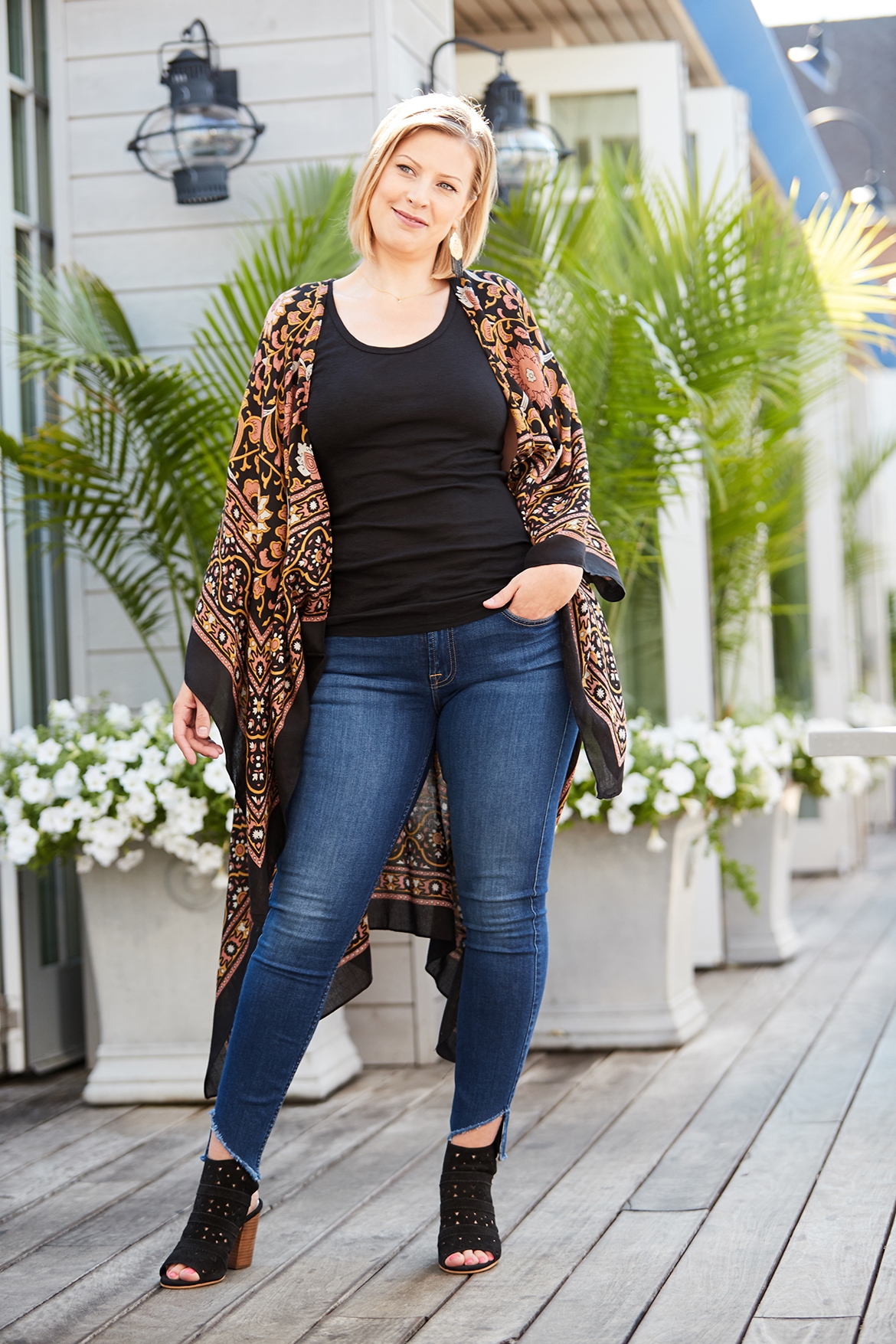 7 For All Mankind Jeans | Michael Stars Tank | Free People Kimono | Sandals
We enlisted Jenny, who has her 20th reunion at the end of the month, to help us with this post. You might have actually spoken with Jenny if you ever had to reach out to us with a question because she is a member of our fantastic customer care team. Jenny is from the Minneapolis area, but doesn't get back to the area of town that she grew up in often, so running into old classmates is not something that happens very often.
She also has several close friends from high school that are coming into town for the reunion that she has not seen in a long time so it is going to be an exciting time to reconnect with old friends. Along with all this excitement comes the stress of trying to find the perfect outfits to make sure she looks and feels her best when she is meeting up with people she hasn't seen in ages.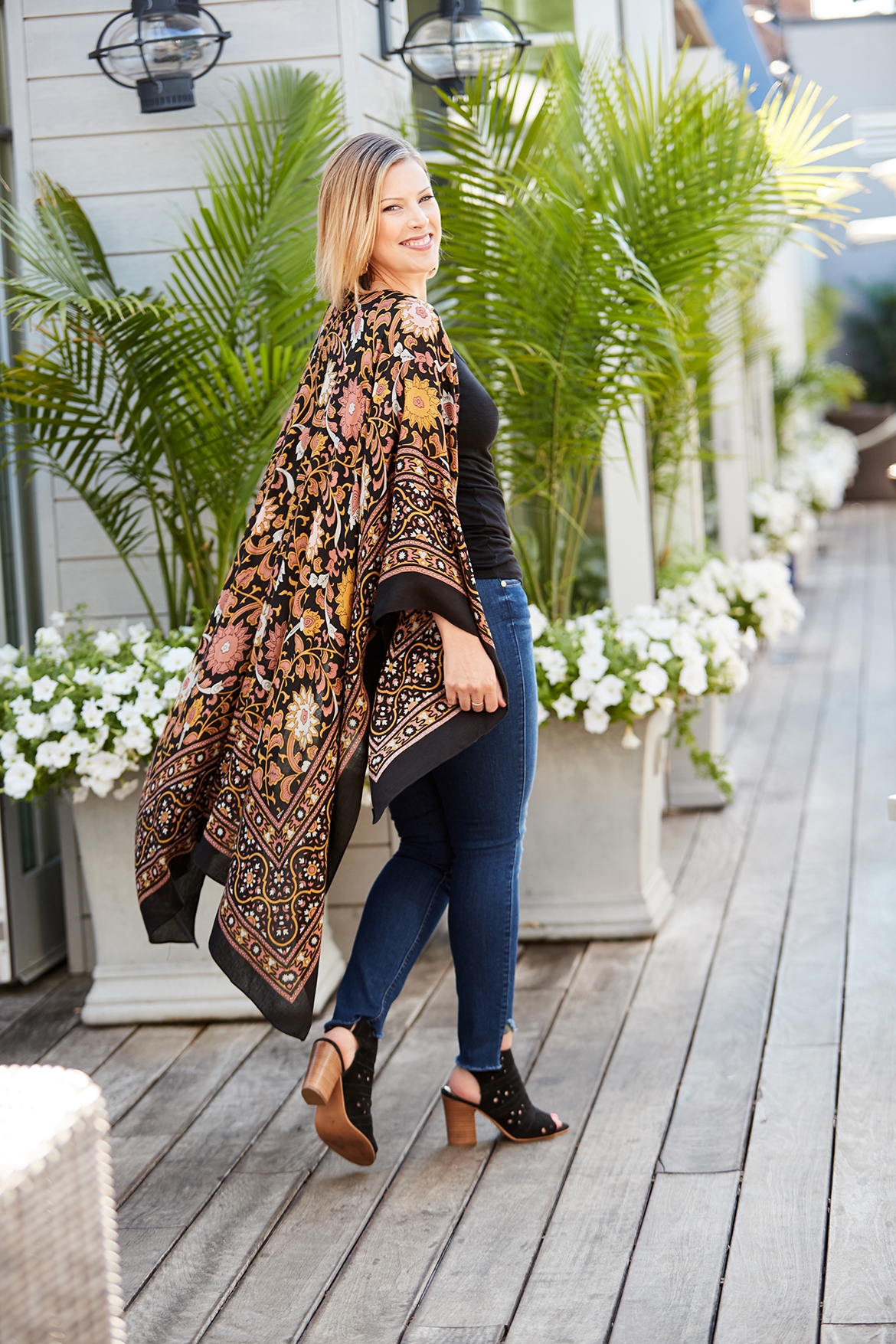 Jenny's reunion is a multi-day affair with several different events planned throughout the weekend. Her first event is a casual get-together at a local brewing company, so we wanted to give her something that would feel casual, but also really stylish. You can never go wrong with a good pair of jeans and the statement-making hem detail takes these jeans up a notch.
To add the wow factor we paired these 7 For All Mankind jeans with a kimono from Free People. We love the color in this kimono because it can be worn straight into fall. We love using the Michael Stars Scoop Neck Tank under kimonos because it is the perfect foundational piece for your wardrobe. It has such a flattering neckline and skims the body perfectly. Definitely appropriate for a trip to the brewery or taking in a high school football game at your alma mater.
Free People Kimono | Sandals | 7 for All Mankind Jeans
Looking for More Casual Class Reunion Outfit Options?
We have you covered with everything from the perfect statement-making top to jumpsuits and jackets that will help you stand out while keeping you comfortable.
Michael Stars Jumpsuit | NYTT One Shoulder Ruffle Top | Free People Peony Jacket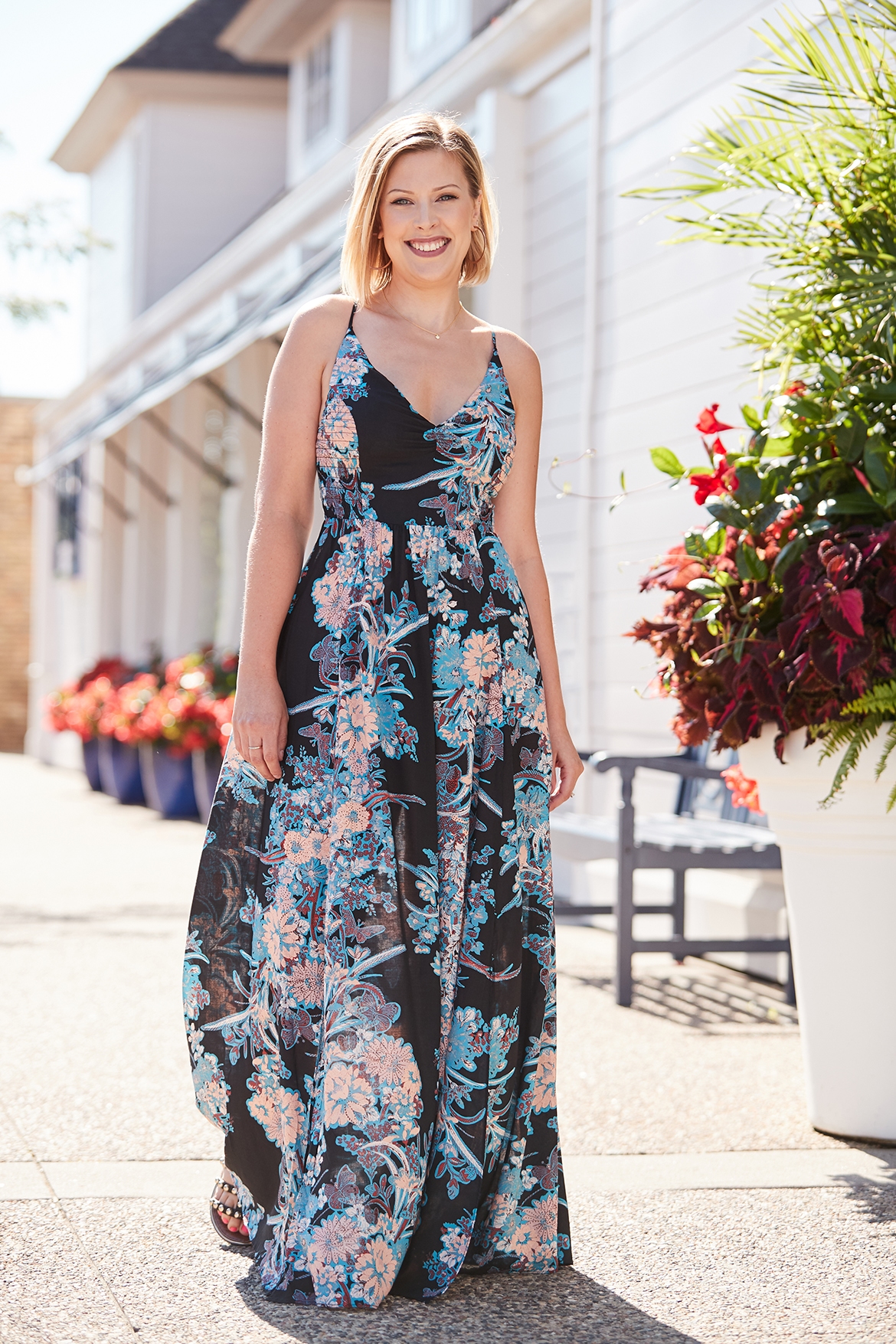 The main event of Jenny's reunion is a party on Saturday night. We wanted to put Jenny in a dress that was elevated and comfortable. If you are looking for a one-and-done outfit for your reunion then look no further than this maxi dress from Free People. It has been one of our most popular dresses this summer and for good reason. It comes in three beautiful colors and the cut is flattering on all body types. It even has a slit so you can show a little leg while still feeling like you are covered.
You can wear this dress straight into fall by pairing it with a denim jacket, making it a perfect piece even if your reunion is later in the year. Jenny's reunion weekend is capped off with a family-friendly gathering at a classmate's winery and brewery, and this dress would be perfect for that event as well.
Free People Maxi Dress | Earrings
Dress It Up For A Nighttime Affair
Whether it is a seated dinner or a cocktail reception, these looks will make a statement in all the right ways.
Allison Joy Lace Dress | Allison Joy Mesh Insert Dress | Allison Joy Windowpane Jumpsuit
Do you have a reunion this year?  What are you wearing?