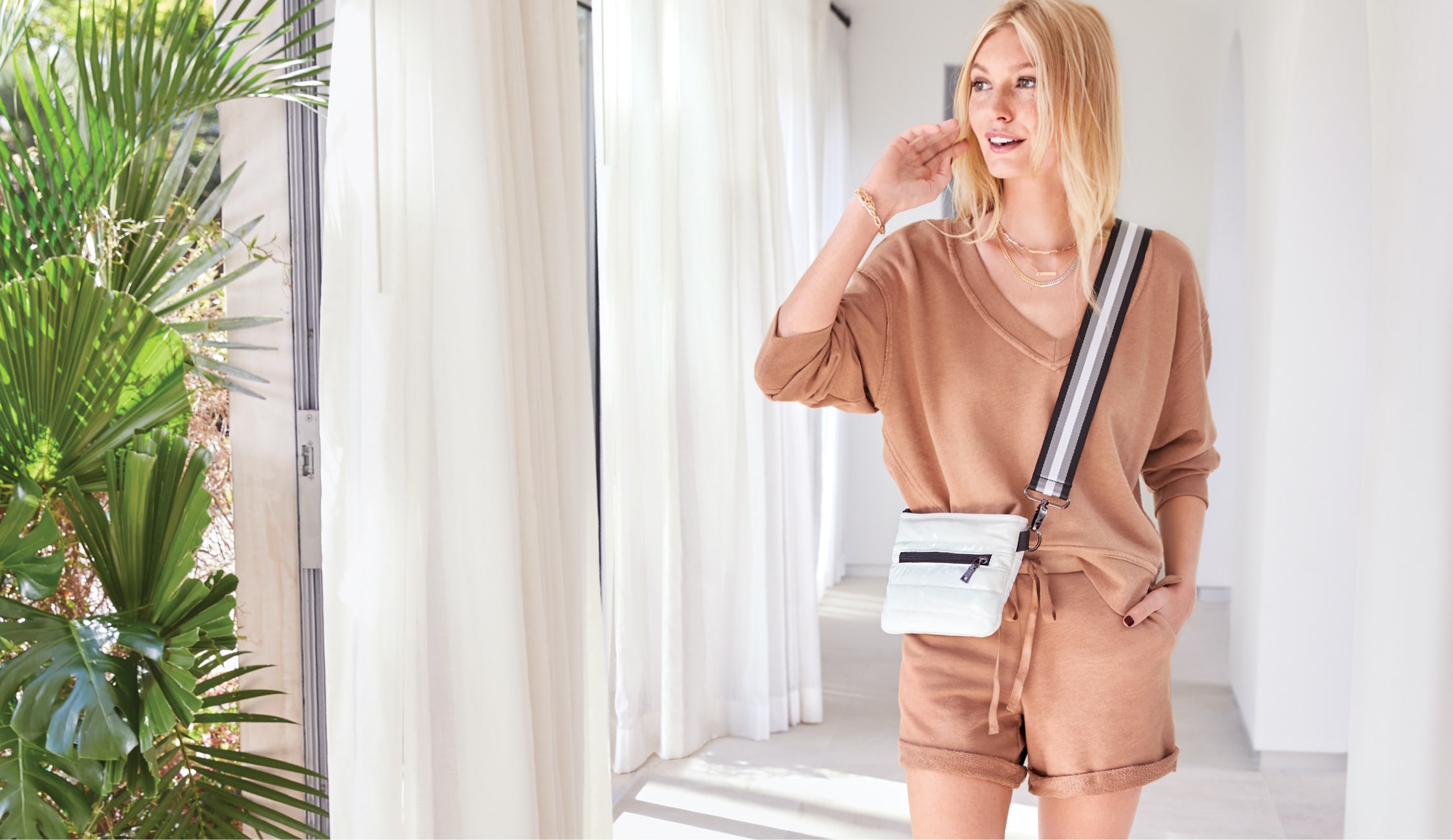 Over the last year, 3 Days 3 Ways has become one of our most popular styling series. Every Saturday on Instagram, Heidi picks a popular piece and styles it three ways for the three days in your weekend. The series is all about versatility and offers inspiration for getting the most out of your favorite pieces.
This month's 3 Days 3 Ways feature—you may have seen it in your February catalog—is our Michael Stars shorts set. As you start to think about what you need for spring, balanced with what you can wear now, this set is your best bet. In chic terracotta (loving this color!), the matching top and shorts are perfect for staying cozy at home, and running around if it's already spring where you are! The next day, break apart the separates and pair them with denim, cutoffs, graphics or tanks to create a completely new outfit. 
We love how mixing and matching this set keeps your look fresh all weekend (and all season!), while maximizing the wear you get from each piece. It's the perfect starting point in creating your own mini capsule wardrobe or packing for a spring getaway.