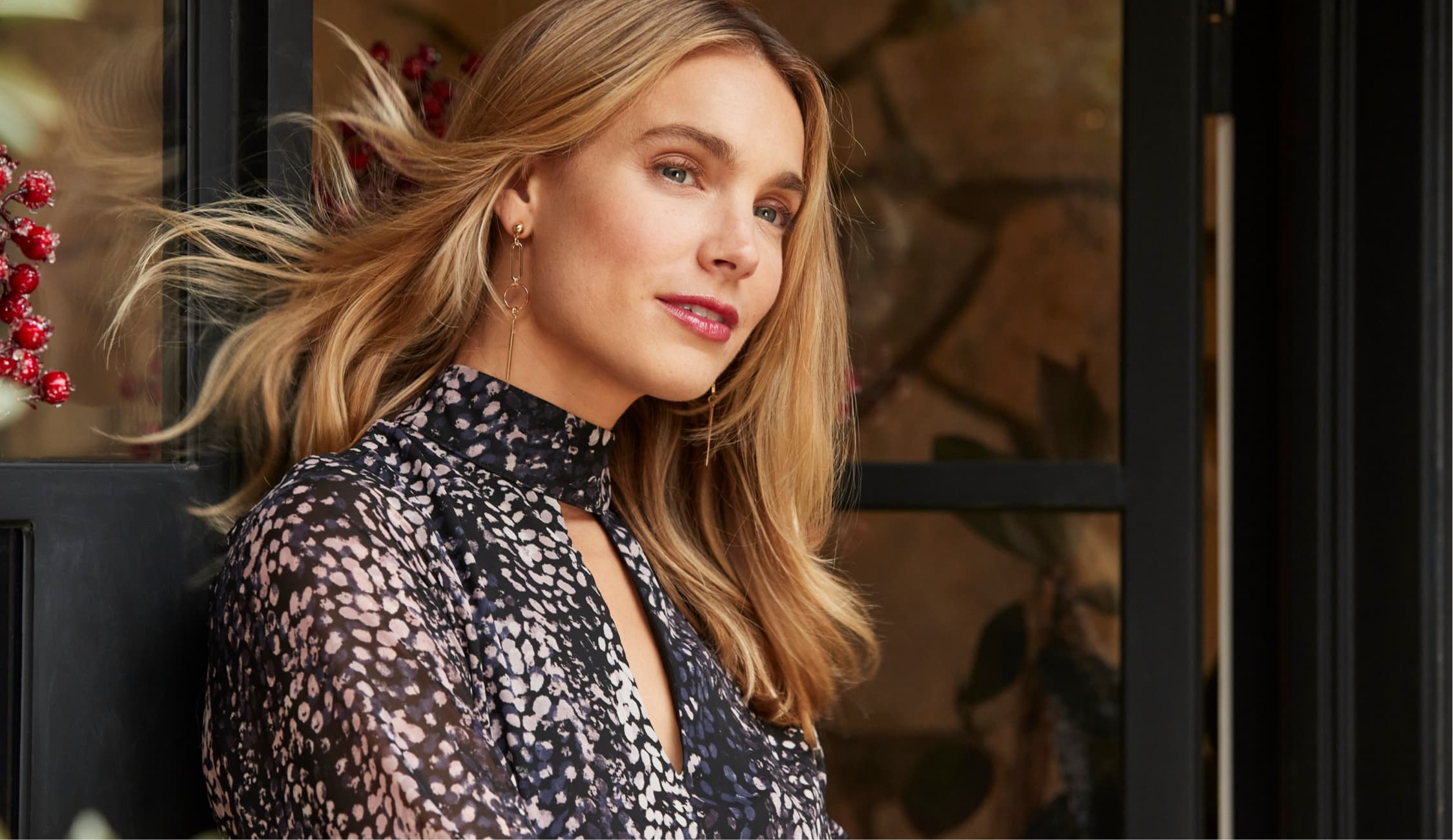 Is it just us or is December flying by? The Christmas holiday is right around the corner and that means New Years is super close behind—eek! If you're still searching for the perfect New Years Eve outfit, we've come to the right place—we've got two gorgeous dress ideas and some fun tops, too. Read on!
1. A tiered midi dress.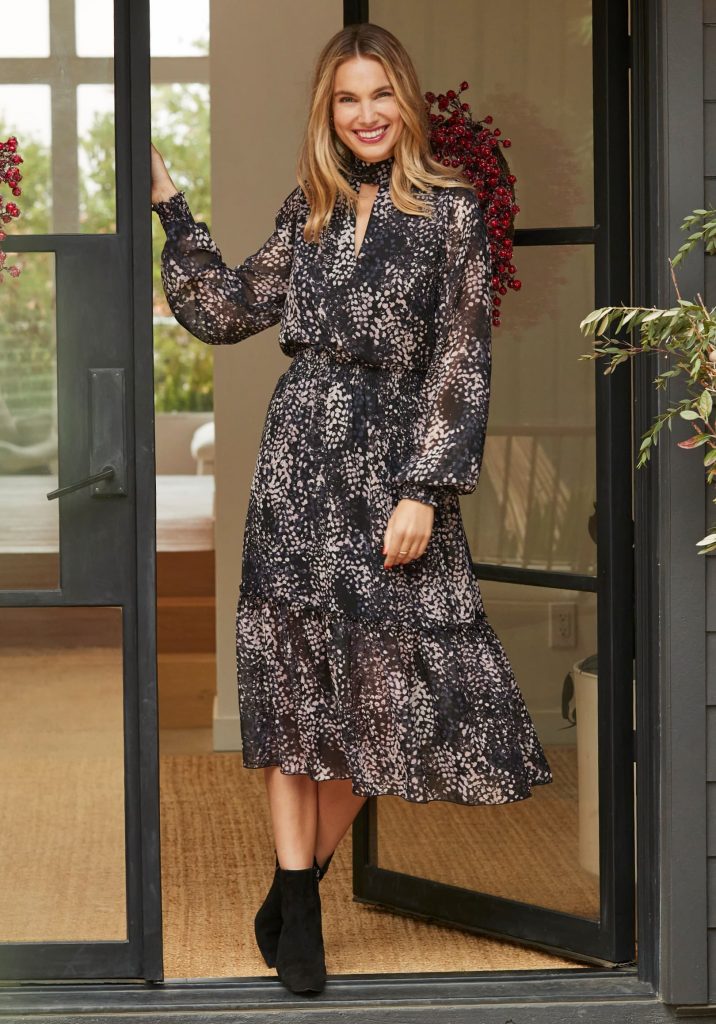 The flirty keyhole adds an unexpected detail to this stunning dress. It's a piece you'll love for a new year's celebration, but the neutral palette makes it great for spring, too! Pair it with booties and dance the night away in the tiered + flowy silhouette.
Shop the look: Shop Georgette Midi Dress | Shop Schutz Bette Booties
2. A top that shines.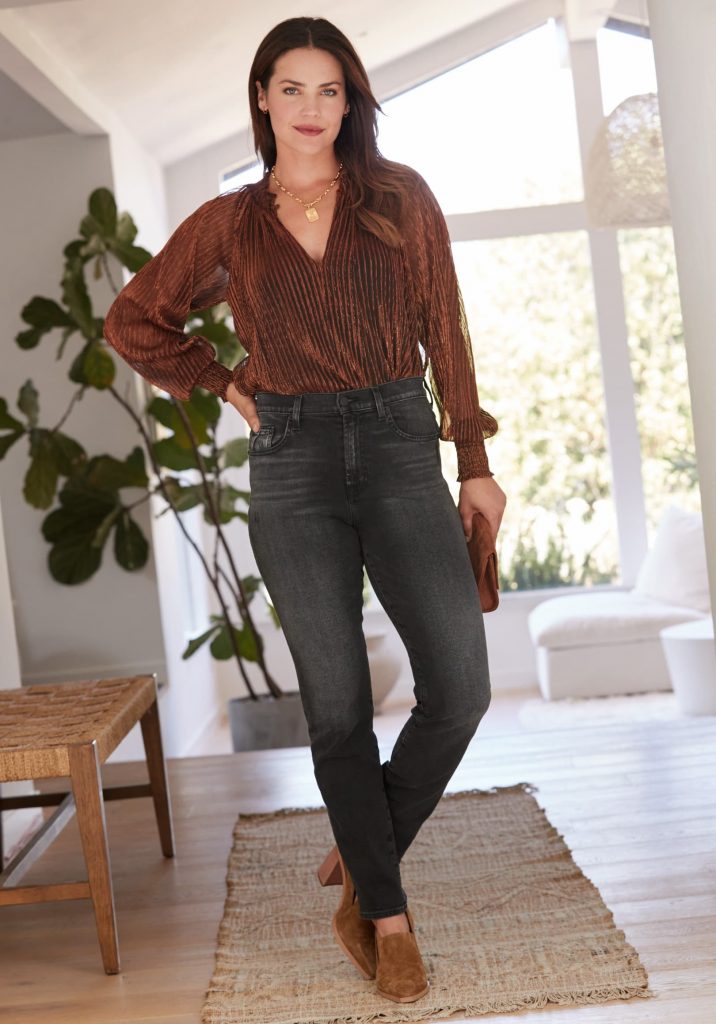 This metallic bronze top (with a fun statement sleeve!) is just the right amount of party. Pairing with dark denim gives it a bit more edge ideal for late night toasting, whether out and about or at home.
Shop the look: Shop Ali Sheer Shine Top | Shop Black Denim
3. A chic dress (with stretch!).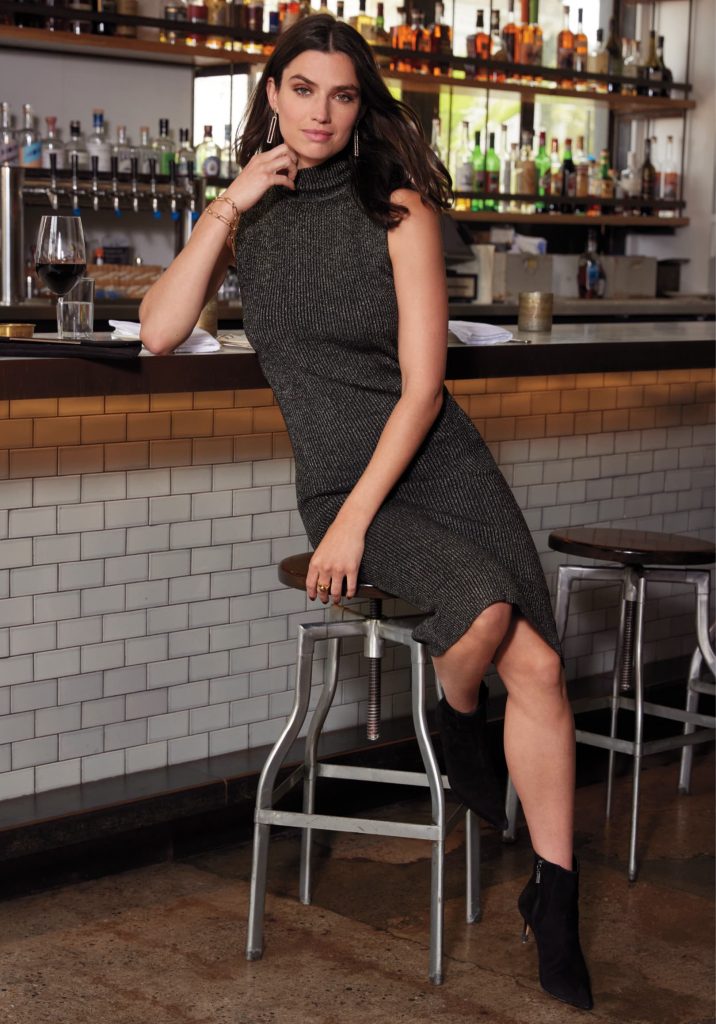 This standout dress (exclusive to us!) has been a best-seller this holiday season. The subtle metallic detailing and tons of stretch ensure it's as chic as it is comfortable. Pair with a moto jacket and hit the town!
Shop the look: Shop Nina Sparkle Dress | Shop Marren Moto Jacket
4. A sexy satin blouse.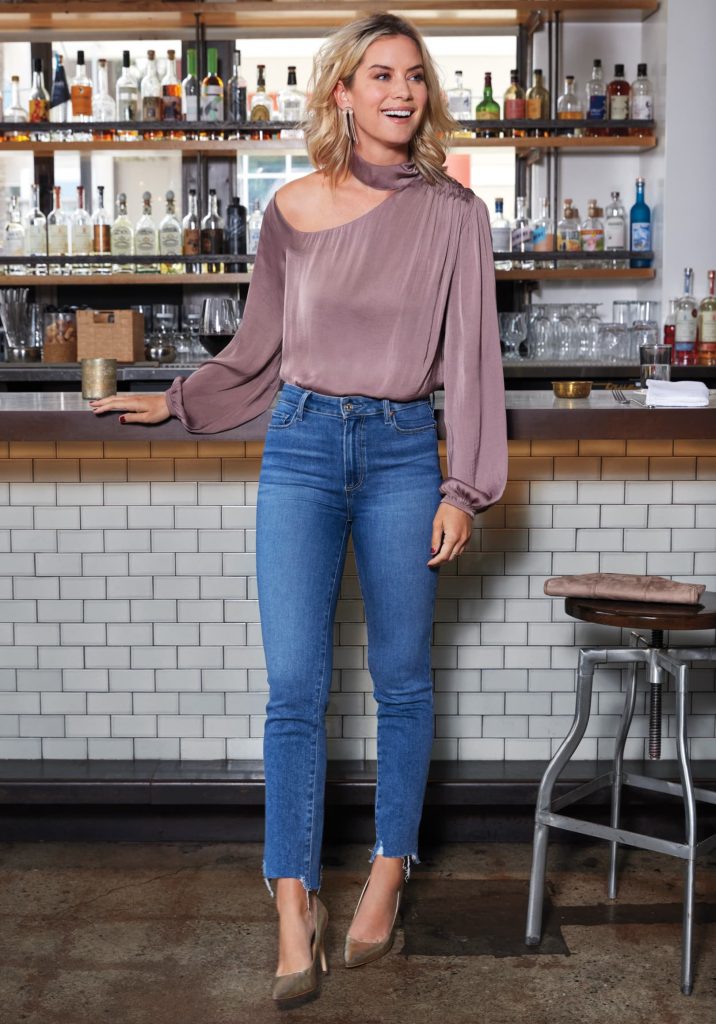 This statiny blouse serves up major drama thanks to the cut out that reveals just the right amount of shoulder. The flowy sleeves finish the look, which is ideal with skinny denim to keep the proportions balanced. Grab your favorite heel and let the countdown begin!
Shop the look: Shop Piper Satin One Shoulder Blouse | Shop All Skinny Denim | Shop All Heels
Find Your New Year's Look With EVEREVE
Want more inspo? There's always something new to shop in new arrivals! And don't forget to check out the December Lookbook, and the EVEREVE TV episode where Ash pics her favorite looks from the month. Happy New Year!