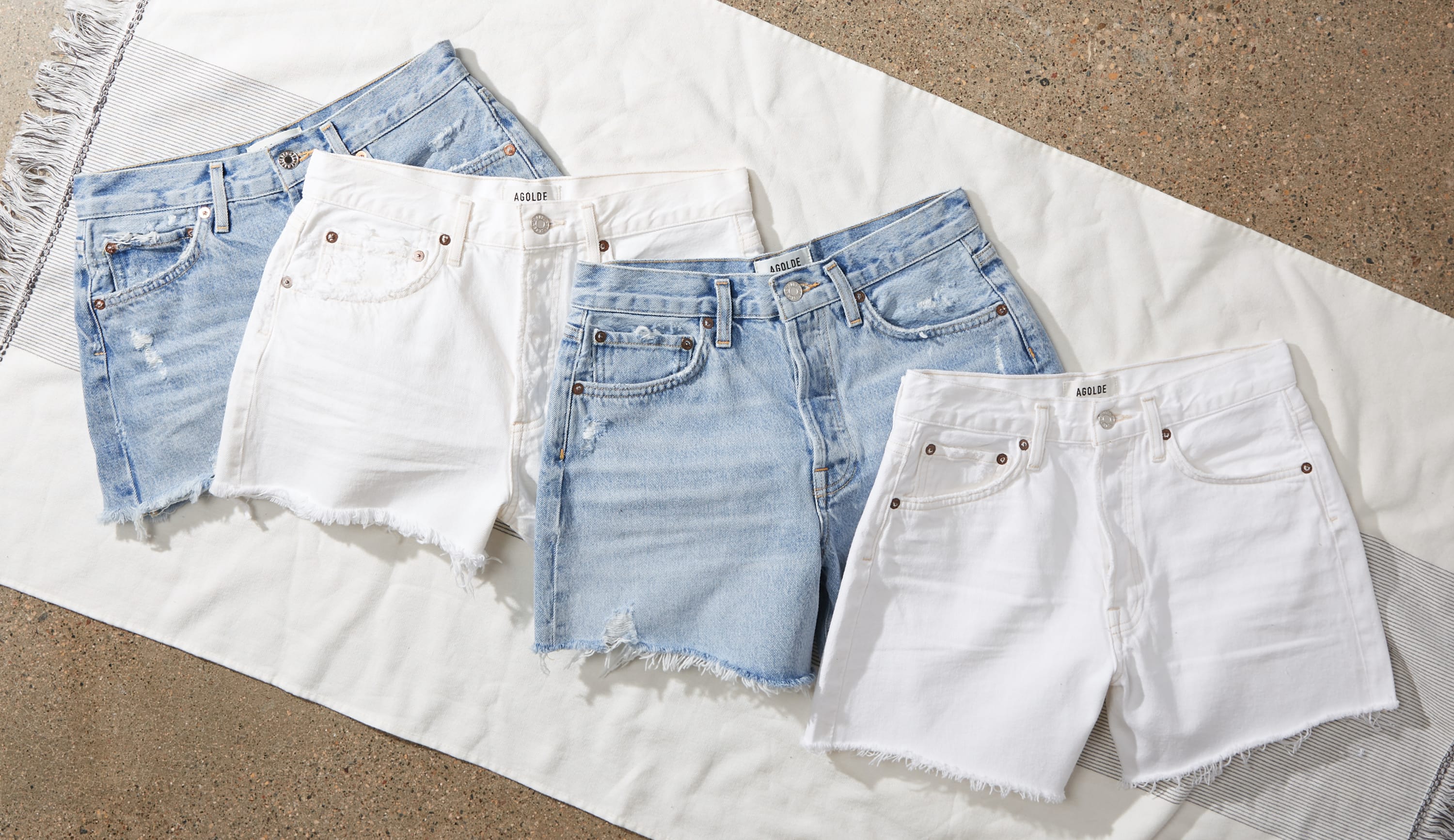 How's your spring shopping going? Are you ready for shorts weather? Cutoffs are one of the top 5 pieces you need this season (on our Hit List!)—they're an everyday go-to during warm weather (perfect with tees, tanks and short-sleeve sweatshirts) and the easiest way to add a little bit of edge to your look. And this season there are more styles and lengths to choose from than ever, making it easy to find your new favorite pair.
Read on for all the details on the #1 cutoffs everyone needs in their closet and our best-selling pair ever: the AGOLDE Parker, now in two lengths!
The Short Parker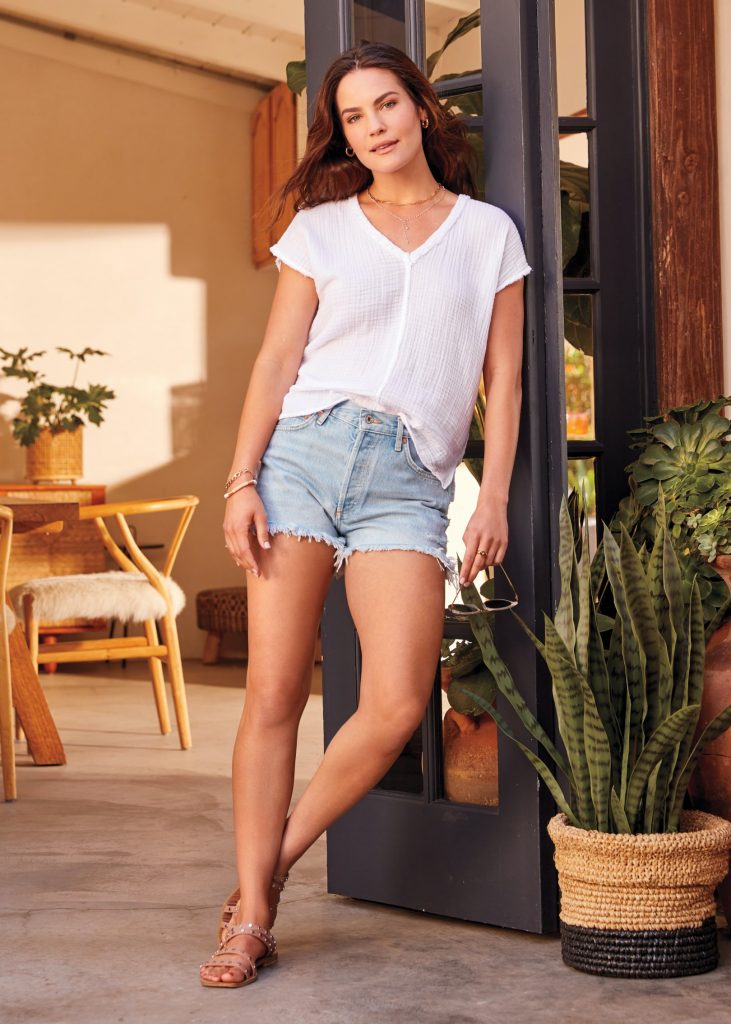 If you're looking for a pair of cutoffs to add to your collection that finally make you LOVE wearing cutoffs, you have to try the AGOLDE Parker. Nicknamed by Heidi "the magic cutoff," the Parker is our best-selling pair of cutoffs in 18 years of EVEREVE history. Why? You all love its vintage look, washed-down (not stiff) feel, flattering high-rise, short-but-not-too-short length and the wider leg opening that doesn't pinch or squeeze your legs! It's relaxed enough where you won't feel restricted, but has enough shape to be flattering. We're convinced it has leg-lengthening superpowers—and it now comes in 3 colors: the original Swapmeet blue, black and white. One of each please!
The Long Parker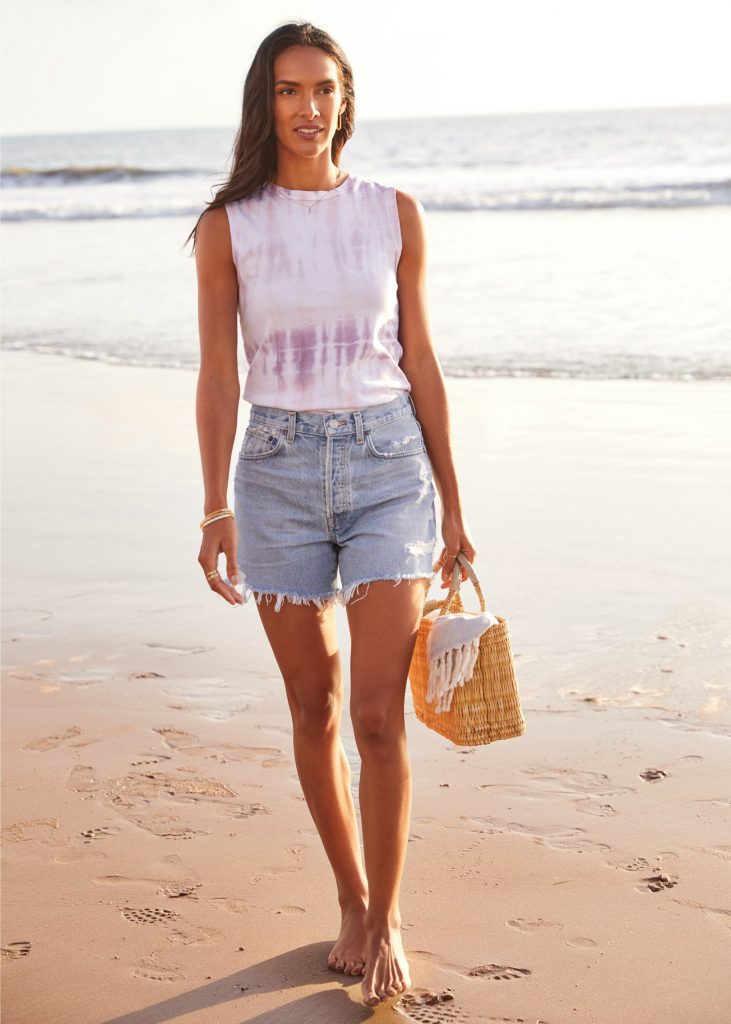 And as if one Parker wasn't good enough, the best seller now comes in two lengths! The NEW Long Parker is the same fit as the Short (grab your true size), but almost two inches longer and so easy to wear. The longer length is the new, on-trend look for spring/summer. It's a must if you want to give your look a right-now update, or if you're more comfortable with a little more leg coverage. It has the same wider leg opening and relaxed fit and feel that we love about the original Parker—and that makes both pairs so flattering. Love!
Q: So, which Parker should I choose?
A: Both the Short and Long Parker are easy wins, whether you plan to wear yours for every day, a spring getaway or weekend trips to the beach. You can't go wrong with either length—choose whichever one gives you the look you want! Or why not grab both?! The Short Parker is the classic cutoff look, great for when you're feeling "leg confident" (we all have those days!). And the NEW Long Parker is perfect if you're craving an updated look (or just want those two extra inches of coverage!). It never hurts to have a couple pairs of great-fitting cutoffs on hand, and the Parkers are just two more very good reasons to get excited for warmer weather!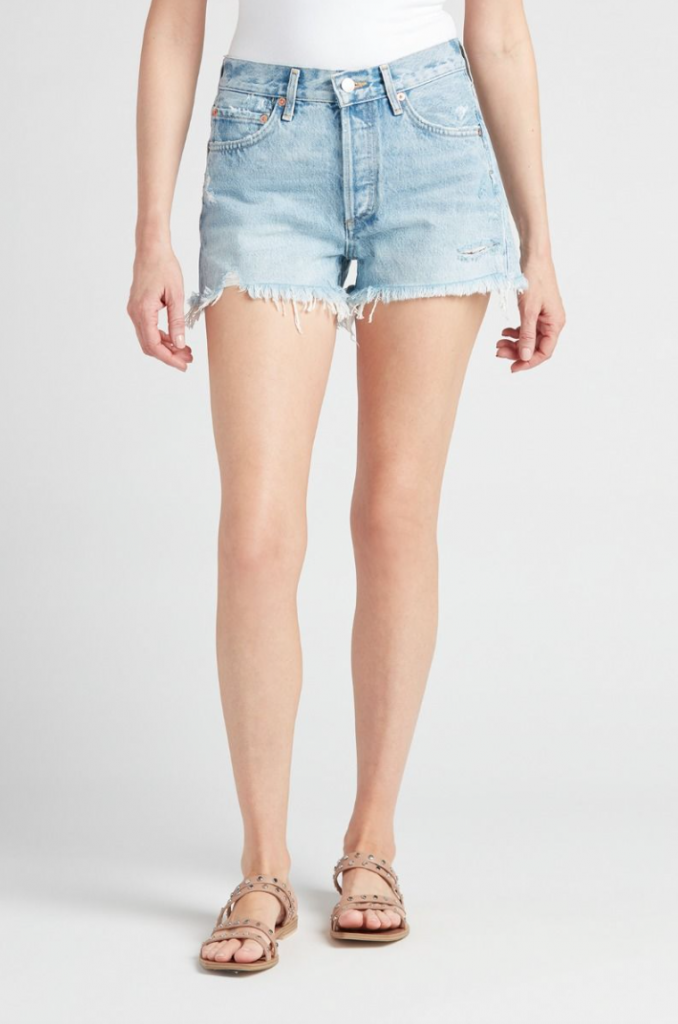 SHORT PARKER (also in white and black) | LONG PARKER (also in white)
Want to see the AGOLDE Parker in action?
Heidi tries on the Long and Short Parkers in this episode of EVEREVE TV, and see our whole style crew wearing their favorite Parkers here.
SEE WHAT OTHERS ARE SAYING
There are 95 five-star reviews of the Short Parker (and counting!).
"After reading all the positive reviews and seeing these on several IG stories I decided to give them a try. These shorts are EVERYTHING. They fit great. I ordered my regular size in Agolde, they look amazing and I loved the light destruction. These are the shorts that you wish you had in your closet. I've since purchased the white as well. Bring on summer!" —Jeanna B.
"Perfect everyday shorts that are my favorite denim shorts by far. I got my first pair at Evereve at the beginning of the season and loved them so much that I just bought another pair." —Jenya F.
"New favorite shorts! The fit, the wash, the feel, the style of these shorts are 2nd to none. I loved my first pair so much I picked up a 2nd pair and am looking to purchasing every color available 😍" —Marie G.
"I've spent years looking for the perfect denim shorts and I finally found them. Now I see why they have so many great reviews- they really are that amazing! They're not too short and they fit perfectly around the waist." —Alyssa B.
"Will carry me through MANY seasons so well worth it! I've got a smaller waist and much bigger thighs. These shorts are a dream. Purchase true to waist size, you can even size down if in between. Not stretchy or clingy. Loose fit." —Kathleen K.