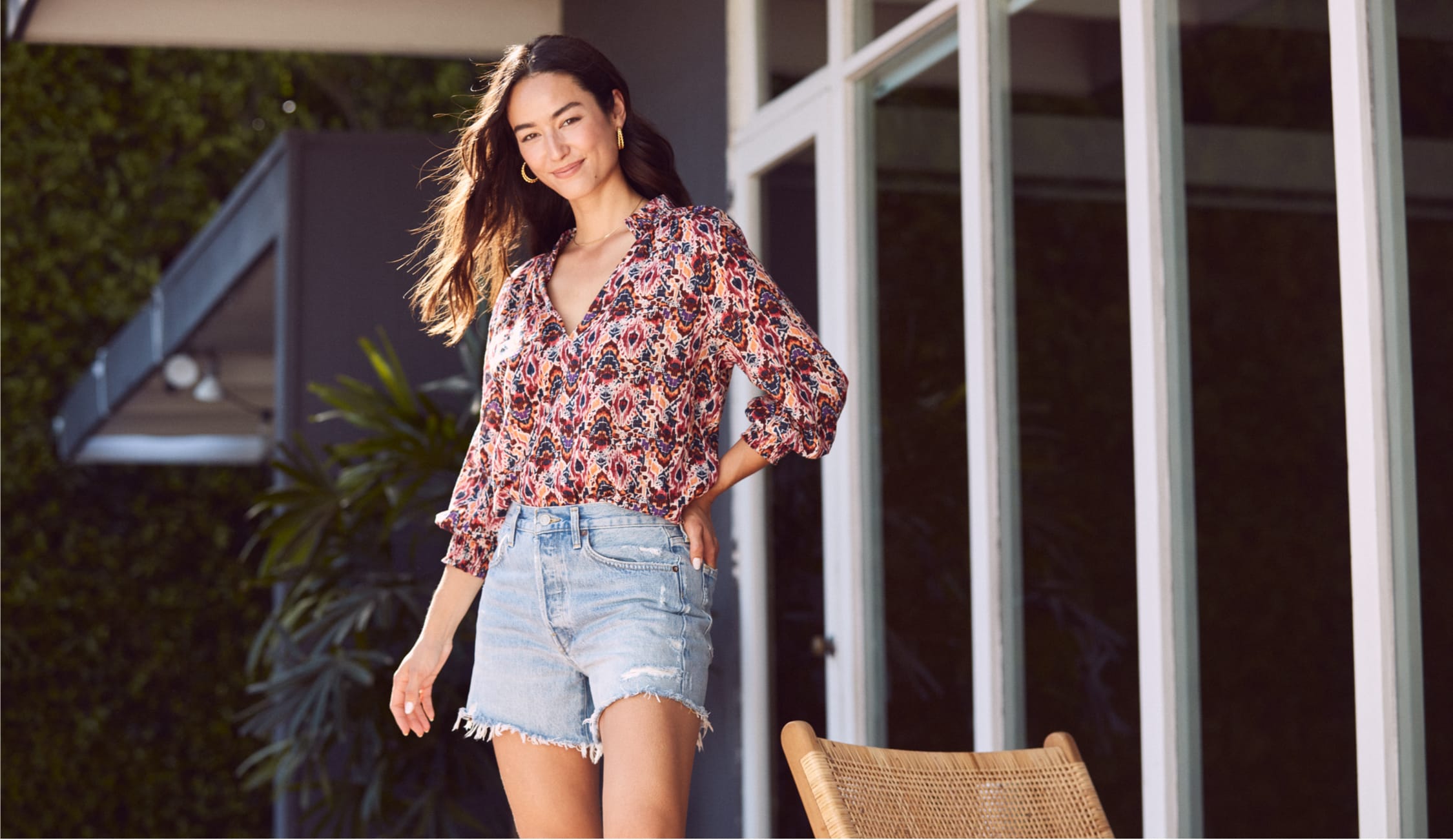 It's hard to believe fall is right around the corner! Summer is wrapping up all too quickly, and it won't be long until we're back in the swing of all things fall. And you know what that means—the annual visit to the pumpkin patch. And who doesn't wrangle their children for this afternoon of fall fun without the hopes of one great family picture (holiday card, check!). So we've wrapped up some festive fall ensembles that are pumpkin patch worthy, but even better for everyday life, too.
1. Cropped Jacket and Flare Denim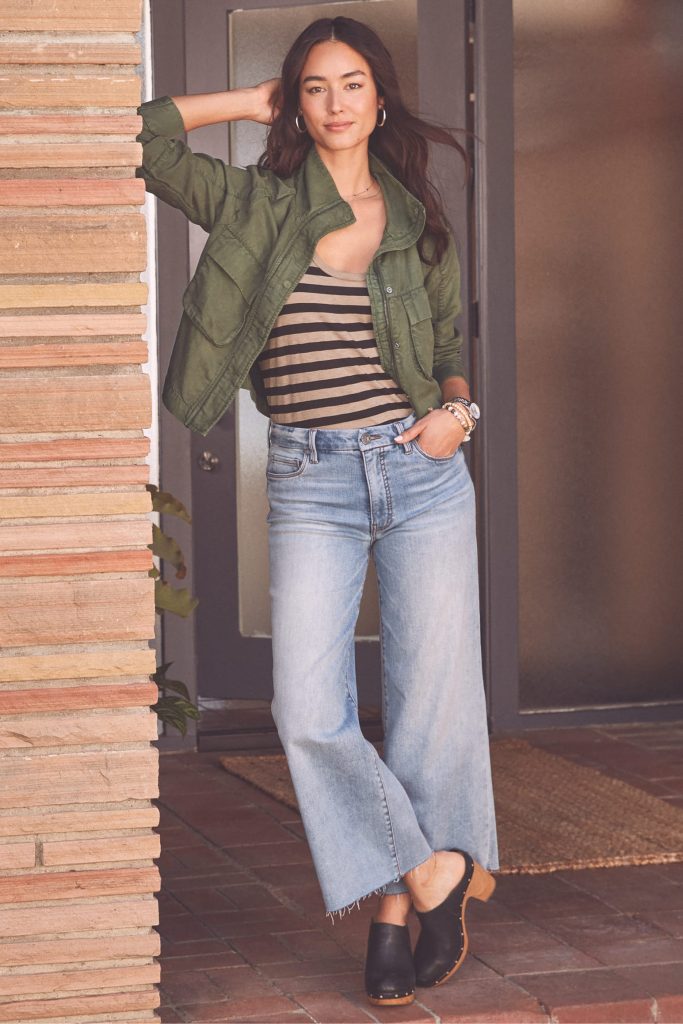 We love everything about this look, especially the versatility. The cropped jacket feels distinctly autumnal, while layering it over a tank gives you options in case the forecast is still warm. Wide leg denim is easy, while clogs are relaxed and comfortable.
Shop The Look: Shop Chloe Jacket | Shop Meg Jeans | Shop Tori Stripe Tank | Shop Demi Clogs
2. A Stunning Blouse and Cutoffs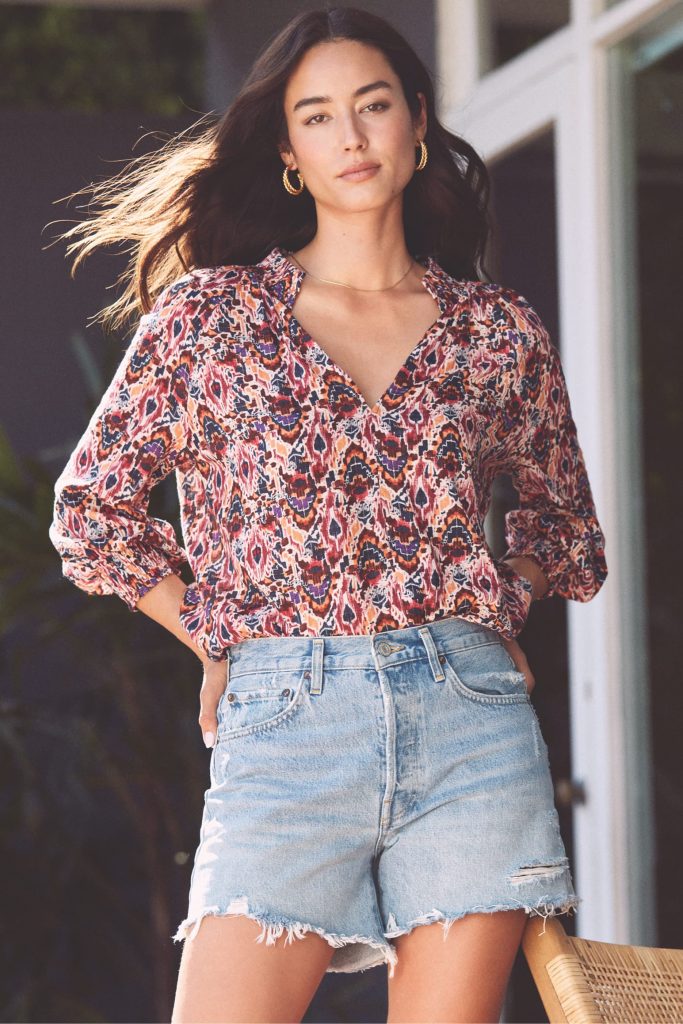 If you live in a warm climate, chances are the fall vibes will come from your wardrobe, not the forecast. Enter this combo—a gorgeous ikat blouse in rich, fall hues, paired with our favorite cutoffs. The top feels seasonal, while you can't go wrong chasing after kids in the best-selling Parker shorts.
Shop The Look: Shop Ikat Blouse | Shop Parker Long Shorts
3. Plaid Shirt and Flare Denim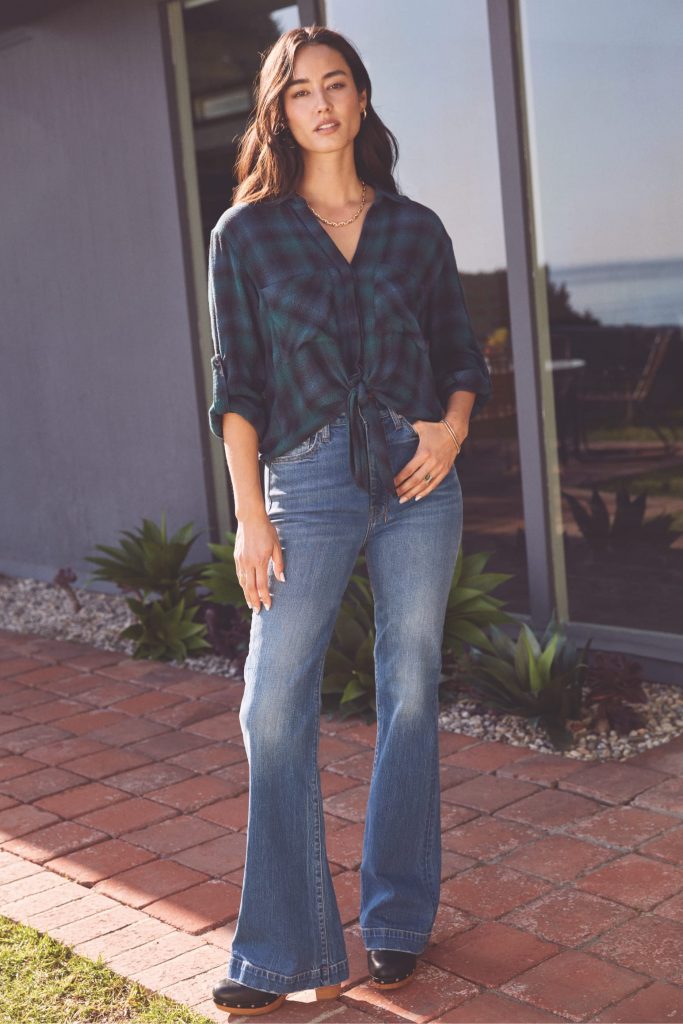 Of course we had to include plaid! Nothing says fall like a new plaid button-down and this one features a fun tie front. Pair with trendy flares and it's a look you'll wear all season long.
Shop The Look: Shop Tie Front Shirt | Shop Ultra High Rise Doja Jean | Shop Demi Clogs
4. Chic Romper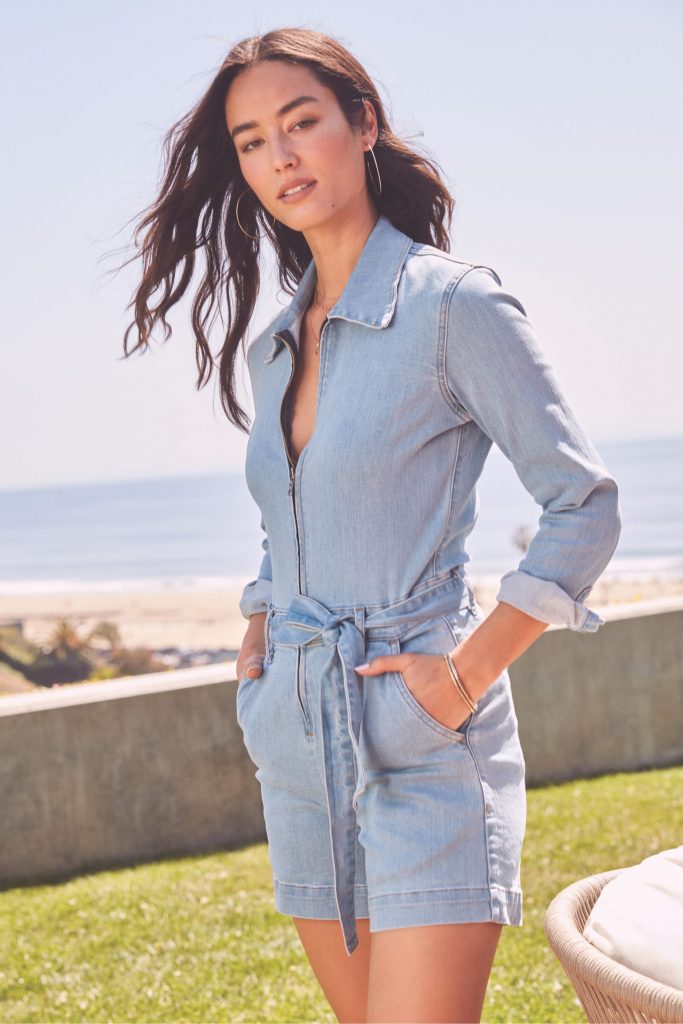 Another great warm weather option, this incredible romper from Rivet Utility makes dressing simple—it's a one and done piece that's easy to match to everyone else in your family (this denim wash plays well with anything!).
Shop The Look: Shop Trendsetter Long Sleeve Romper | Shop All Rompers + Jumpsuits
More fall vibes?
Check out our latest lookbook. To find your perfect flare denim, visit our new Denim Guide.