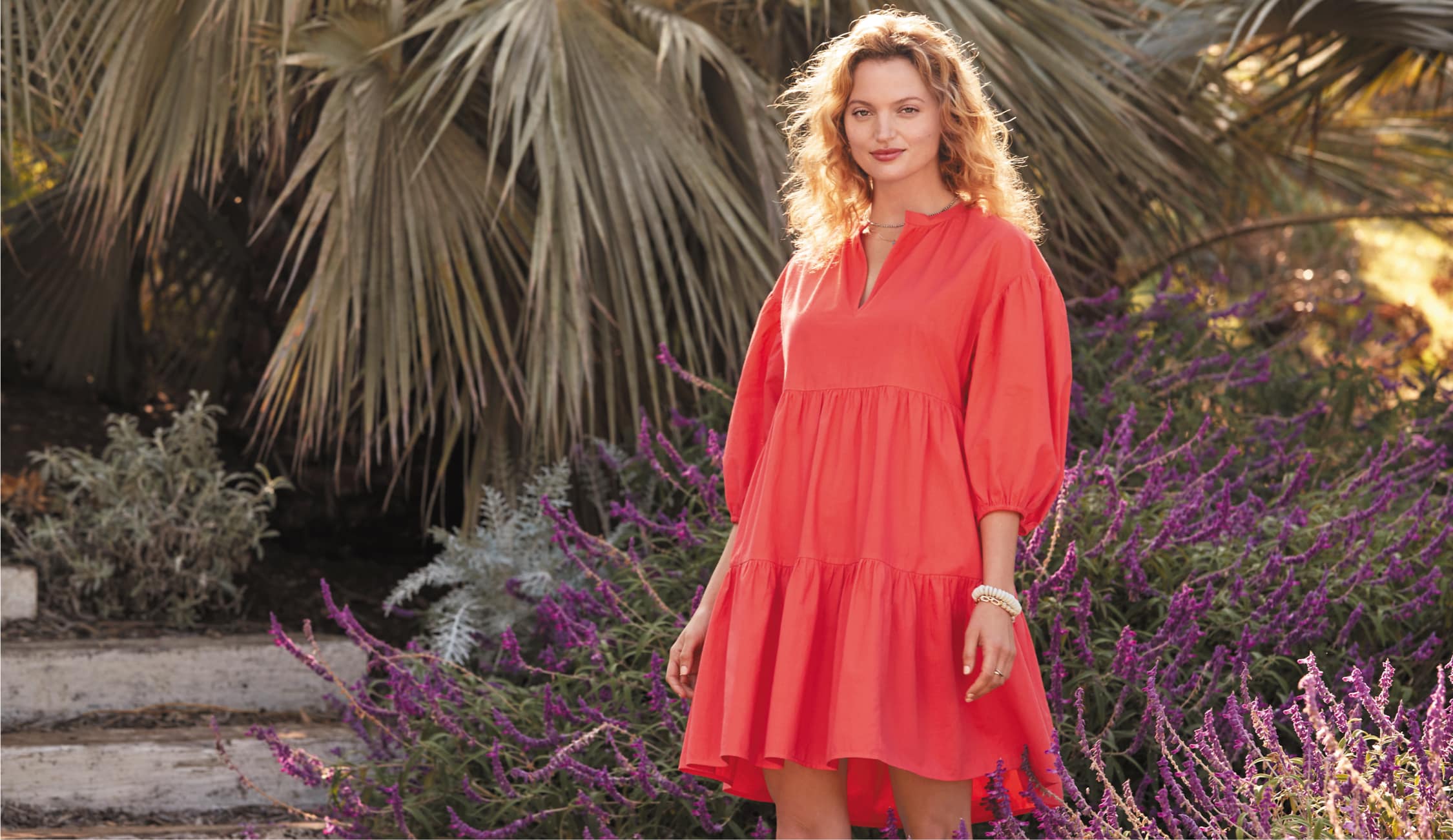 On-trend style, effortless comfort and tons of versatility—the tiered dress is the easiest piece for spring. Here, a few of our favorites definitely worth a look.
1. Best for vacation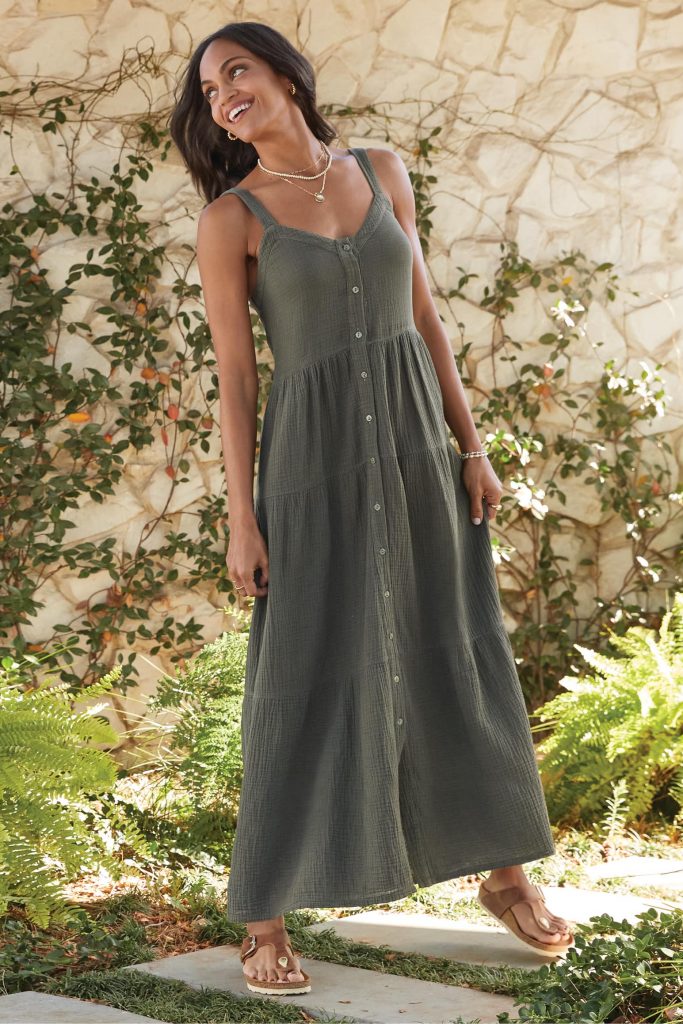 The beauty of tiers is that they create flowy movement…this isn't a body-hugging silhouette. Comfort is guaranteed—key for getaways where indulging is 100% encouraged. Try this great gauzy option which is super soft and packs in a pinch (it's forgiving of wrinkles!).
Shop The Look: Shop EVEREVE Lila Gauze Buttondown
2. Best for a spring occasion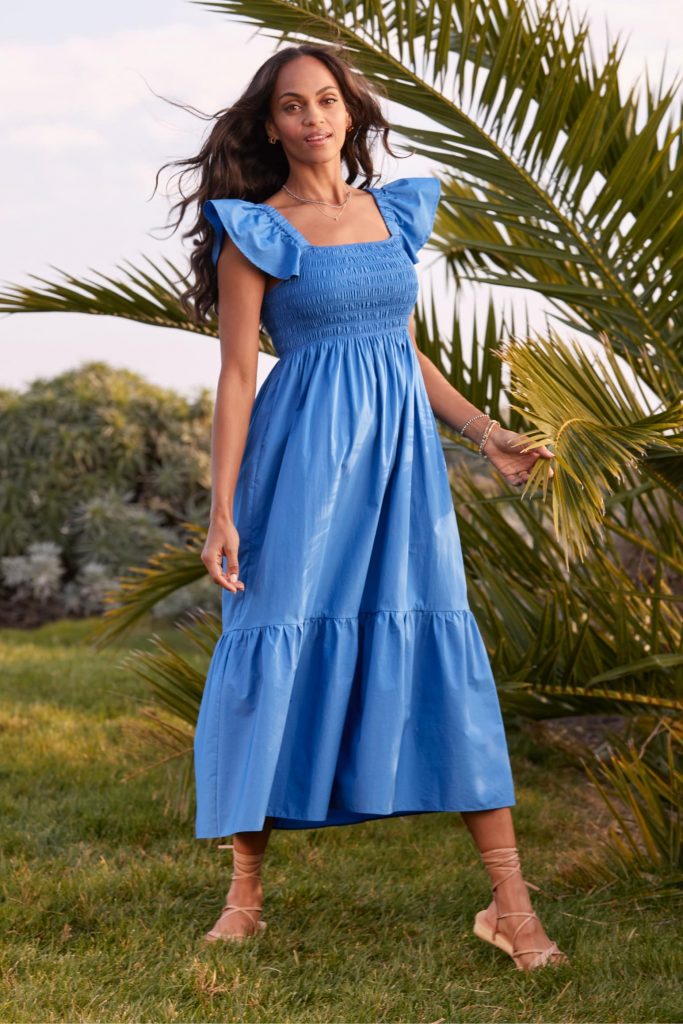 Celebratory occasions are back on the calendar and this smocked option from O.P.T. is the ideal wardrobe choice. It's midi length is appropriate for a baby shower, birthday brunch or even an outdoor spring wedding—just match the shoes accordingly.
Shop The Look: Shop O.P.T. Tuscany Dress
3. Most versatile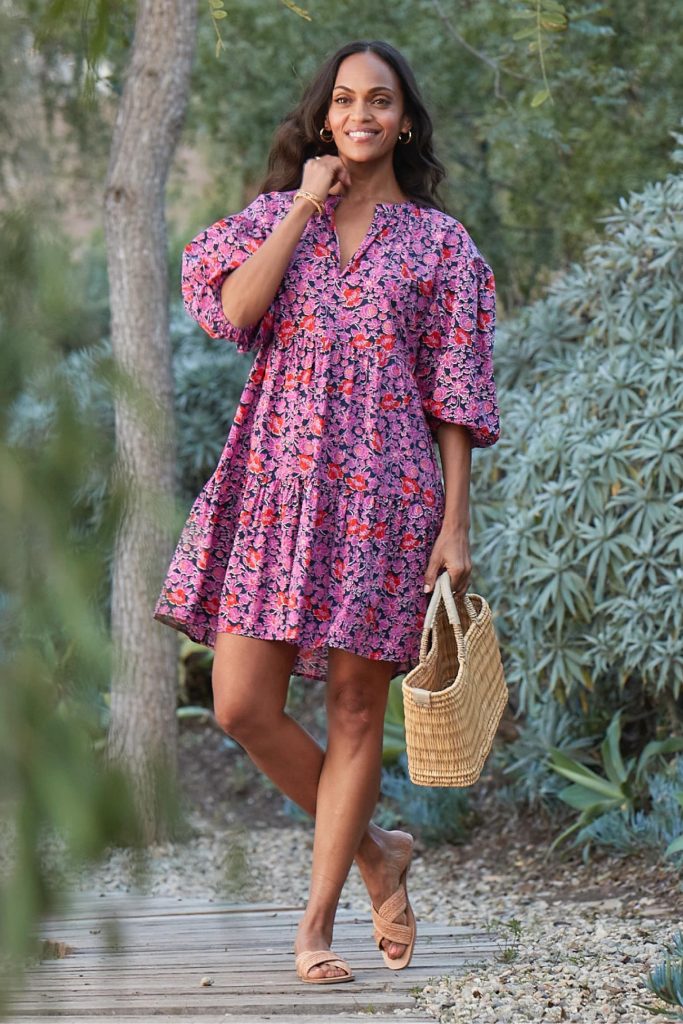 We've designed this exclusive dress to not only fit like a dream (that dropped seam below the bust is super flattering!), but to be the piece in your closet you reach for over and over again. Date night? Perfect. Kid's concert? You bet. Backyard drinks with friends? Toss it on. It definitely will live up to its name: The Anywhere Dress. Plus, it comes in three colors—grab a favorite today.
Shop The Look: Sundry The Anywhere Dress
4. Best for the weekend hussle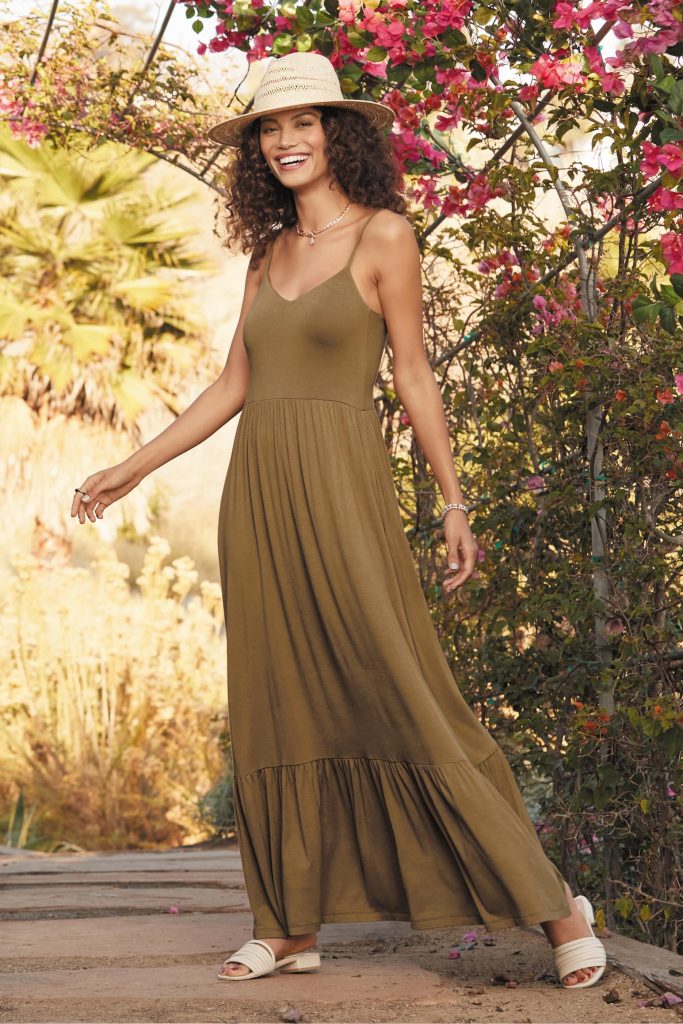 If you're bored of activewear, consider a tiered dress is soft, jersey fabric—it's comfy and the flowing tiers aren't constricting, so you can run errands with ease. Best of all, a quick sandal switch and it's good for a last-minute dinner invite, too.
Shop The Look: Shop EVEREVE Eloise Dress
More dresses to love!
We've got new styles dropping daily! Plus Mel shares the three styles you need right now over on EVEREVE TV.