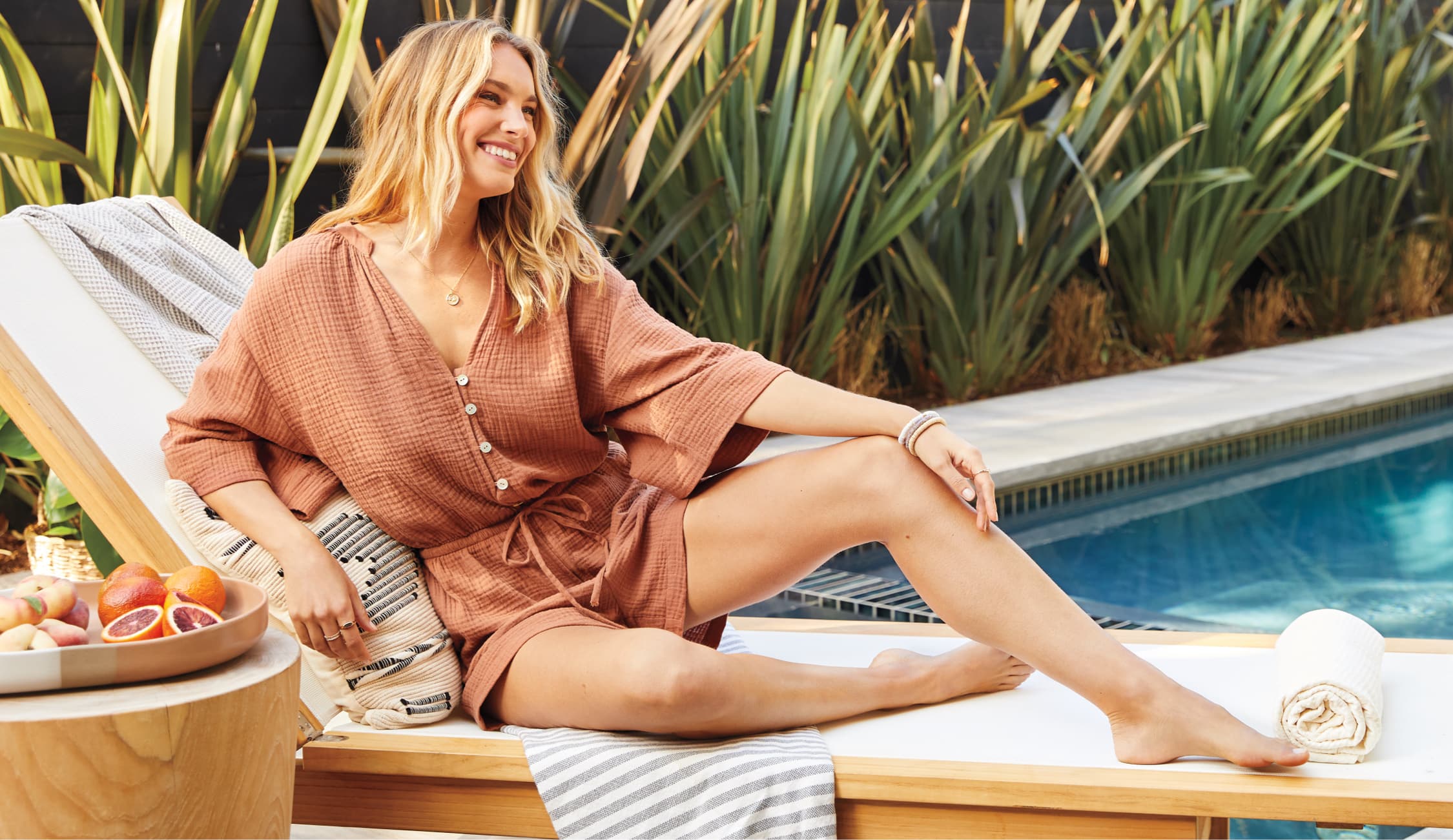 One question we're getting from so many of you on Instagram is what to wear for date night. As the weather warms up, you're all so ready to go out (maybe even beyond the backyard, finally!)—whether it's with your S.O. or girlfriends—and your closet full of sweatshirts just isn't cutting it. Scroll for three easy and chic ways to show a little skin and get dressed for date night THIS WEEKEND. Just add a spicy marg!
White Halter + Denim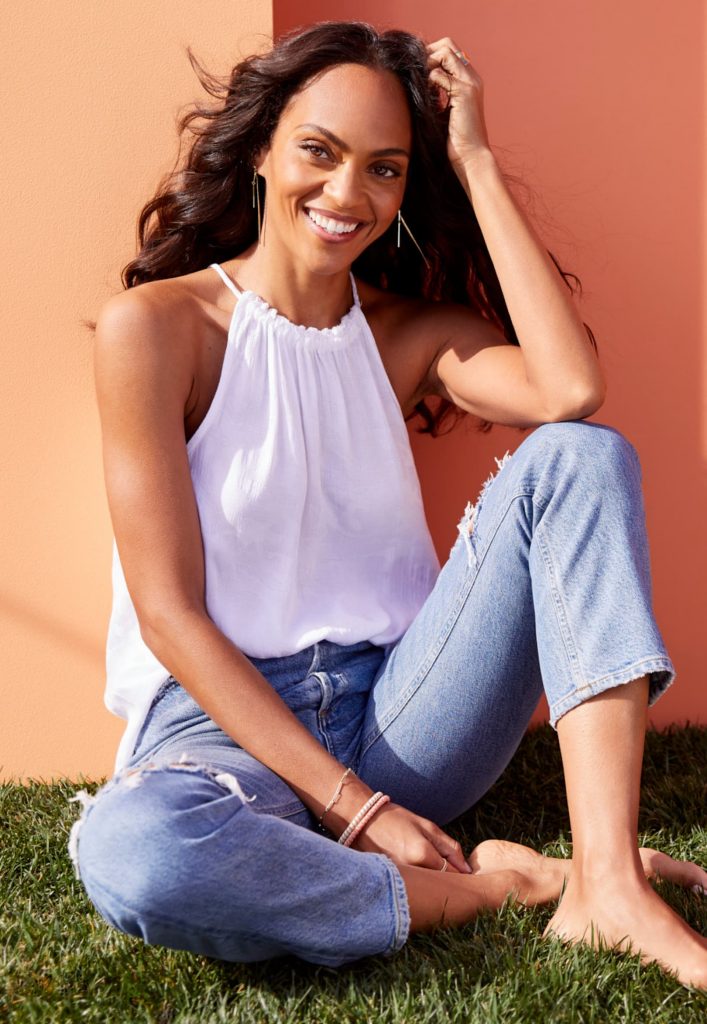 A cute top and jeans is our forever-favorite going-out combination. Halters are flattering on everyone and a sure sign summer has arrived. This one from Cloth & Stone just dropped (see it in the May catalog)—it has a subtle camo print and adjustable neckline so you can control the width of the halter. Half-tuck it into cropped jeans or let it hang open.
Shop the Look: Cloth & Stone Halter | AGOLDE Riley Jeans | EVEREVE Bracelets
Off-The-Shoulder Top + White Denim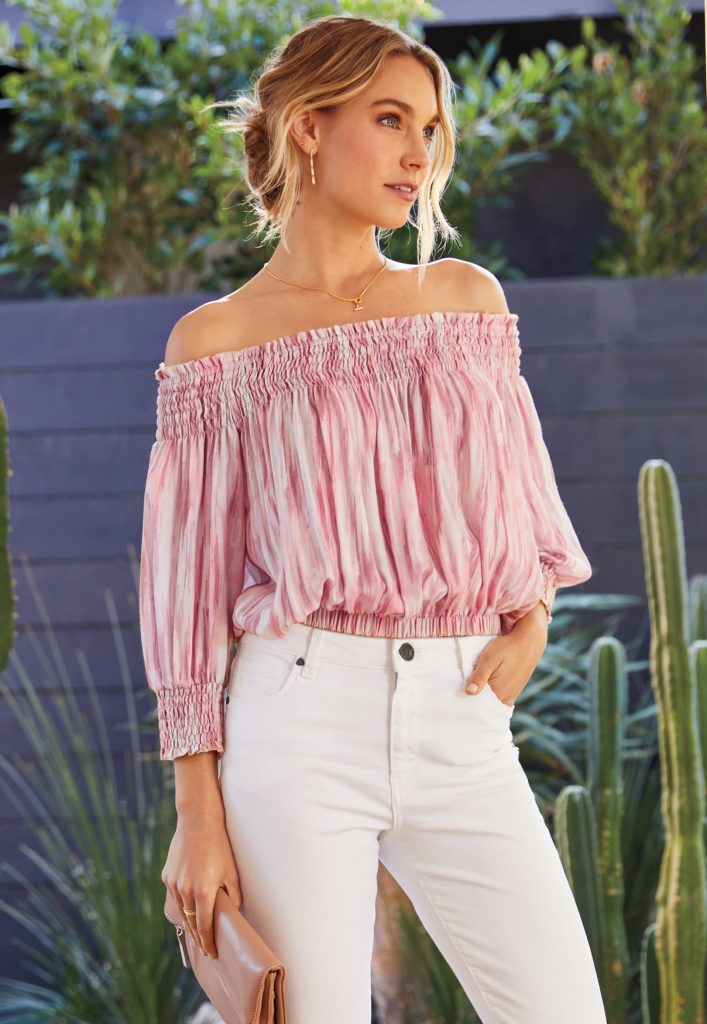 If prints are more your jam—or you love to rock some color—this off-the-shoulder top is for you! Note: this is not the OTS top of several years ago. This one has smocking (on the neckline and waistband) so it's comfortable, stays in place and you don't have to worry about tucking. It's perfect if you prefer a little more arm coverage, too! Pair it with white skinny jeans (yes, you can still wear skinnies)!
Shop the Look: Roan + Ryan Top | Kut Reese Jeans | EVEREVE Necklace
Romper or Jumpsuit
If you want a look that's even easier (one piece and you're done), rompers and jumpsuits are great options. Rompers are also breezier and better in hot weather than denim, so if temps are already toasty where you are, grab a few ASAP! We love this gauze tie-waist Z Supply romper in the earthy terracotta color of the season—effortless and chic, day and night.
Shop the Look: Z Supply Romper | EVEREVE Necklace + Bracelets