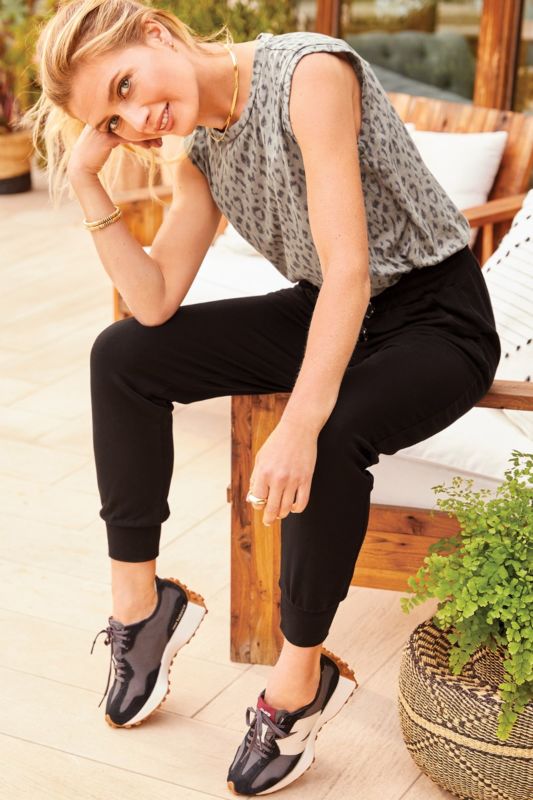 It's that time of year again; the days are getting longer, hotter, and your cherished week-long summer vacation is right around the corner. Whether you've planned a long road trip with the family, or are flying to your dream destination, we know that you'll want to be looking and feeling your best!
When it comes to finding the perfect looks for your summer adventures, EVEREVE has you covered. Today we're sharing a few of our favorite summer travel pieces that will help you feel stylish no matter where the road takes you.
1. Cropped Joggers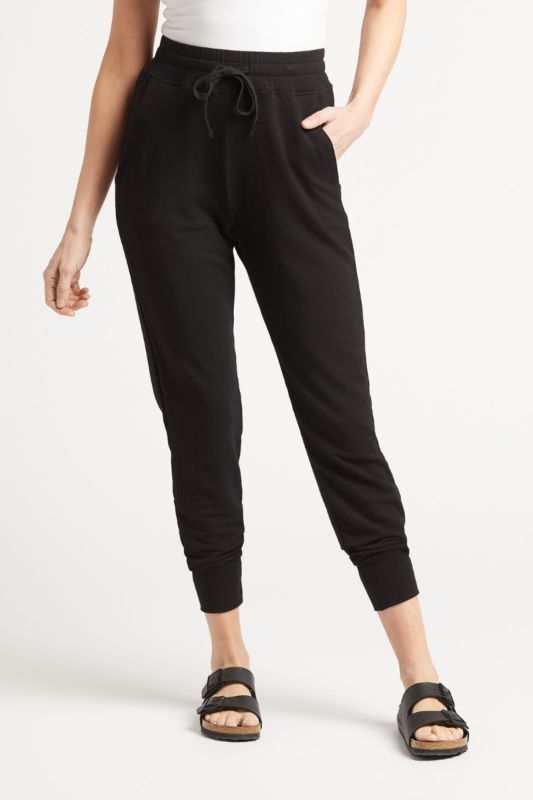 A pair of cozy, soft joggers is a travel essential for staying comfortable in the car or airport air conditioning. Paired with slides and a tank, joggers are a great casual choice for summer travel. Complete the look with some jewelry and your favorite travel bag!
Shop the look: Everyday Cropped Joggers
2. Soft Tank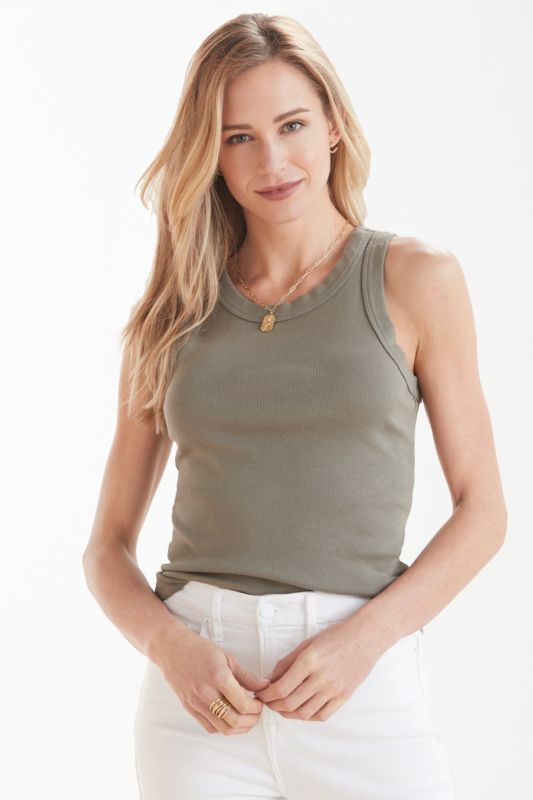 An essential summer tank top is the foundation for any travel outfit. Pair with statement-making accessories and wide leg pants for an effortless yet stylish look. If you're looking for a more casual aesthetic, pair with joggers or soft shortsl. Whether you're relaxing in the airport before takeoff or reading the next best romance novel on the plane, a soft tank will have your back every step of the way.
Shop the look: Boatneck Tank
3. Pocket Shorts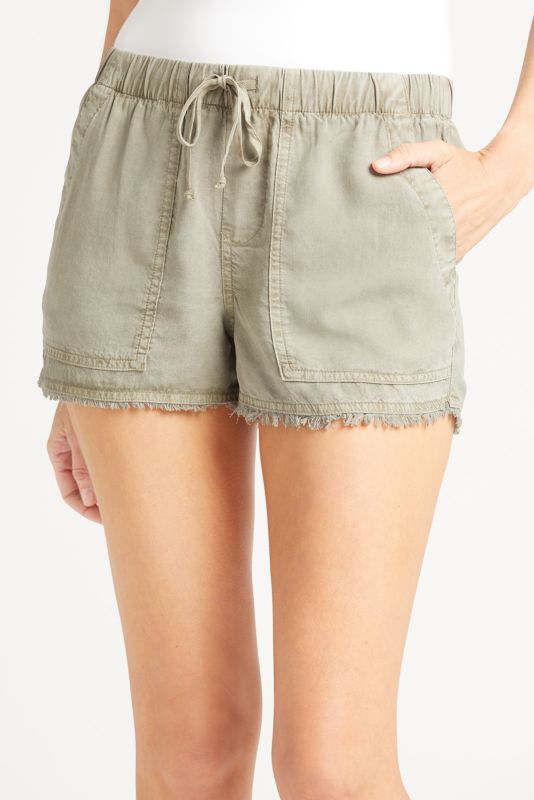 Let's be real, who doesn't love pockets? Shorts with large pockets are perfect for storing your phone, wallet, and whatever else you need while on the go. Drawstring or paperbag shorts are a great way to create a flattering yet comfortable outfit. Pair with a tank or your favorite light hoodie for an easy-breezy summer travel outfit.
Shop the look: Frayed Hem Pocket Shorts
4. Romper/Jumpsuit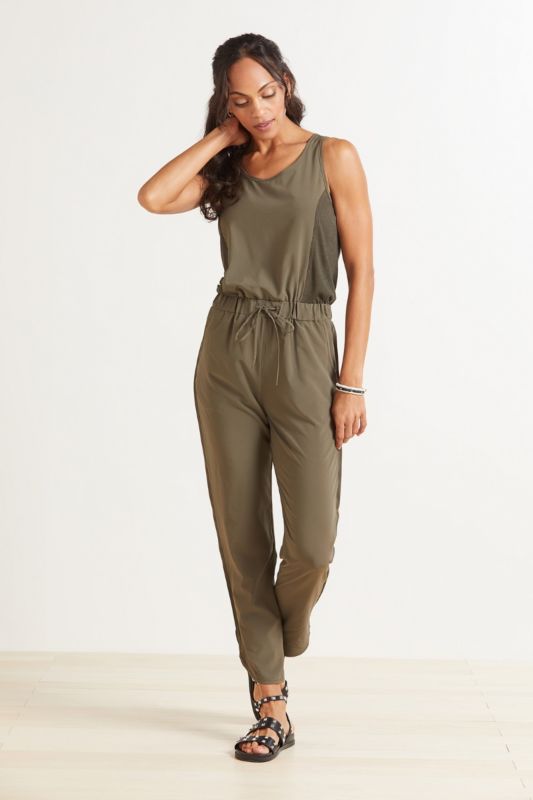 Soft and sporty rompers and jumpsuits are perfect for looking put together while traveling this summer. Easily packable and simple to throw on, jumpsuits truly require minimal effort. Dress up the look with some layered necklaces and strappy sandals for a stylish yet incredibly comfortable summer outfit.
Shop the look: Scout Jumpsuit
5. Wide Leg Pants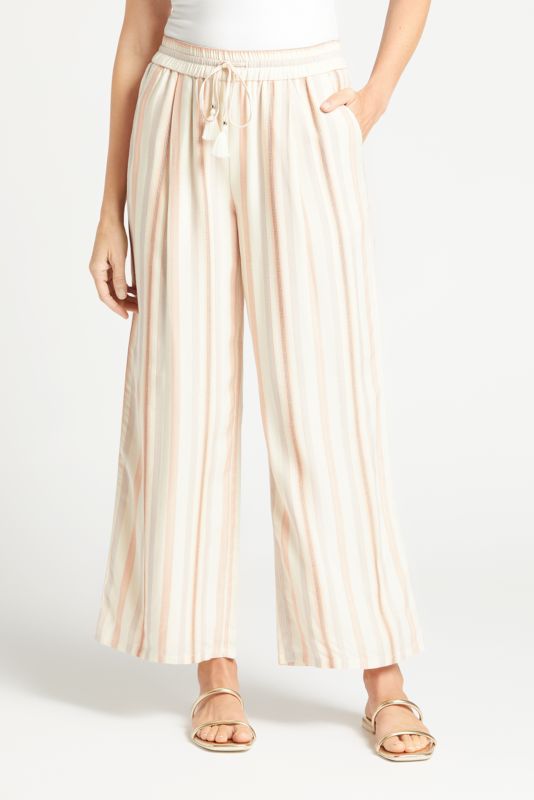 Sometimes tight fitting clothing in the summer while traveling can feel restricting, and sweaty. Wide leg pants are a great way to combat this uncomfortable sensation, and a great way to look stylish in seconds!
These pants are versatile and flexible; perfect for stretching out on the airplane! Pair some loose and flowy wide leg pants with a v-neck tank or tee and some slides for a simple yet chic summer travel outfit
Shop the look: Natchez Pant
6. Soft Pullovers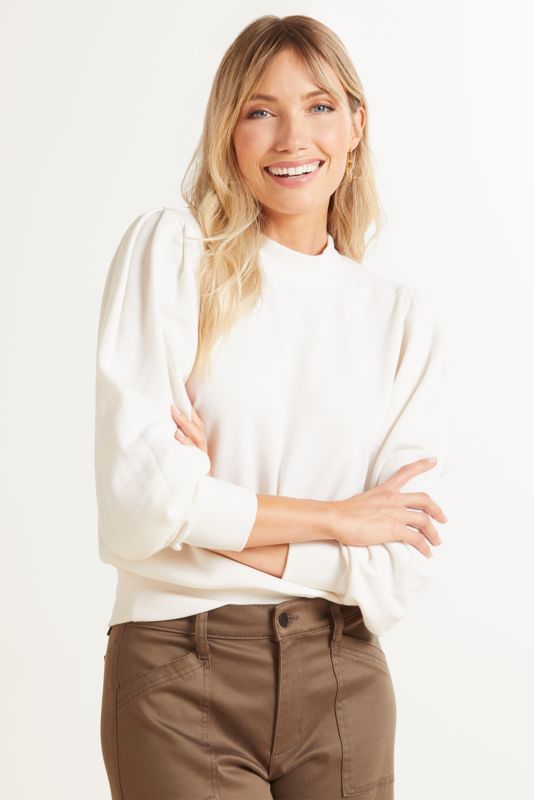 Carrying along a light, packable sweatshirt on your flight is great for staying cozy, and you can even use it as a blanket! While summer airport travel can be hot and tiresome, carrying along a staple soft pullover is essential – try a puff sleeved version for extra style points.
Wear your pullover with a tank and some drawstring shorts for a practical yet stylish outfit for summer travel. Need some sparkle? Add some simple jewelry to immediately dress up the look.
Shop the look: Kehlani Puff Sweatshirt
7. High Rise Denim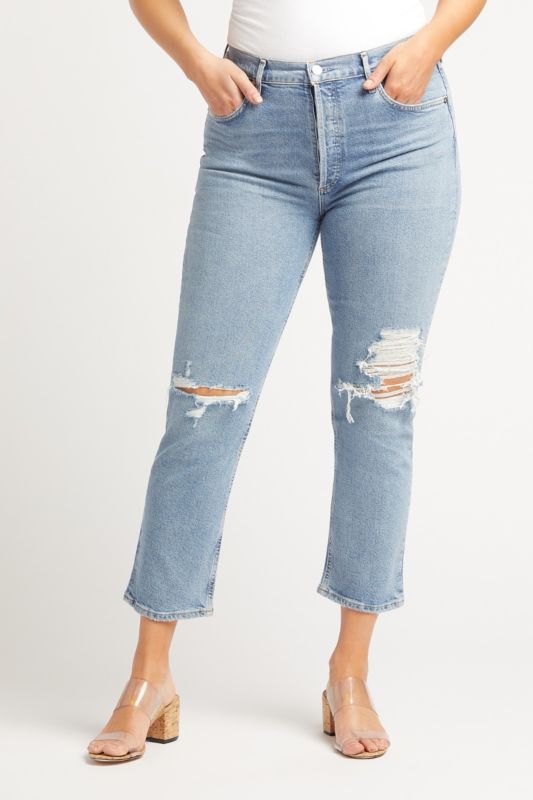 Pairing some distressed high rise jeans with a basic white tee is a summer travel classic! Easily dress up the look with some colorful jewelry and strappy sandals. Pack along a long cardigan for the perfect airport outfit.
Shop the look: Riley High Rise Straight
8. Comfy Sandals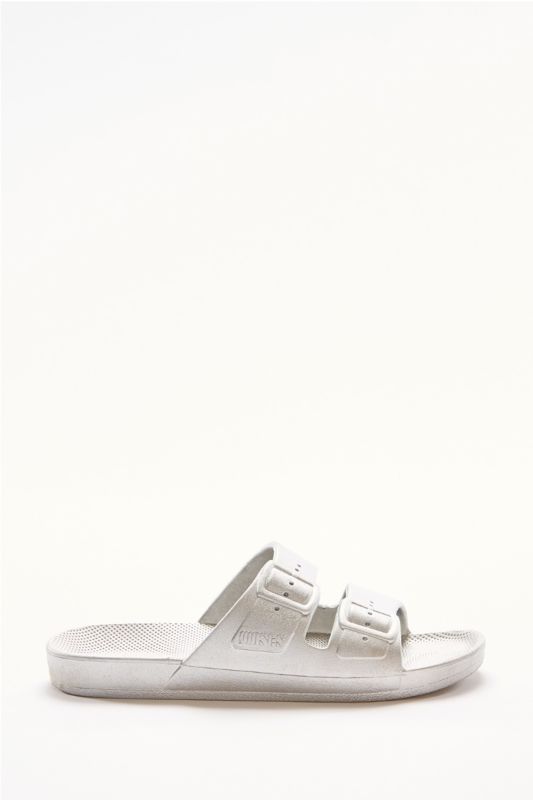 If you're looking to upgrade your summer travel wardrobe, a pair of comfy sandals is a great place to start. Oftentimes long flights can cause our feet to get sore and swollen, especially if it's a long travel day! Wearing sandals that are soft and easy to walk in are a summer travel essential.
Shop the look: Two Band Slides
Travel in Style This Summer With EVEREVE
Feeling excited to plan some adorable summer travel outfits for your next big trip? EVEREVE can help bring your comfortable and cute outfit visions to life! Head on over to our lookbook to view even more cute options for an easy-breezy summer wardrobe, or read up on what fash-leisure looks like this summer