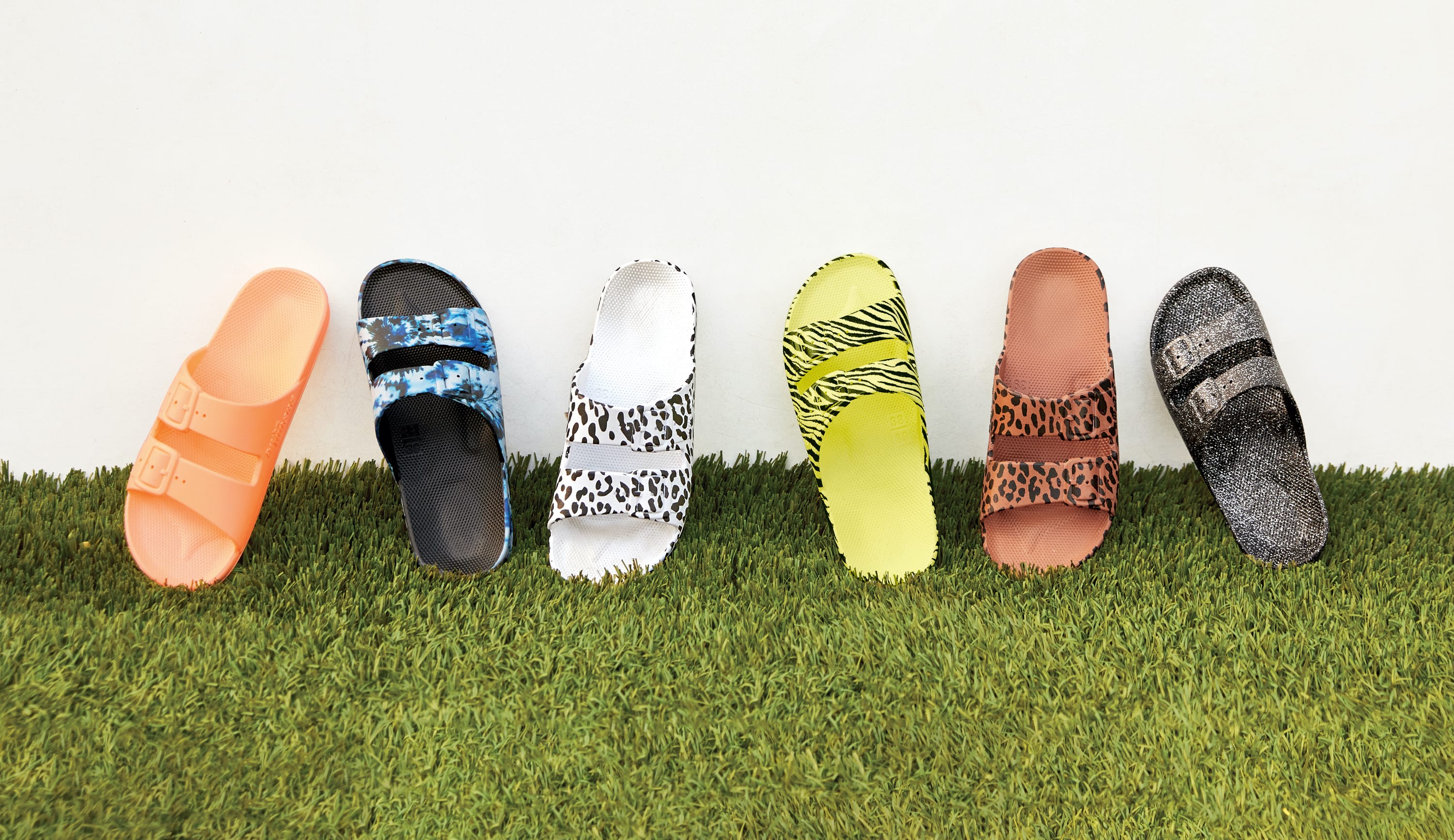 Open-toe shoe season is here (or almost here)—it's time to book that pedicure and get your footwear lineup in step for spring!
When it comes to the shoes you need this season, slides are having a moment. Why? It all comes down to ease. We've come to a point in life where we need comfort and versatility from everything in our closets. If something doesn't fit seamlessly and effortlessly into our daily routines and have multiple end uses, we don't want it!
Today we're talking the top three slides to add to your shoe collection now. These styles will have you covered from every day to that spring getaway, and hanging out in the backyard to going out for dinner.
The Banded Slide
Why we love them: They're 100% vegan, hand-washable and recyclable. Plus: $50 and under, so many colors—and so much fun.
How to wear them:This is your everyday go-to shoe, from walking the dog to running to the store to hanging by the pool.
The Studded Slide
Why we love them: A strappy sandal you don't have to lace up! And the studs add a little bit of edge to any look.
How to wear them:These slides dress up and down—which makes them perfect for vacation! Pair them with casual cutoffs or knit dresses.
The Flatform Slide
Why we love them: These give you some height without the uncomfortable heel.
How to wear them: We love these with jeans! They're a chic and easy way to give your denim a step up, day or night.
More Spring Footwear Inspo Right This Way
See the 3 shoes Heidi's adding to her cart this season here.
SHOP ALL SHOES