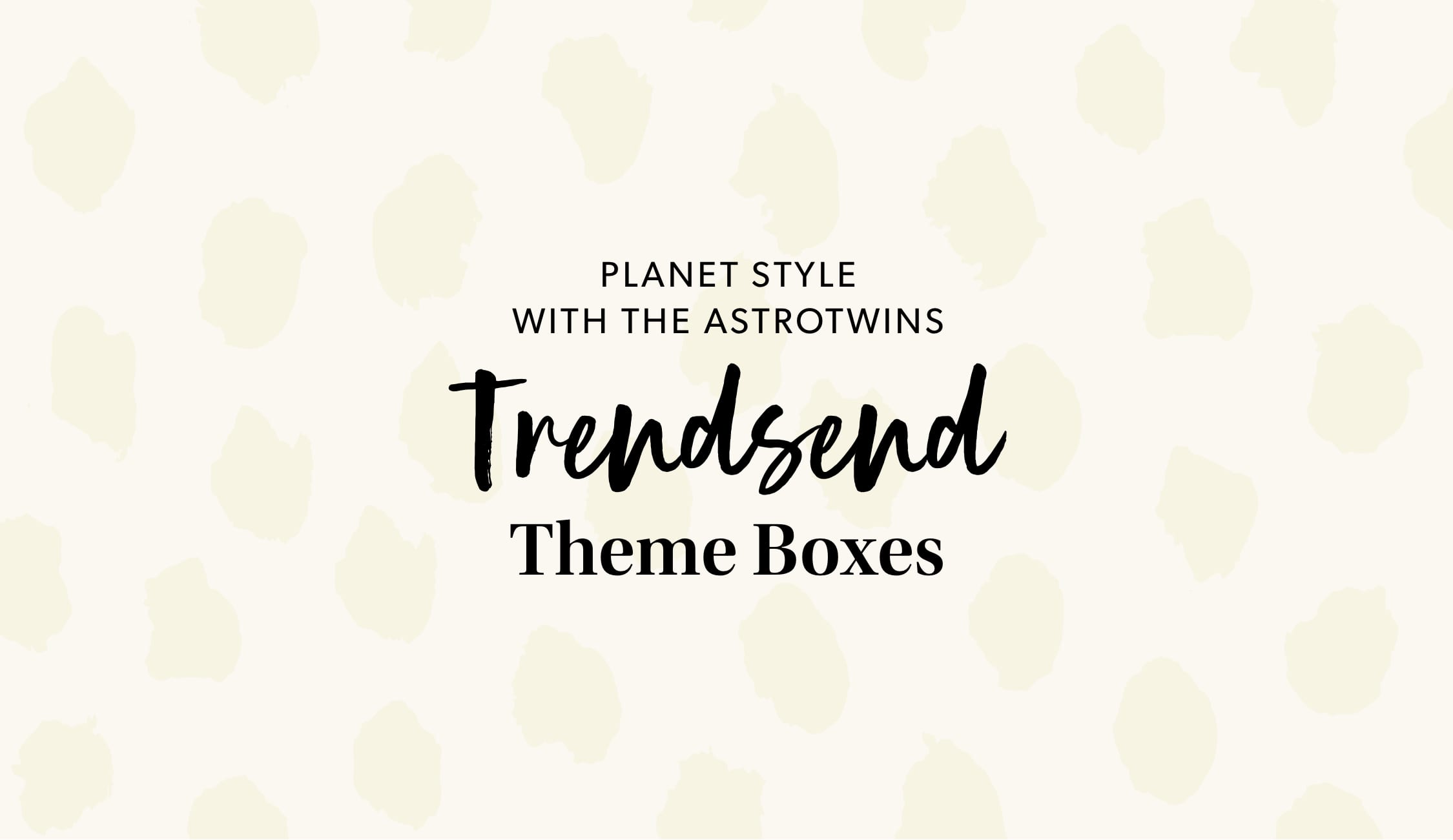 Do you secretly (or not-so-secretly) love looking up your horoscope every month? Whether or not you follow astrology, we've all experienced the phenomenon of the stars aligning—that feeling when everything falls into place and just clicks. We think fashion should give you that same feeling, so we've teamed up with the AstroTwins on our popular Trendsend zodiac theme boxes.
The AstroTwins are identical twin sisters Ophira and Tali Edut, professional astrologers and the official astrologers for ELLE, who bring the stars down to earth with their lifestyle and coaching-based approach to horoscopes. We're thrilled that the stellar duo is now sharing trend-casts created exclusively for us (and included in each zodiac theme box) to ensure your look aligns with the universe every season—so when you get dressed every day, it just clicks!
What does that mean, exactly? Here's an example: while the sun is in Aries from March 19 to April 19, it's Aries Season. During this time, we all feel the energy of this fiery, trailblazing sign—and anyone can wear an Aries Season look that channels these qualities. Request an Aries Style box to make a bold style statement (regardless of when your birthday is) and come back for new zodiac boxes every month to keep your look aligned with the energy of the season—or just inspire yourself to try something new!
Are you feeling the Aries energy?
Also NEW this month: get back into jeans with the Denim Drawer Theme Box—featuring the updates you need after a year in sweats!
Don't forget: get your Trendsend shipped to your door for ultimate convenience or NOW pick it up at your nearest EVEREVE store to get it faster and more items in your box.