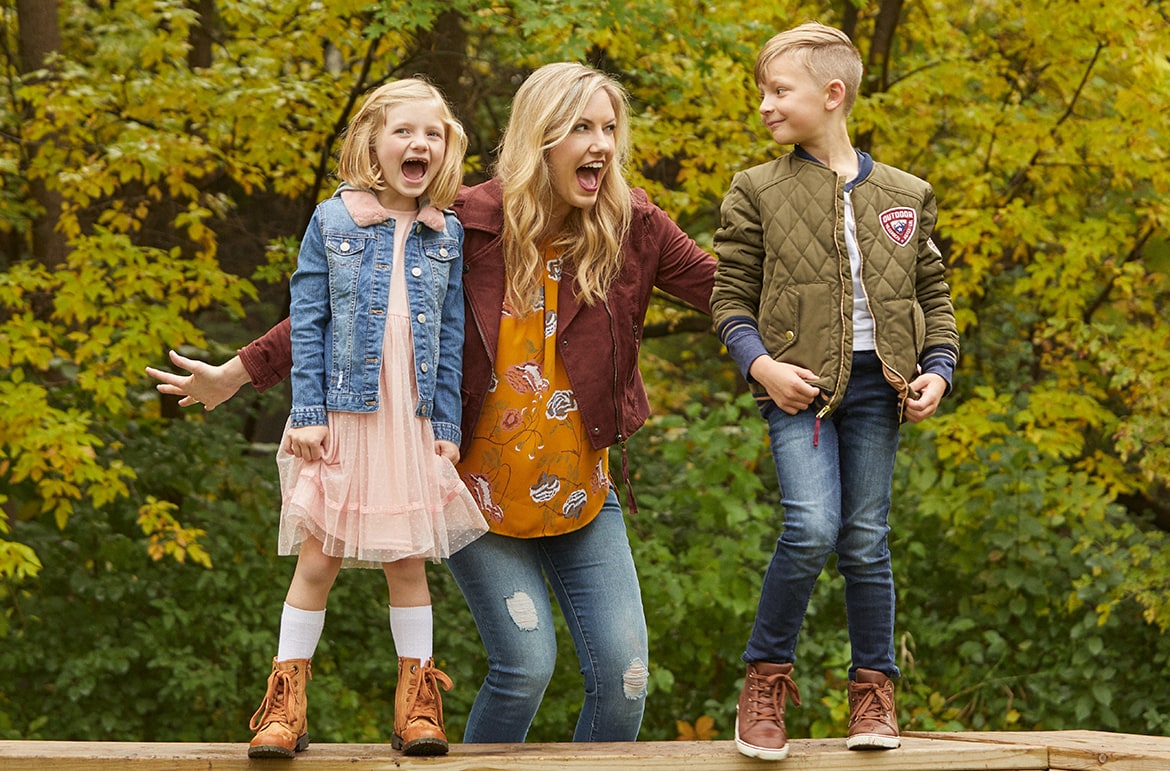 Fall is here, and we all know what that means—it's time for family pictures. Few things in life create stress like family pictures. What do you wear, how are you going to wrangle the kids to make sure you get at least one decent picture, and how are you going to bribe your partner into going along with it without complaining. All the pressure be enough to make you want to skip it all together. But so many pictures on our phones never get printed and shared, and a more formal family photo session makes it easy to capture a fleeting moment in time that is ready to be framed and displayed!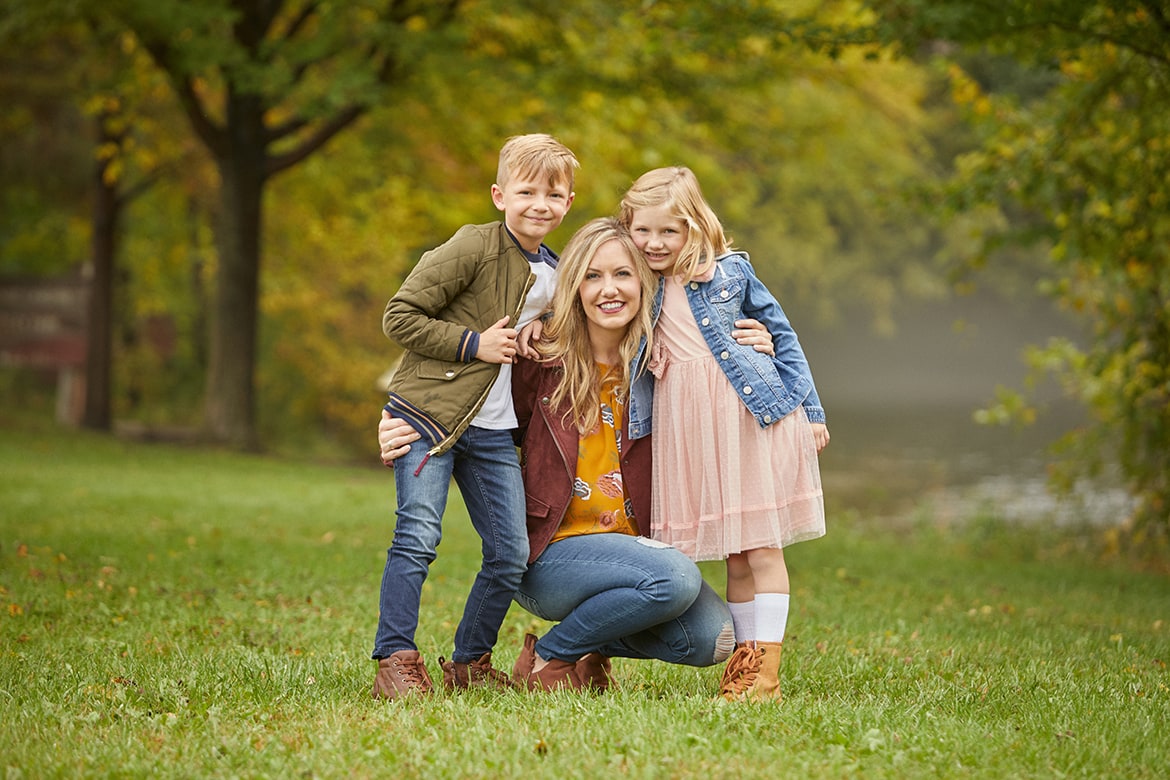 Marrakech Moto Jacket | Pleated Floral Top | Articles of Society Jeans | Seychelles Booties
Book that photographer girlfriend because we have the tips you need to tackle outfit selection and capture smiles from the whole fam. Keep reading to see the tips in action as we crashed our filmmaker Arleigh's family photo day!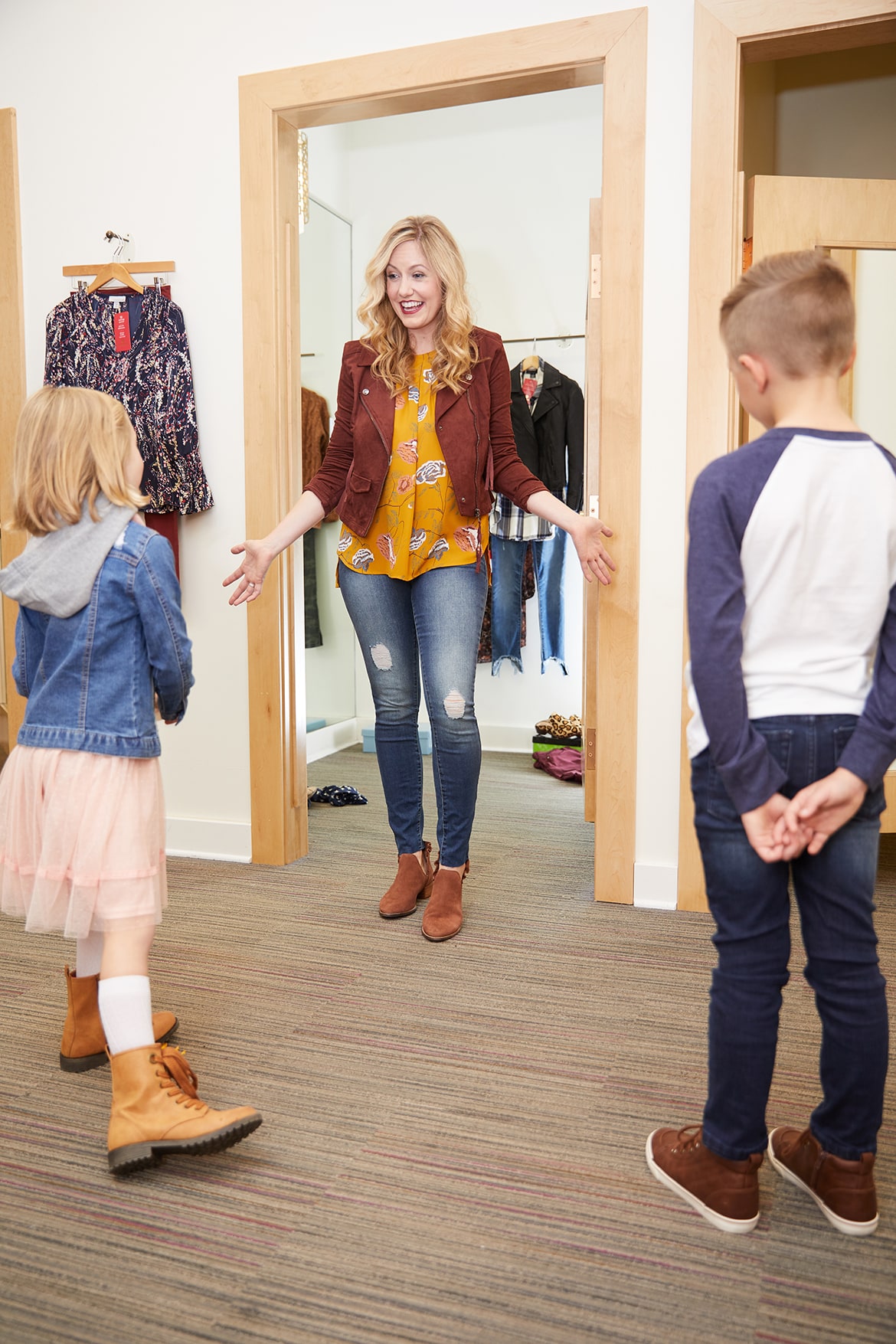 Tips from a Stylist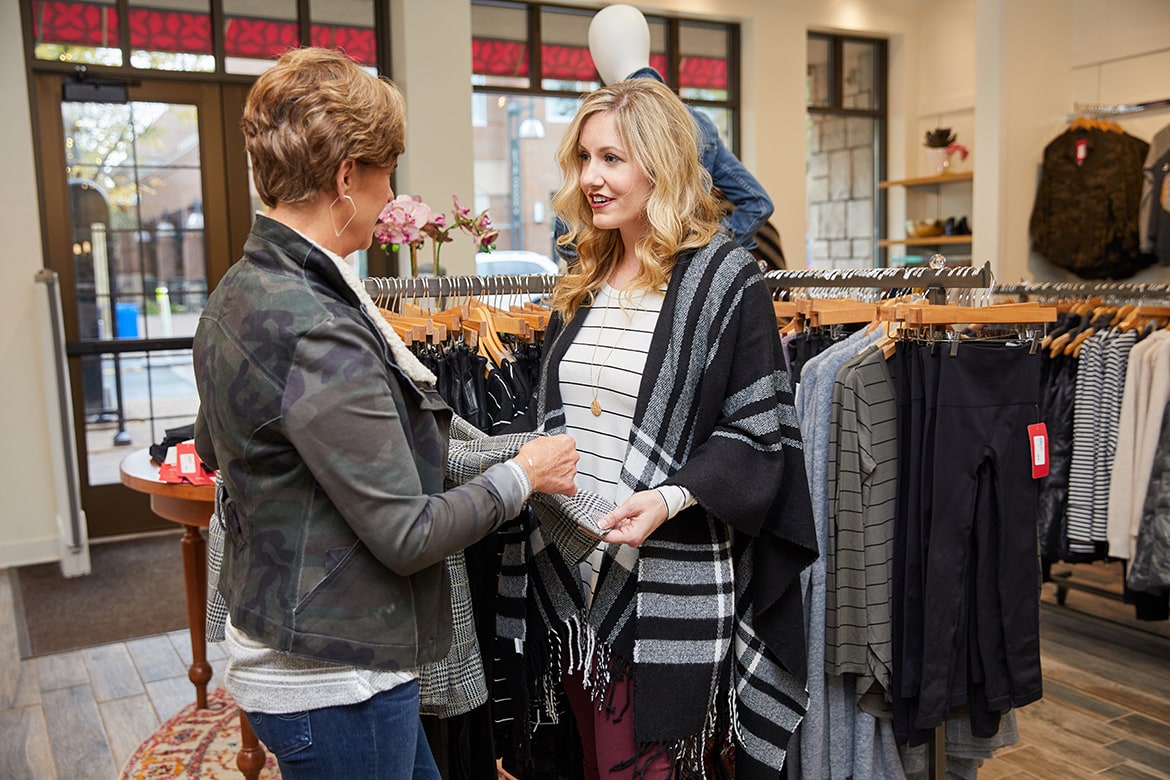 To get Arleigh started, we sent her in to meet with Sheryl, a stylist at our flagship store in Edina, MN. Sheryl is a PRO when it comes to dressing women for their family photos—here are her tips for creating the perfect look for your photos.
Pick your outfit first. This feels backward because so many times we find the perfect outfits for our children and then run around trying to build an outfit for ourselves. If you find the outfit that you are feeling your best in, it makes it so much easier to style the rest of the family around your look.
Texture is important, whether through fabric or print density, because it helps provide depth in your photo.
Once your colors or prints are determined, pull looks for the rest of the family that are in similar tones or complementing patterns without being too coordinated. For instance, if you are choosing burgundy, choose a softer rose-tone for your daughter to complement your look.
Don't forget to add finishing touches such as jewelry or a scarf to create additional texture and visual interest.
Arleigh (left): Marrakech Moto Jacket | Pleated Floral Top | Articles of Society Jeans | Seychelles Booties
Arleigh (right): Plaid Poncho | Striped Tunic | AG Farrah Skinny Jeans | Etched Coin Necklace | Seychelles Booties
Tips from a Professional Photographer
Erin, our in-house photographer, has shot many family photos throughout her career and she is sharing her favorite tips for getting the best photos.
Get ready to have fun. Letting kids be themselves always brings out the most authentic smiles and laughter, which results in beautiful pictures. Arleigh's little girl loves to run and her son loves to play basketball, so they made sure to capture them doing what they love best. Not only does that help you remember who they were at that stage in their life, but it also helps them relax in front of the camera, so you get more natural looking images.
Let the photographer do the work. As parents, we feel responsible for our kids' behavior and during photos feel the need to remind everyone to look at the camera, stand a certain way, and for goodness sake smile. If you just focus on making sure that you are smiling and ready for the shot, then the photographer will work her magic and make sure she is capturing the images when everyone is looking at the camera and smiling. No one wants a picture with mom's mouth open as she is yelling at someone to smile.
Get plenty of rest before the shoot. If you have young kids, do not schedule your session during nap time. When kids are tired, regardless of their age, it can be challenging to capture the photos you are looking for.
Keep them fed. Nobody wants a hangry kid during your family photos, so make sure that you have snacks on hand to keep little ones happy. It also doesn't hurt to have some favorite treats for your big kids too—in case you need a little bribery to get those precious smiles.