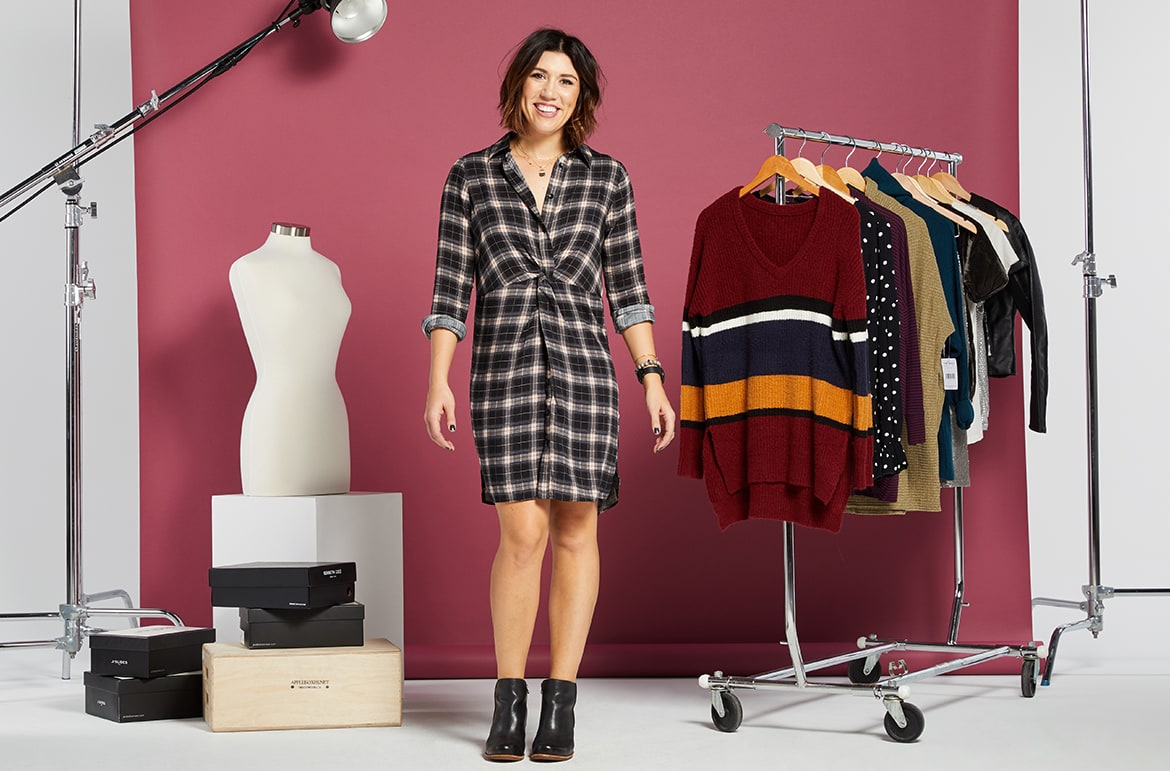 Thanksgiving is around the corner, and we are scratching our heads wondering how it got here so quickly. We have officially reached the season on the calendar when time seems to go into warp speed. The to-do list grows exponentially and it feels like adding one more task or responsibility is too much to ask. With everything going on leading up to the holidays, trying to figure out what you are going to wear becomes low on the priority list. Luckily we are helping you check one thing off your to-do list for Thanksgiving. Our Director of Styling, Ashley, is here to share her go-to looks for Thanksgiving- whether your occasion is comfy and cozy or a dressier affair. She's even going above and beyond to help you put together the perfect outfits for the entire Thanksgiving weekend.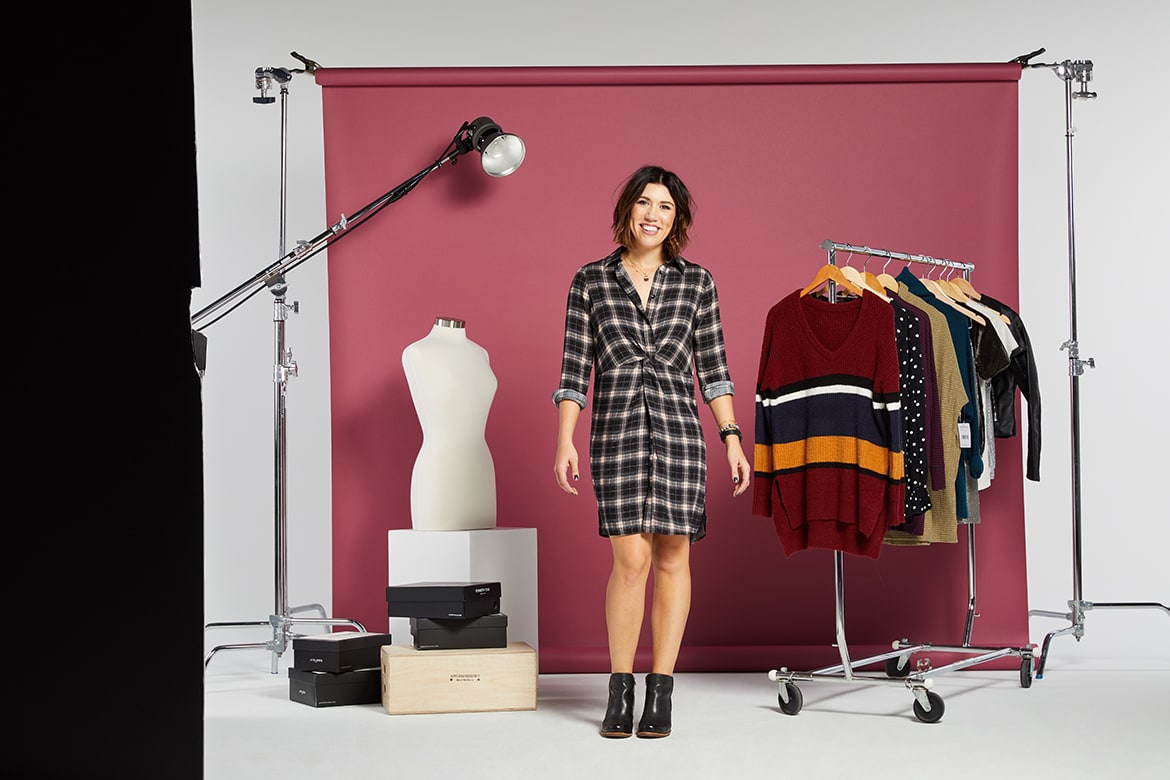 Twist Front Dress | Kork Ease Booties
What to Wear to Thanksgiving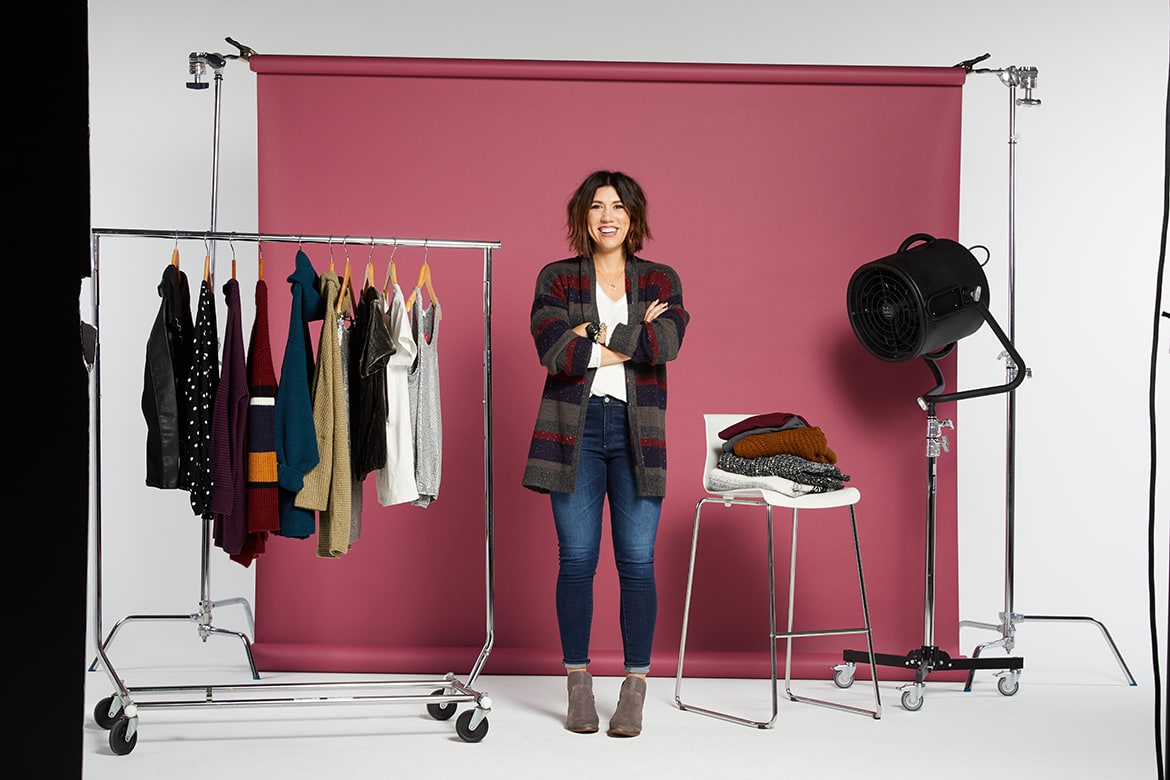 John and Jenn Striped Cardigan | Free People Catalina Thermal | AG Jeans | Seychelles Booties
Ashley has a BIG Thanksgiving planned this year. She is hosting the for the first time, and that is a big deal. Whether taking on the task of hosting, or simply spending hours socializing, we all want to find the right outfit that both looks put together but also feels great. Ashley shared her three favorite tips for selecting the perfect Thanksgiving look:
Go for a great fabric. Think about how you will be spending your day. Do you have plans for a post-lunch nap or cozying up on the couch watching football? If that is the case you want a fabric with some stretch and give. Go for a great premium denim that has some stretch or a pair of Spanx leggings that will hold you in while still being comfortable. Or, are you more the type to be playing with the kids all afternoon? Then go for a lighter weight cotton sweater or tunic top that will breathe and keep you from getting too hot.
Layer Up. If you are running around getting the house ready, or even if you are visiting someone's house and don't have control over the temperature, having layers is key. A cardigan is a perfect piece for layering because you can make it work whether you are in jeans or a dress. It also is great for all types of climates. Grab for a lightweight one like this lightweight color block cardigan and our lace cami if you are in warmer weather. If you're in for colder weather, you can always layer a heavier cardigan like this ribbed cardigan over the perfect long-sleeve layering tee.
Pulled together doesn't mean uncomfortable. Some people get it in their head that getting dressed up has to mean you are uncomfortable. This can't be further from the truth. Throw on an easy-to-wear dress or our favorite one-and-done jumpsuit, and you look like a million bucks while still being completely comfortable no matter how many times you hit the buffet line.
Looking for outfits to get your from travel day all the way through to Black Friday? We have you covered:
The Perfect Travel Day Outfit
Ashley's Tip: A jacket is a must if you have a long car ride or plane trip in your Thanksgiving travel plans. It instantaneously makes your outfit look more pulled together and helps you adjust to changes in temperature while you travel.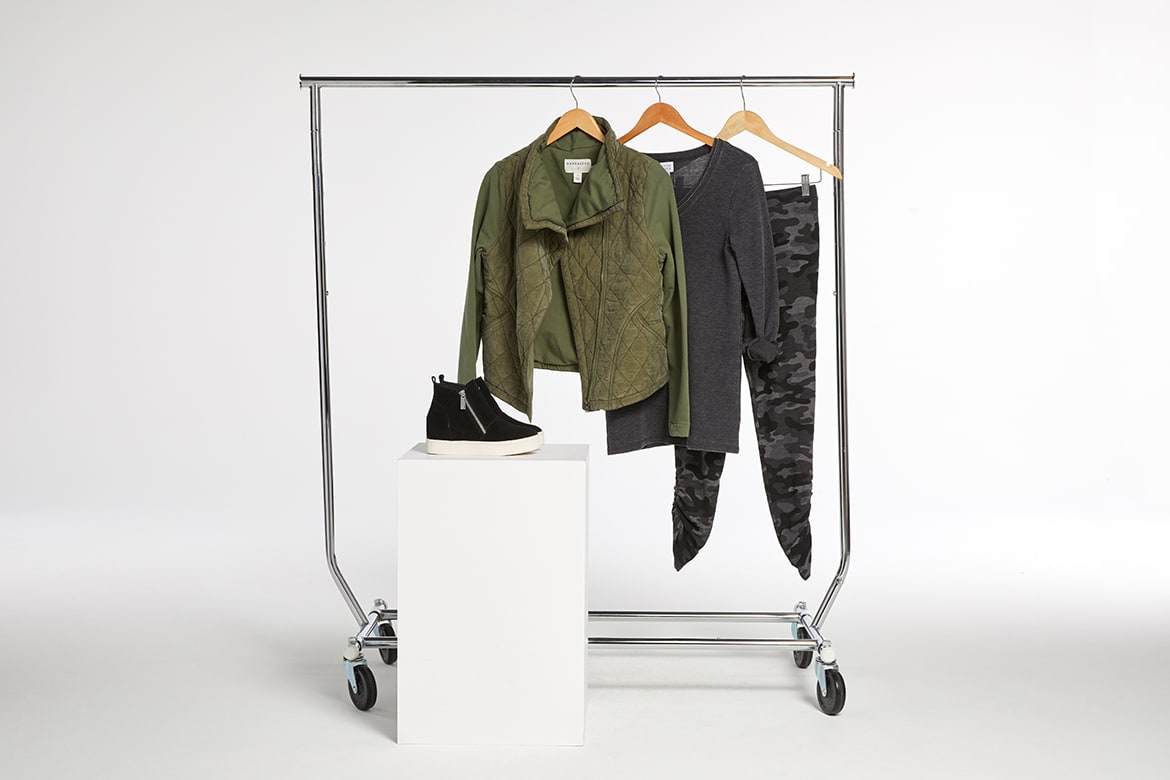 Marrakech Quilted Moto | Grey Thermal Tunic | Sundry Camo Leggings | Black Wedge Sneakers
A Comfortable, Stylish Thanksgiving:
Ashley's Tip: If your Thanksgiving dress code is that very confusing "dressy casual", then this look is perfect for you. Clean, dark wash denim helps dress up a printed top or chunky knit sweater.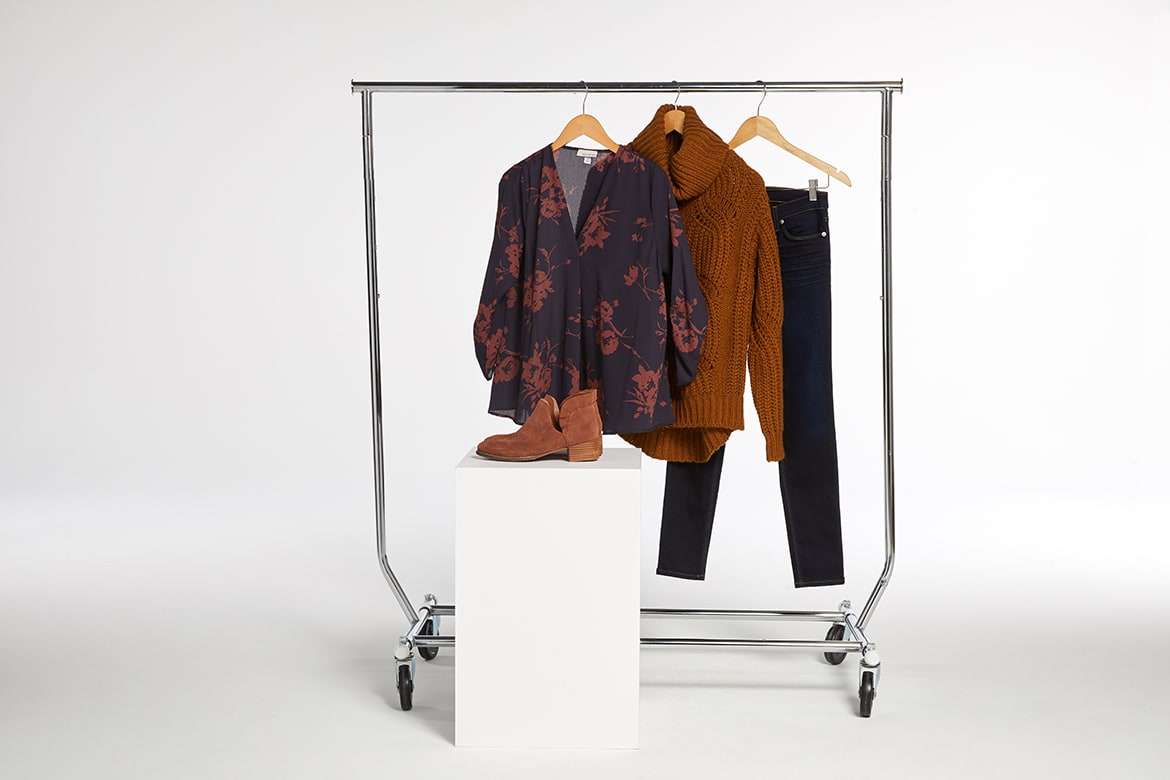 Floral Wrap Top | Chunky Knit Sweater | Hudson Nico Jeans | Seychelles Booties
A Black Friday Shopping Marathon
Ashley's Tip: If you are a die hard Black Friday shopper, then you know that comfort is key and you have to be prepared for all types of weather. Sorels are the perfect choice because you can walk in them all day and they look amazing. You'll also need something that is going to contain the post-Thanksgiving bloat, but still keep you comfortable and stylish looking. Grab the new Spanx denim legging and no one has to know that you are in jeans that feel like pajamas.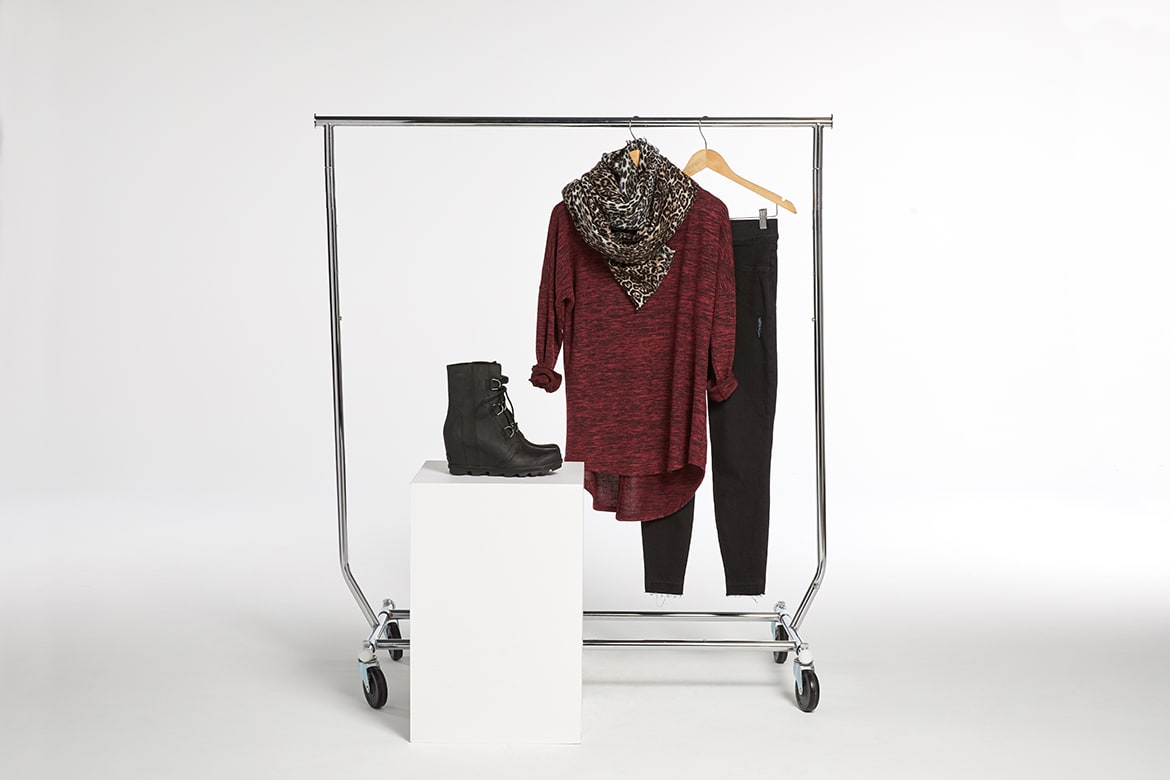 Walker Space Dye Tunic | Leopard Print Scarf | Spanx Denim Leggings | Sorel Wedge Booties