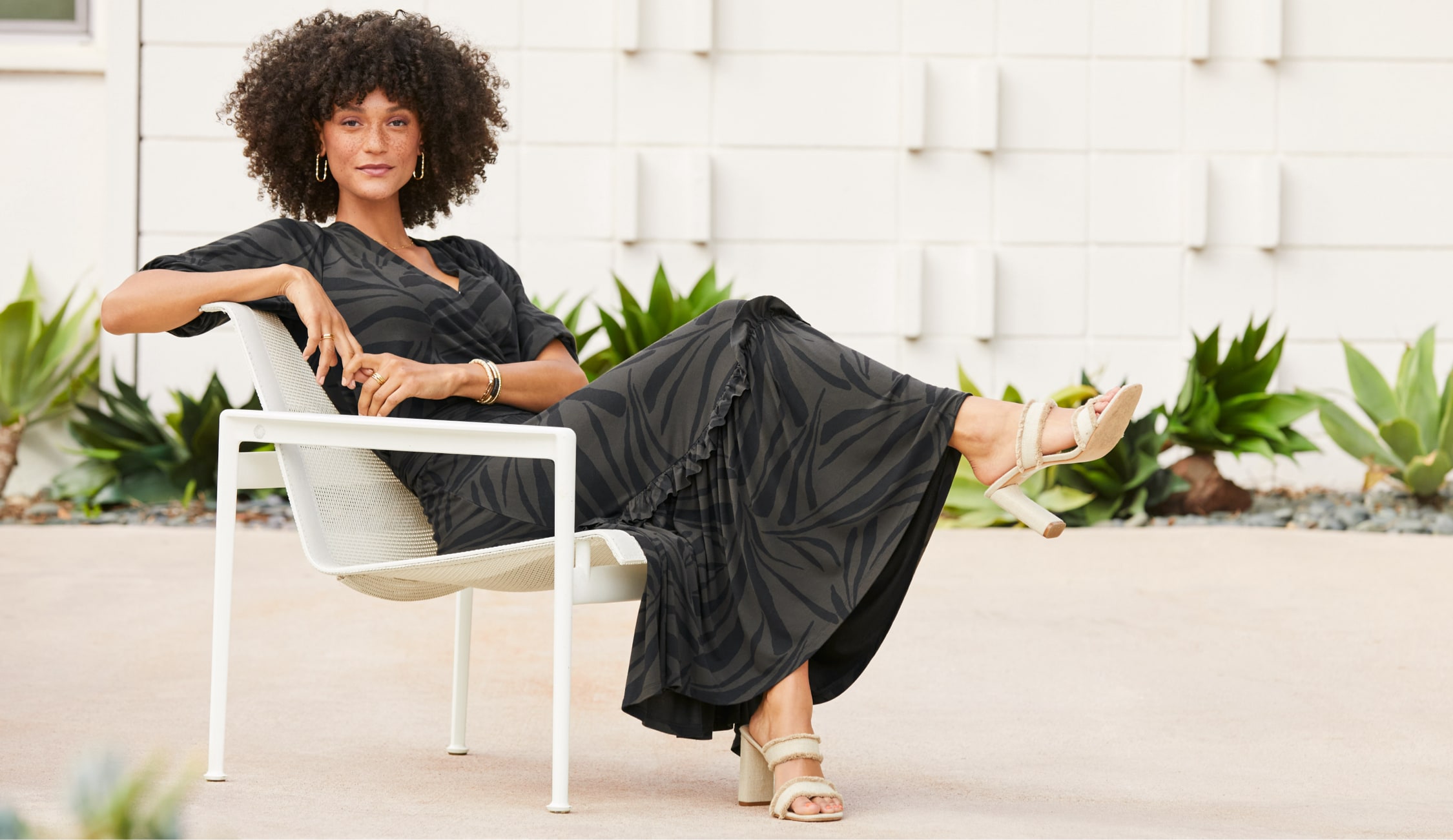 Love is in the air! Did you know there will be more weddings in the US this year than any other year since 1984? A new survey by The Knot predicts a wedding frenzy and now is the time to plan ahead and shop for a great dress. Whether you need something for the wedding, a rehearsal dinner or a bridal shower, we've got stunning options to choose from. Read on!
Something Blue
These fetching maxi dresses work for both casual, outdoor affairs or something more formal—just swap in the right shoe! We love the comfortable smocking on the left dress and the beautiful cutout details on the dark navy. Add in on-trend tiers and you'll want to say 'I Do' to both looks.
Shop The Look: Shop Tuscany Dress | Shop Kylie Dress | Shop All Maxi Dresses
Festive + Floral
Floral prints are quintessentially spring and these two dresses are opposite takes: dark and sophisticated or pink and feminine (but both are swooooon!). Their both ideal for a bridal or baby shower, too. Pair the navy dress with a stacked heel or wedge, while the pink dress hits above the knee, so is best suited to a flat sandal or short heel.
Shop The Look: Shop Madison Mixed Prints Dress | Shop Genevieve Dress | Shop All Floral Dresses
Pretty Patterns
Soft watercolor or striking tropical zebra—pick your vibe! These stunners are made for the dance floor (and double as great date night looks, too). And the black ensemble on the right is actually two pieces, so you've got tons of styling options—win, win.
Shop The Look: Shop Ashlyn Dress | Shop Clara Tropical Zebra Wrap Top | Shop Leisel Tropical Zebra Skirt | Shop Amley Double Strap Heel
Say Yes To The Dress!
We've got tons of great dresses to select from—find a new favorite or three today.