The hottest jean silhouette right now is without a doubt the flare. But forget the flares of decades ago (there's no low-rise in sight!), today's flares are a flattering high-rise with just enough to stretch (in other words, they are perfect!). Wondering how to style the flare? We've got three ideas for what to wear with flare jeans.
1. A Tucked In Blouse
Because flares, you know, flare out at the bottom, balancing proportions is essential to keeping the look modern. A fun blouse adds interest but tends to lean a tad billowy, but when tucked in, it creates definition at the waist, and a flattering look from head to toe.
Shop The Look: Shop Layla Blouse | Shop All Blouses | Shop Relaxed Boot Jean
2. A Versatile Tank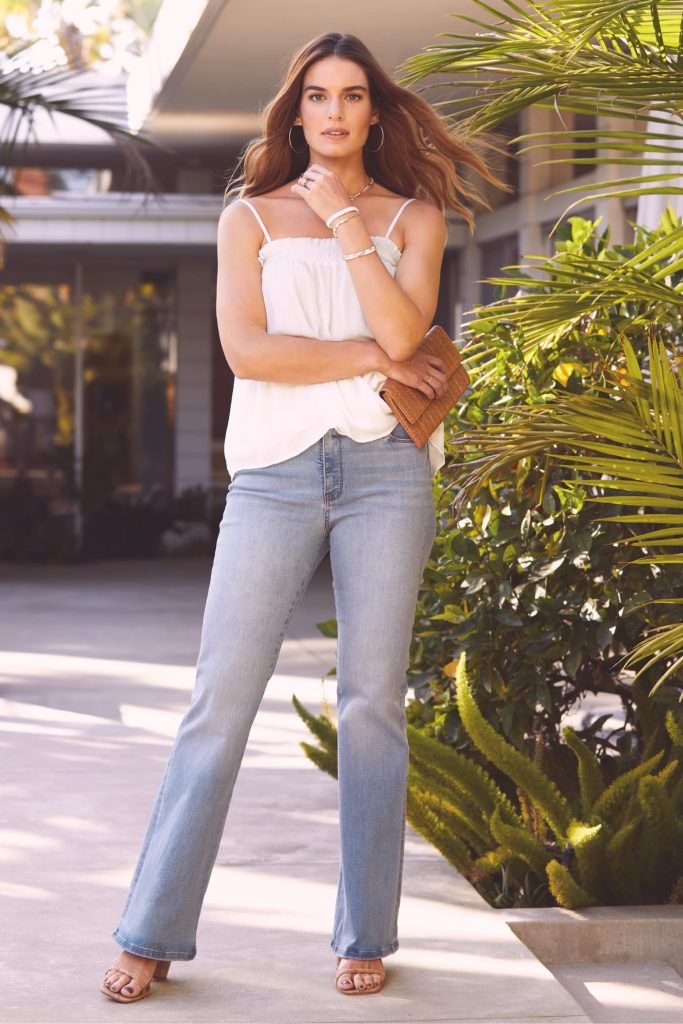 Flares are a statement in themselves, so they elevate even the simplest silhouettes. We love pairing them with classic pieces, like a white tank, and letting the accessories do the talking! Speaking of shoes, flares often require a heel to prevent tripping (and create that uber-elongated look). Prefer flats? Opt for a cropped wide-leg instead.
Shop The Look: Shop Ana High Rise Flare |  Shop All Tops and Tees | Shop All Flare Jeans
3. A Tailored Tee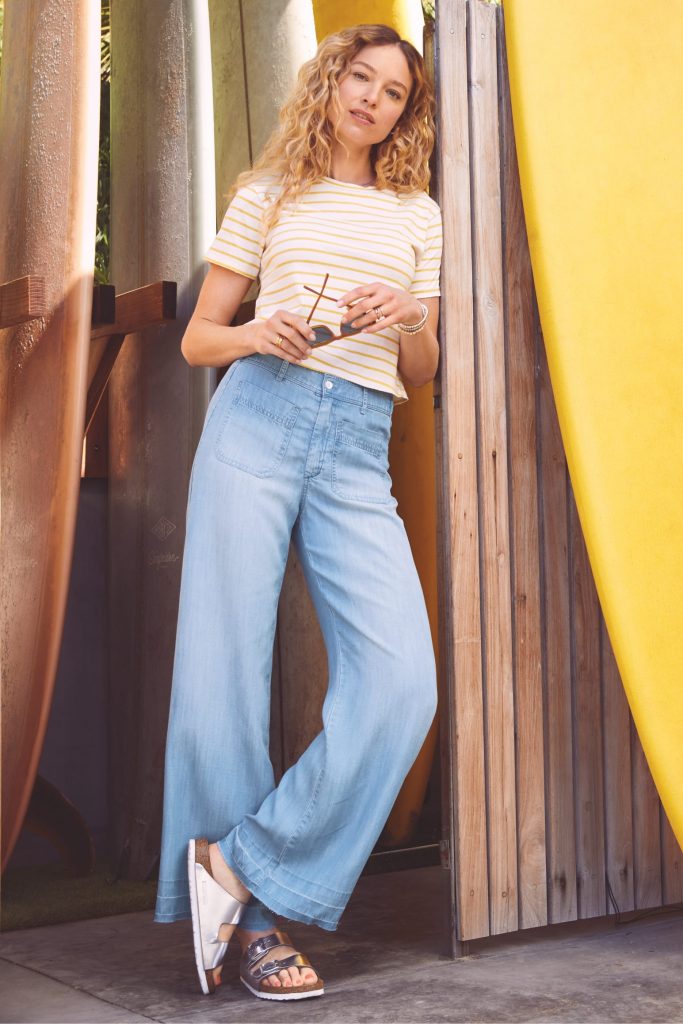 Jeans and a tee is forever a fail-proof outfit, but not just any tee works with the flare silhouette. Opt for one that is slightly fitted and cropped so you can either skip the tuck or tuck in less fabric. This top from Amo has subtle tailoring to create the perfect fit, while looking as laid-back and effortless as you want a tee to be.
Shop The Look: Shop Cropped Breezy Pant | Shop Babe Tee | Shop All Flare Jeans
Find Your Flare With EVEREVE!
Dare to flare! We've got a great selection of flares that will flatter any body type—find your new favorite today.