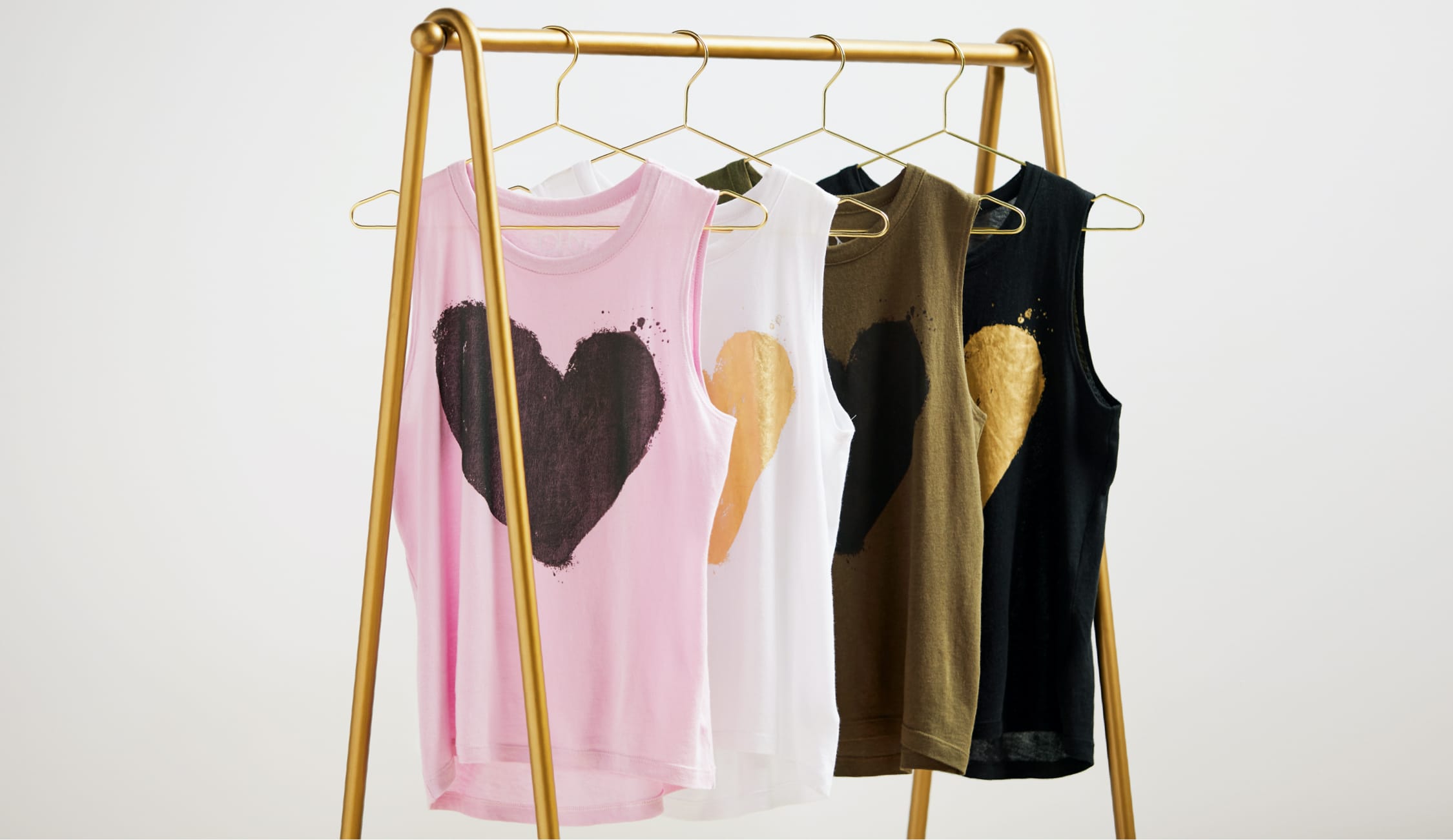 Happy Friday! We hope you're having a good one—and it's about to get better. The newest addition to the With Heart Collection is here: a tank in four new colors (yes, four!). We launched the With Heart Collection in the fall with a sweatshirt, and it sold out in a heartbeat (ha!). So here we are a few months later giving you what you want: MORE HEART!
Designed exclusively for us by Chaser—our go-to for graphics—this $59 tank is what you expect from the LA label: super soft with a just-right fit and rock 'n roll edge. The Chaser heart tank is one of our favorites for a few reasons …
First, it holds special meaning. We've always been a fashion brand with heart. Our co-founders Megan and Mike opened the first EVEREVE store for truly emotional reasons: to create a place for women to shop where they feel seen, inspired, lifted up and cheered on (not just in their fashion choices, but in their lives), and "wholeheartedness" still defines our approach to service today. We hope every time you get dressed in EVEREVE, you start the day feeling (and looking) like the best version of you. Megan even collects hearts and—hint hint—you might start to see more heart items from us in the future! (Oh, and you may have noticed that "With Heart" is the name of our blog, too!)   
Secondly, the graphic is easy to style. The simple design complements a variety of layers, jeans and joggers—so there are lots of ways to wear it. Pair your favorite with a jacket or cardigan now, and wear it on its own in warmer weather. It's the perfect way to give your look some love this Valentine's Day (and beyond)!
Which color is your favorite? Don't wait—these tanks will sell out!
Look for more styles coming to the With Heart Collection this spring and summer.