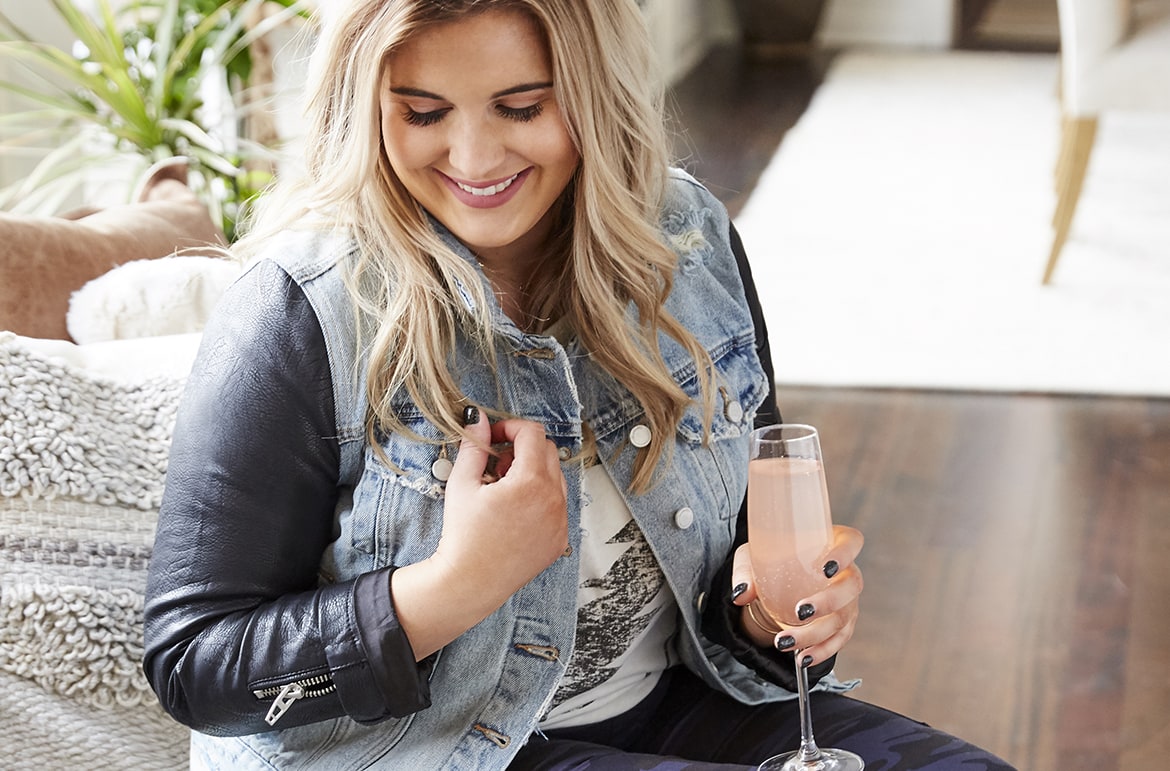 Do you remember your school days when the thought of having to wear a uniform was the worst thing you could imagine? Now as adults, we sometimes relish the idea of having a uniform. Being able to get up every day and not have the inevitable battle in your closet every morning as you wonder what to wear. If the idea of an adult uniform is starting to sound more and more appealing to you, then we have just the thing for you- a winter uniform.
This season we are loving the combination of a graphic tee under a great moto jacket with the perfect pair of joggers. Joggers came on the scene a few years ago and started in the world of athleisure. However, they have really grown up, and there are so many options now that are perfect not just for running errands or spending the day at the hockey rink, but also work for date night or even a day in the office. Whether you are looking for a comfy pair to lounge around the house on a snowy day or a pair that you can dress up or down, we have you covered.
Sanctuary Camo Joggers| Chaser Graphic Tee | Vegan Leather Sleeve Denim Jacket | Necklace
If you want to find a way to dress up your joggers for work or date night, there are a couple of tips to keep in mind.
Dress up the material. Rather than going for a softer jersey material, pick something that has a little a more structure. The Sanctuary Pull On Trooper or the Cloth and Stone Pocket Jogger are a perfect choice.
Add a jacket. You can dress up a simple graphic tee with a great moto jacket for a dressier look. Pair this awesome Camo Moto Jacket with a great pair of black joggers for a date night look with a little edge. If you need something dressier for work, pair them with this moto jacket with an overside lapel from Marrakech.
Pick a dressier shoe. Everyone can do joggers with a cute, sporty sneaker. If you want to dress it up, add a great heel or wedge to give the look a little polish.
What is your favorite way to wear joggers?