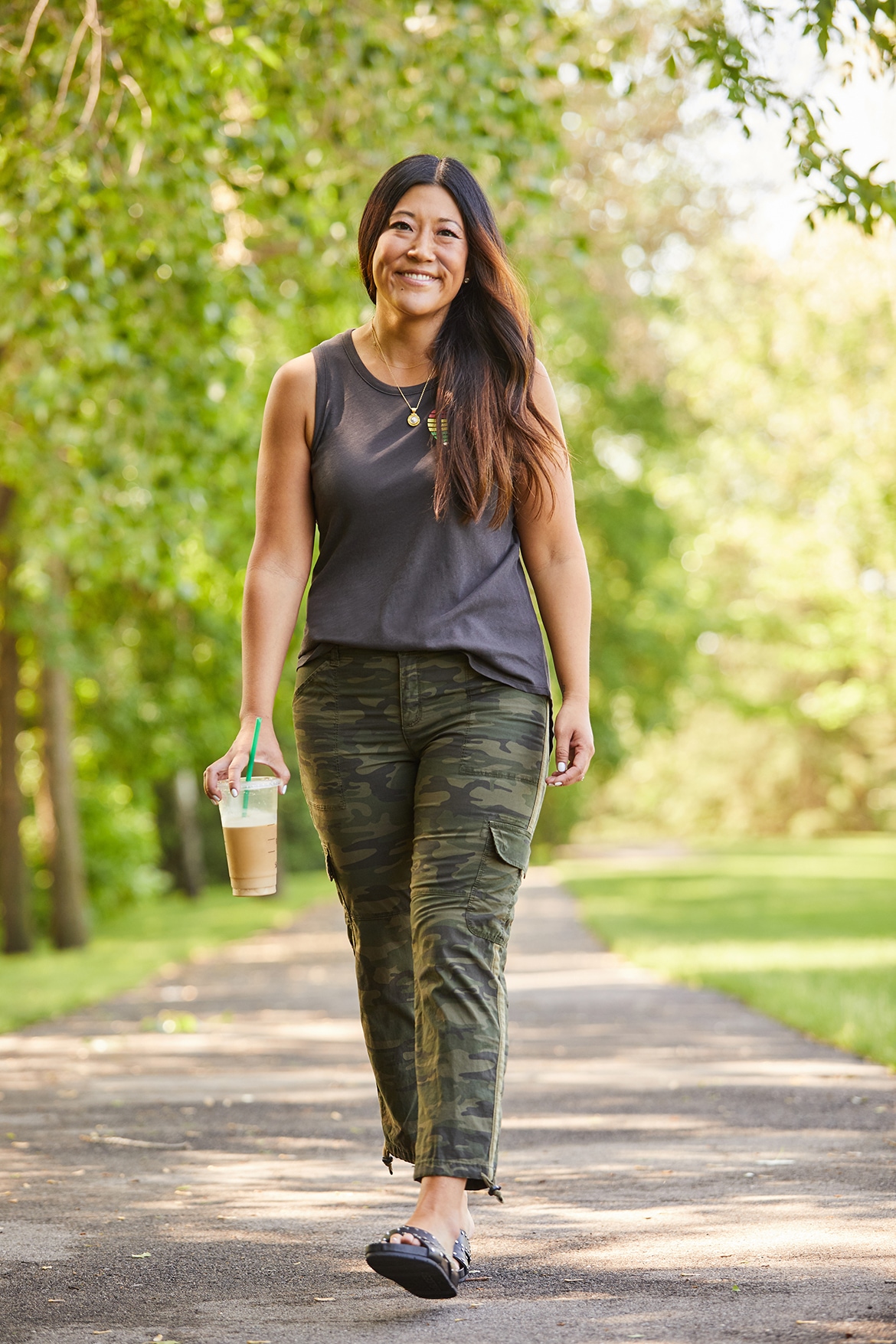 Summer is finally back which means longer days, more exciting nights, and the lingering smell of suntan lotion. Everything in summer just feels better, right?

Well almost everything… If you find yourself groaning at the thought of digging your shorts out of the back of your closet, we feel your pain. We love summer but know that shorts aren't always everyone's favorite thing.

At EVEREVE we firmly believe there's no need to sacrifice style for comfort. That's why we're sharing our favorite alternatives to shorts, so you can stay cool and confident all summer long! Here are 7 cute and easy summer outfit ideas that don't feature shorts:
1. A Casual Dress
A cute and casual dress is one of the best and most classic women's summer outfit picks out there. Dresses come in so many shapes and styles that you have next to endless options. You can choose a long, flowy maxi dress when you want more coverage, or a shift dress for when you do want to show off your legs.

If you're short on time and need something quick and easy to throw on (and look fabulous) or it's date night, a spontaneous dress is always the perfect Plan A.
2. Flowy Wide Leg Pants
When you are trying to beat the heat, pants are usually off the table. But when you have a pair of breathable, wide leg pants, it can be a game changer.

Grab a pair with a sassy print for a bold statement and pair with a plain tee or tank for a cute and comfy look that's sure to pop. Or opt for a great neutral pair for a more low key look. Whatever you choose, a great pair of flowy pants will have you feeling confident and comfortable this summer.
Shop the Look: Franklin Stripe Pant | Iris Muscle Tank | Devin Hoop Earring
3. Bermudas
Bermuda shorts are a comfortable happy medium for those who aren't a fan of short-shorts but want less coverage than jeans.
One of our favorite ways to wear casual-cool Bermuda shorts is by pairing them with some sneakers and a tee for an effortlessly cool look.

4. A Comfy Skirt
Shop the Look: Saturday Skirt | Sleep in the Sun Tee | Emmie Ring Stack

A comfortable skirt is an absolute must when it comes to warm weather fashion. You'll never have to wonder what to wear during summer because there are so many different lengths and styles to stock up on.

Not wanting to get out of bed and get ready? Skirt. Need to be professional but don't want pants? Skirt. The kids are running around in their underwear again? A stylish skirt has your back when it comes to styling without effort.

5. Romper
Can't decide what top to wear with your pants? No need. Jumpsuits and rompers are the answer to your fashion prayers.

A romper is the perfect cute summer outfit that doesn't show much leg, and they transition fabulously from day to night. Just swap out your flats for a pair of heels and you're good to go!
6. Wraps & Dusters
Shop the Look: Sahara Wrap | Boatneck Tank | Parker Short
A fun wrap is the perfect addition to your summer look. You can rock a duster with jeans or capris, plus if you do opt for shorts, you can get a bit more coverage while still showing off your legs. Wraps let you enjoy the summer heat in style.
7. A Fun Pair of Joggers
Joggers are not just for the gym ladies! They come in light and airy varieties as well and are great for the magic of summer. Wear them with sandals, sneakers, or a pair of sexy heels because you can rock these pants for any summer occasion.
No Shorts, No Problem
We know how hard it can be to dress with both style and comfort when it comes to summer clothes. However, there are so many options to play around with, from rompers to flowy pants. We hope these suggestions sparked some inspiration, so you can feel confident and sexy while beating the heat.

Do you find yourself avoiding shorts in the summer at all costs? We want to know how you stay stylish and comfortable to beat the heat! Comment down below your favorite summer pieces that keep you both looking and feeling cool!
You may also like: