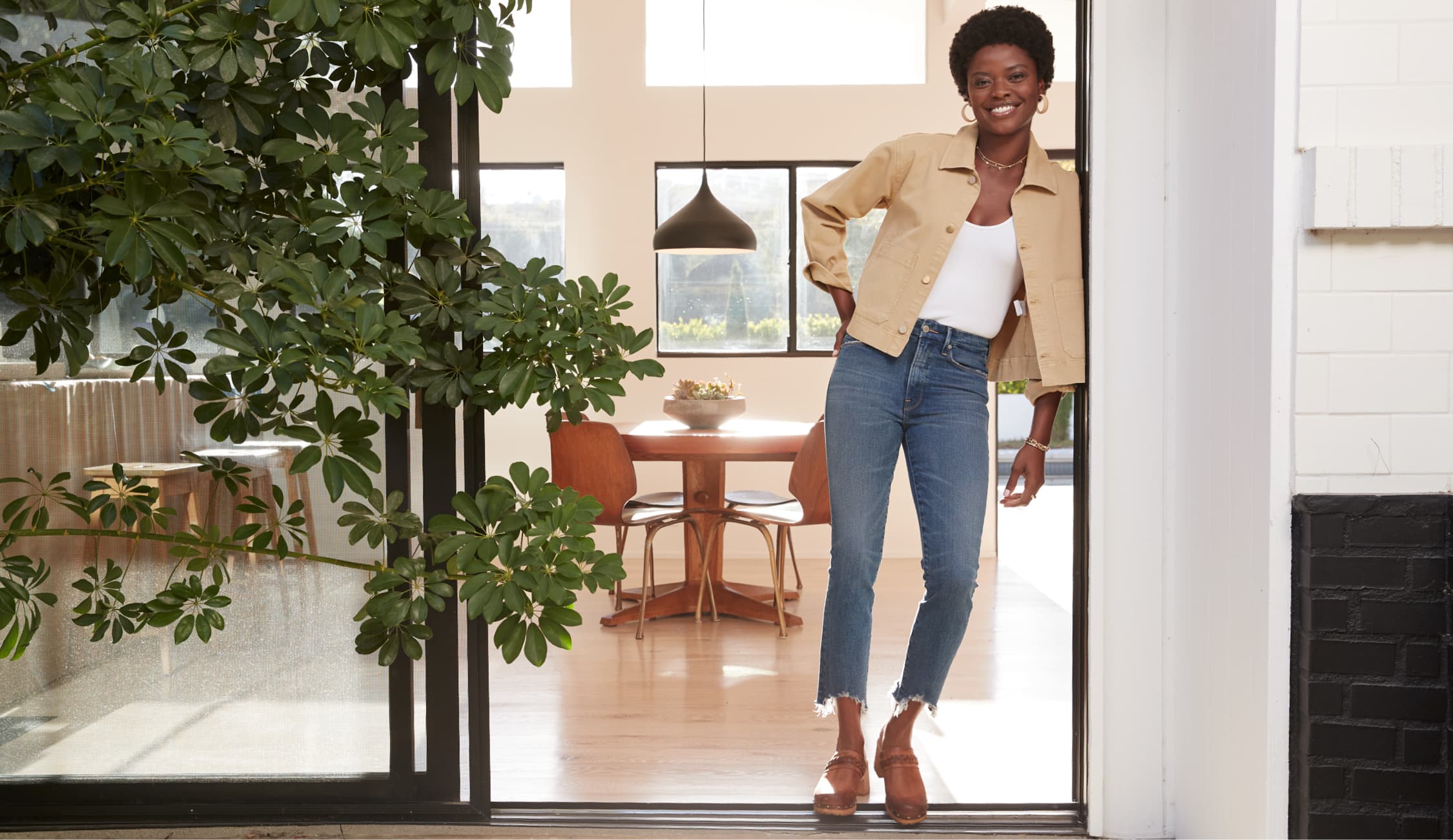 You may have noticed clogs have been in our stores for a few seasons now, but the shoe is really having its moment this spring. Stylish and surprisingly comfortable, clogs are the perfect in-between shoe for when it's not quite sandal season yet but you're so ready to break from your winter boots (anyone else!?). And their versatility makes them seasonless—wear them with jeans today and dresses in the months to come. Here, a few tips for how to wear clogs.
Tip 1: Pair It With Cropped Denim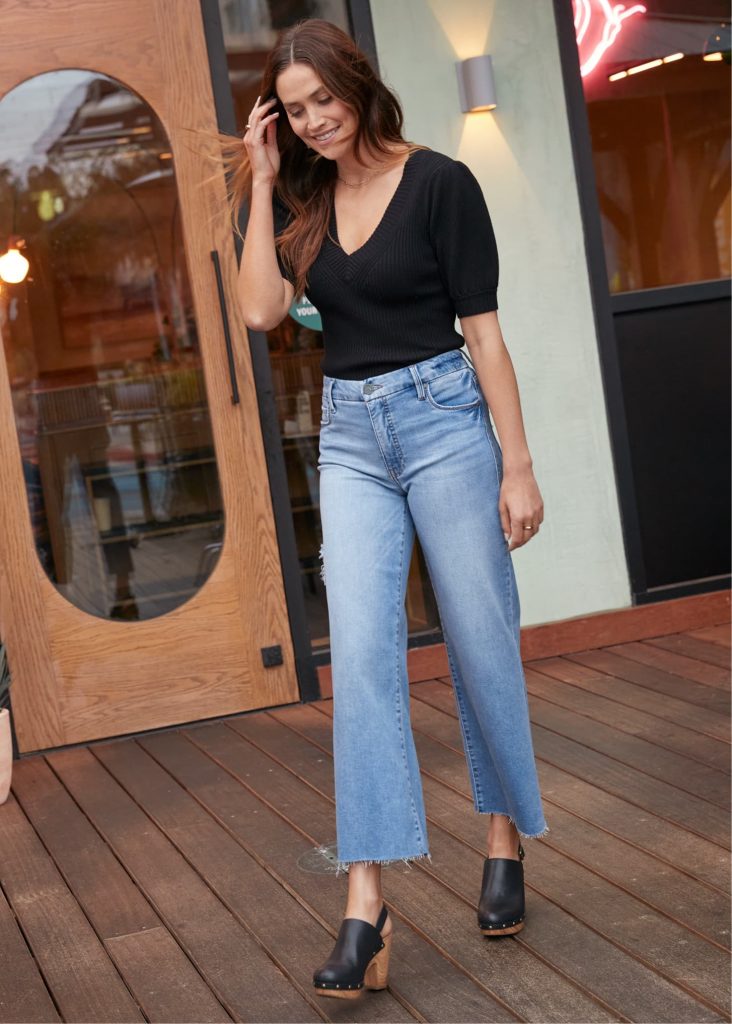 The thick sole may look heavy, but these clogs are actually super light and comfortable. But nonetheless, it's a chunky silhouette that's worth showing off. Don't contend with pant hems and instead select a cropped jean, especially if going with a wide leg that can get tripped up in a longer length.
Shop The Look: Shop Kork Ease Darby Clog | Shop Cropped Denim | Shop All Clogs
Tip 2: Stick To Current Silhouettes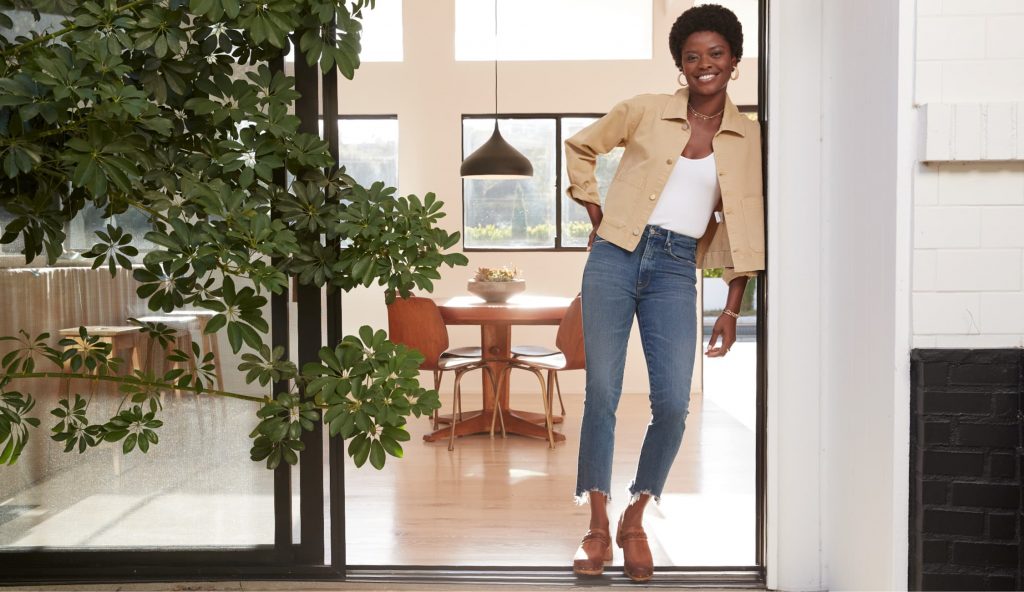 We love the retro vibes a clog gives, but you don't want your look trending towards a head-to-toe '70s throwback. Pairing a clog with of-the-moment touches will keep it perfectly modern. Select denim with a raw hem for a bit of edge, or a cropped jacket that keeps proportions in check.
Shop The Look: Shop Kork Ease Tilly Clog | Shop All Clogs | Shop Raw Hem Denim | Shop Jackets
Tip 3: Elevate A Casual Look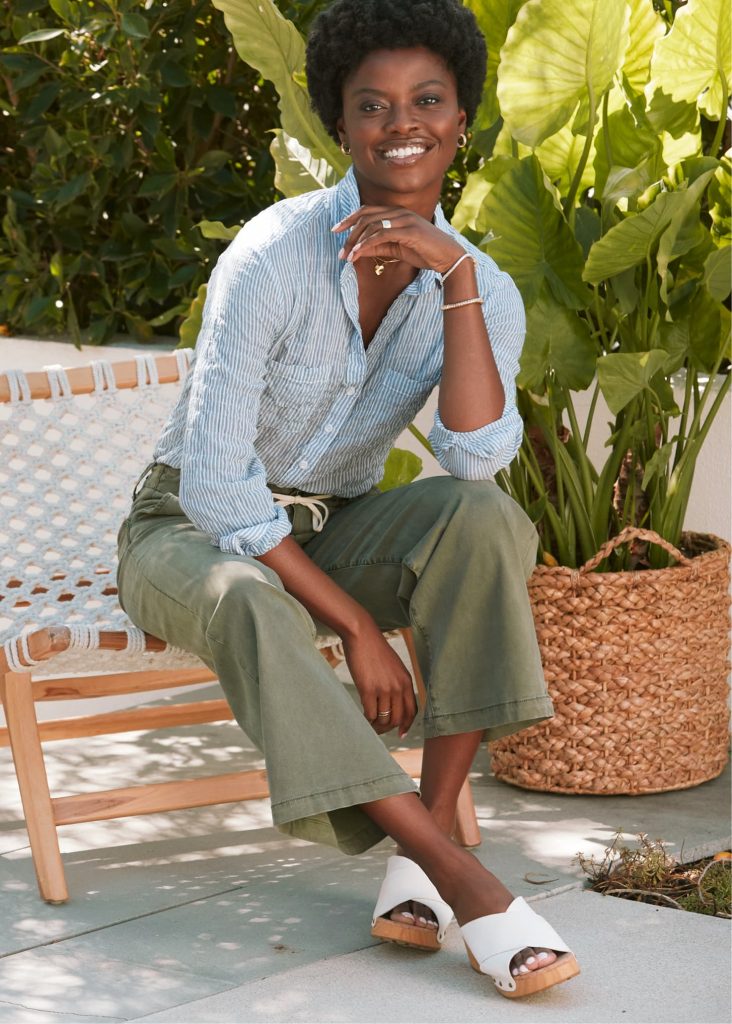 Thanks to the thicker sole, clogs will elevate any look more than, say, your favorite pair of Birkenstocks will (but don't get us wrong—those are a wardrobe staple, too!). Perfect for brunch, date night or errands, clogs are quick to slip on and are just as comfortable. (And while you're shopping, grab the Carly pant, too. It's a spring staple!)
Shop The Look: Shop All Clogs | Shop The Carly Pant | Shop Button Downs
Tip 4: Pick A Versatile Hue And They'll Last Through The Seasons
Today's clogs hardly need to be broken in, but they are definitely a shoe that gets more comfortable with each wear. Grab a pair today to complement your spring wardrobe, and we guarantee you'll still be reaching for them in fall.
Shop The Look: Shop Swedish Hasbeens Swedish Husband Clog | Shop Kork Ease Tilly Clog | Shop All Clogs