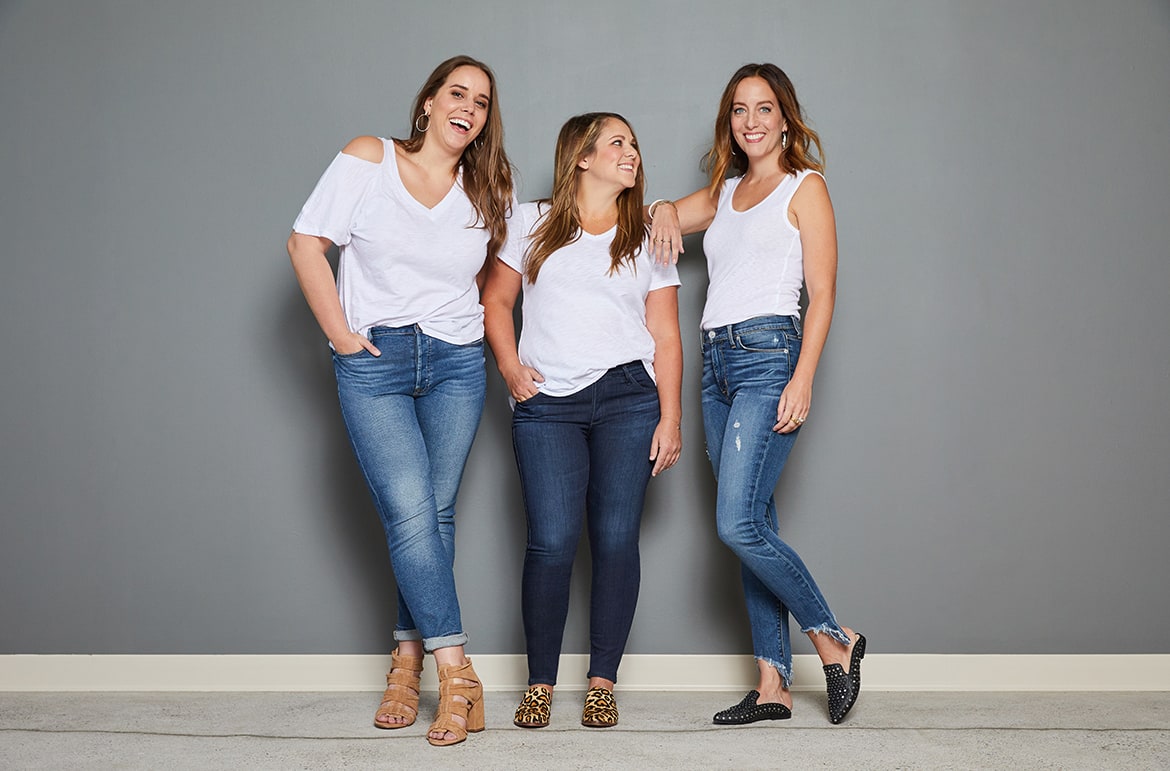 Fall. It holds such a sense of nostalgia, doesn't it? Our classroom days are long over, but we still get caught up in the excitement of the season. The slate is clean, and the possibilities are endless. And while we won't actually be strapping on a backpack and boarding the bus on the first day, we will be packing lunches, proudly waving from the curb, and bringing home our own back to school wardrobe.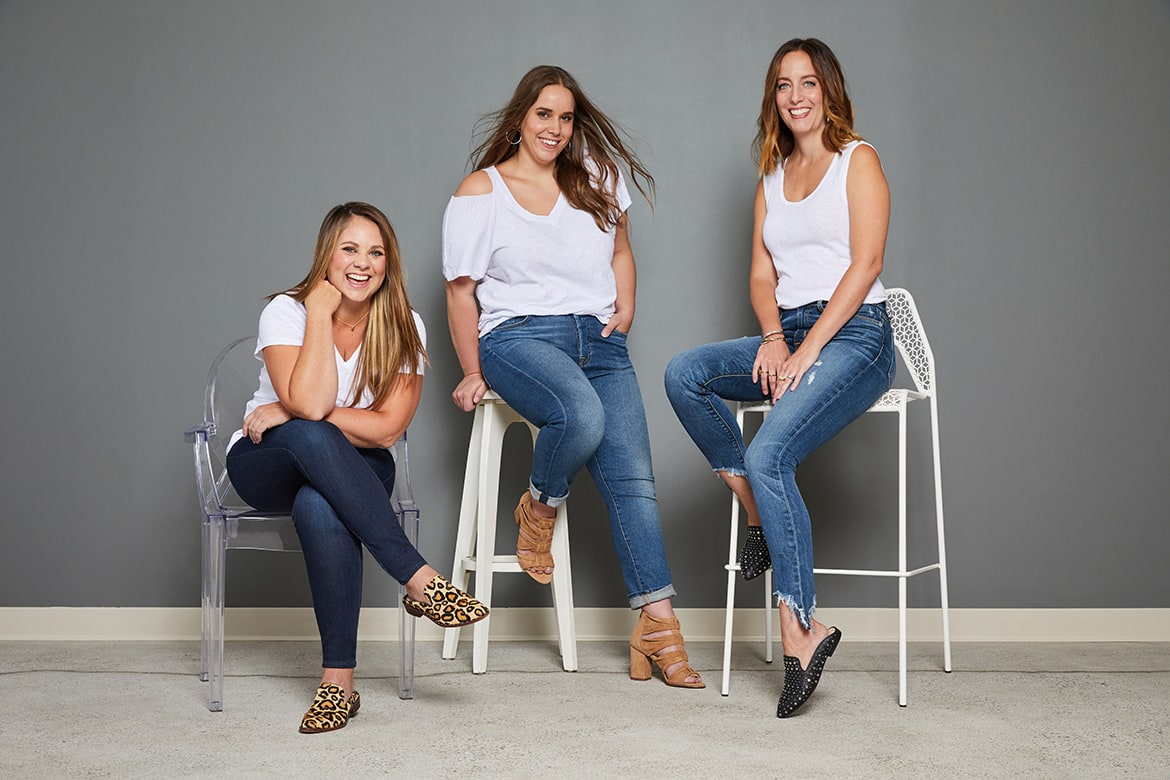 Nothing gives us the feeling of promise and potential that defines the start of another year like a new pair of jeans. We've been your denim destination since day one, and this fall we recruited three of our home office power players to help break down the top three pairs you need to kick off the season with your own back to school glow.
Seven for All Mankind Josephina Jeans | Sanctuary Stateside Tee | Splendid Heels
Abby is 5'6″ and typically wears a 31 in denim, but sized down in the Josephinas, and a size large top.
The Boyfriend
We have been craving a fresh pair of boyfriend jeans for fall, and Abby—the customer care specialist who answers your questions on Facebook Live—was the perfect model to rock this silhouette with confidence. Boyfriend jeans are the hot sauce in our denim diet—they go with everything and add a dash of something to even the most basic combination. We styled Abby in the Seven For All Mankind Josephina, updated for the season with a higher rise (instant smoothing effect) and an incredible new vintage-luxe fabrication (all the vintage look without any of the rigid feel). We love the roll of this jean—perfect for showing off some ankle whether you have long legs or are petite. Roll as much or as little as needed. And the straight leg style is a great evolution of the skinny without requiring a shoe change.
AG Legging Ankle Jeans | WILT Shrunken Tee | Sam Edelman Leopard Slide
Erica is 5'2″ is wearing a size 28 denim and a size small top.
The Classic Skinny
If you are going to pick just one pair of denim to add to your collection this year, buy a good dark-wash skinny jean. You'll love this jean if you're petite like Erica, but it's a favorite for everyone regardless of height. Erica manages our Care Team, working tirelessly to ensure our customers have the best shopping experience possible, so we wanted to give her a jean that moves with her as she bops from one care station to the next throughout her day. Enter this fall's chameleon jean (and an Evereve favorite for five years and counting), the AG Legging Ankle. The clean dark wash is perfect for work or play, features AG's signature power stretch (make sure you buy it a little snug because it will form to your shape) and has a mid-rise: high enough to hold you in, and great for a petite torso so it doesn't envelop your whole waist. Insider tip: the clean finish on the ankle makes alterations a snap if you need to take off a touch more to get your perfect ankle length. No fancy hem required!
Hudson Barbara Jeans | Michael Stars Fitted Tank | Kristen Cavallari Stud Loafers
Erica is 5'6″ and is wearing a 26 in denim and a size small top.
The Bestseller
Ankle interest and cool destruction on this pair of Hudson Barbaras make it an instant favorite—and our bestselling jean for over a year. Director of Product Design and a mom of three, Erica needs jeans that look good and work hard for her—there's no time to be yanking jeans up or worrying about the knees bagging out. This pair checks all the boxes: trademarked stretch fabric with incredible recovery, a single layer waistband for ultimate comfort in a true high rise and signature pocket detailing for instant booty lift. Plus, the destruction is placed in easy care spots—no worries about shoving her foot through a hole on a rushed morning or splitting a seam while fitting a model in our newest dress for the season.
What jeans are you most excited about for fall? Do you have a favorite go-to style or brand?