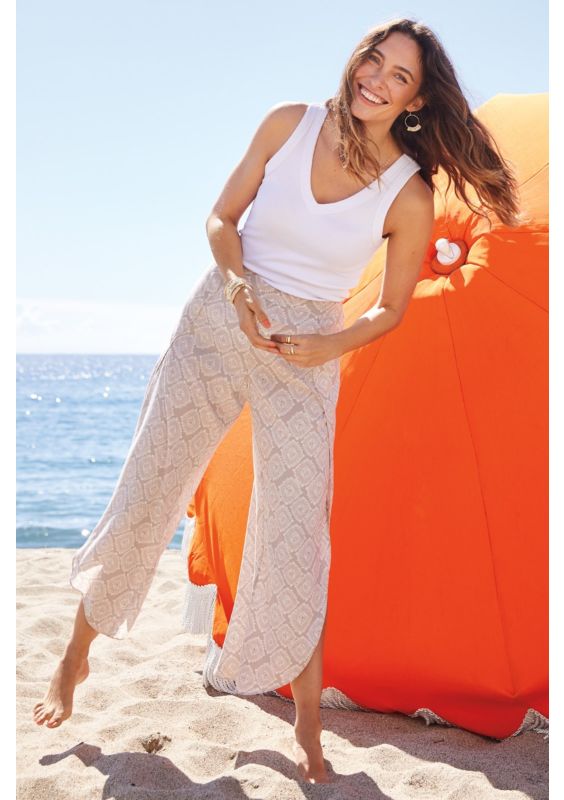 Did someone say BBQ and fireworks? With summer in full swing, we can't help but get excited for the fourth of July weekend! There's no better time to kickback with family and friends, catch some rays, and step out in an iconic outfit.
Whether it's throwing on your favorite red, white, and blue shirt, or sporting the sweetest floral summer dress, fourth of July fashion is all about feeling good! Celebrating the Fourth in style doesn't mean you have to cover yourself in the American flag (unless that's what you like!). 
EVEREVE offers a wide variety of chic and fashionable pieces that are perfect for hot fourth of July summer nights. Keep reading to learn how you can look your best and turn some heads this fourth of July.
1. Denim Jacket + Summer Dress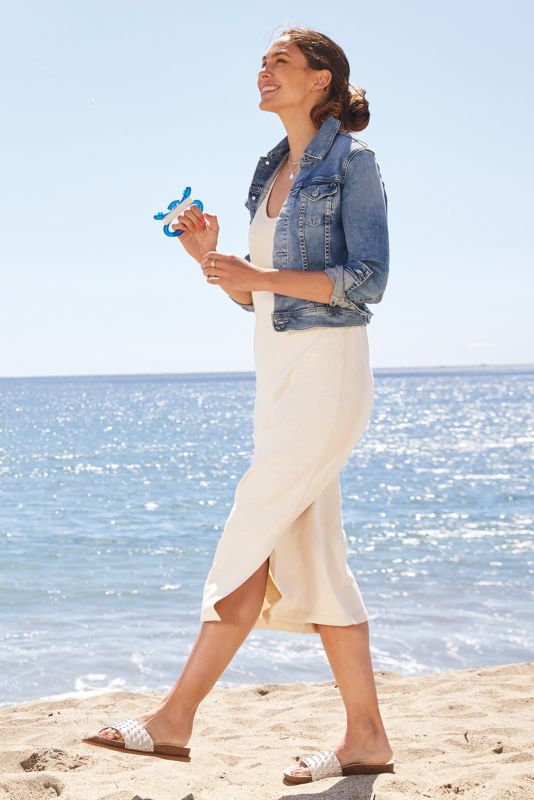 A denim jacket paired with a soft and flowy summer dress is a staple fourth of July weekend outfit. Jean jackets match with just about anything, and are perfect additions to a summer outfit once the sun goes down! Pair a denim jacket with your favorite soft tank dress for the cutest fourth of July outfit. Don't be afraid to dress it up with some festive red, white, and blue jewelry!
Shop the look: Amelia Denim Jacket | Sadie Tank Dress
2. Beachy Pants + V Neck Tank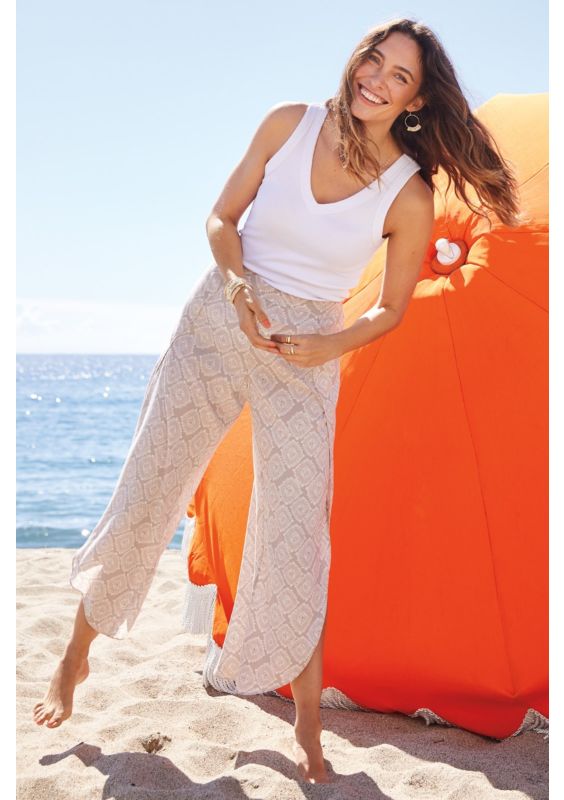 When it comes to spending time in the summer heat, there's nothing like a good pair of beachy, flowy pants to stay cool and stylish. Whether you're out dancing to live music, or grilling some hamburgers with the family, flowy pants will immediately dress up any look.
Pair with your favorite comfy v-neck tank, a statement earring, and slides for a show-stopping fourth of July outfit!
Shop the look: Cora Pants | Maya V Neck Tank | Hadley Leather Fringe Hoop Earrings
3. Maxi Skirt + Tank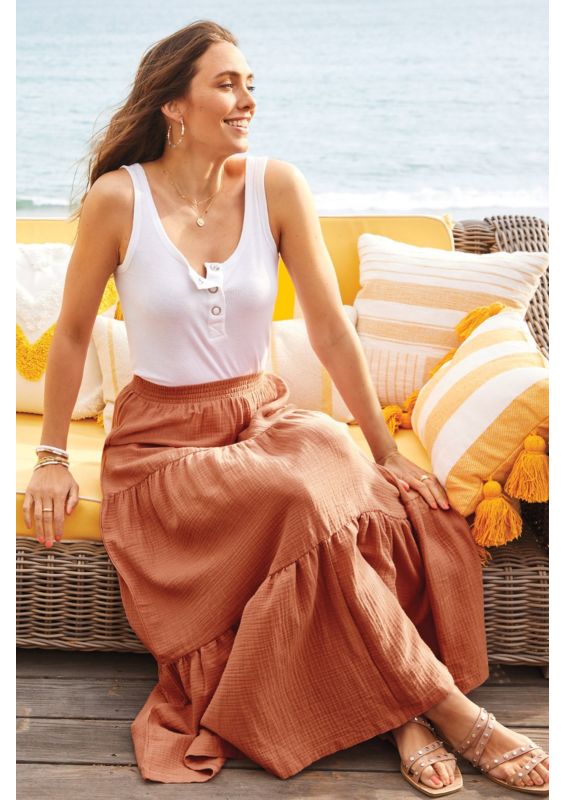 Pair a flowy and light maxi skirt with a henley tank for the perfect day-to-night fourth of July outfit. Maxi skirts are great for picnics, dancing, and snuggling in to watch the fireworks!
Dress up the look with some strappy sandals and sparkly bracelets. Add some red, white, and blue flare with festive jewelry and sunglasses.
Shop the look:Tiered Gauze Maxi Skirt | Henley Snap Tank | Izabel Studded Sandal
4. Distressed Denim Cutoffs + Graphic Tee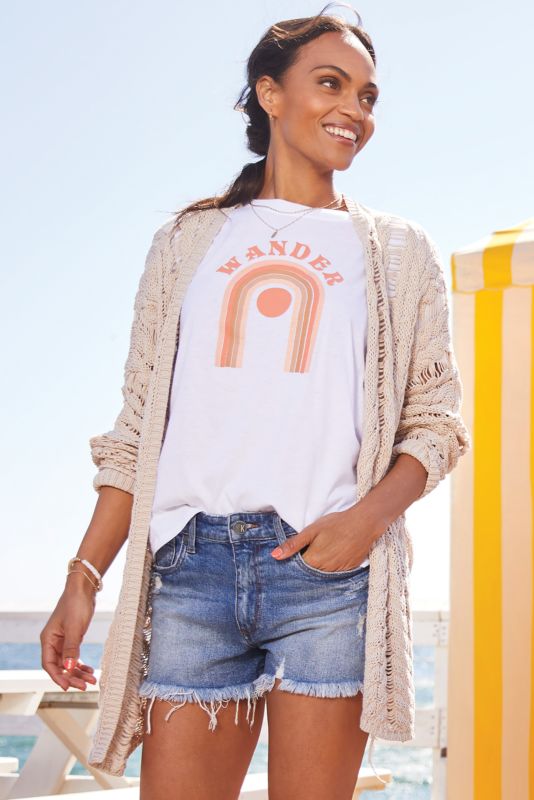 Nothing says summer like your favorite pair of denim cut offs! Wearing traditional blue denim is a great way to create a patriotic outfit on the fourth. Get in the red, white, and blue spirit with a white graphic tee paired with some red sparkly jewelry. Or pair your cut offs with a soft graphic tee for the perfect casual summer look. Whatever colors you choose to wear on the fourth should leave you feeling cute and confident! 
Shop the look: Jane Shorts | Wander Tee | Fernanda Open Weave Cardigan
5. Boho Dress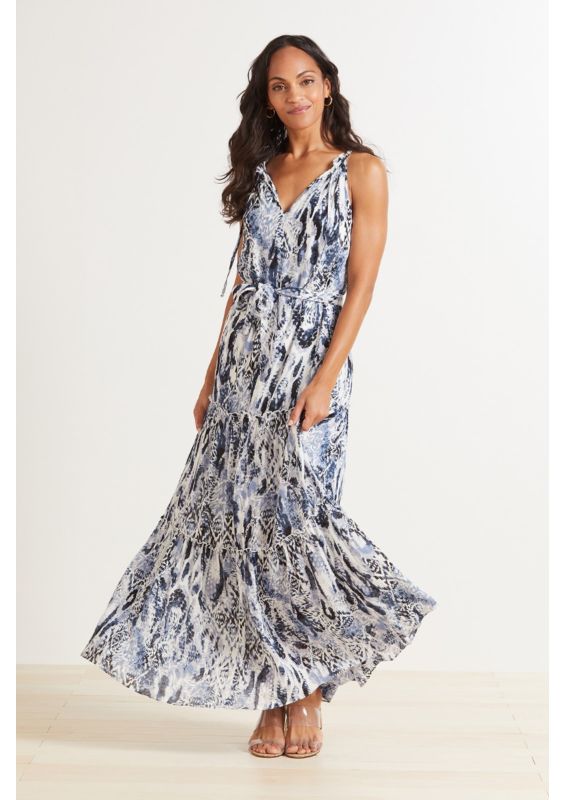 We LOVE a flowy, patterned boho dress… especially if it's worn on the fourth! Get ready to receive all the compliments stepping out in a printed flowy boho dress.
Whether you're getting drinks with the gals or spending time with extended family, boho dresses are versatile and stylish for any occasion. Add some sparkly jewelry and sandals and you're ready to party! 
Shop the look:Naomi Tiered Halter | Victorie Sandal
6. Short Sleeve Button Down + Shorts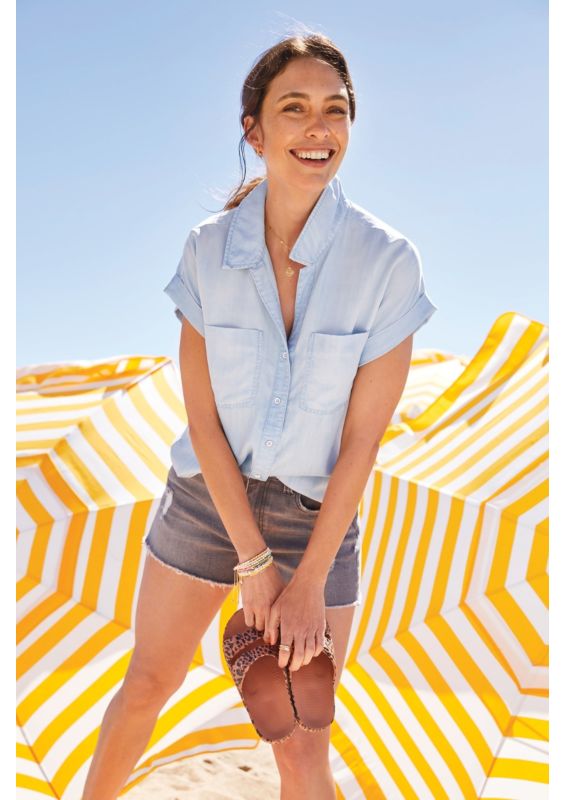 Short sleeve button down tops are a great way to combine cute and casual on the Fourth! Button down tops can easily be dressed up for the holiday weekend with some red, white, and blue jewelry and a pair of flattering denim shorts. Add some strappy sandals and you'll look stunning all day long! 
Shop the look: Island Wash Button Down | Jane Shorts | Two Band Slides
7. Romper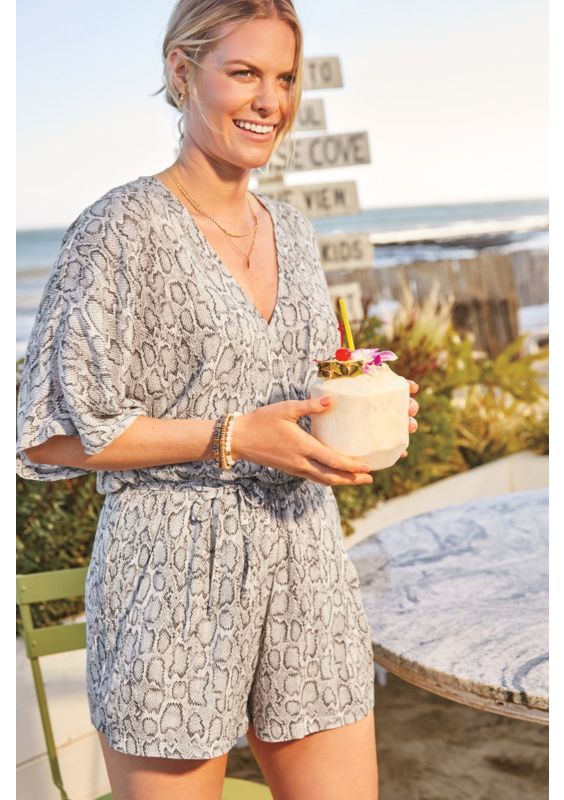 Rompers are the perfect choice for staying cool AND chic on the hottest of summer days. Dress up the look with some sandal heels and dangly bracelets for a fun and flirty fourth of July outfit. Sport your red, white, and blue pride through accessories, or wear the romper on its own for a show-stopping look! 
Shop the look: Austen Romper | Positivity Delicate Necklace | Lainey Ring | Darcie Crystal Earring Pack
8. Soft Shorts + Graphic Tank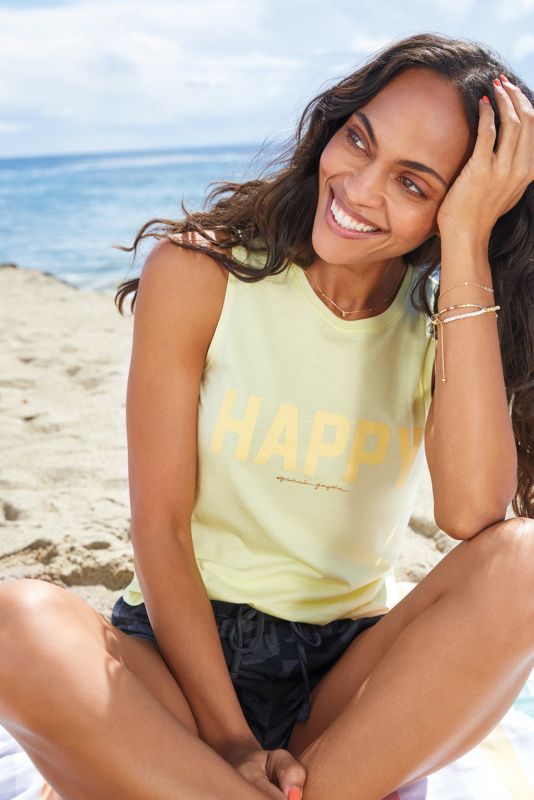 The Fourth of July for most signals a day spent outside having fun in the sun! Pairing some soft active shorts with a cute graphic tank is a great comfortable outfit for playing lawn games and sitting around the bonfire. Easily dress up the look with some dangly earrings and beaded bracelets!
Shop the look: Camo Sporty Short | Happy Tank | Lou Sequin Multicolor Pull Bracelet | Love Delicate Bracelet
Take on the Fourth of July With EVEREVE
When you want to look stylish and cute on the Fourth, these outfit ideas have you covered! Need some more ideas? Read up on our summer Hit List, or head on over to our lookbook to shop all of the best summer looks. Happy shopping everyone!