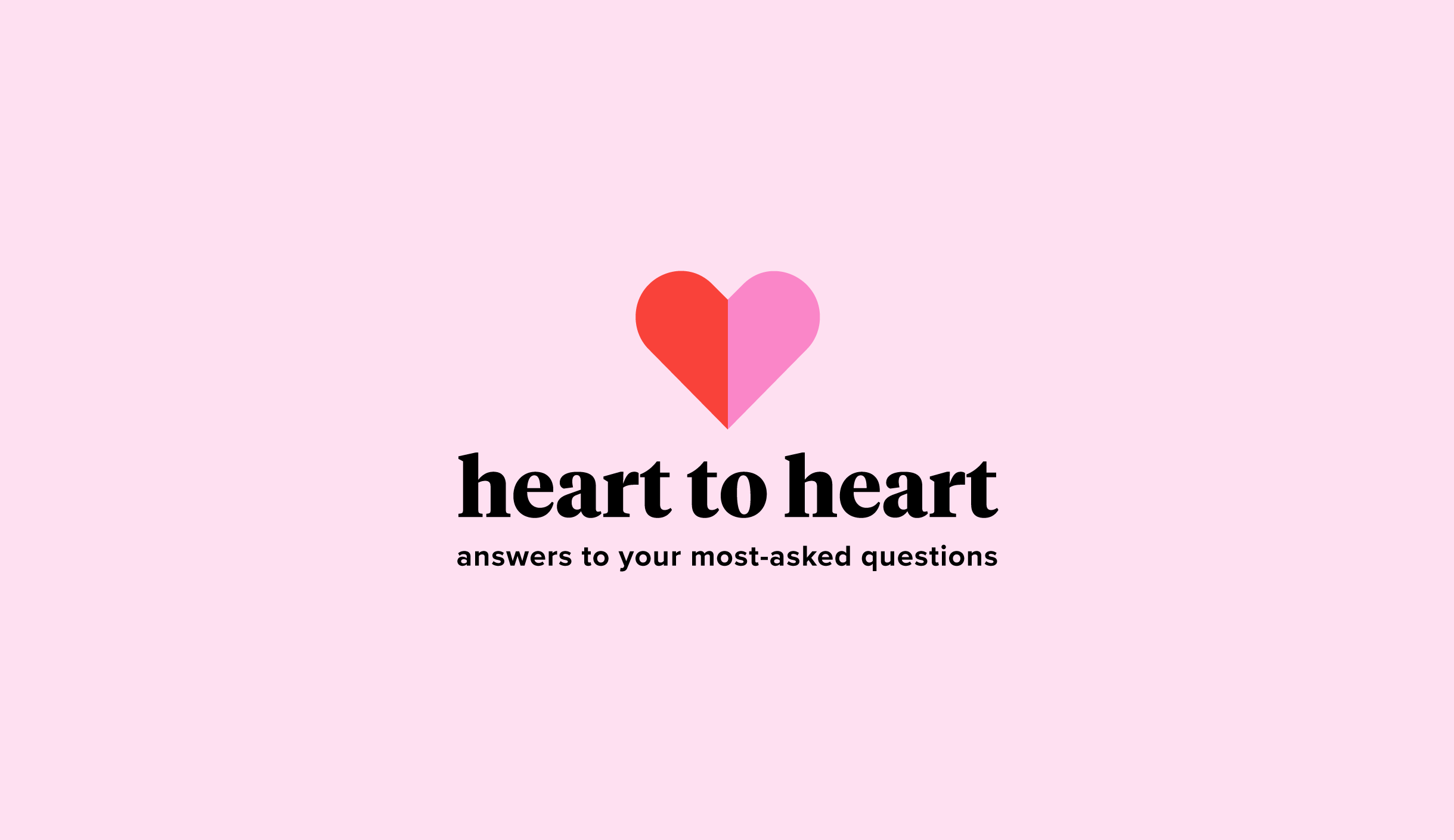 Welcome to the first ever Heart to Heart, a brand-new series where we answer your burning questions! We get so many questions from you on Instagram every day, and a lot of you have the SAME questions. So the With Heart editorial team (hi!) thought it would be fun to create a place where we share the tips, tricks and advice we're sending out individually in a way that everyone can access and benefit from. Plus, it's a chance for us to have a little coffee talk every few weeks! ☕❤️
Grab your coffee and let's dive in! Here are the answers to your most-asked questions this month.
What's up with tights? Are they in or out?
Ha! Great question! You shouldn't have to freeze for fashion—gone are the college days when we went out on a Saturday night in January without a coat, right?? 🤦‍♀️ Tights are definitely "in" when you're wearing shorter dresses and booties in the winter—just make sure they are opaque. Another option we love now (which eliminates the need for tights, depending on hem length) is pairing midi/maxi skirts and dresses with tall boots!
Is the sneaker trend continuing into spring/summer 2020?
Yes and yes! Sneakers are more versatile than ever thanks to the arrival of novelty fashion kicks. P448 and J/SLIDES are two brands that are killing the game with glitter, metallic accents and animal print paneling. We love the trend because cool and comfy kicks are just what on-the-go days need, they're easy to wear with everything from jeans to midi skirts—and they give your whole look an effortlessly cool vibe. 
shop all sneakers here
What bra do I wear with off-the-shoulder tops?
A strapless bra is your best bet for fitted tops. But for tops with a more relaxed fit (like this one), try a pretty bralette or cami. The Free People Adella seamless bralette with stretchy smocking is our best-selling bralette every year and comes in 9 colors. Cosabella makes a padded bandeau with removable straps for awesome versatility, and our Allison Joy lace trim cami is the perfect layering piece for everything from OTS tops to cardigans. And P.S.—letting the straps peek out is the point! 😊
shop all camis and bralettes here
What are some unexpected and fun new pattern combinations to try?
Animal print continues to be the biggest trend, and with snake and zebra patterns becoming more popular, it's not only about leopard and cheetah. The way to wear animal print now—and make it feel new—is mixing it with neon and pop colors. And as far as print/pattern trends go, get into tie-dye if you haven't yet! This sweatshirt is a best seller, and there is SO much more to come in spring!
What should I wear for an upcoming GNO?
Girls' night dressing can be tricky, because it can mean so many different things, from going out dancing to getting together at home for wine and cheese. (We love both, for the record.) Regardless of your specific plans, you can't go wrong with black coated jeans. Pair them with a cut-out sweater or complete your look with a moto jacket. We also love bodysuits for an elevated yet understated look.  
Keep sending us your fashion, styling and LIFE questions (need a great gift idea or want to know what's in Heidi's bag?) via Instagram or leave a comment right here—and have a great Thanksgiving week!