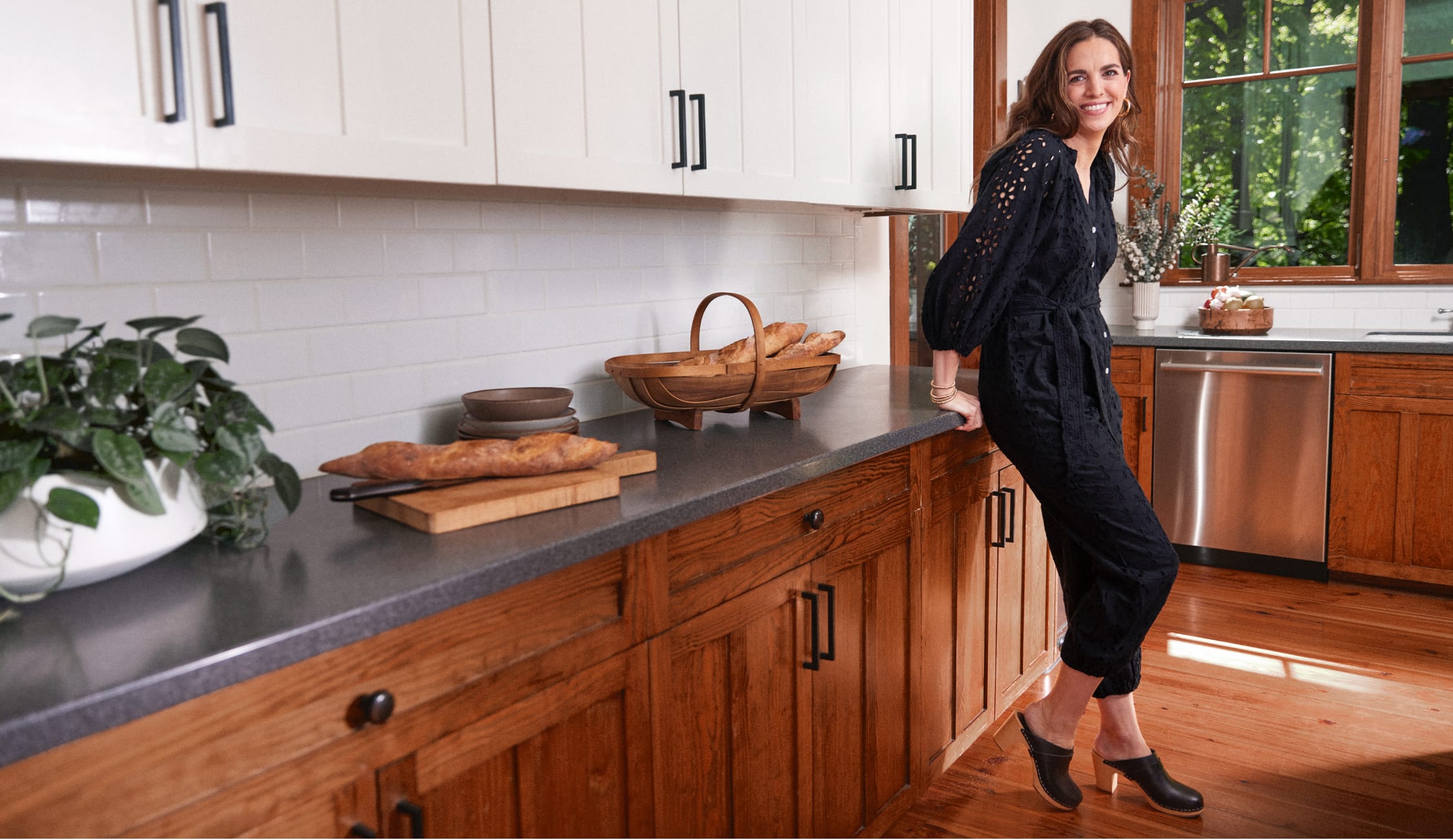 As a busy grad student studying chemical and biomedical engineering, Katie Button spent what little down time she had cooking. "I lived this dual life where I would go to school or work in the lab and then come home and cook," she explains. "I was filling my passion and joy with what I did outside of my job, and, looking back, that was really telling of what I loved to do." 
And she was right. Over the next decade, Katie honed her culinary skills in some of the world's most acclaimed kitchens before moving to Asheville, North Carolina and opening Cúrate, a Spanish restaurant which recently won a James Beard Award for Outstanding Hospitality, adding to Katie's five James Beard Best Chef: Southeast nominations. Today, she's the CEO of her restaurant group, Katie Button Restaurants, and hosts From The Source, a TV show on the Magnolia Network. While her career's been filled with unexpected turns, she's always been guided by one thing: her insatiable love of learning.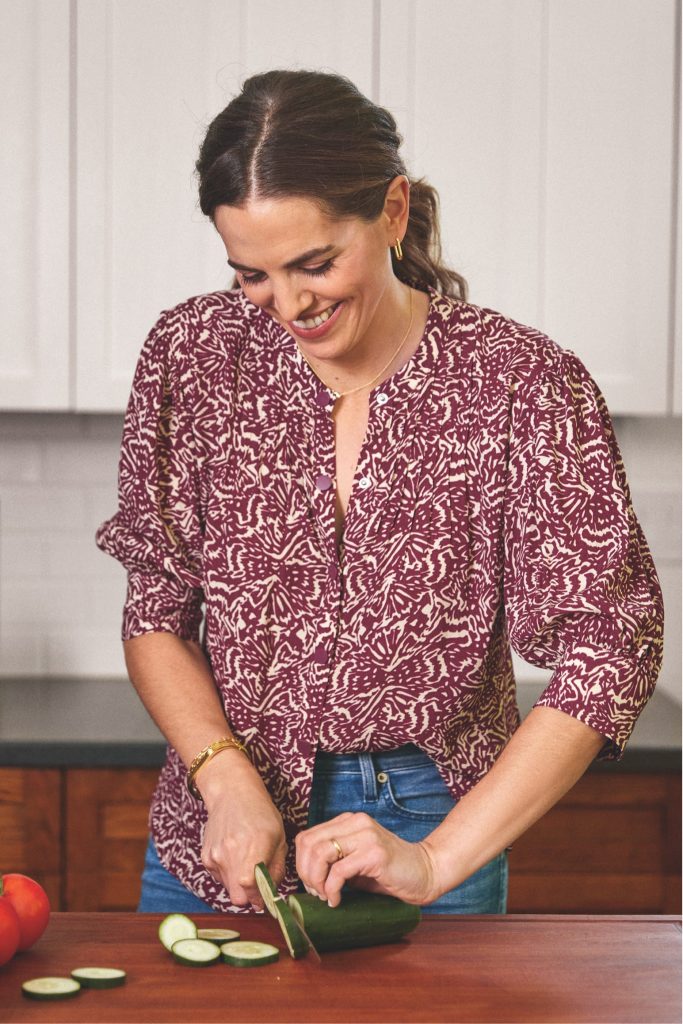 EVEREVE: Let's rewind! You studied engineering and graduated with a masters. You're about to start a PhD program…

Katie: I applied for the PhD program because I couldn't get an engineering job. Turns out when you're not that passionate about something, you don't interview well! But fortunately, a couple weeks before I was supposed to start, I dropped out. I knew I couldn't do it. I had been researching culinary schools and was dreaming about cooking. But I needed to find a job first and the only restaurant that would hire me was one of José Andrés' [award-winning Spanish chef] restaurants in Washington D.C. 
EVEREVE: And that changed everything?

Katie: Yes! That was my intro to Spain and Spanish food. And why later in life I would meet my now husband who's from Spain; why I would go live in Spain for a couple of years, working at El Bulli, one of the best restaurants in the world. And why I would move back to the U.S. and open a Spanish restaurant in Asheville, North Carolina. It all happened because one person took a chance and hired me as a waiter.
EVEREVE: You were finally in a restaurant… 
Katie: I started working in the front of the house, but I spent a lot of time in the kitchen talking to the chefs. I loved seeing the beautiful, detailed food they were creating and learning from them really reaffirmed that I wanted to be on the other side. There was that moment when I realized none of the work felt monotonous—it all was exciting. Despite how hard it was and how long the hours were, every day I wanted to get up and go back. I knew I was on the right path. 
EVEREVE: And that path took you from chef to CEO.

Katie: After we opened two restaurants in Asheville, I was dreaming of how to continue growing and reach more people, and that's when we came up with our ecommerce business and wine club. I love cooking but I've realized I also love leading our team, and this transition into CEO of the business has been so fulfilling. I feel like I've really hit my stride working on the strategy and the vision, while getting to support and lift up our chefs who are now in the restaurants each day.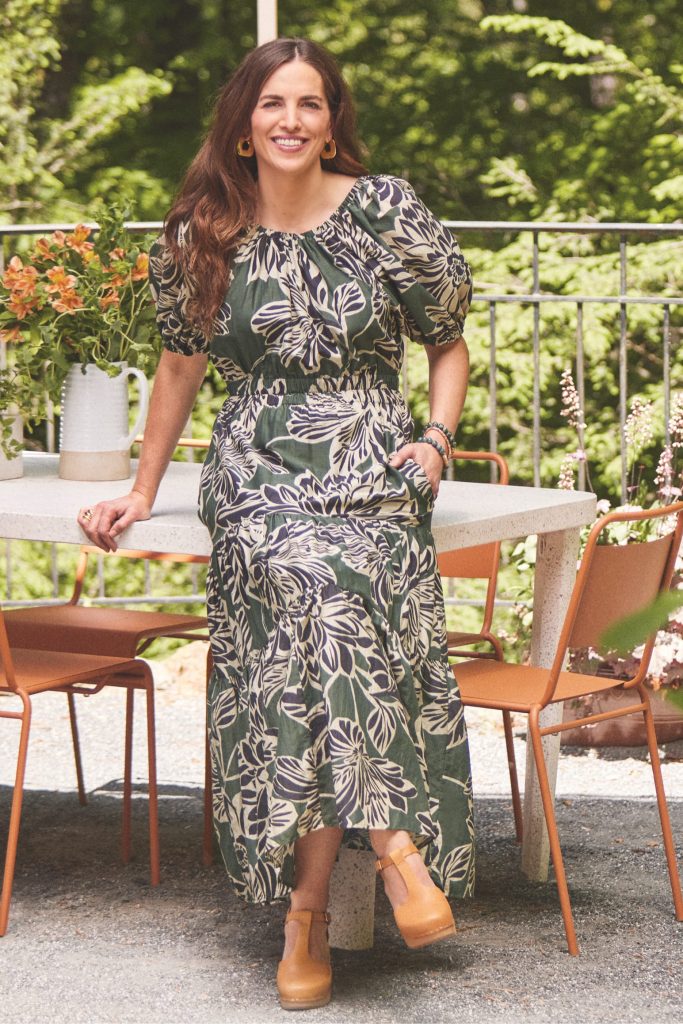 EVEREVE: How did your Magnolia Network show, From The Source, come to fruition? 
Katie: They reached out to me a couple of years ago when they were developing the network and it feels like fate that this opportunity came my way. The concept comes from my love of learning and going out and visiting people who are growing and producing raw ingredients. I'm fascinated by the work they do; they are at the start of every dish I create. I wanted to share the stories of their passion, drive, care and attention. And in each episode, I do the work myself—whether it's milking cows or fishing off a commercial boat—so viewers can really appreciate how hard it is! I finish by cooking with the ingredient, which is so fun for me. 

EVEREVE: Do you have a favorite episode? 
Katie: It's hard to pick just one but milking cows was definitely a new thing for me! We filmed the episode at Chapel Hill Creamery, in North Carolina, where they produce cheese, but their main focus for making this incredible cheese is actually growing incredible grass for the cows to eat. Drawing the connection that the quality of cheese is tied back to the quality of the grass blew my mind! That really gets to the heart of the show, how the source of an ingredient makes such a difference.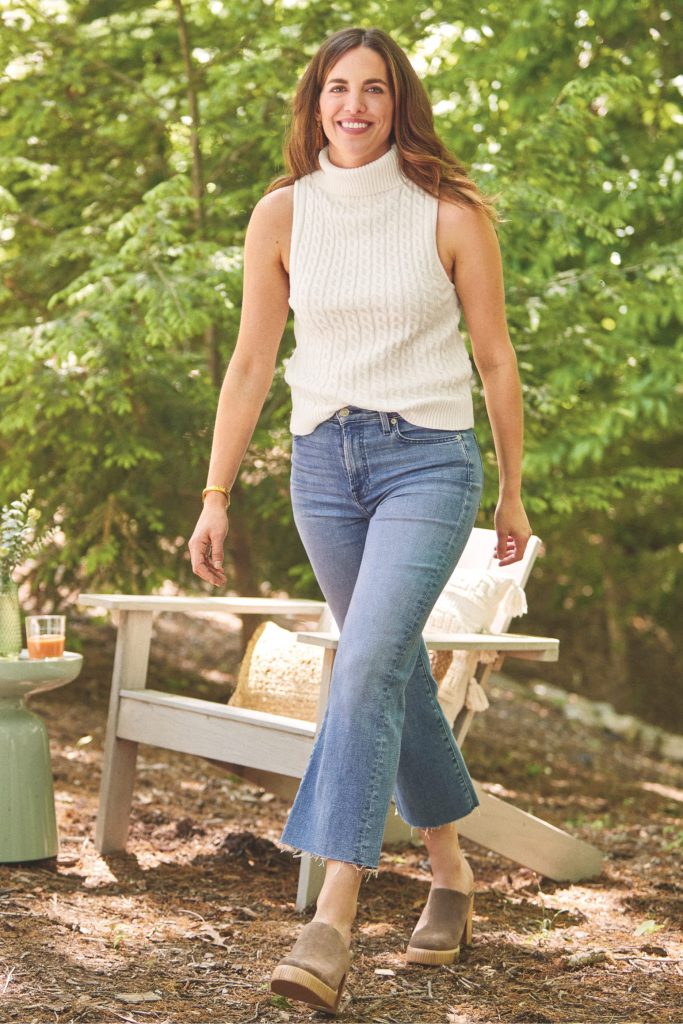 EVEREVE: You wear so many hats—what is your fashion POV?
Katie: I am pretty casual in my life. I'm usually in jeans so that I can swap out the top as I'm jumping from one thing to the next or add a blazer if I'm joining a meeting. Both the pairs of jeans I wore for the shoot are new favorites—they fit amazingly! And the ba&sh burgundy top has such pretty sleeve detailing and the flowy fit of the button-down makes it easy to tuck half in or leave out. I am really drawn to pieces with versatility like that. 
When I'm traveling, I always pack a dress with pockets—I love pockets. I was so excited to discover this Velvet dress because it's so striking and comfortable… and has pockets! And the Cleobella jumpsuit is such an easy look—it's one of those pieces that I know will have me pulled together in a moment. 

EVEREVE: What does a forward-moving mindset mean to you?
Katie: It means to never stop learning and growing. There's never been a time where I've sat back and thought, 'Things are running well, we're good!'. Never. I am always thinking of new ways to improve on what we're doing, whether it's the experience for our guests, the training of our employees, growing the business… I never stop thinking about what's next.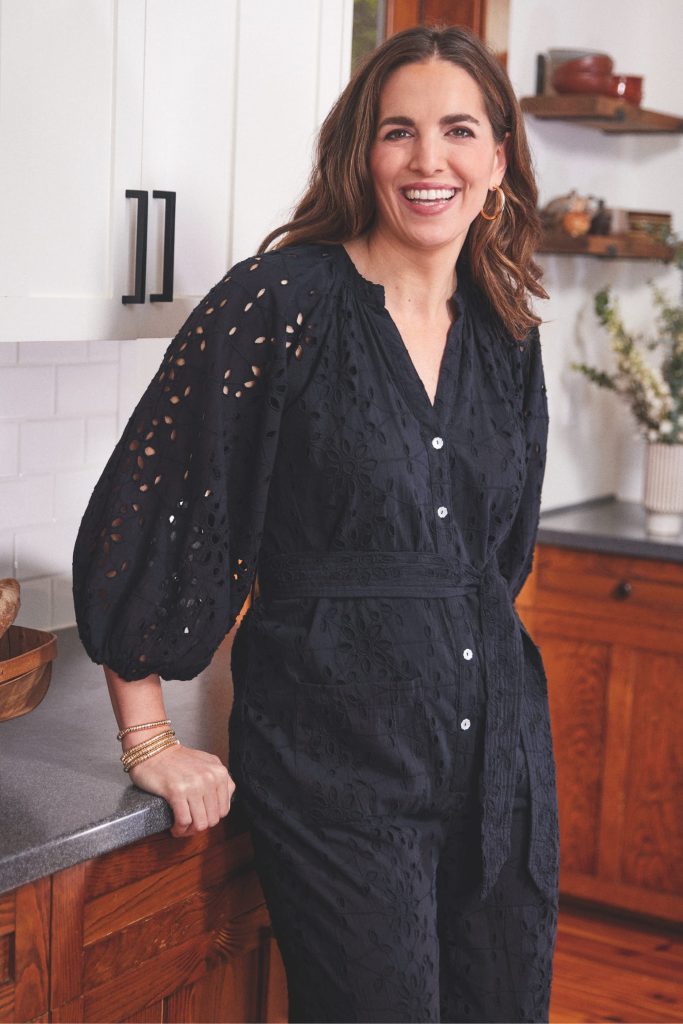 Learn more about Katie!
Visit her website for more information about her and to shop her cookbook and restaurant items to-go (shipping all over the country!). Click here to learn about From The Source. And check out the rest of our inspiring Ray of Light series.