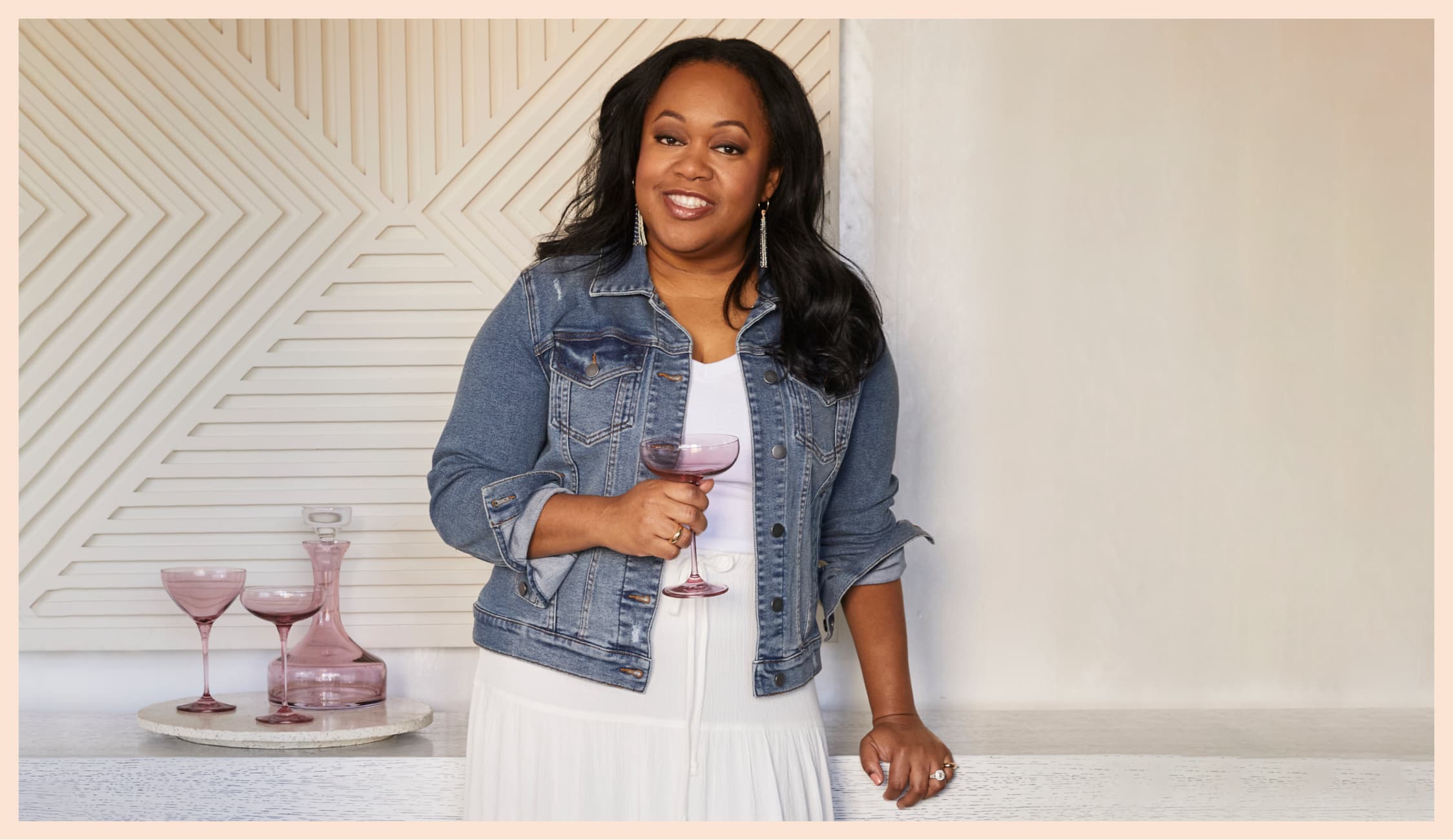 Since middle school, Stephanie Summerson Hall had one goal: to become a lawyer. And for ten years she practiced corporate tax and business law. But another passion started brewing and becoming a mother solidified her growing interest in entrepreneurship. So she set two new goals: create a local brand with global reach and be present for her four children. Today, her luxury glassware company, Estelle Colored Glass, is a social media sensation experiencing triple digit growth, and she's yet to miss a school conference. Here, she shares her inspiring second career journey and reminds us that it's never too late to pursue a new passion.
EE: Take us back to the beginning…
SSH: I went to law school straight after undergrad and I did two clerkships with appellate judges, then went into practice in Washington DC. But I realized I was more excited about the business world. I delved into entrepreneurship, starting an event rental company while practicing law. But once that company was up and running, I needed a new outlet for my creative energy.
EE: When did you realize your heart was no longer in law?
SSH: We decided to move from DC back to my native South Carolina—we had three children then and wanted to raise them in a slower pace of life. It was a very difficult decision but when we left DC, I decided to no longer practice. My family was shocked—I was the first to go to law school and everyone was very proud of that.
EE: And you found peace with your decision?
SSH: The notion of starting over was very thrilling and exciting to me. I love challenges and bootstrapping something from ground zero keeps me hungry, it's what gets me up and going. My determination really sustained me through rough times.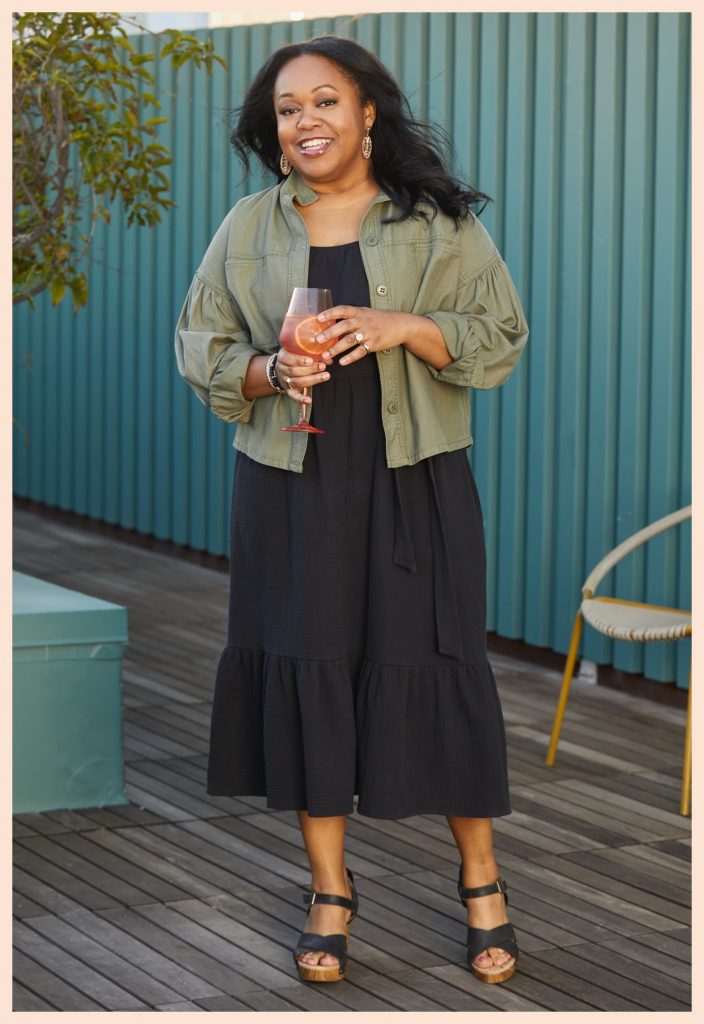 EE: How did the idea for Estelle Colored Glass come about?
SSH: I was looking for glass pieces for my own home. I have memories of antiquing trips with my grandmother, Estelle, who collected and displayed things in her China cabinets—she loved to entertain and I wanted pieces to remind me of family dinners she would host. I assumed this sort of company existed but when I couldn't find anything, a light bulb went off. Five years later, in October 2019, I launched the business.
EE: You've had incredible success—what advice do you have for other entrepreneurs?
SSH: Be purposeful and give 100 percent. Nothing about Estelle Colored Glass is an accident, it's the cumulation of my 17 years as a lawyer and entrepreneur. I had a failed business before Estelle Colored Glass, and those were the hardest lessons to learn but helped me further define the business I wanted to build.
EE: What responsibility do you feel as a female leader?
SSH: A big part of that intentionality was to be present with my children. Flexibility is very important and I'm in a place of influence to create that environment. My company supports policies like working from home—a mother can multitask and do 10 other things while at home!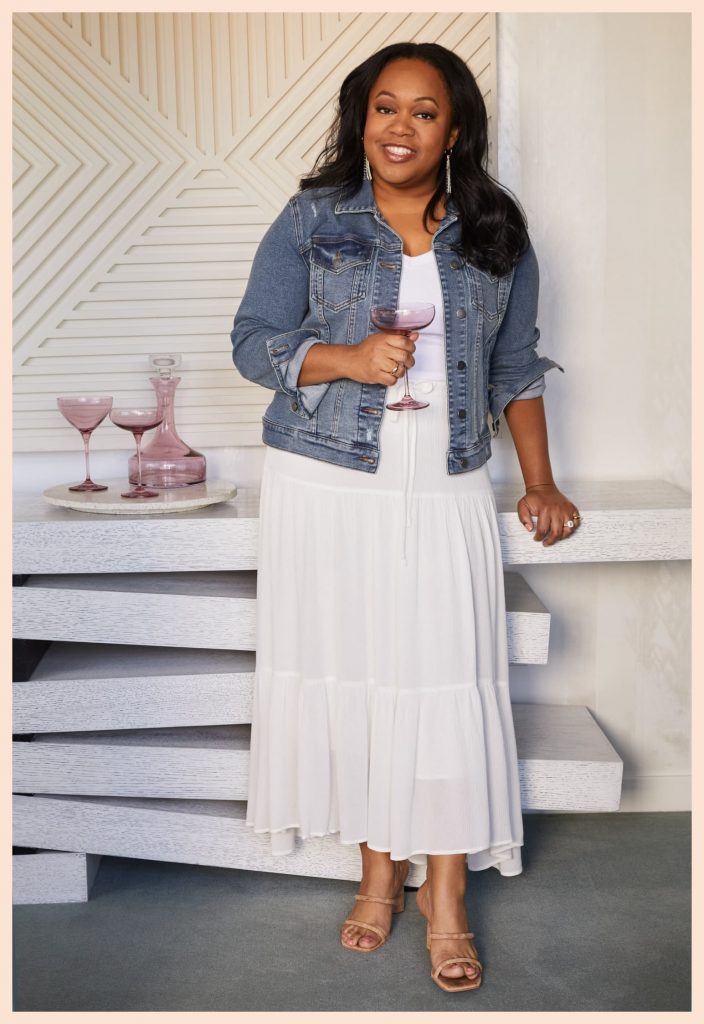 EE: How does fashion play into your life?
SSH: I'm drawn to and inspired by color. If I'm at an event, I like to be on-brand and wear something colorful; when you walk into a room, color helps you make yourself known. If it's just me, I'm probably in a neutral, like black or white. I don't like anything too froufrou! I'm in a phase of life now where I don't have a baby on my hip—my youngest is six—so I can take time to really get back into fashion; to present my best self. It's such a mood boost— when you look good, you feel good.
EE: What was your favorite look from the shoot?
SSH: I haven't taken that jean jacket off since I got it! I hadn't worn a jean jacket in years, but now I'm wearing this one every day. It's so comfortable, but with a little edge. It adds chicness—it's the perfect finishing touch. Same with the green jacket. The looks are casual but I still feel pulled together which I love.
EE: What does a forward-moving mindset mean to you?
SSH: I am a goal setter—I think that's so important. Even if you have a bad day or a bad month, keep working at your goal, let your strengths guide you and you'll always move in the right direction.
More about Stephanie…
Shop Stephanie's looks here. To learn more about Estelle Colored Glass and shop the collection, visit their site here. 
Click here to read more inspiring Ray of Light profiles.