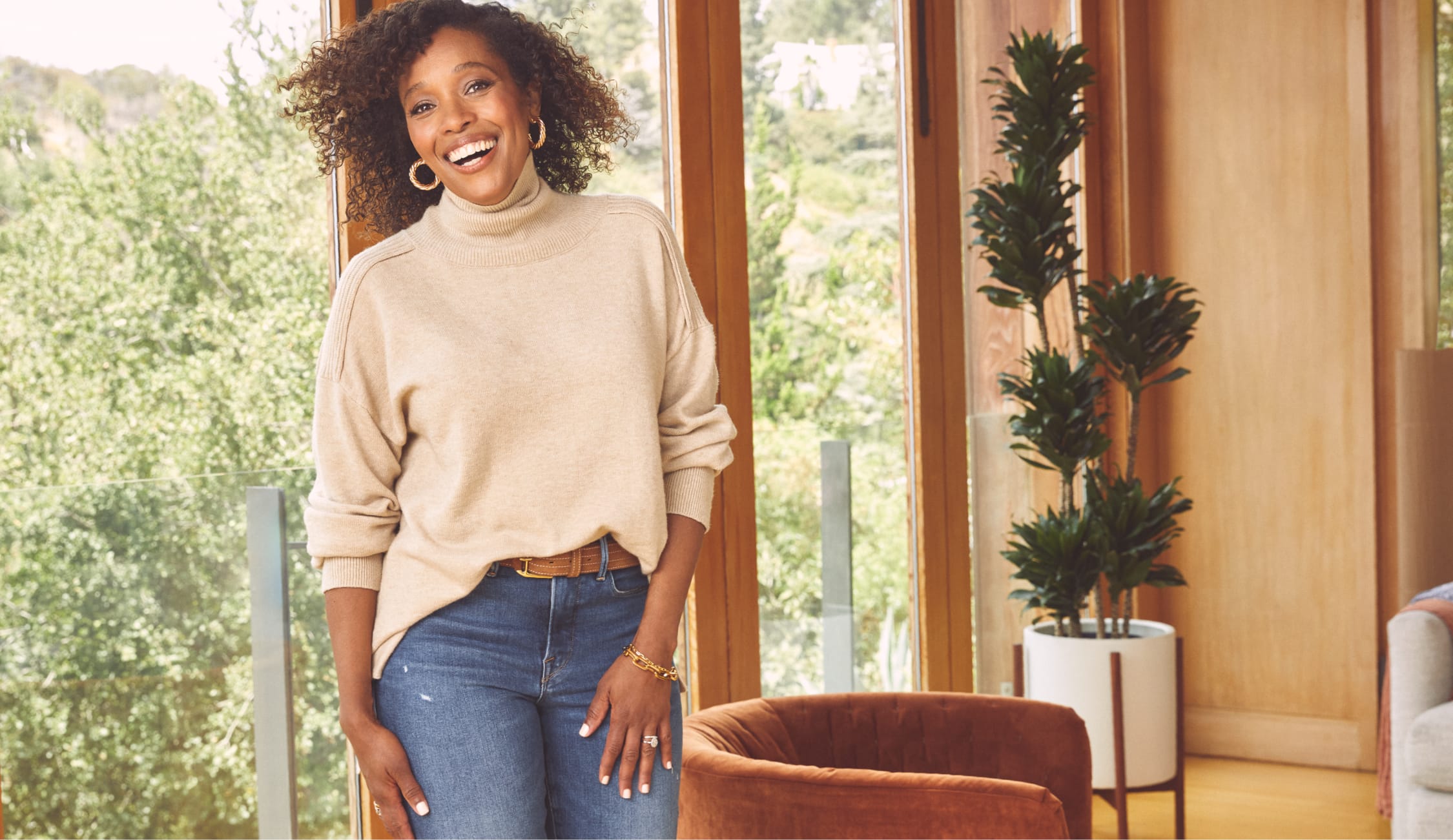 An accomplished actress, Tembi Locke's seen many stories come to life on screen, but she never imagined her own would be one.
In 2017, Tembi wrote From Scratch: A Memoir of Love, Sicily, and Finding Home, sharing the story of her and Saro Gullo, a Sicilian chef. In a whirlwind romance, they met while she studied in Florence and married, despite the disapproval of his family, who struggled with their interracial, multicultural relationship.They later faced Saro's devastating cancer diagnosis as Tembi becomes his caregiver while also raising their young daughter. Despite the anguish, there's unexpected hope as Tembi journeys back to Sicily, cultivating a new relationship with Saro's family.
Love, heartbreak, food and stunning Sicilian scenery—it's no wonder From Scratch caught Netflix's attention. The limited series of the same name debuts October 21st, with Tembi adapting the screenplay and producing, alongside her sister and Reese Witherspoon. "It's been magic," she says. "That's the singular word I can use to describe what happens when talented actors step forth and embody my story."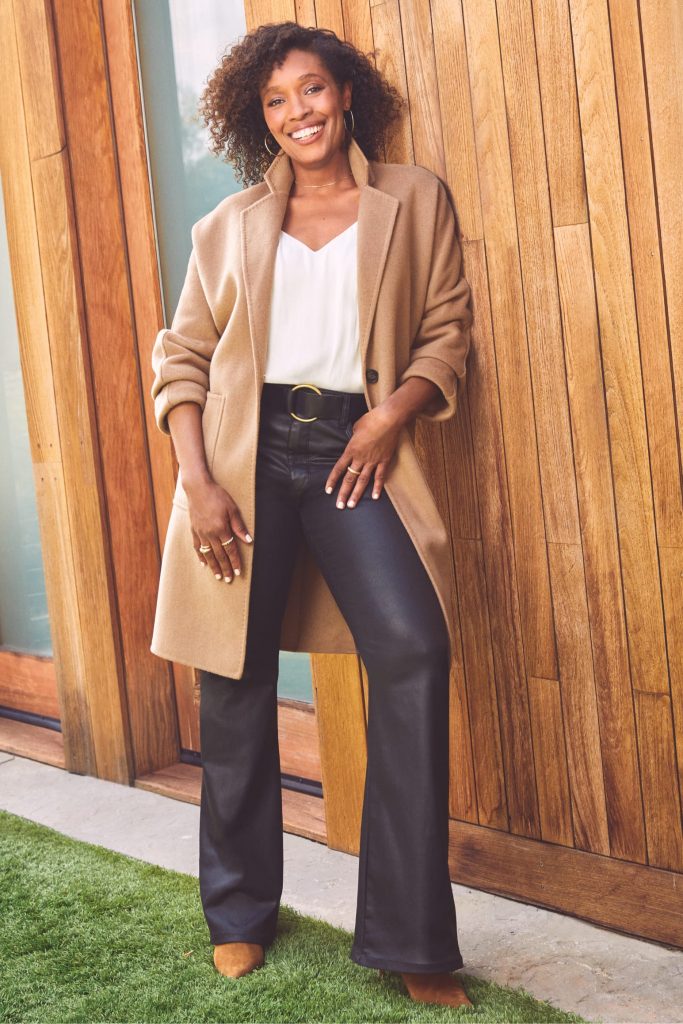 EE: Why did you begin writing?
TL: When Saro was diagnosed with cancer, I cut back on acting but still needed a creative outlet. I signed up for online classes at UCLA and it became a way to document and unpack this big life experience. After his passing, I had eight years of writing. My sister is an accomplished author and she's actually the one that turned to me and said "you need to write this book!"
EE: What was the process like creating your manuscript?
TL: The nature of a memoir is to relive, process and artfully offer up your own experiences, which at times was really hard. Cooking was actually the way I found inspiration to pony up to the page. Being back in the kitchen—his kitchen—and tasting his recipes really triggered memories and brought me back to that world. Starting the day creating a meal became an unexpected part of my process.
EE: What was most surprising about writing a book?
TL: The sheer joy I found returning to my 20-year-old self and marveling at the young people we were. I reread all of our letters and I fell in love with him all over again. Because the book is about grief, holding that joy was very valuable and got me through the challenging parts. I was also surprised how I learned to care for myself while confronting the hard chapters. I had people in my life who were my touchstones; I knew I could call them after a really tough day.
EE: You've become passionate about caring for caregivers…
TL: Absolutely. I was wholly unprepared for the experience. To me, caregivers were my grandmothers, not me, a young mother. So I really learned a lot and how I was cared for by others is what gave me strength for so long. If you know someone that's a caregiver offer to help—laundry, meal prep, washing the car. Facilitate rest by watching their children or runnings errands and just be a listener. There are so many conflicting feelings at this time, let them talk without judgement.
EE: Would you have ever imagined your story would inspire a Netflix series?
TL: It will forever be crazy and surreal to me! It's been so beautiful to see the love which everyone brought to playing these characters because they understood they were playing real people. The whole production just came out so absolutely wonderful.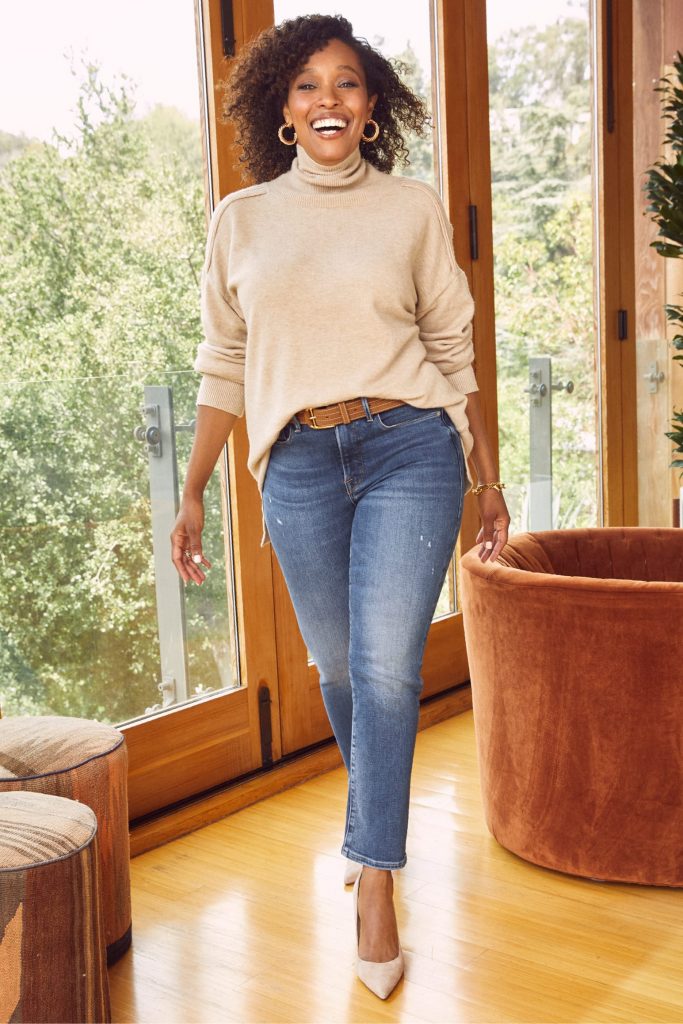 EE: What lasting lessons do you want From Scratch to leave?
TL: An understanding of the indomitable power of love. Romantic love, parental love, love of food and place—love in all its forms. And also the healing power of forgiveness, and understanding that our differences are nothing compared to our similarities.
EE: Tell me about the EVEREVE shoot!
TL: I think you can tell from my huge smiles, it was so much fun! I love that black Amanda Uprichard jumper—it's so beautiful! And the Good American jeans…wow. I've never had jeans slip on that feel that good. But I will say that Rails jacket with the black pants—holy moly! That is what I would wear anywhere. I'd wear that to Trader Joe's, and on the red carpet. The looks really suits my fashion POV—classic, clean lines, and some fun.
EE: What does a forward-moving mindset mean to you?
TL: Moving forward is something I've always had to consider in my life. And through it all, I've learned to embrace my starting point without any judgement. I invite in all the curiosity, ask for help and make the investment today for a future me that I can't see yet. Just take that first step to see who's she's going to be.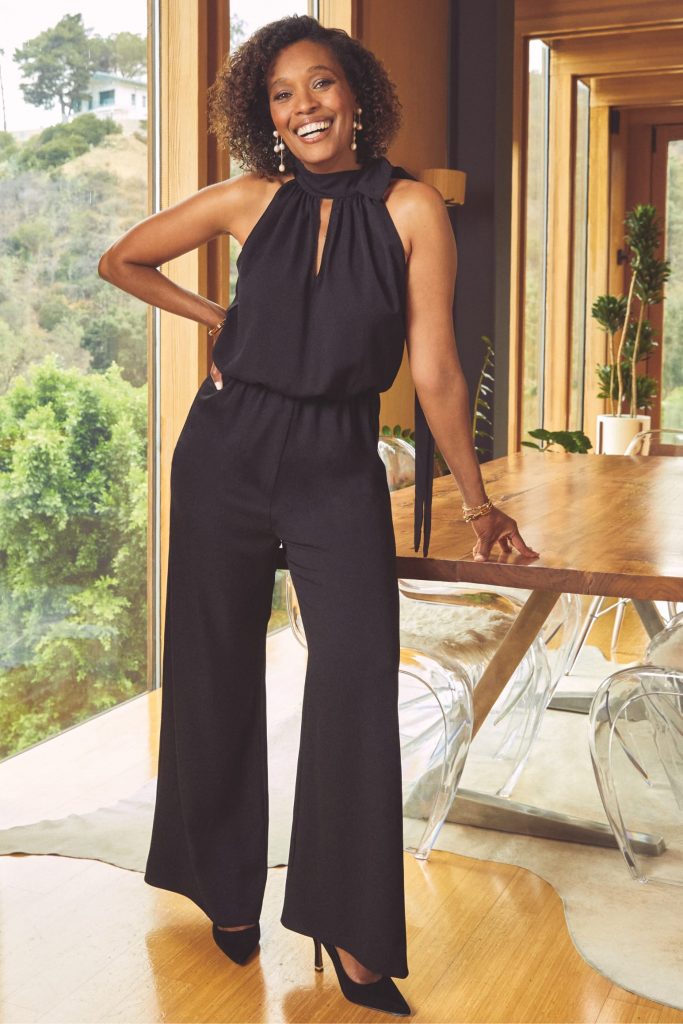 For More On Tembi…
Check out her personal site! For more information about the Netflix Series, visit the site. And to shop her looks, head on over to EVERVE.
Click here to read more inspiring Ray of Light profiles.