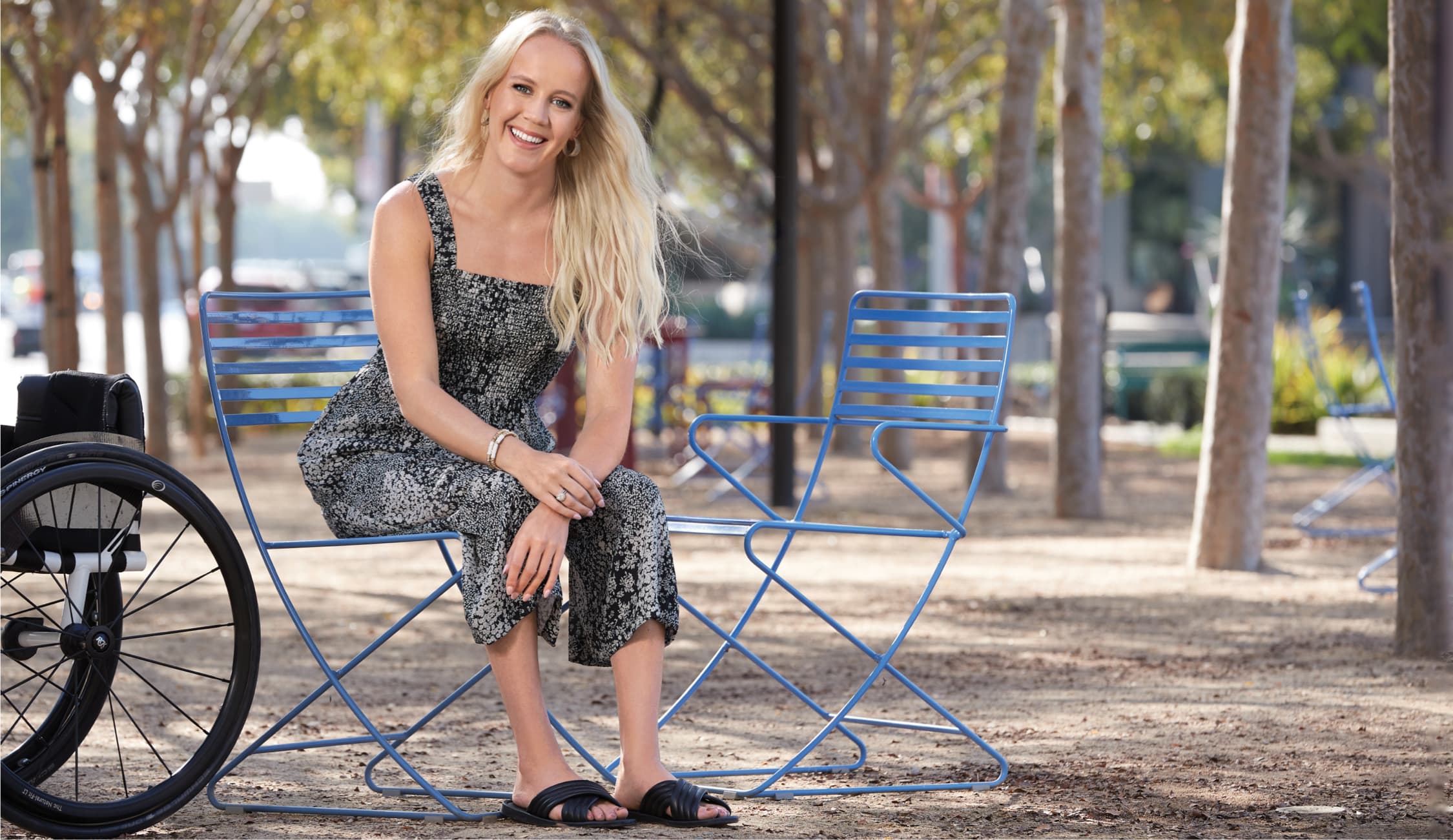 Our gold medal moment: Chatting with Paralympic gold medalist Mallory Weggemann for a second time. Mallory, swim champion, worldwide inspiration, and author of Limitless, generously caught us up on her journey to Tokyo and beyond.
EE: Congratulations on two golds and a silver! It's so great to reconnect. Tell us everything!
MW: Thank you! Tokyo has been the singular focus for me, truly a beacon: it represented so many years of hard work that culminated in this one, epic moment. Four years, or in this case, due to the pandemic, five years—all come down to a few seconds. I won my first Paralympic gold medal in 2012, and I've been fighting to get back on that podium ever since. After so much uncertainty, when I finally did it in Tokyo, it was…
EE: Surreal?
MW: Yes! Completely. My family and my coach were a world away, and of course, it was mid pandemic; nobody except the athletes were permitted at the games. I remember FaceTiming everybody right after I won, and then, the stages of emotion just started to hit. I collapsed into tears—happy, relieved, triumphant tears. As a team, we were part of something far bigger than ourselves; it was completely overwhelming to see the world come together, watching from all corners of the globe.
EE: What do you love most about swimming?
MW: You know that black line in the pool? I love hovering right above it, gliding along in the lane until I reach that T, right before hitting the wall. That black line can only carry you so far, which is exactly what draws me to it; it tells me how much further I'm capable of going. My love for swimming hasn't ever been predicated on how many medals I do or don't win. You can be sure when I'm 80 I'll be in that pool. I think my drive to keep moving forward comes from the fact that I truly love swimming; it gave me a place to process my experience when I needed it most, a place to grieve and a place to grow.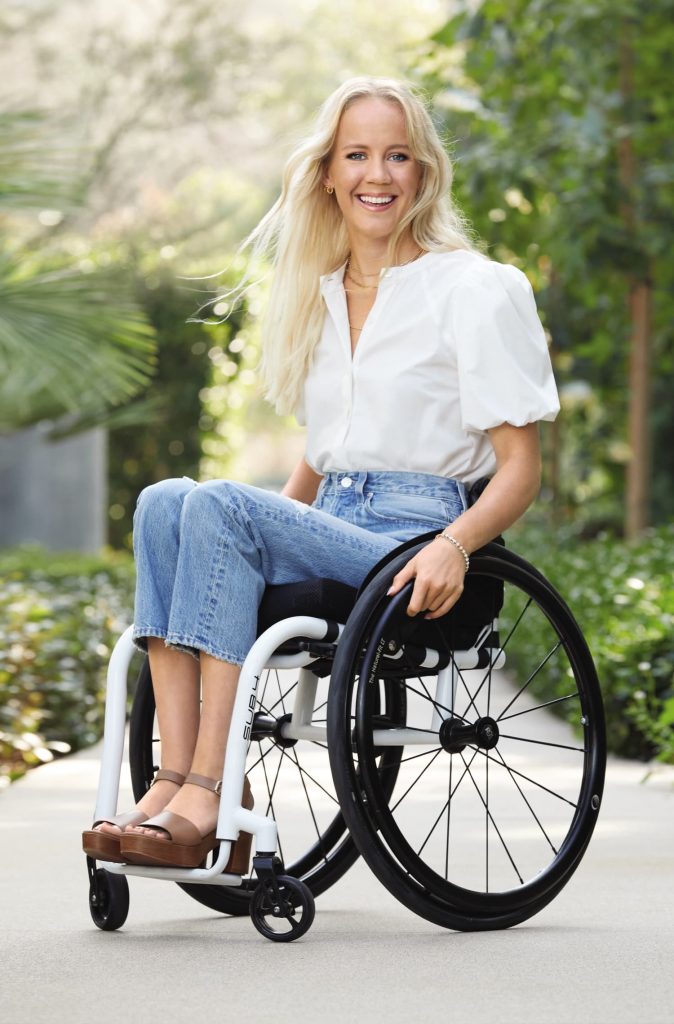 EE: And now, you're giving representation to so many others, in your book, in these pages, and all over the world.
MW: It's a really incredible feeling. During the EVEREVE shoot, at one point I noticed a photo of myself on the monitor; I looked strong and empowered. I thought, people are going to see this picture of me, the cover photo for a fashion brand, with a wheelchair parked underneath me. That kind of representation is just astounding.
EE: Yes, it is! Tell me more about what that means to you.
MW: OK, I get that not everyone in a wheelchair is going to have the chance to sit on an Olympic podium. Totally fair. But I want to help other people see that we are so much more than our circumstances. By showing all of myself, wheelchair included, I'm telling the world that I feel confident and beautiful and strong, that I can choose an individual style which brings out the aspects of my body I'm truly proud of, like my strong shoulders… So, I'm helping to show other individuals that we are so much more than our circumstances.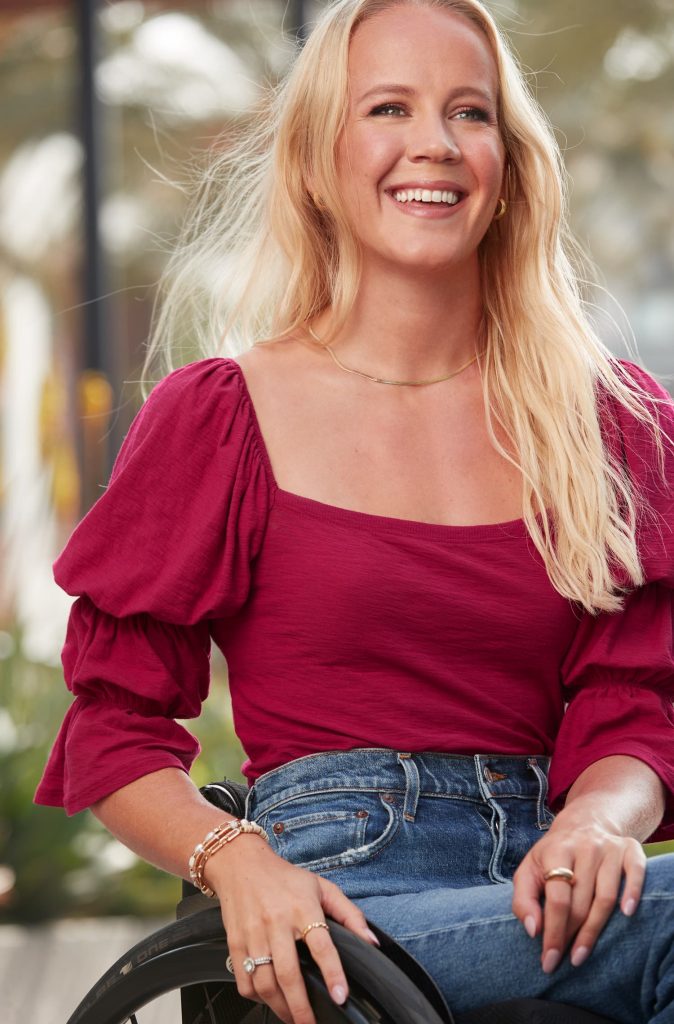 EE: Speaking of, how was the shoot?
MW: Amazing. It all felt so natural. If you told me a year ago that I'd be wearing straight leg denim and puff sleeves, I wouldn't have believed you. But I've been slowly pushing myself out of my comfort zone!
EE: How about a good dose of Mallory wisdom?
MW: I guess I'd say that everyone, no matter their circumstances, just wants to be seen. To be heard. To be valued. I hope I'm helping give more people that opportunity and showing that we don't have to hide a single part of ourselves.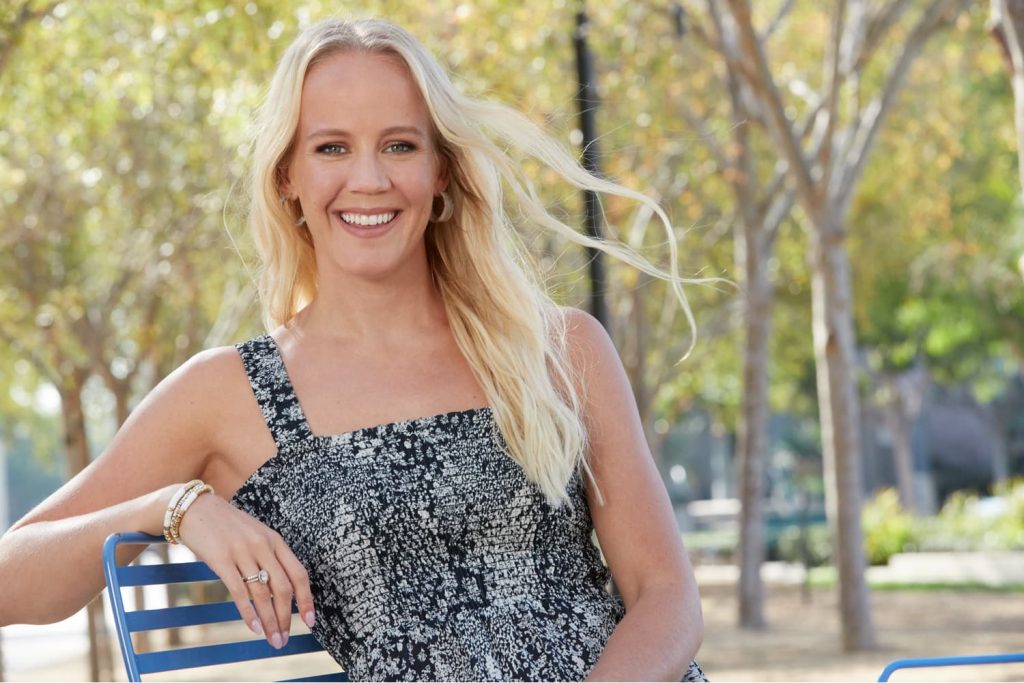 More on Mallory…
Visit here to shop all of her looks. Miss our first interview? And find out more about her book, Limitless, here.