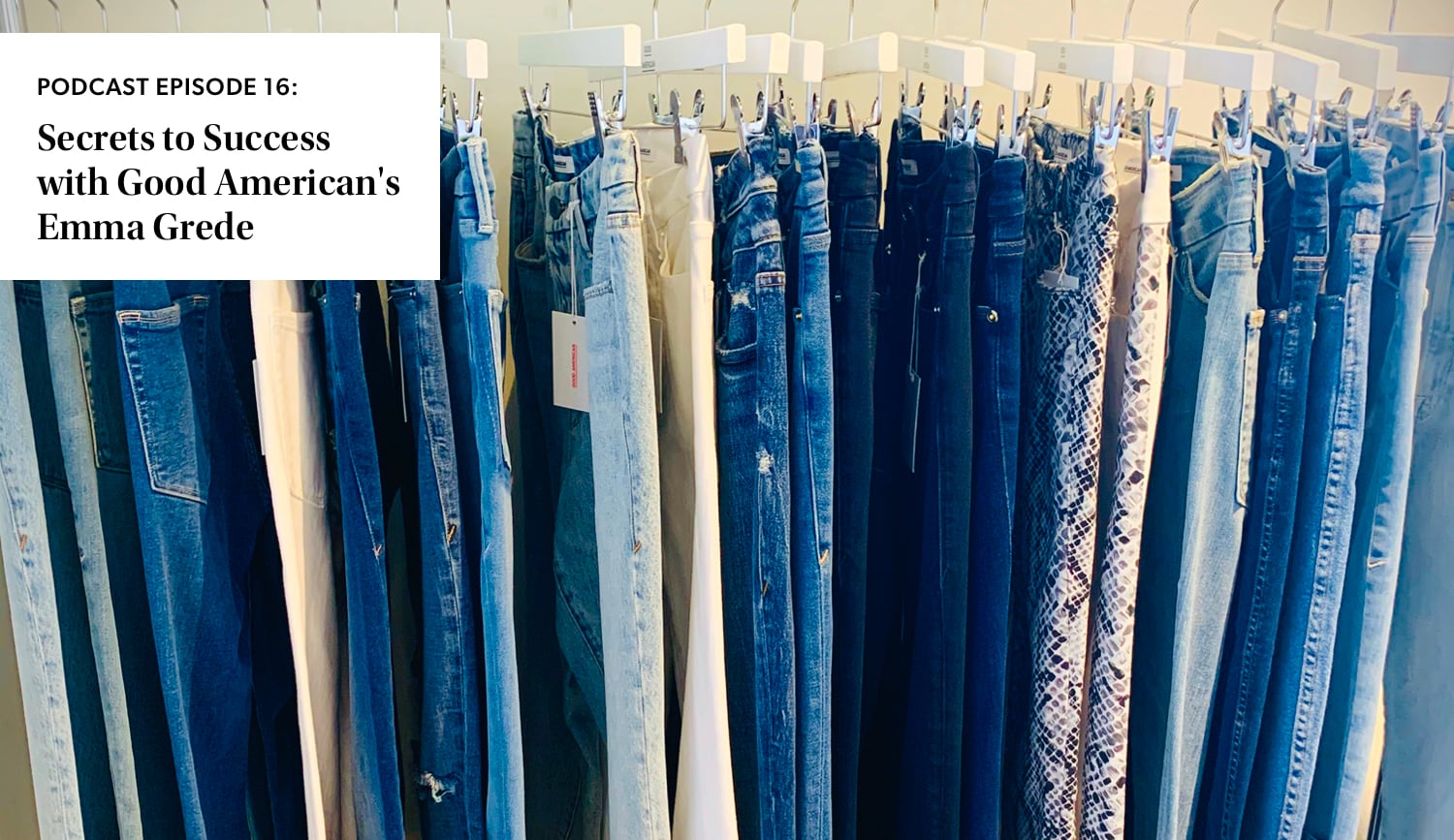 Happy Sunday, friends! We introduced you to Good American last fall—and it continues to be one of our best-selling denim brands, thanks to its unbeatable fits (have you tried a pair yet?). Earlier this spring, Megan visited Good American HQ in LA to catch up with its co-founder and CEO, Emma Grede, for her podcast In The Dressing Room. On the episode, learn more about this body-positive brand and its mission to do more than just sell jeans, why it's a dream partnership for both of us to carry GA at EVEREVE—and what's new for spring that you don't want to miss!
Tune into the episode on the podcast Thursday, April 9! Just search for "In The Dressing Room" wherever you get your podcasts.
current favorites from Good American
Good Legs

Good Legs

Good Waist

Good Waist

Good Flare

Good Straight
Good Legs and Good Waist are our best-selling styles, and Good Flare and Good Straight are new for spring!
click here to shop all Good American